One-On-One Time Printable Door Hanger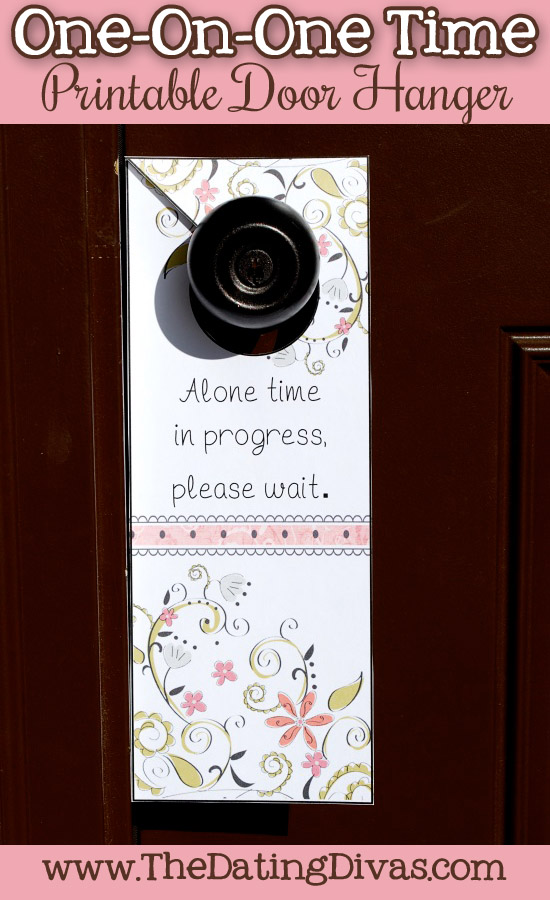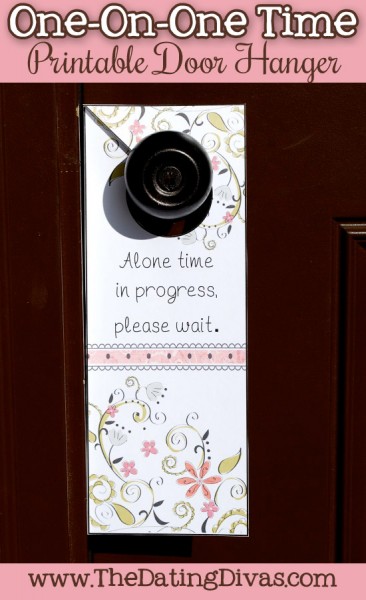 Hi, I'm Michelle, and I'm guest posting today here at The Dating Divas! Today's post is about stopping the clock for a little one-on-one time. Whether it's just the two of you or a house full of little feet, all your relationships can benefit from private conversations that show the person you are talking to that they have your undivided attention. Start a tradition in your household to make a big deal of having some alone time with each member of your family! Depending on your lifestyle, you may be able to set aside a few minutes each night for each child and your spouse. Or, if you prefer, rotate whose turn it is each night and commit to a longer private session.
Here's some printable door hangers to help make it a little funner and to let others know that it is not a good time to interrupt! There's four different designs! I suggest printing on heavy cardstock and laminating so it will last as it hopefully gets a lot of use! Of course you can always make your own too, maybe even make a family activity out of it by downloading a blank template and letting each person decorate their own door hanger!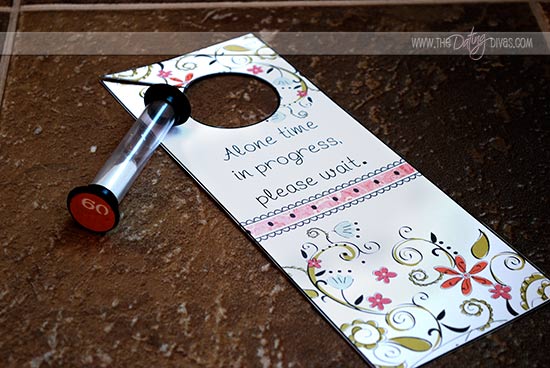 When the door hanger is out, the rest of the family knows they have to wait until you have finished your conversation before they can start begging you to find their missing shoe or to get them another snack. Your alone time can even be impromptu and spontaneous, or you might have an urgent matter that requires a private conversation with your spouse. Using the door hanger is a great way to teach the kids that they have to respect your privacy and also gets them excited for their turn, when they get to have the door hanger on their own knob! Don't forget to encourage kids to spend alone time with each other too! Hope you enjoy, make it a priority to spend a little alone time with each person in your house, and watch your relationships grow!
One-On-One Time
Printables Designed by Michelle Exclusively for The Dating Divas