Doesn't everyone love compliments? It is one sure way to make someone's day. Giving your spouse a sincere compliment shouldn't be difficult to remember, but if it is we have the thing for you! Kind Over Matter came up with a Free Compliments poster you can print out to use at home, work, school, or wherever you think the love needs to be spread! Print it out, hang it up, and get ripping off those compliments and giving them away.  To print your own compliment page, visit Kind Over Matter.  If you want to add a little spice to the compliment page,  you can spray with your perfume
or cologne.  Then when you spouse carries around the note throughout the day, they will be reminded of you.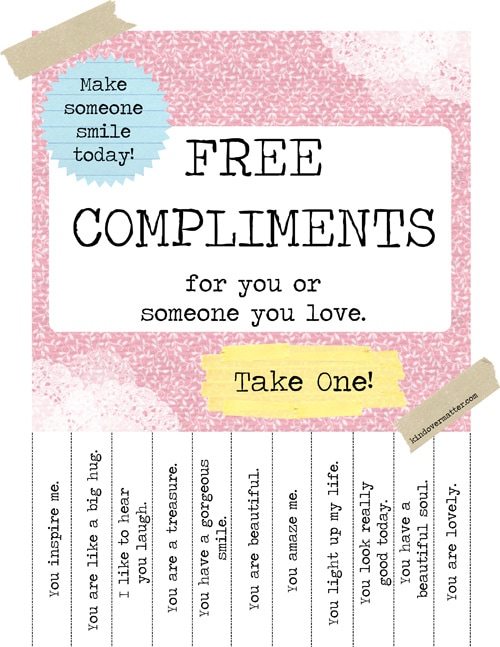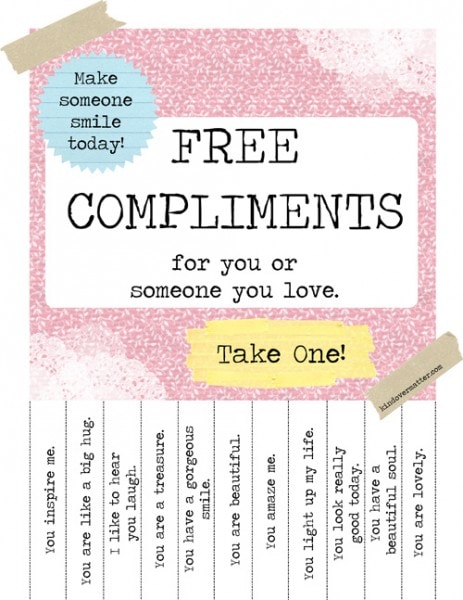 P.S. With Thanksgiving around the corner, this is a great way to show your spouse how "thankful" you are for them.
Printable Compliments
Printables Designed by Kind Over Matter Exclusively for The Dating Divas