Google Card
Printable, DIY Google card for your spouse!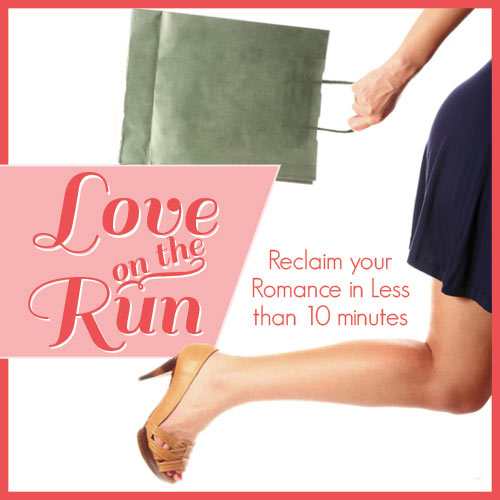 Guess what?? It's FRIDAY! Which means it is time for another great LOVE ON THE RUN idea! Love on the run is all about keeping that SPARK in your marriage, even with a busy schedule.  Learn all about Love on the Run by clicking HERE.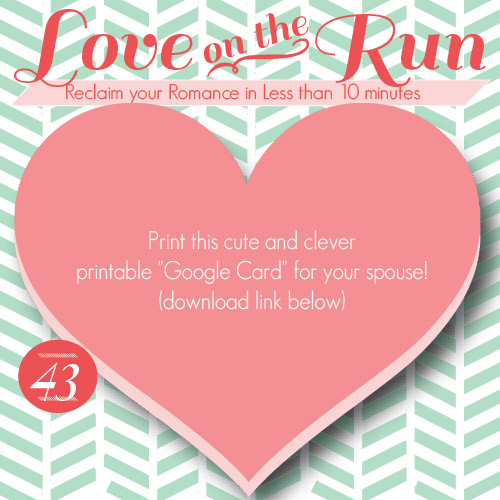 Today's Love On The Run idea comes from reallyawesomefreethings.com. She created a printable google love card. It is so cute because it looks like you Google-ed 'the love of my life' and the results all popped up with your spouse's name.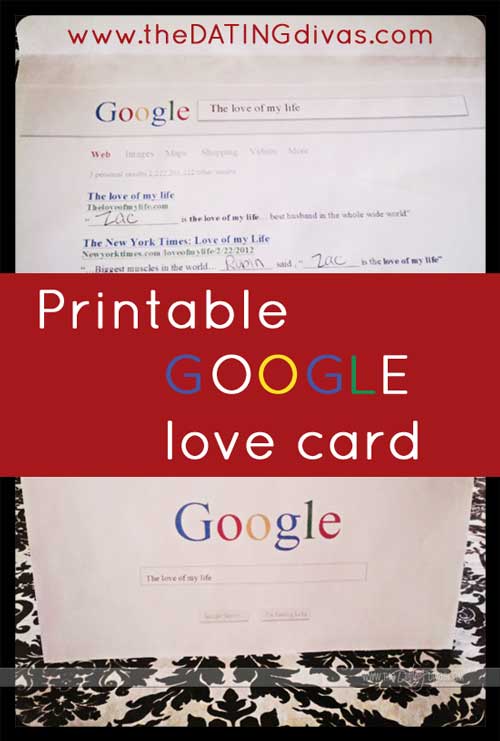 Get this cute, printable card by clicking this link: Google Love Card and start reclaiming your romance today in LESS than 10 minutes!