It's Fall Ya'll… get excited!!! I absolutely LOVE fall!  Crisp air, beautiful colors, sweatshirts, and PUMPKINS!!!  ANYTHING "pumpkin" is amazing… pumpkin candles, pumpkin pie and just plain 'ole pumpkins!  This date is pumpkin to the extreme!!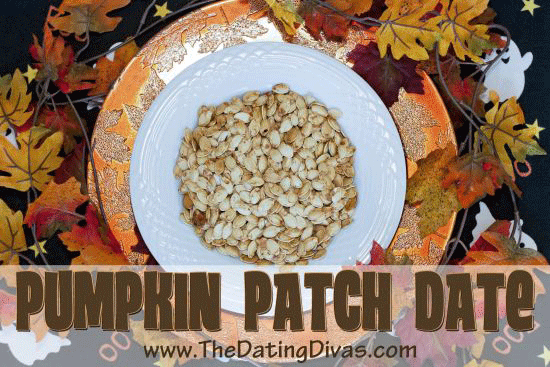 Disclaimer: This post contains affiliate links. To learn more about 'em, click here.
The Invite
I saw this super cute idea on Pinterest (..what idea isn't cute on Pinterest?), using tic tacs, but I tweaked the wording just a bit!  Using this cute printable, I placed a new label on a tic tac box reading, "You're my life long match, let's go to the Pumpkin Patch."  I added a small bow to the edge, to add a little color and flare. 😉 Then, I dropped the tic tac's in my hubby's work bag for him to find that day!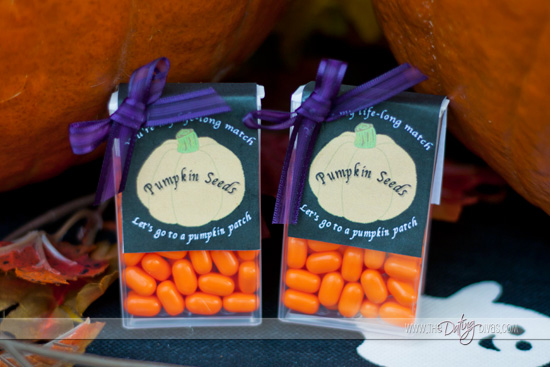 The Date
When he got home, we went to our local pumpkin patch and each picked out our own pumpkin. **If you don't have a pumpkin patch near by, or don't have the time, pick up two pumpkins at your nearest store and have them ready when your hubby gets home! EASY PEASY!  😆 We found an open space in our family room and laid down a few garbage bags! If you know me, I am TOTALLY creeped out by soggy things… so my hubby did the honors of scooping out the inside of my pumpkin. When it came to carving, my hubby was a little more creative than I was and actually made a real jack-o-lantern.  I took the easy route and made my pumpkin very girly, by carving out hearts! For another great way to decorate your pumpkin, check out this glittery post by Lisa! We both had a lot of fun and laughs carving our pumpkins.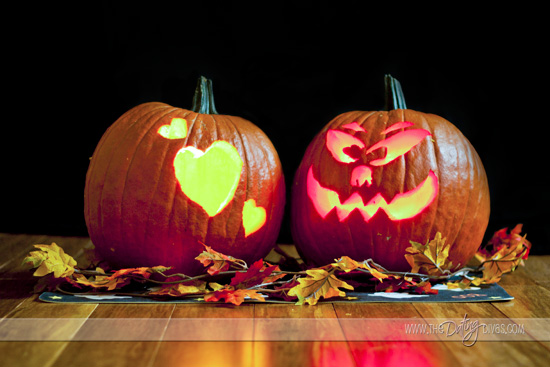 The date didn't stop there! Due to my "soggy things" phobia, my hubby washed off all of the pumpkin seeds and then we baked them.  It was quite easy actually.  Take all of your cleaned off seeds and place them in a bowl with 2-3 tsp of melted butter, salt to taste and mix.  When the seeds have a nice coat, place them on a cookie sheet and bake at 300 degrees until golden brown (about 40-45 mins)!
YUMMY… ENJOY!