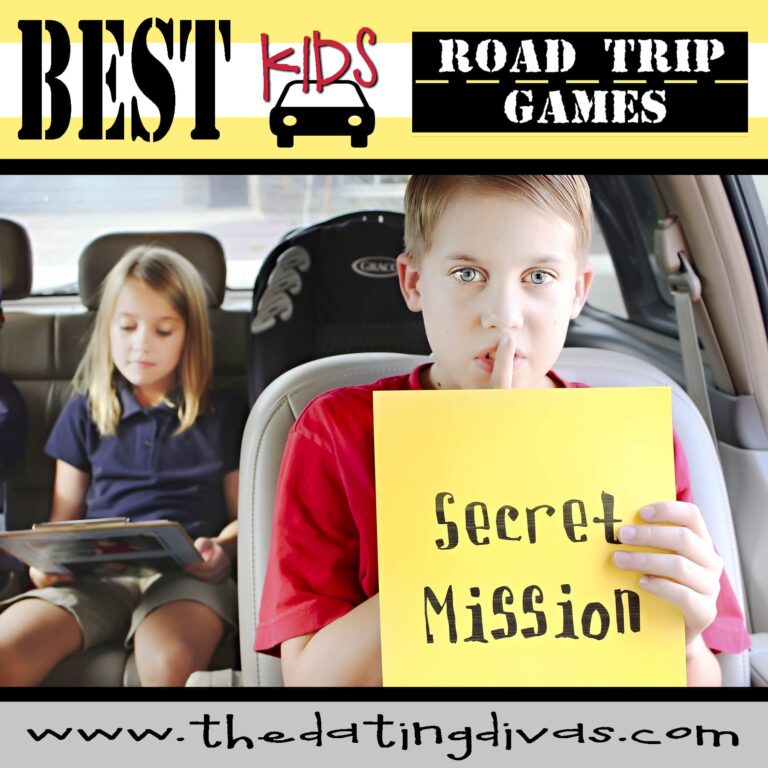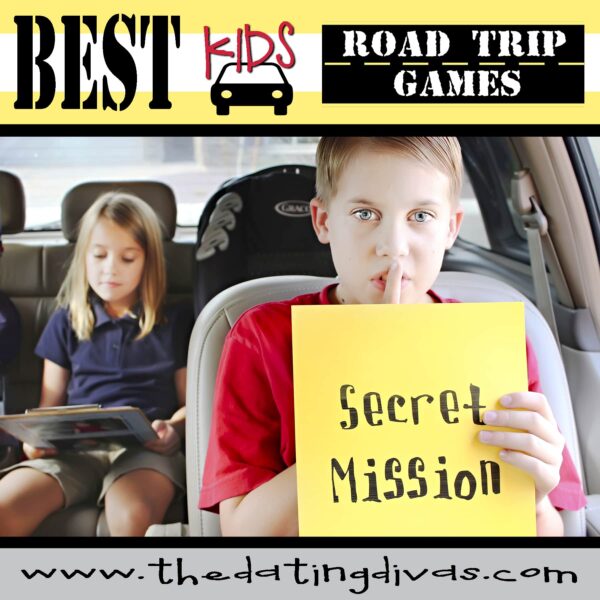 With Labor Day around the corner & families getting ready to HOP in the car for some fun trips, we thought it was high time we shared a fabulous find with all of you!!
Are you looking for some really fun road trip games to keep your favorite little traveling companions happy? It can be challenging to figure out ways to keep everyone content when you are spending hours together in a car. Snacks, movies, and good music are all important, but having some interactive games can really make the trip fly by and add some great memories. If you are wondering where you can get a bunch of fun games for all ages, you have come to the right spot!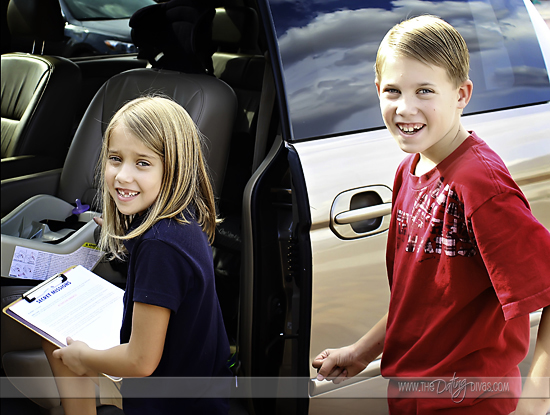 The Diva's have found the BEST e-book full of creative and fun games called "Ultimate Road Trip Games." Tara mentioned it before in the fun "Road Trip Date" she did with her husband… and since we were heading out on a trip soon with our OWN kiddos, I decided to check it out. When I downloaded this book and flipped through it, I knew it was a winner!! It. Is. AWESOME!!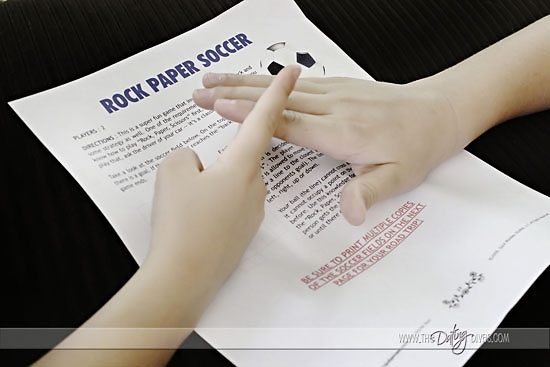 There are memory games, thinking games, guessing games, hunts, as well as license plate games for every single state! Since this is an e-book, you can print out as many of each page that you need, over and over again.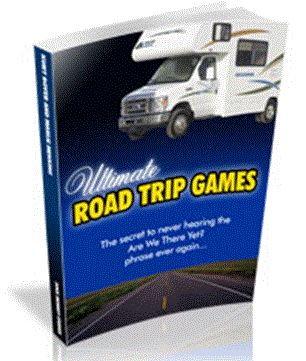 This book has a really hilarious description of a "Road Trip Survival Kit" full of great ideas of items to pack along with you. There are a couple pages full of "Secret Missions" that had me laughing out loud, along with a game involving cows that totally cracked me up!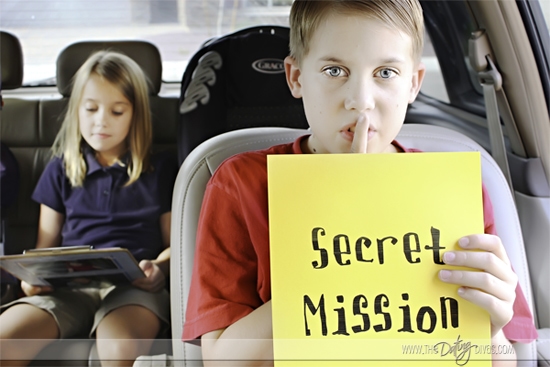 Lots of games don't involve any paper and some even used music or sounds. One of the best parts of this book is that it gives you different options for many of the games that take into consideration the length of your trip. You can pick Lite, Regular, or Extreme.
I love how the games in this book encourage positive interaction between the children. Having different age ranges with most of them is not a big deal. I've played these games with my own kids as well as with my friend's children and I'd say the age range for this book would be 4 and up. If you are heading on a road trip soon, I would highly recommend getting a copy of this book.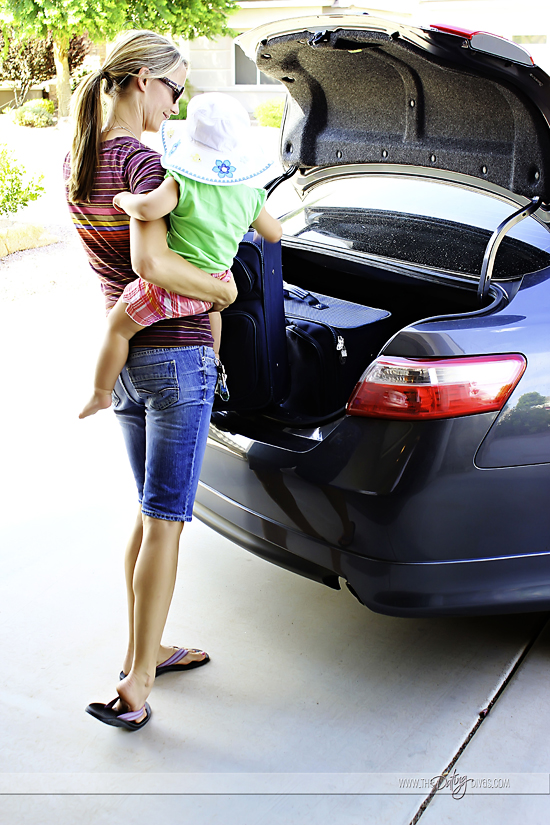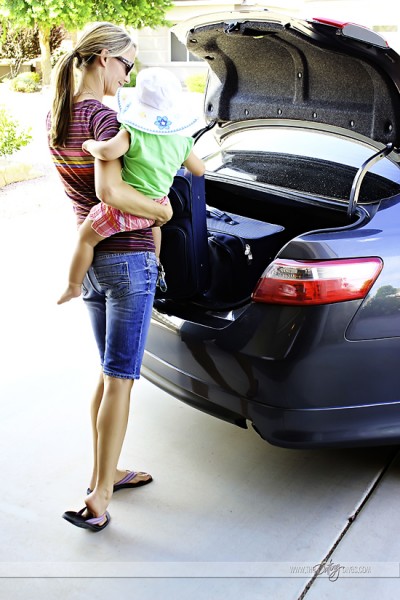 Another road trip tip I have for you was a favorite of mine growing up. My mom would put a map on the back of the seat with some of the towns circled. Whenever we reached one of those circled towns she would get out a small brown lunch bag for each of the children with a surprise in it. Inside the bag would be a little toy, game, treat, or lunch. We had so much fun following along the map and it made our trip go so much faster since we had something to look forward to at multiple points along the way. This probably helped with the, "Are we there yet?" question too since we could see exactly where we were.
If you want to try this out yourself, you can make your bags darling with these free car printables that Tara created for her Road Trip Date . All you have to do is print them off and write the names of the towns on them. Easy!
Another tip I have for you is the app, On The Way. You just type in your start and end points and it gives you suggestions of places to eat and interesting stops along the way.
If you are trying to think of some healthy snacks to munch on in the car, The Sneaky Chef has a post with 7 Kid-Friendly Car Snacks with some easy ideas for you. One recipe she has that I am planning on trying for our next trip is Sweet & Crunchy Chick Peas. YUM!
I hope these fun ideas I've shared with you will make your next road trip be the best one yet! Go grab YOUR copy of this fabulous "Road Trip Games" ebook… and don't forget to grab the FREE printables that Tara created in the "Road Trip Date" post.