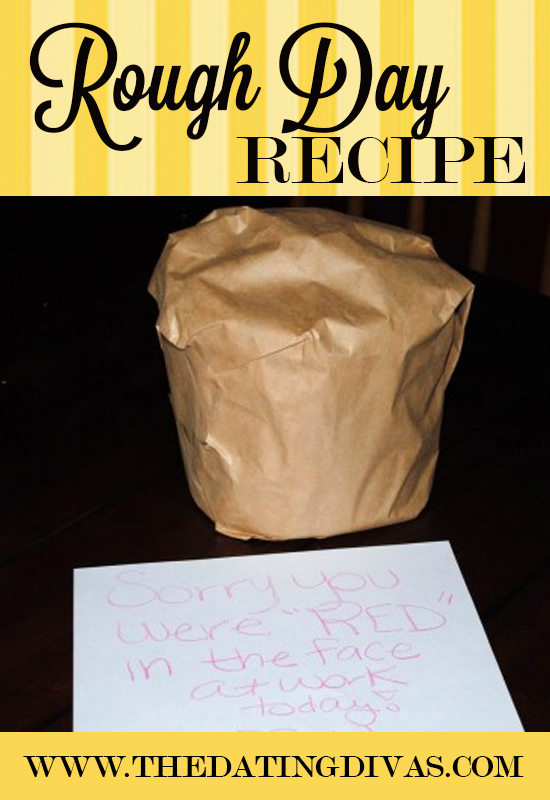 Disclaimer: This post contains affiliate links. To learn more about 'em, click here.
So my husband called me one day for our usual chat. Or at least I thought it was a usual chat. He informed me of some things that were happening at work and he wasn't his usual self. In fact he was pretty upset and he was having a bad day. I don't usually see him this way and after I got off the phone, I wanted to make things better.  So I began brainstorming some things I could do to make his day better when he got home.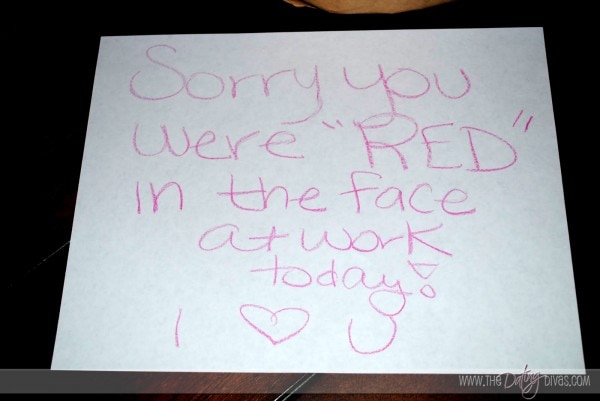 I came up with a really easy plan. I decided to buy him a treat and make him dinner. That seems easy right?  I thought of the phrase, "I am sorry you were RED in the face today…"  If you wanted you could even make a card
for the occasion.  I then planned my food around this thought. I got home and prepared Spaghetti for dinner.  I quickly wrapped up the "Red Vines" I bought at the store and wrote the note. When my man got home everything was waiting at the table. He couldn't help but smile. He opened the present and thought it was very sweet. We enjoyed dinner and our dessert.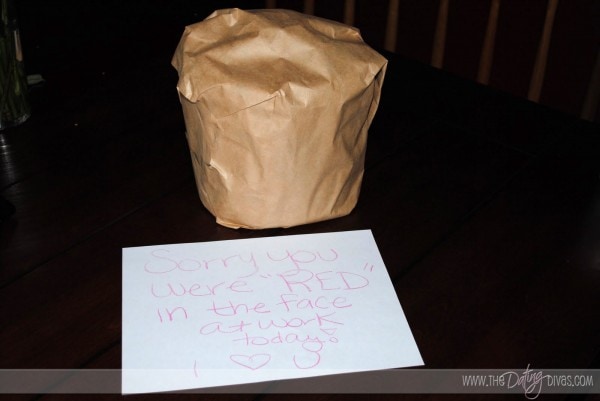 These are the
Red Vines
wrapped and ready for my man!
It helped to lighten the mood and we were able to enjoy each other's company even after the bad day! He was able to vent and not be as upset since I acknowledged his feelings and let him know I was thinking about him. It made the night much more enjoyable since he was able to smile around me and remember that his work can make him upset and he doesn't have to bring that home. So it was a big success for both of us.