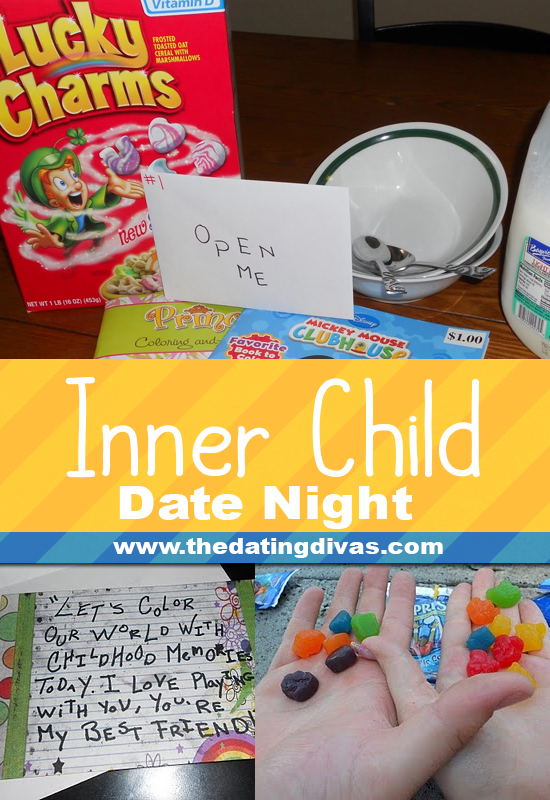 When Robyn emailed us to let us know about her fantastic date, I told her that she could be our *honorary* 13th Diva!  Super creative with lots of fun details and so inexpensive that anybody could do this one!  🙂  She used one of the diva's date as her inspiration, but changed it to make it her own.  Without further ado – here's Robyn:
After reading this entry, I decided to do one of my own.  I loved the idea of being a kid again, but I twisted this up into my own version. Here are the results:
Saturday morning my husband woke up and went to the gym which was great because it gave me time to prepare for his arrival. When he got home he found a note taped to the door outside that read: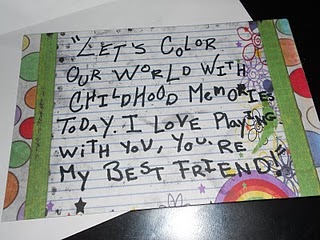 After he came inside with a big smile and a kiss he looked over at the kitchen table and found this: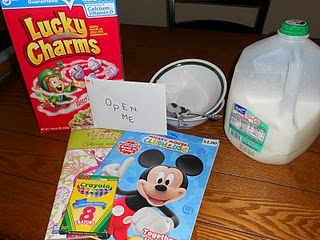 The next note read: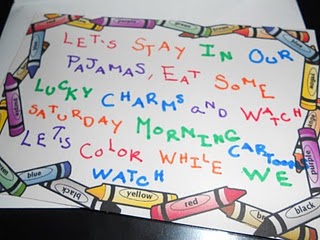 We then proceeded to eat our Lucky Charms while watching the Boomerang channel.  Saturday morning cartoons aren't what they used to be so thank heavens for Boomerang!  After eating our delicious breakfast we proceeded to COLOR!  He got a Mickey's Playhouse book and I had a Princess Book.  Here are the results: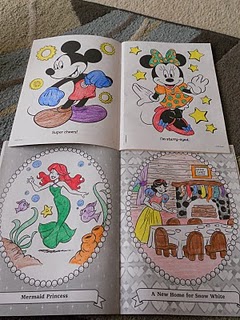 As we were coloring we realized it took a lot to color!!  But it was totally worth it and fun.  =)  After we got done watching our morning cartoons I let my husband play his usual game of Madden 10 (football). While he did that I got ready for the day and then he proceeded to do the same.  After we were all ready he opened his next card: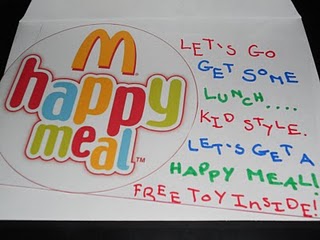 Fun, huh!  Well, we ended up going to Wendy's instead and we also ended up getting things other than Kid's meals.  The reason being that it wasn't going to fill up my husband, but I still got chicken nuggets which was fun.  After lunch he got the next card: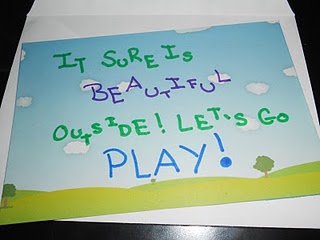 We then went to a park nearby (sorta) and played around. We threw a football back and forth then we did something quite childish and fun. We blew…BUBBLES:
HAHA We had a lot of fun. Then we drank…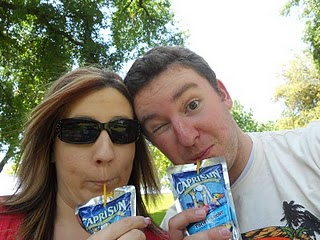 …some Capri Suns and ate…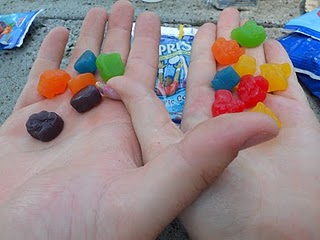 Disney Classics Fruit Snacks!!!After this whole soiree we then drove back home where my husband got his next card: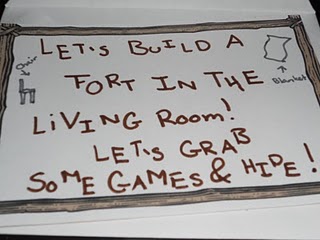 He got really hyped about this one.  Here are the results: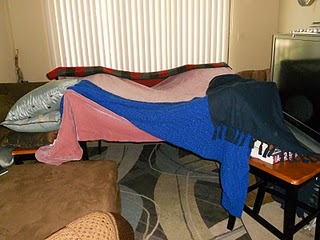 We cuddled up inside and played…BATTLESHIP!  Which he kicked my butt…as you can see here: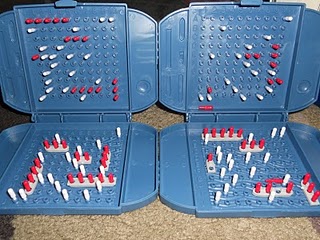 Then we played with a little thing called…FLARP. If you don't know what FLARP is it's a putty in a cup that makes…farting noises.  I was personally cracking up a storm with this activity. HAHAHA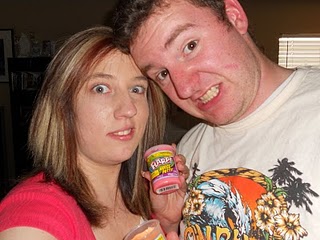 Then he got the last card of the day: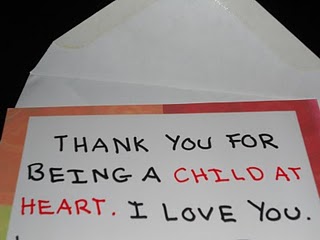 My husband couldn't stop telling me how much fun he had. The Inner Child always needs to come out and play every once and awhile. =)Isn't she creative!?!  I was SOLD when I read about the fort!  🙂  Thanks, Robyn for sharing your awesome date with us!