Spice Up Your Marriage by Scheduling Marital Intimacy!
You may be wondering how scheduling alone time is an idea to spice up your marriage, but trust us! After all, you schedule vacations, date nights, and other pleasurable activities, so why not marital intimacy with FREE printables as gorgeous as these?!

Disclaimer: This post contains affiliate links. To learn more about 'em, click here.

Research shows that what we plan time for has a much greater chance of success, so if you schedule marital intimacy it will happen more often! Now, I know some of you are thinking, "That's not spontaneous!" but we're not saying every encounter needs to be scheduled – just that there are bonuses to planning certain moments. If we're being realistic, in a busy week of soccer games, bills, work, community activities, and other obligations and stresses the chances of both of you being spontaneously swept away in a Nicholas Sparks movie-worthy moment aren't very high on any given night. Even if you are in such a spicy relationship, we would still argue you'd reap the benefits of scheduled sexy time. Here's why:
1. Marital intimacy might happen more often throughout the week.
2. Not being in a rush will allow you both time to experiment with exciting, new ways to spice up your marriage.
3. Both partners will be able to prepare themselves mentally and physically for the day's events – particularly spouses with lower drives.
So WHAT are you two waiting for?! Let's get started!
The Printables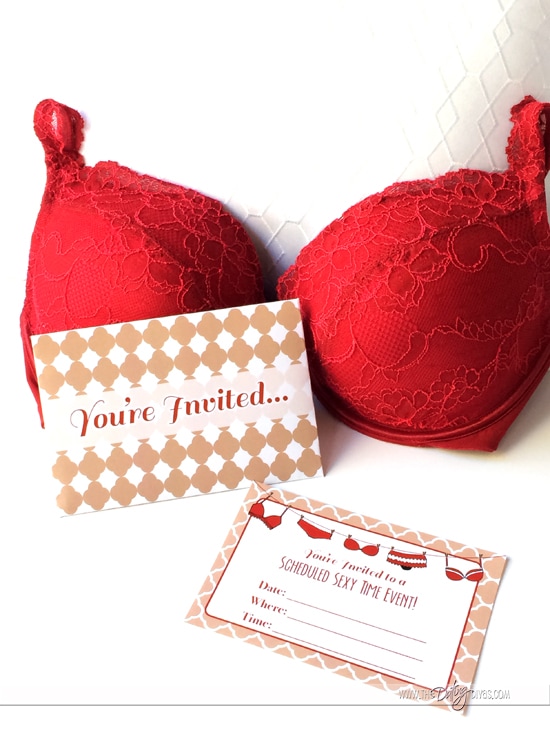 These fabulously sweet and sassy printables were created by the talented Jennafer from OhCreativeOne! Make sure you hop on over to her site for your next design needs! She has got you covered!
After printing these beautiful designs, cut out and prepare the invitation and envelope. Once you've filled out the meeting place and time, you are ready to deliver the invite to your spouse! How easy was that?!
All you'll need are these invites and possibly a dry erase marker and a picture frame to hang up your printables!
Setting Up Your Sexy Time Schedule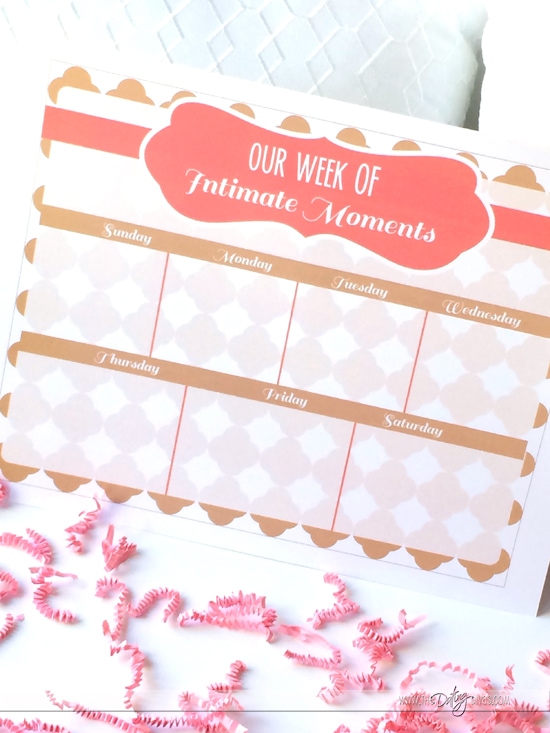 We've designed THREE different schedules for the you to choose from, depending on your personal preference and bedroom decor.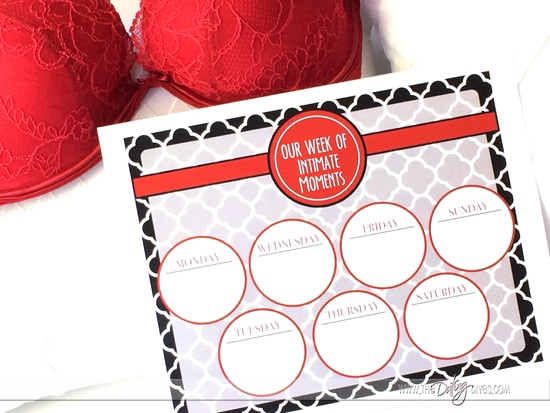 However, since they are all so beautiful, feel free to use all three by rotating through them!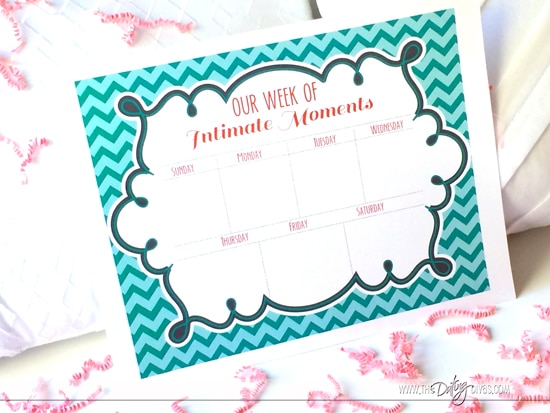 Once the two of you have selected your printable of choice, place it in your picture frame, and use the dry erase marker to plan out your moments of marital intimacy for the week. Or if you'd prefer to wait and see how this week goes for the two of you, write directly on the printable itself and stop by later to print off a clean copy if it's a hit.
As you are planning, keep in mind any obligations or events around which you have to work, and come up with your impending trysts. You'll want to write down the time, location, and any specifics on the main event – for example, one of our intimate moment ideas.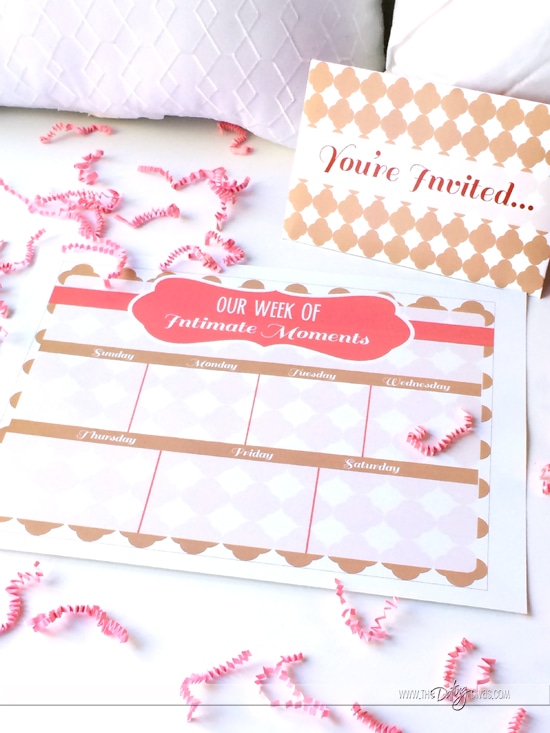 With these effortless and adorable printables, what are you waiting for?!
You can also find some great information in one of my favorite marriage books The Proper Care and Feeding of Marriage by Dr Laura Schlessinger, it is must read for any marriage!

Scheduled Sexy Time
Printables Designed By Jennafer @ OhCreativeOne Exclusively For The Dating Divas