Your Guide to Sexting
Given that so much of our communication takes place on a digital platform, I think it's safe to say that for better or for worse, "sexting" — sex via text — is here to stay! Sexting can be super fun and also a great way to forge a deeper connection with your spouse… But it can also be a big awkward mess! Thoughts may come into your head like, "Is now a good time to send a sexy message?" or "What am I supposed to say?"
Sexting is a fantastic way to liberate yourself and explore your wants and desires. It may also help you to get to know your partner better! So to help you on your journey to sext like a pro, we've compiled our best sexting tips and examples that you can use to help get you started!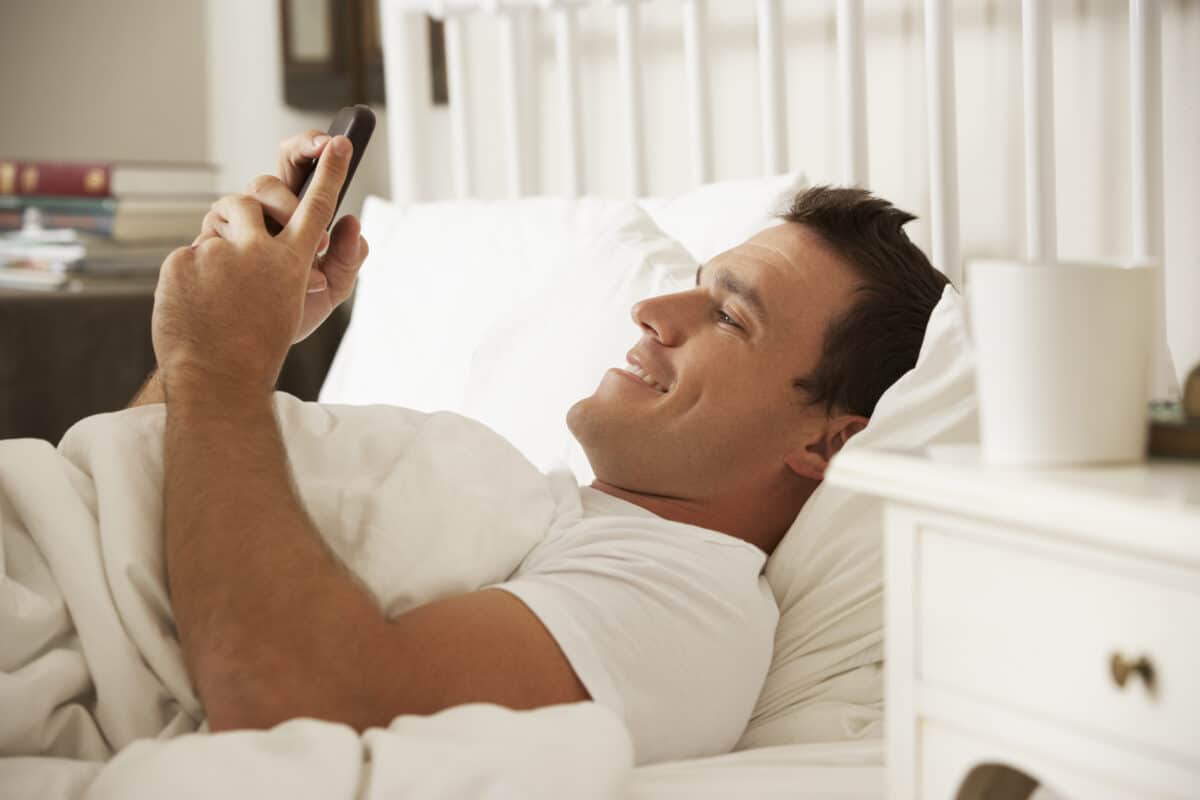 Table of Contents
Diva Disclaimer
Before we dive in, we just wanted to point out an area of sensitivity for some of our readers! For couples who struggle with or have an issue with pornography in their marriage, this may be a sensitive topic. With that being said, we strongly believe that sending nude photos of any kind is not a good idea, and we choose to focus on sexting as it pertains to written words. Nowadays, with the advancements in technology as well as privacy, we feel that it's just not worth the risk!
However, we also believe that sexting IS and CAN be a non-pornographic way to still enjoy your marriage and ramp up the intimacy within your relationship.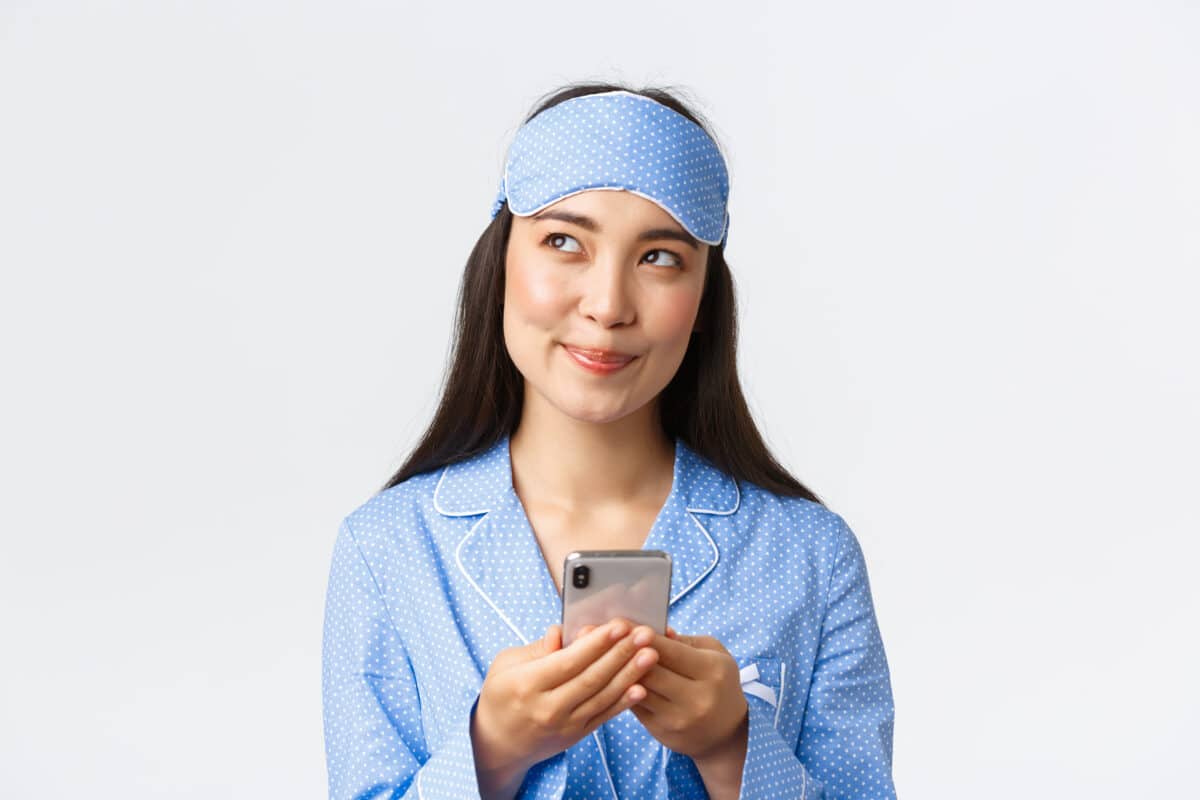 The Benefits and Why It Can Help Your Marriage
Although sexting can be super fun, it's a lot more than that! Sexting can actually have a positive impact on your relationship, and many marriages see the benefits from some sexting foreplay.
Sending some spicy texts involves being pretty vulnerable with your spouse, which allows you to improve your communication skills as it pertains to intimacy as well as boost your self-confidence. Sexting can also build the suspense and anticipation within your relationship and help to foster trust and security. Not to mention, lots of individuals also feel that their intimacy sessions post-sexting are extra rewarding!
Sexting also provides the perfect environment for you and your spouse to share fantasies or explore other realms of your sex life that you might not engage in while in person. If you have been wanting to try something new in the bedroom, but may have been too shy to bring it up, sexting is the perfect way to plant the seed and open up the conversation!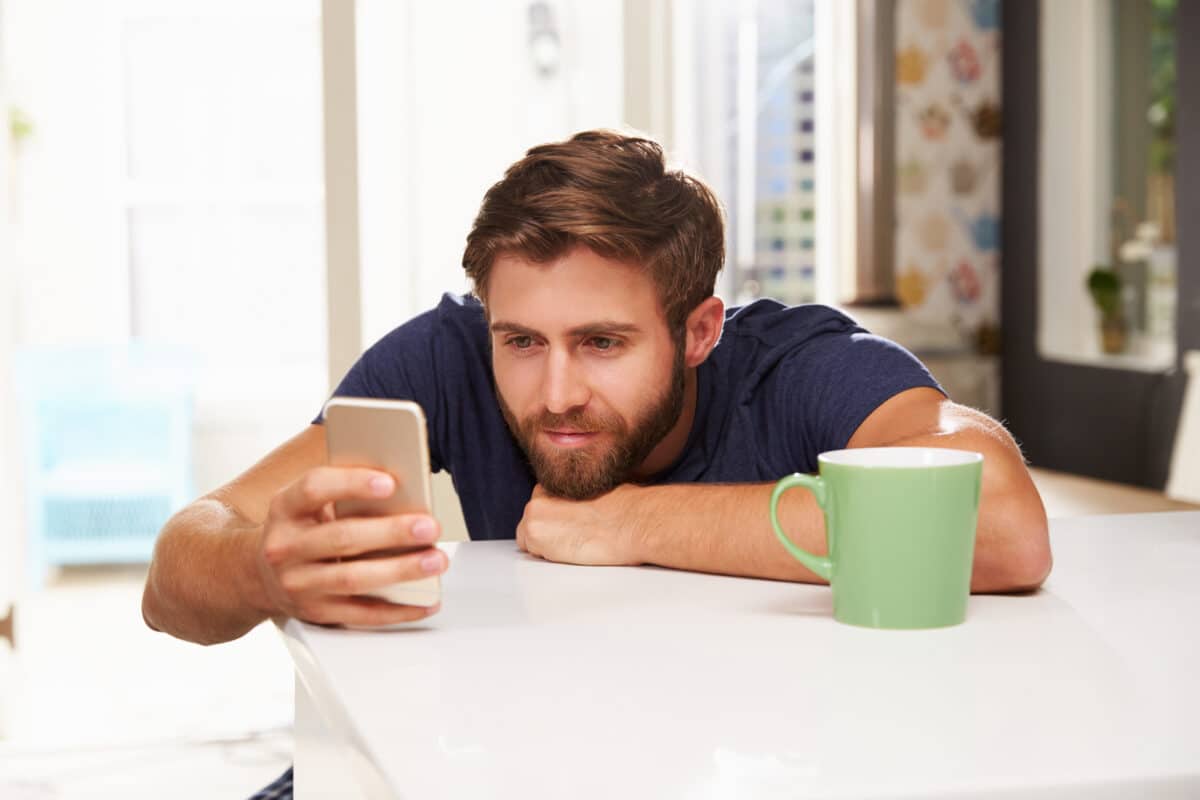 Tips for Sexting
So, now that you've heard the benefits these spicy messages can have on your marriage, are you ready to give it a try?! Like sex itself, sexting can be fun (provided that it's done respectfully and willingly). If you're ready to give it a go, we have rounded up our 13 best sexting tips and pieces of advice on how to sext like a pro!
Gain consent: Yes, yes, I know that we are talking about your spouse here, but it is still important to get the go-ahead if this is something you both haven't done before. It wouldn't hurt to bring up your desire to start sexting and make sure your spouse is on board with it too!
Establish boundaries: It's also a good idea to set some boundaries and talk about what each of you is comfortable with before you get started. Things like the type of language that you want or don't want to use, if you're comfortable with voice messages, or the timing that is safe to receive messages. This will ensure no one feels uncomfortable and no one receives a spicy text while screen-sharing during a work presentation!
Set the tone: Sending a very descriptive, sexy text message out of the blue may not resonate well with your spouse! Start off slow and set the tone by sending something flirty that may be interpreted as an early sext.
Escalate slowly: There is no need to rush to the finish line when it comes to sexting. Actually, the longer the build-up, the better it may be! Take things slow and enjoy the conversation. In a way, sexting is like the ultimate foreplay, so you should definitely treat it as such!
Be bold: When the conversation is just beginning, flirty and innocent texts are great. However, at some point you may want to really dive in and express your desires. Tell your spouse what you're thinking, feeling, and wanting. They'll love it!
Talk about the future: Tell your spouse exactly what you want to do to them, where, and for how long once you are together again. If typing out the details makes you cringe in embarrassment, you're not alone! But the details WILL make a difference!
Share your fantasies: Sexting is the perfect opportunity to open up and share some of your fantasies! It's kind of a safe space where you and your spouse can be vulnerable with one another when it comes to your sex life. In a way, it's the best way to have a sexual exchange while also communicating about your intimate life and sharing your likes, dislikes, desires, and wishes.
Timing is everything: Be mindful of when you send your spouse a spicy message! If they are busy at work, you may be left on read for quite some time. Not to mention, you wouldn't want to risk someone else having access to their phone during your convo! Choose a safe time, or come up with a code word or emoji that lets your spouse know you're in a sexting mood! Another alternative is to use the Just Between Us App. It's a handy app that is password protected, completely secure, and allows for keeping things private and not accidentally sent to the wrong convo.
Be careful with slang words: Funny or childish words may be a total wet blanket on your steamy conversation. Refrain from referring to body parts as a "whoo-ha" or "wee-wee." You're better off just calling it like it is!
Tease & be mysterious: Sexting is like an art form! It can create this fantasy world and sense of mystery in order to make your imaginations run wild. Instead of describing everything in finite detail, try holding back a bit and focus on teasing your spouse with your words.
Don't be too graphic: Texts that are overly graphic might ruin a perfectly good sexting session. You can still turn up the heat without resorting to vulgar words or language.
Use proper grammar: In our opinion, there is nothing less sexy than receiving a text like, "hey bby, what ru wearing?" Try your best to use proper grammar and write out full sentences.
Watch out for autocorrect: In the same breath, autocorrect could definitely halt a perfectly hot convo! Always give your texts a quick pass before hitting that send button.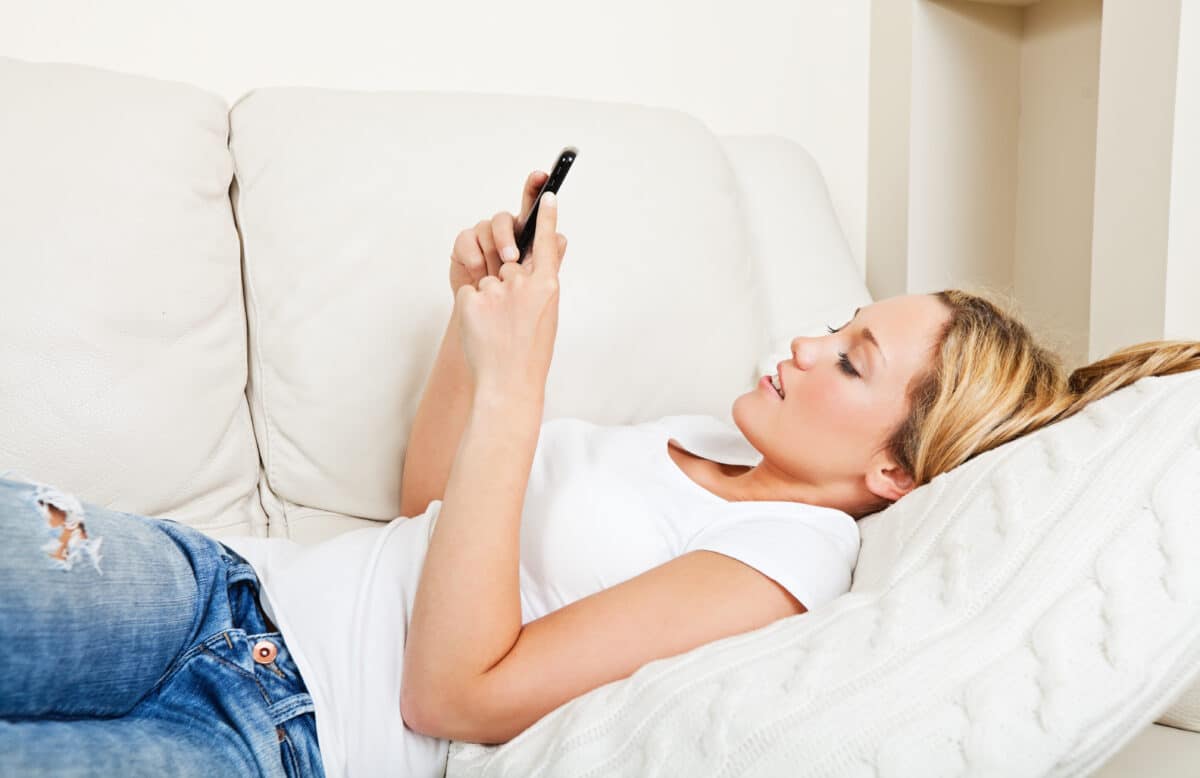 Simple Sexting Examples to Get You Started
Okay, okay, now that you're fully up to speed on all the ins, out, do's and don'ts of sexting, it's time to put this knowledge into action! We have come up with 25 different sexts and sexting examples that you can simply copy, paste, and send to your spouse to get things moving! What comes after will be up to you, but these should help get you started!
I want you.
I really like it when you do (fill in the blank) to me.
I've been thinking about you and would like to do (fill in the blank) to you.
I was just remembering the time that we (fill in the blank). I want to do that again.
What would you like me to do to you?
I can't wait to see you naked later.
What's your biggest fantasy?
Where do you want to touch me?
I'm lying in bed and I can't stop thinking about your (fill in the blank).
What would you do to me if you were here right now?
I am wearing the underwear you like.
I can't stop thinking about what we did the other night.
This new lingerie feels so good against my skin.
I can't wait to feel you pressed up against my body again.
You should be here touching me.
I know exactly what I want to do with you later.
You turn me on when you (fill in the blank).
Have I told you lately how sexy your body is?
I really loved what we did last night and I can't wait to do it again.
Tonight I am going to slowly undress you and have my way with you all night long.
What was your favorite part about the other night?
Later tonight, you're all mine and you'll do what I say.
I didn't get enough of you this morning. Let's go for round two tonight.
I am at the grocery store and I'm picking up (fill in the blank) for dessert. Care to eat it off my body later?
I have been waiting all day to see you, feel you… touch you.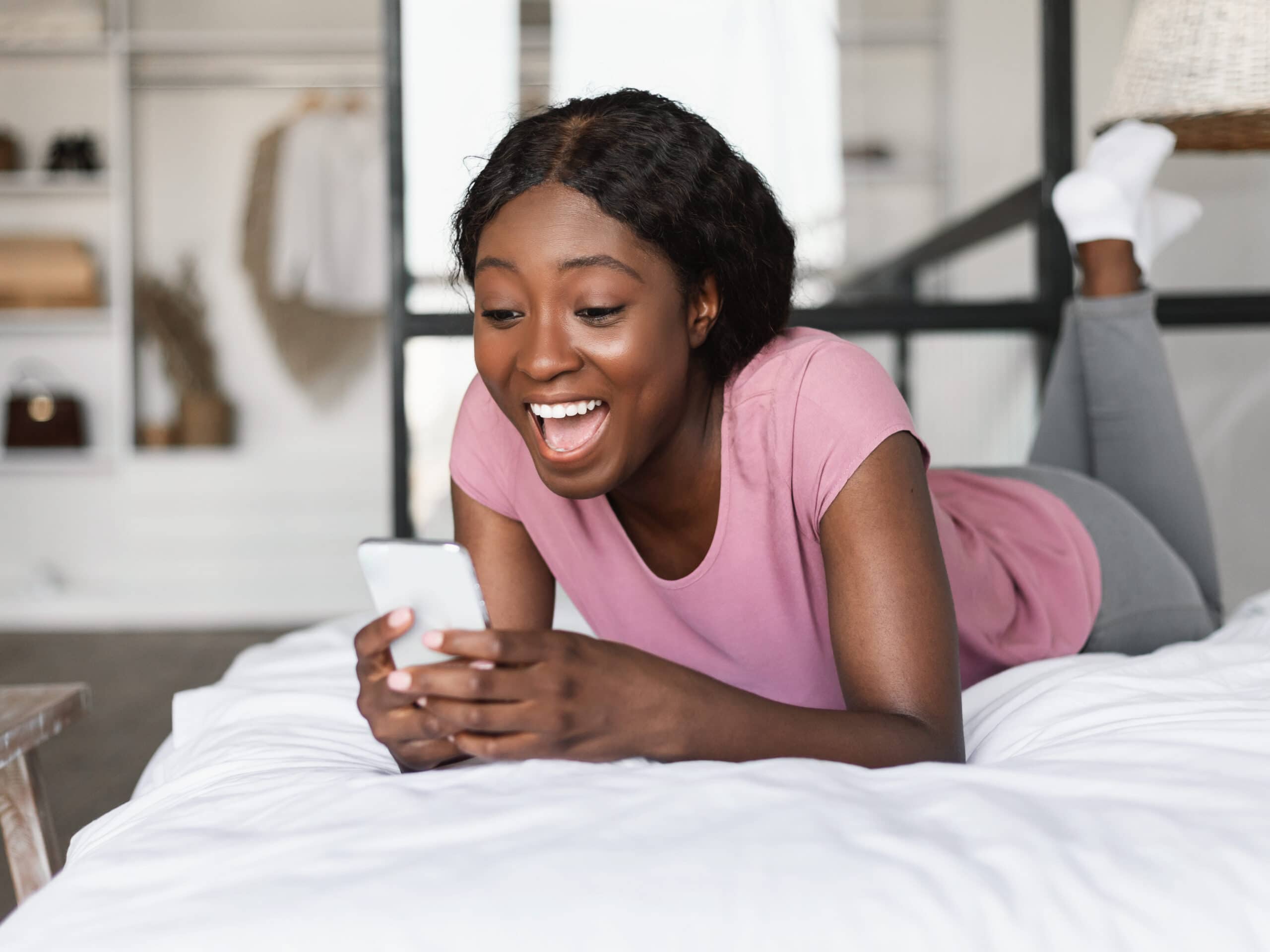 Now that you have all the tools and resources you need to be the best "sexter" ever, what are you waiting for?! Start typing your way to a steamier sex life today!
Looking for ways to ramp up your intimate life for good? ForePLAY Fixes is our text subscription service where steamy yet tasteful foreplay ideas are sent straight to your phone three days a week! It's the best thing to ever happen to foreplay!
Sources:
Eichner, S. (2018). Urban Daddy. "How to Sext Like a Gentleman."
Iovine, A. (2021). Mashable. "How to Sext Better."
M, B. Art of Charm. "Guide For Every Guy: How To Start Sexting a Girl."
Sawant, N. (2017). Femina. "A Beginner's Guide to the Art of Sexting."
Theil, M. (2022). Red. "How to Master the Art of Sexting."