12 DAYS OF SEXY CHRISTMAS GIFTS
Christmastime is here and you know what that means—cooking, shopping, parties, and more! But between the craziness of all those holiday events and happenings, it can be tricky finding time for the bedroom. Well, not anymore! Jingle-bell-rock your spouse's world this Christmas with our Sexy Christmas Countdown Kit. A printable pack of steamy goodness, our practically done-for-you kit makes for the PERFECT intimate Christmas gift and will help you count down to Christmas in the best way possible. How fa-la-la-la fun!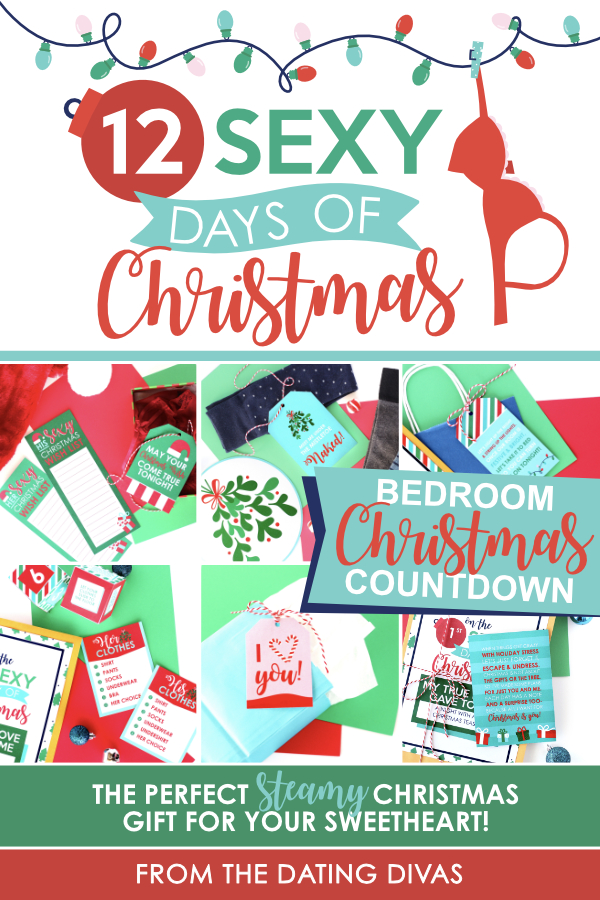 These fabulously festive printables were designed by the one and only Carisa of Messes to Memories. She took our sexy Christmas idea and ran with it, and boy do we owe her one! Her designs are bright, colorful, and will help make sexy time SO EXCITING!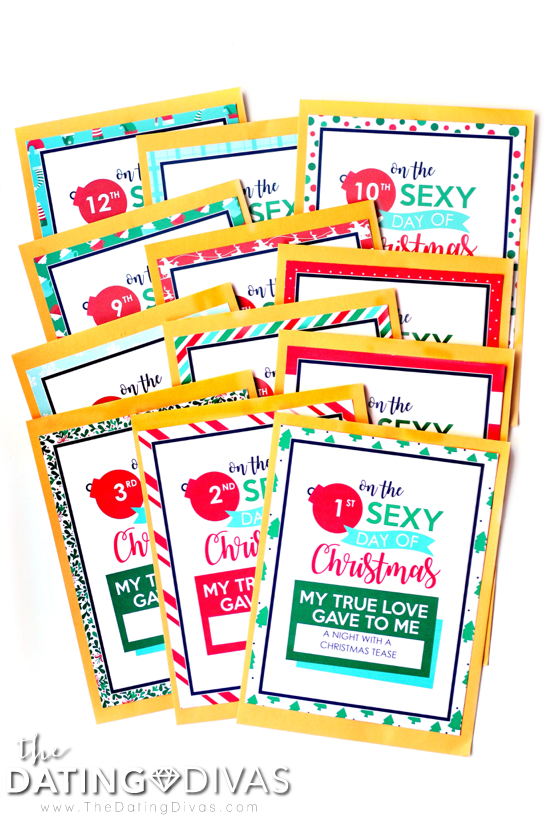 What We love about these 12 Sexy Christmas Ideas…
No Guesswork – Your printable pack contains instructions, organizers, envelope covers, gifts and MORE! It really is practically done-for-you, allowing you time for the things that matter.
Fresh, New Ideas – Our Sexy Christmas Kit is PACKED with creative sexy ideas. Plus, everything is Christmas-themed for ultimate Yuletide bliss. No more bedroom boredom for you!
Customizable – Each of our Sexy Christmas envelope covers is editable, allowing you to really make them your own. This allows greater flexibility for gift-giving and schedules (goodbye, holiday stress!). Plus, the customization is super simple to do. Just download, edit, and print!
Easy, Easy, Easy – Plan, print, prep, DONE! Your kit is so user-friendly, Santa himself would approve. Even the recommended gift ideas are easy to find and affordable.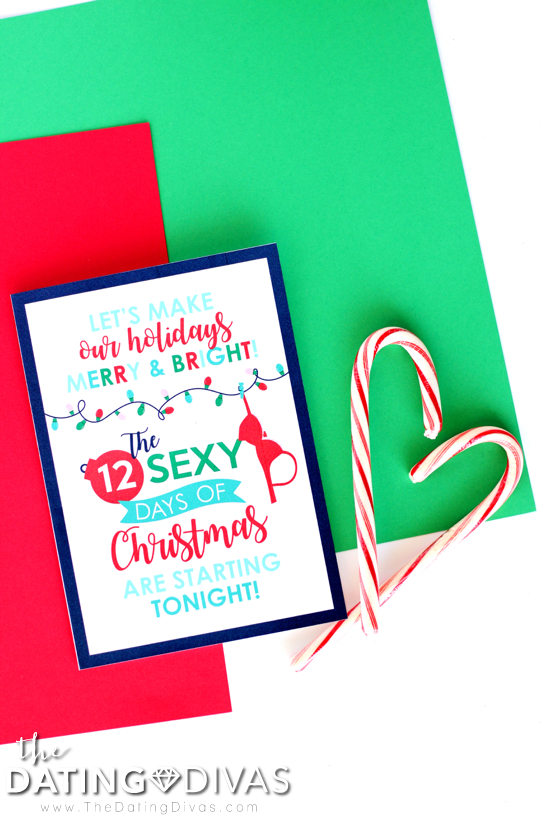 What's Included in Your Sexy Christmas Countdown…
Sexy Christmas Countdown Organizer –  We'll help you get and stay as organized as Christmas elves with our printable planner sheet & introduction card.
Customizable Envelope Covers – These fully editable covers fit perfectly on manila envelopes and will keep each of your days in check. Just slip each day's corresponding materials/gifts inside!
Sexy Christmas

Activities

& Gift Tags

–

 Your kit includes printable activities and gift tags for each of the 12 days of your countdown. We've also included simple gift ideas for each day to really take things to the next level.
Sexy Christmas Countdown Organizer
Our 12 Days of Sexy Christmas organizer will help ensure your countdown runs smoothly. Just print it out, take a peek at the printables, and consult your calendar. Plan which day/night you'd like to do each activity and make a note of it! Easy as pie.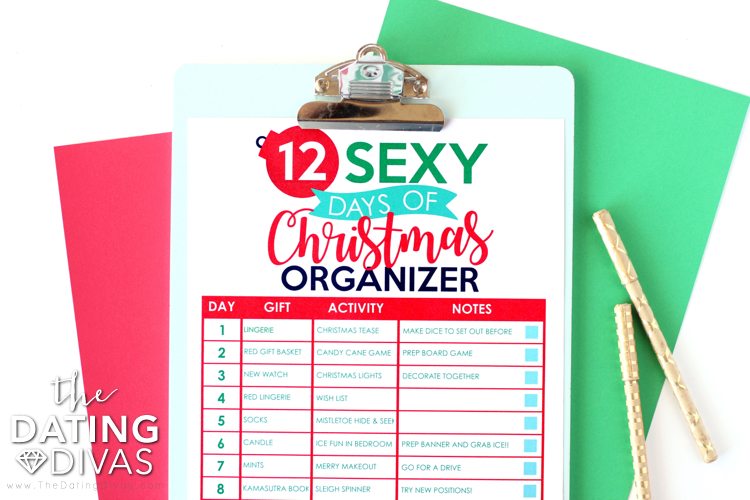 Customizable Envelope Covers
The perfect way to personalize your sexy gift, these editable envelope covers match up to corresponding gift tags. Simply place each cover on a standard size manila envelope and pop in the coordinating printables. Add any special extras (like gifts or bedroom treats) and ho, ho, ho! You're ready to go!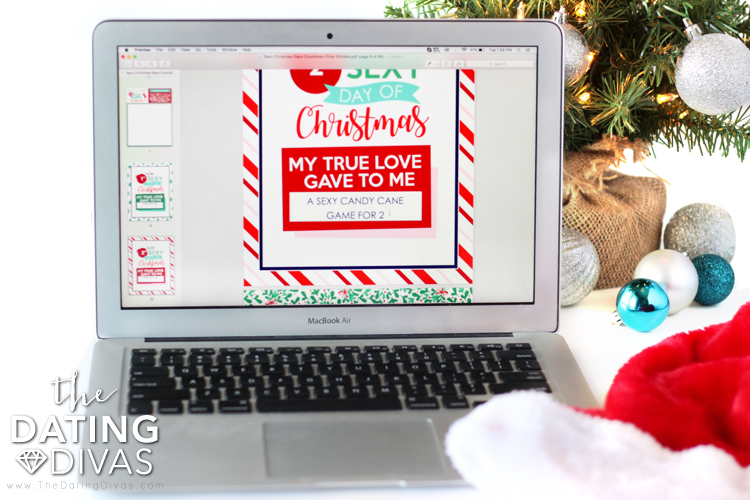 Sexy Christmas Activities & Gift Tags
We've included 12 sexy Christmas ideas for you to gift to your sweetheart. Each idea includes unique printables, tags, gift ideas and more. They're super easy to print and prep and even MORE fun to share with your spouse. Take a closer look at the included daily items below and get ready for some SERIOUS sexy time fun.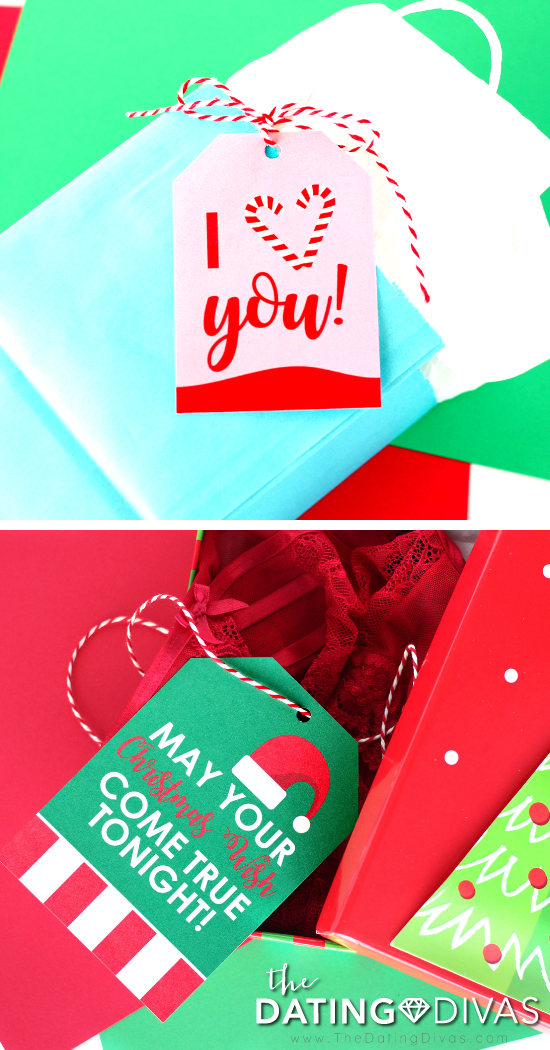 Oh, Christmas Tease
Put a sexy Christmas spin on a strip-tease by using the included clothing list and task dice.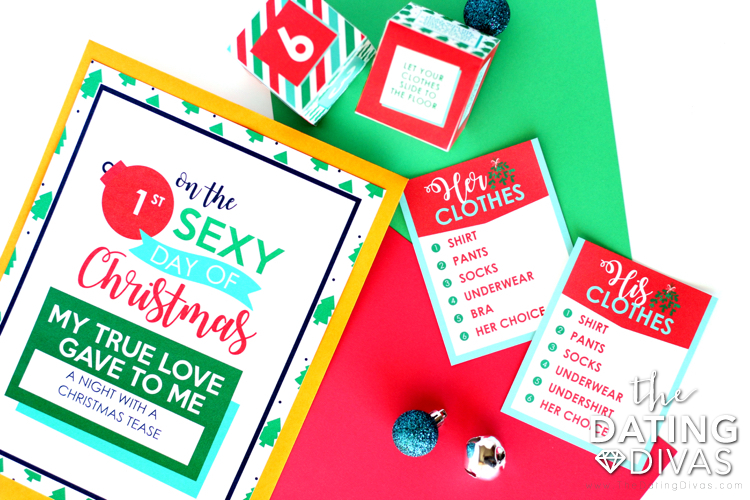 Candy Cane Game
Get lost in your own private Candyland with this sweet and spicy game for two!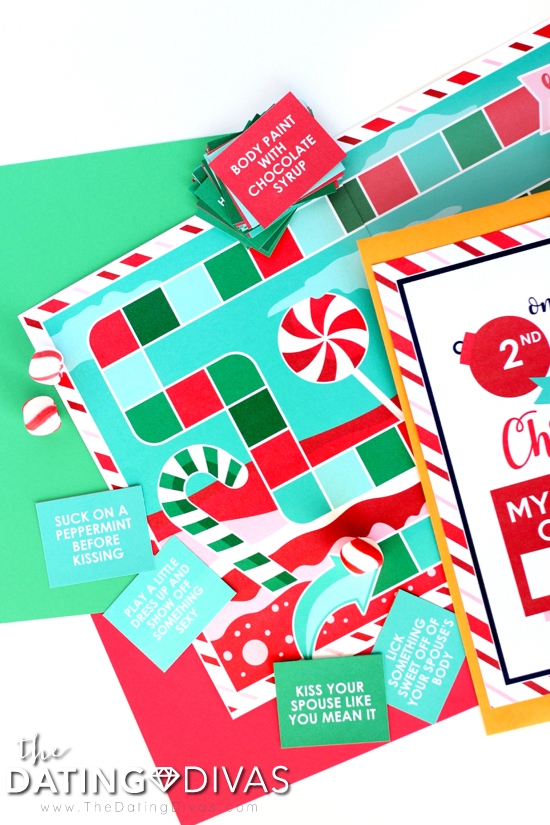 Festive & Bright
Make your night merry & bright by decorating your bedroom with Christmas lights.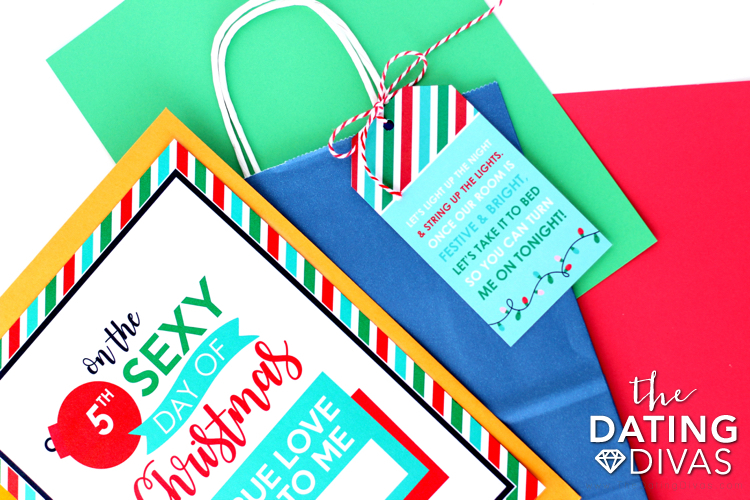 Christmas Wish
Fulfill your spouse's Christmas fantasies using the printable bucket lists.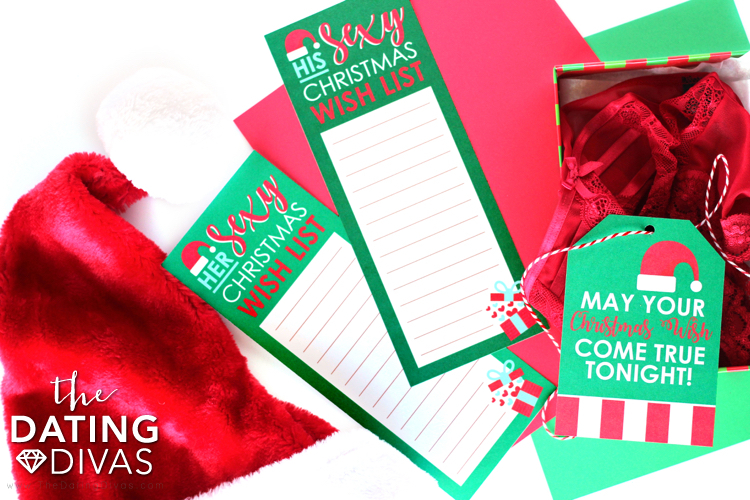 Mistletoe Hunt
Have yourselves a game of hide & seek like never before!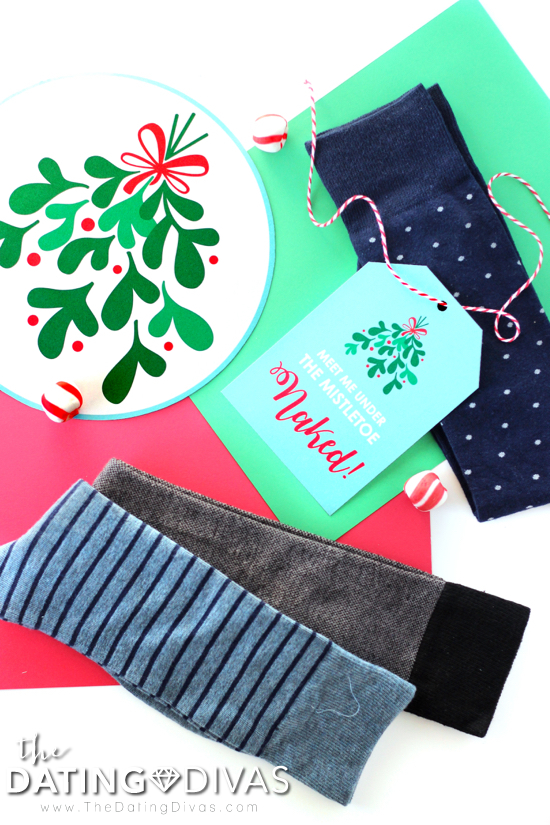 Let it Snow
Your own private winter wonderland awaits with this super cool sexy activity.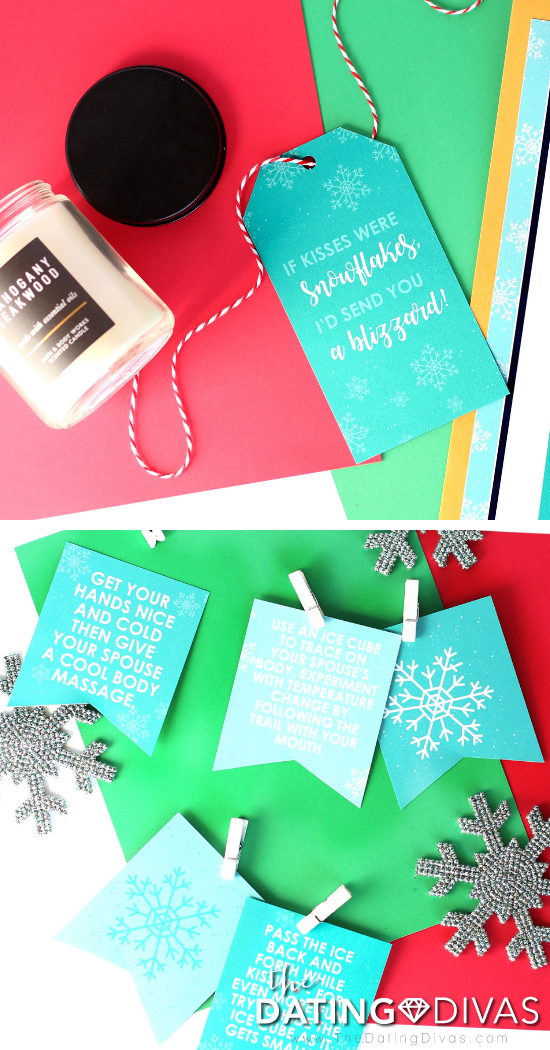 Very Merry Makeout
Pucker up and be prepared for the merriest makeout around!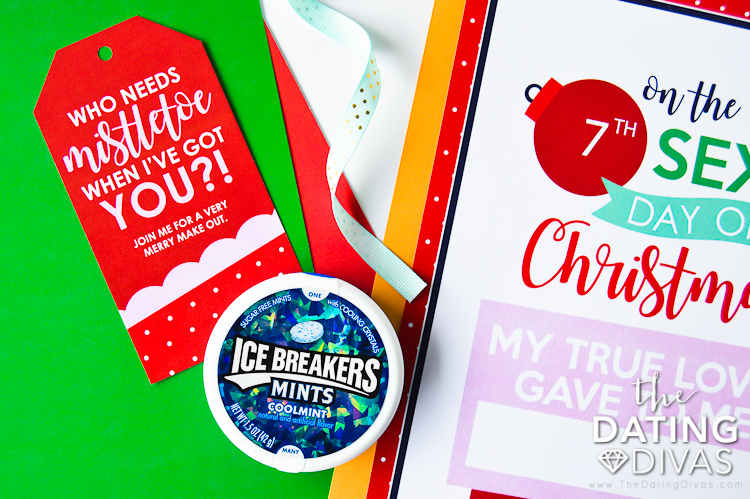 Sleigh Ride Spin
Take a 'spin' on Santa's sleigh and get ready for the sexiest ride of your life.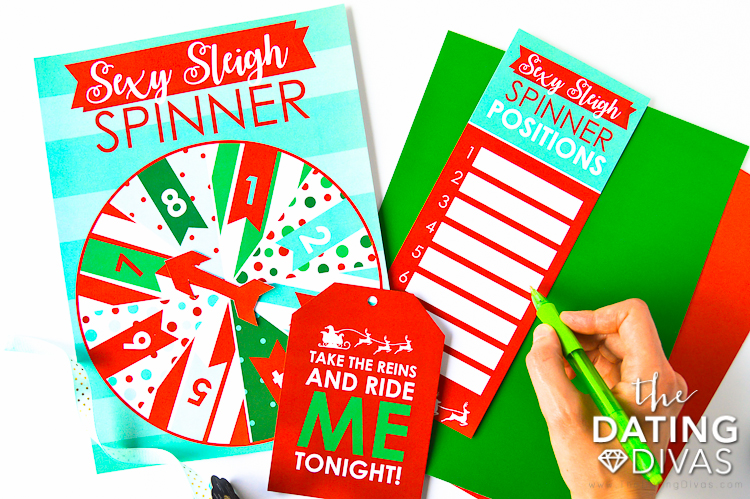 Hot, Hot Chocolate
Take things from hot to hotter with this edible bedroom idea.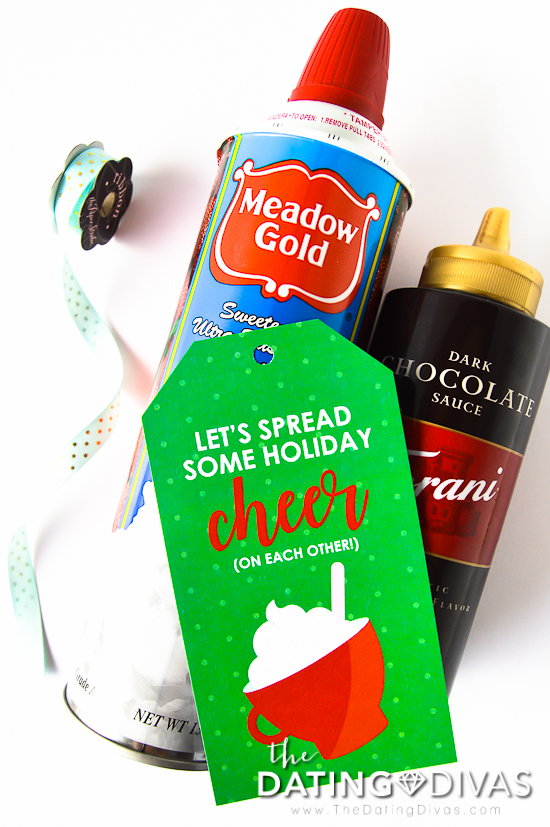 Naughty or Nice
Why not both?! Unleash your sweet and sassy sides by using these printable task cards.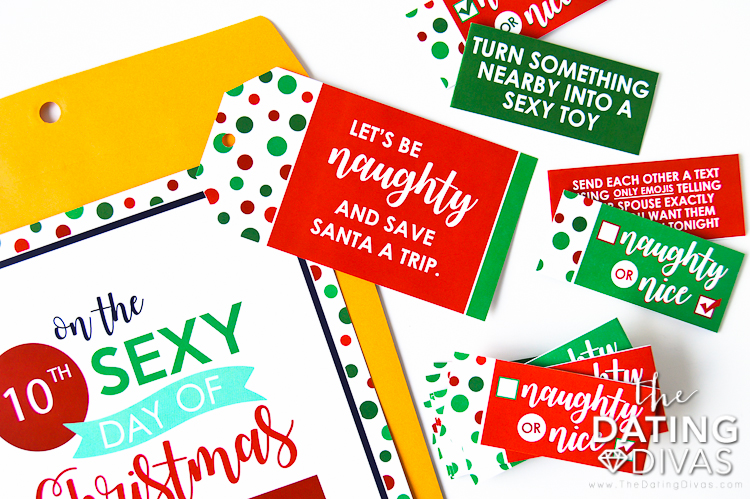 Baby, It's Cold Outside
Take off the chill & heat things up with a bubble bath or shower for two.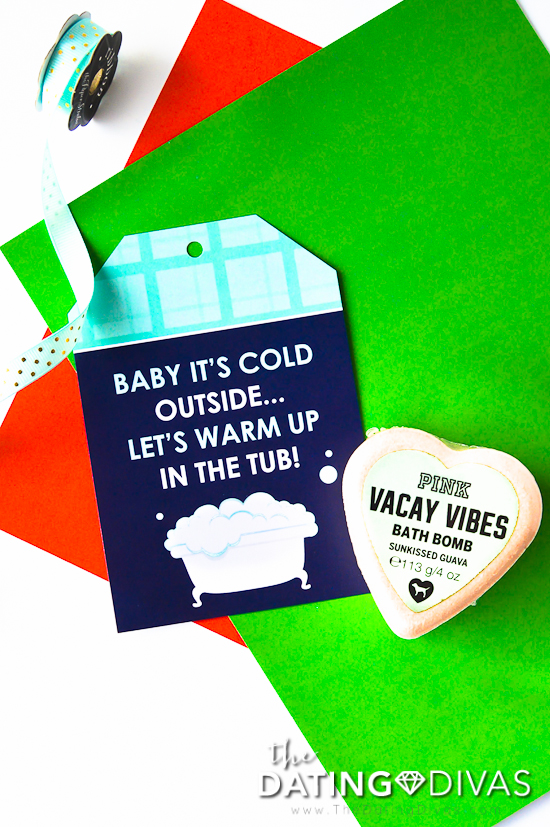 Santa's Toy Shop
Make like elves and whip out some new bedroom toys!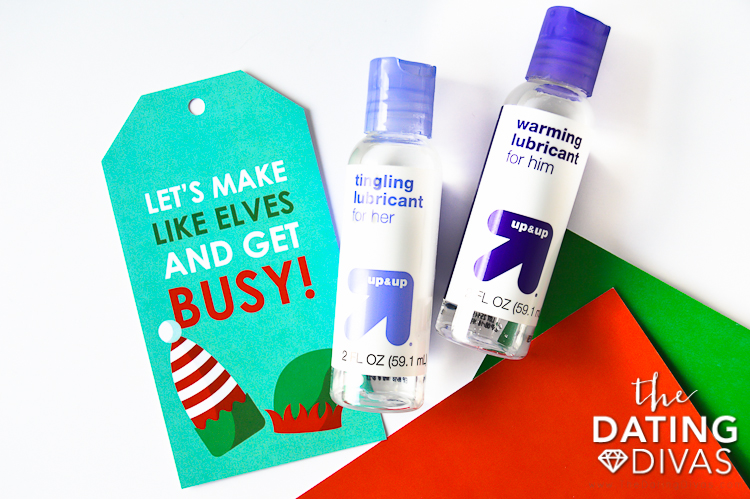 Is this the ultimate sexy Christmas countdown or what?! It'll not only help the two of you stay close through the craze of the holidays but is SO. MUCH. FUN. to prep and to use! Grab your gift today and prepare to make some seriously sexy Christmas memories.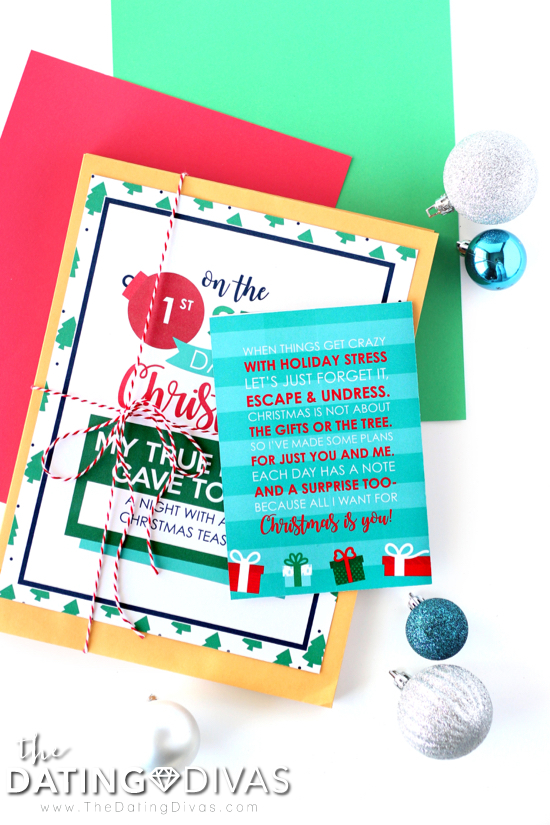 Get the
12 Days of Sexy Christmas
for only
$14.97
Only a dollar per day of sexy romance this Christmas!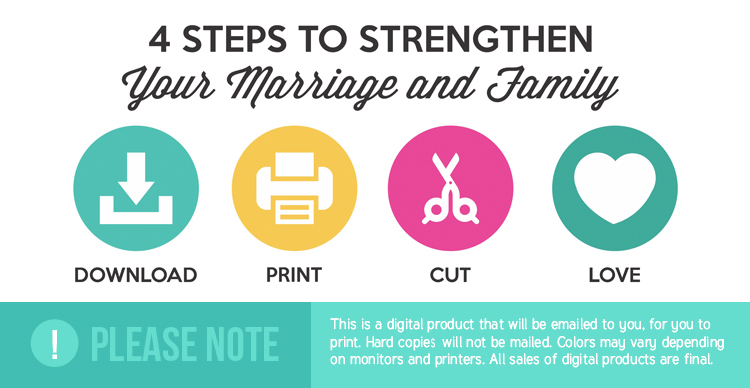 We're over-the-top Christmas-crazy around here and chances are, you are too! Be sure and check out our Christ-Centered Christmas Countdown and our Reindeer Games Gift Idea for even more holiday fun.