Candy Bar Notes: Show Love to your Spouse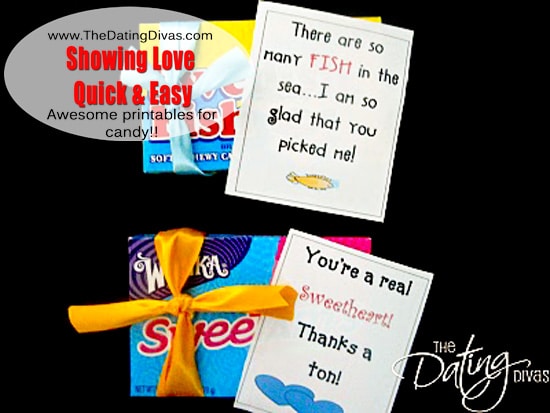 Showing someone love doesn't always have to be a big event.  It can be something simple, quick, and easy. While I was shopping at the dollar store, I saw theater candy and thought…"Why not get my husband four treats to have ready to go."  I decided to make up four special tags that would offer my husband my thanks and let him know that I loved him.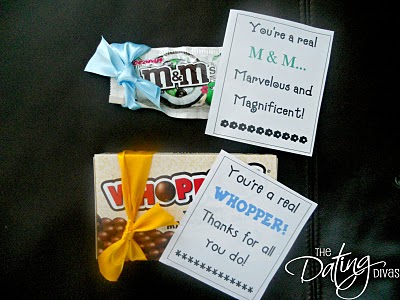 The candy I bought:
Coconut M&M's
Sweettarts
Swedish Fish
Whoppers
For each candy, I came up with a tag. (These can be used for your spouse, your kids, or even teachers!)
I printed the tags, cut the tags and placed on the corresponding candy with a piece of tape.   I then added a little bow for presentation.  The great part for you is…the tags are done and ready to go for you.
Candy Cards
Printables Designed by Corie Exclusively for The Dating Divas