How To Create a Smokey Eye Tutorial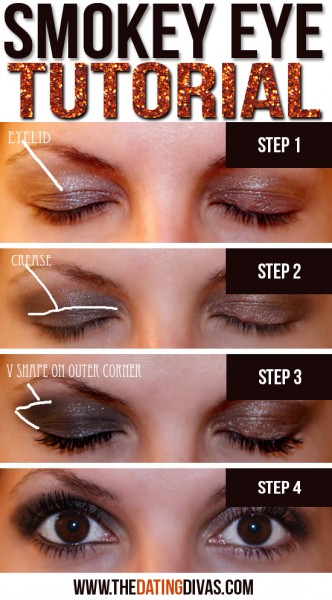 We all know how sexy smokey eyes can be, but we don't all know how to do it perfectly without looking overdone.  I am going to teach you today and make it really simple. The great thing about a smokey eye is that you can use different colors to get a more subtle look or you can go more dramatic. So pick your palette correctly. Maybelline has some amazing shadows that literally tell you where to apply everything so go
here
to get those.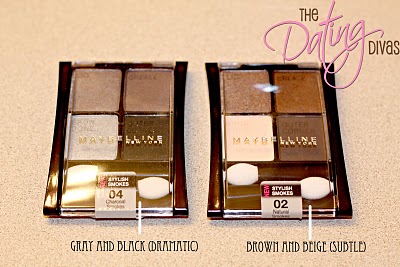 The Charcoal Smokes are perfect for a dramatic nighttime look and the Natural Smokes are great for a subtle daytime look. Your first step is to take a light shimmer color and apply that to the inner corners of your eye right beside your nose. You can apply shimmer to your browbone but this can look dated so use it lightly. Next take a light color, beige if you are going light, and a light gray or white if are going for dark and dramatic. Apply this to your whole eye area, lashline to browbone. Next take a medium color – light brown for day and gray for night. Apply this to your crease.

Next take your darkest color either dark brown or black and apply that just to the outer corner of your eye in a V shape.

Make sure you take a clean brush and blend everything in so you don't have any obvious lines. Then take brown (daytime) or black (nighttime) eyeliner and apply to your top and bottom lashlines. Lots of mascara will finish off this look. You can always add Kiirsten's false lashes for an amazing look as well!

You will find that post
here
. Now that you have amazing eyes, you are completely prepared to go on a super hot date with your man. He won't be able to stop staring into those gorgeous peepers!