Husband and Wife Weekly Planning Meeting Kit!
A couple that plans together, stays together… or something like that, right?! I know that when my husband and I are on the same page with our schedules, EVERYTHING seems to work better and run smoother.  If we have neglected our planning meeting for too long then we feel a little disconnected and our home just gets jumbled! Getting you and your spouse on the same page is 100% what we are about! For that reason, we have today's amazing post for you!

Disclaimer: This post contains affiliate links. To learn more about 'em,
click here
.
We have partnered up with the AMAZING Kayley Miller for this gorgeous Spouse Weekly Planning Meeting printable pack.  She is seriously a doll and you should ALL go check out her site, ASAP!
Do you have a weekly planning meeting with your spouse? If not, hopefully by the end of this post we can convince you that should add it into your schedule! Life is busy, am I right? Some days it feels like the world is spinning 100 miles an hour around you, HOWEVER…. if you and your spouse are on the same page with your schedules, meal plan, what is happening when, where the kids needs to be and when your next date night is, then you will find that the bumps in the road come along less often and that things run more smoothly!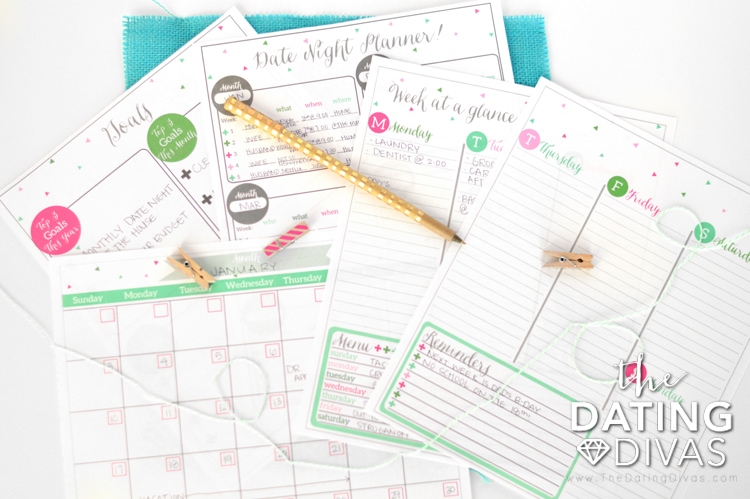 We have included everything that you need to make your meetings as productive as possible!
In this pack you will find:
A monthly event calendar.

A weekly detailed calendar with a menu planner.

A year long date night planner.

A weekly, monthly, and yearly goal tracker.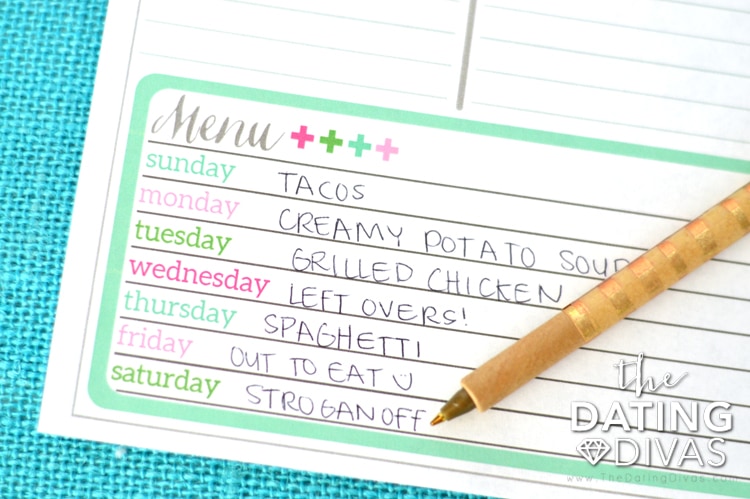 With these printables in hand, you are going to see your household start to flow better in no time!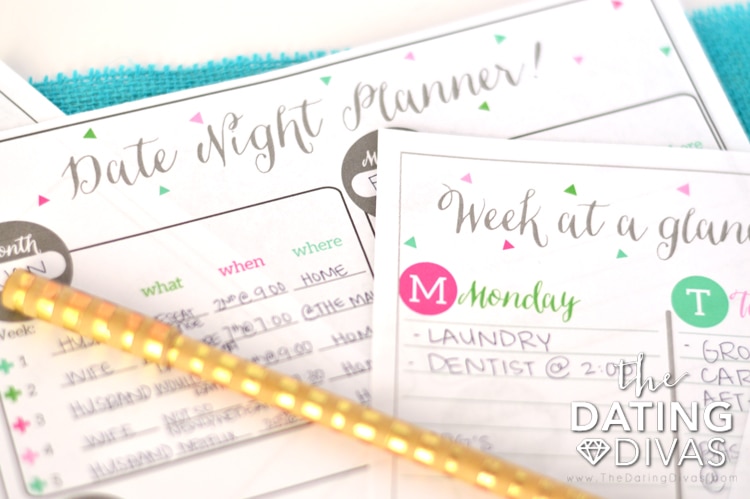 Set aside a time each week that you and your spouse can sit down together and review what the week ahead looks like.  We recommend printing this Spouse Weekly Planning Meeting pack and placing it into a binder so that you can continually add to it weekly and keep all of your papers in one place! You could even  throw one of these in the front with a few of these so that you know you are always ready to go!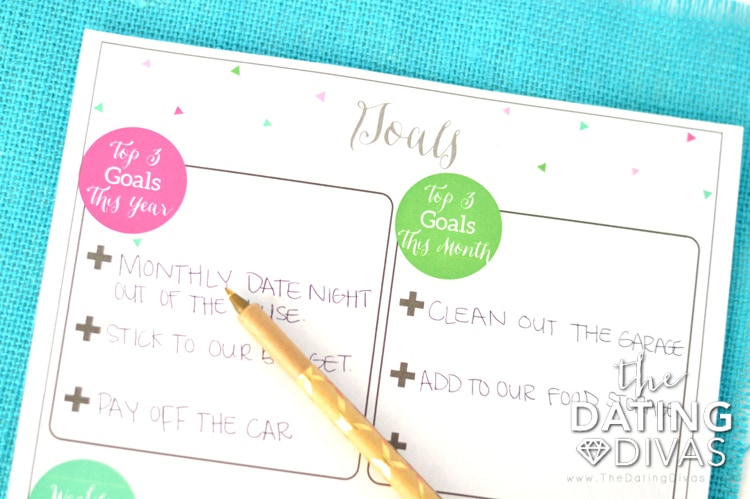 Grab this beautiful printable pack, snatch up your hot honey, and get your schedules in order!