St. Patrick's Day Date
Sometimes the best of dates are those that are done on a whim!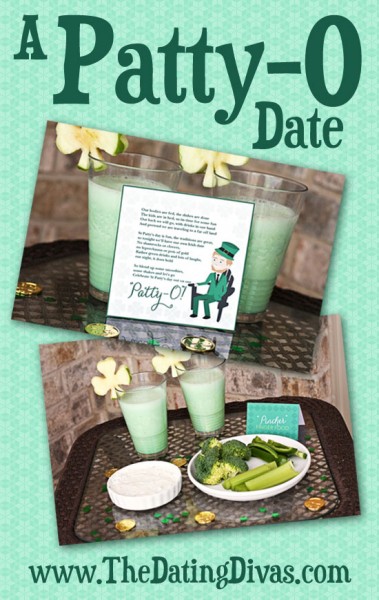 Disclaimer: This post contains affiliate links. To learn more about 'em, click here.
Tonight, after the kids are in bed, throw together this simple St. Patty's themed date night out on your "patty-o!" OR – you can save this for the night of St. Patrick's Day!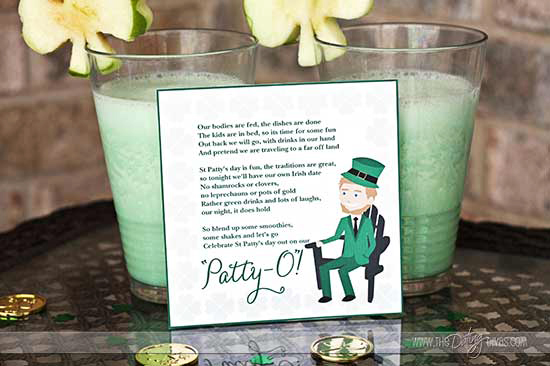 Whip up some minty shamrock shakes or a healthy banana smoothie (with some green food coloring) and a green apple garnish! *HINT: Cutting as close to the center of a green apple, cut off two sides and use a small shamrock cookie cutter to create you're very own apple shamrock garnish!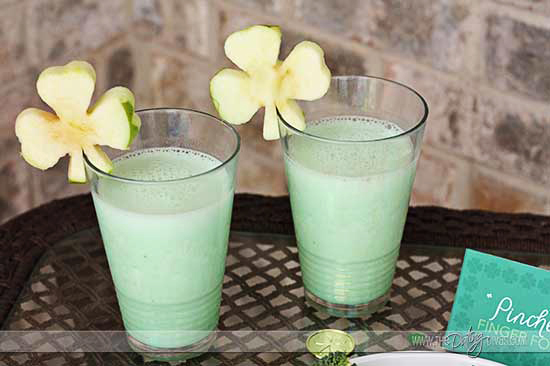 To keep with the St. Patty's theme, add some delicious, green "pincher" finger foods! Healthy options: broccoli, green peppers, snap peas, celery.  Sweet options: green Mike & Ikes, green M&M's, green Skittles, green Gummy Bears.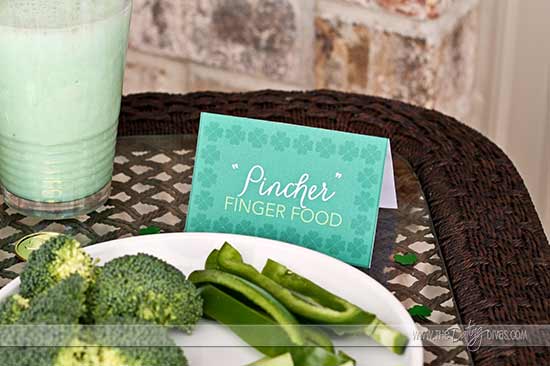 Engage in a relaxing evening with just your spouse!
For a magical St. Patrick Day date that's sure to DAZZLE, check out Julie's Magical Date Night!
A Patty-o Date
Printables Designed by Sameeha @ The Inked Leaf Exclusively for The Dating Divas