Mad Gab Game: Halloween Edition
Halloween season is officially here which means chilly weather, endless treats, and lots of fall family time! So, whether you want to plan a game night with your sweetheart or organize a family evening with snacks and games, we've got you covered! We created our very own version of Mad Gab: Halloween Edition! It's a spooky game that everyone will love to play!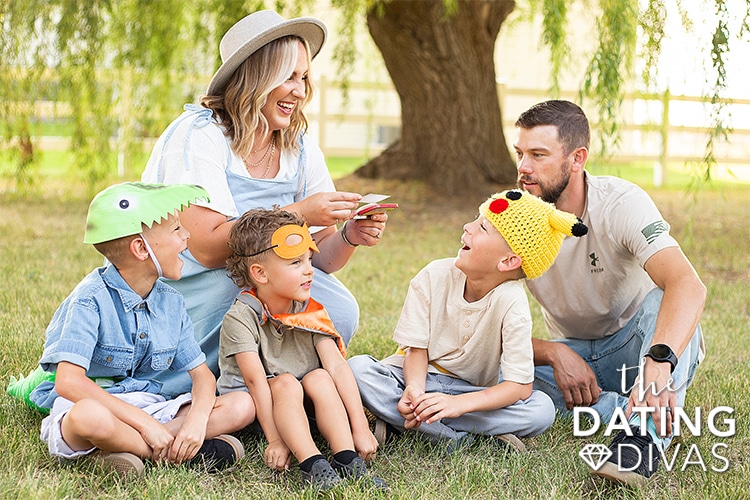 Disclaimer: This post contains affiliate links. To learn more about 'em, click here.
What's Included in Your Free Halloween Mad Gab Game Pack
In order to help you have the best night ever, we have created a pack of fab-BOO-lous goodies for you to to print, prep, and enjoy on game night!
Take a look at the FREE Halloween Mad Gab printables below, and keep reading for a closer look at how to use them.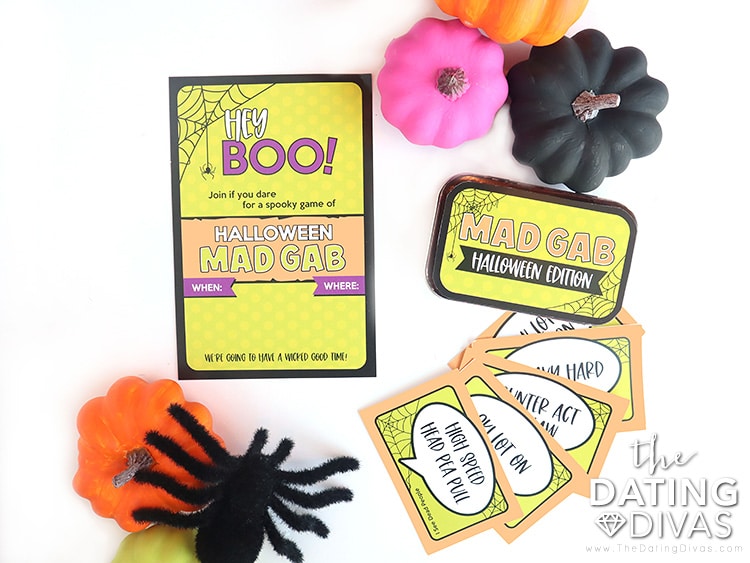 Mad Gab Game Invitation
We created this BOO-tiful printable invitation you can pass out to let your little monsters, neighbors, or family members know that game night is officially ON! Just fill in the day, time, and location before you hand it out! Whether you're inviting your sweetheart, your kids, or even the whole family, we know you're going to have a wicked good time!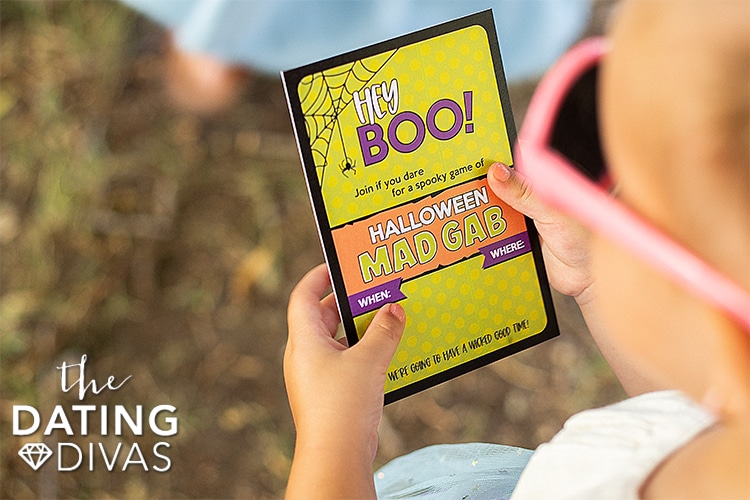 Game Box Cover
Every fun game needs a cute box to store it in, right?! I mean, you definitely have to protect all the family fun from vampires, werewolves, and monsters! Or at least from little hands who might lose or damage your playing cards.
Since we like keeping things easy around here, I'm going to let you in on a little secret… this game box is actually an empty Altoids tin! Yup, just grab an old tin of your favorite mints, clean it out, and attach the printable game box cover to the outside! You can even paint your tin first if you want to match the colors!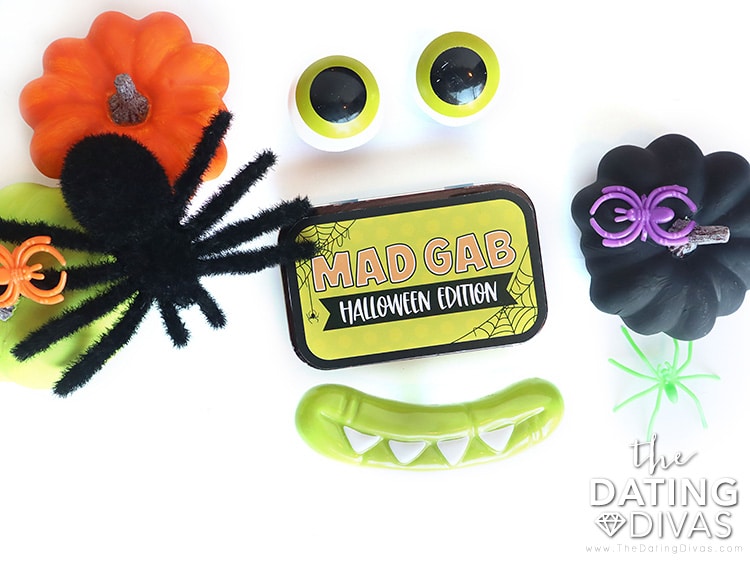 Mad Gab Halloween Game Cards
Let's creep it real. You can't exactly have a Halloween game night without the game cards, right? So, we created 20 printable Mad Gab playing cards for you to use!
Here's how to play:
Halloween Mad Gab can be played with two teams or one-on-one. First, you'll put all of the cards in a pile, facedown. Whichever team is up first will choose a card from the top of the pile and say the phrase on the card out loud. Then, they have a set time (you can decide what you think is best based on the age of the players–20 seconds, 30 seconds, etc.) to try and get their team or the other person to guess what the Halloween-inspired words or phrases are using the "clues" on the cards. To clarify, the "clues" are just the words on the card that sound like real words. Saying them faster or slower sometimes helps reveal the correct phrase.
Note: the correct answer is located on the bottom of the card. If the person reading the card is also guessing the result, they should cover up the answer while they're playing.
If you or your team gets a phrase correct before your time limit is up, draw another card from the pile and continue playing. Keep track of the number of Mad Gab cards each team guessed correctly, because the team with the most cards at the end of the game will be declared the WINNERS!
Between the tricks, treats, fun decor, and creative costume ideas, it's hard not to love all things Halloween, isn't it? But, if you're looking for more Halloween games in addition to our Mad Gab examples, check out this post on 66 Halloween Games for All Ages!
On the other hand, if you're hoping to get some BOO-ty action this Halloween season, this Sexy Trick or Treat Game will be the perfect Halloween date night!
Wishing you a Happy Halloween!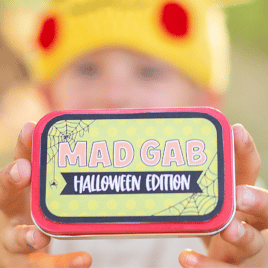 Halloween Mad Gab
Printables Designed by Lucette Campbell Exclusively for The Dating Divas