Bookstore Date
A Fun and Free Date Night at Your Local Bookstore 
I love, love, love to read!! My husband, on the other hand, would rather do anything else instead of reading!  Reading is definitely not something he would choose to do for fun. Most of the dates I have posted so far have been pretty crazy… meaning, you would have to have an *extrovert* type of personality to do them.  These dates are perfect for us because we are both such extreme extroverts ourselves.  I decided I would like to tone things down a notch, plan a more calm and relaxing date, and take my husband to one of MY favorite places… a bookstore!  Of course, I would have to add some creative touches to make sure he enjoyed the date as much as I would.

Disclaimer: This post contains affiliate links. To learn more about 'em, click here.
 With me being such a bookworm, I even made a particular book my inspiration for one of my previous dates, the "Choose Your Own Date Adventure" Date. When I was planning what to do for this date, I wanted something that was fun, free and easy to put together and I'm telling ya, this date has all of that! Seriously, with these amazing printables designed by Courtney at Paperelli, you can just print and go. Easy-peasy!
Here is what we did for our bookstore date. We started off by eating at a super-friendly-to-the-budget eatery.
Afterward, I handed him this: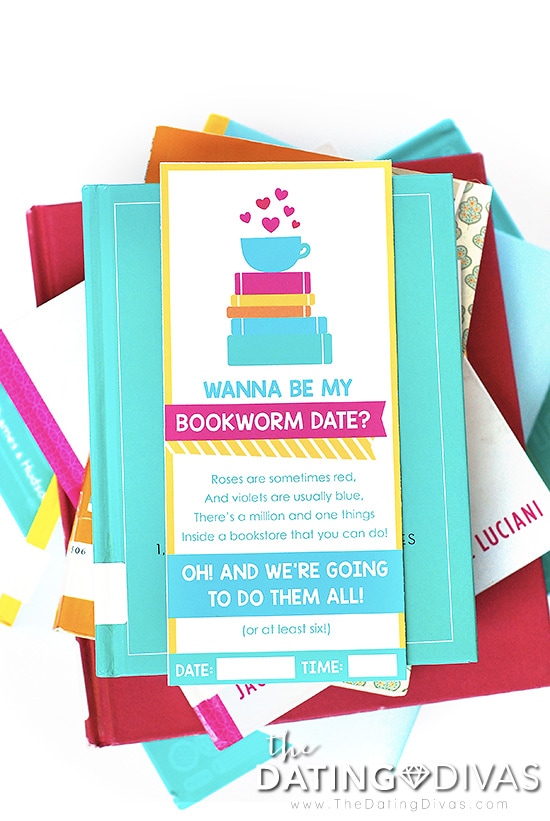 We then headed off to a bookstore – I chose Barnes & Noble mainly because they have wooden chairs, armchairs, & couches scattered around the store. When choosing a bookstore for your OWN bookstore date – I would suggest keeping that in mind! Those little nooks are perfect meeting spots for this date!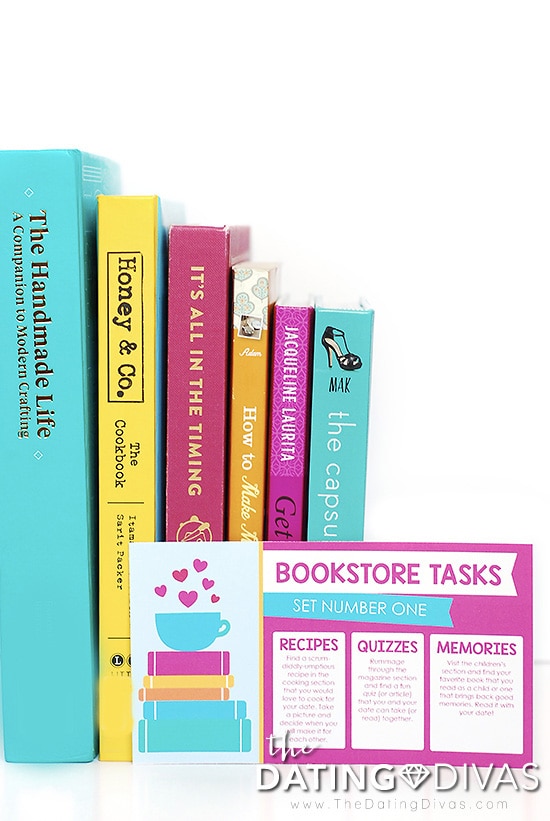 Once we were there, we found a cozy little spot and I presented him with the FIRST of two "Task Cards." There were three tasks that we both needed to complete before meeting back at our cozy spot.
Visit the

COOKING

section & chose a recipe that you would like to make for your spouse.
Visit the

MAGAZINE

section & find a quiz in a magazine that you and your spouse could do together.
Visit the CHILDREN'S section & find a book that was a favorite when you were a child or that holds a special memory for you… and read them to each other when you meet back up.
Now, you can do this two different ways! You can give each other 30 minutes and split up… meeting back at the designated spot when the time limit is over… OR you can just go together to each section, find the different books/magazines, and meet back at the spot. We chose to do the second option.
Good thing we did… since we could barely hold in our laughter when we discovered that our rival universities had COOKBOOKS!! I am a BYU alumni and Jamie is a HUGE Ute fan….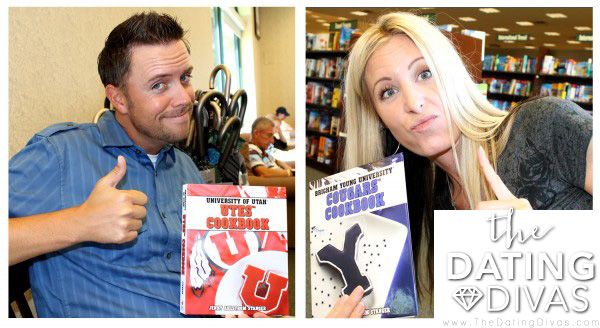 Here is the recipe that Jamie picked out: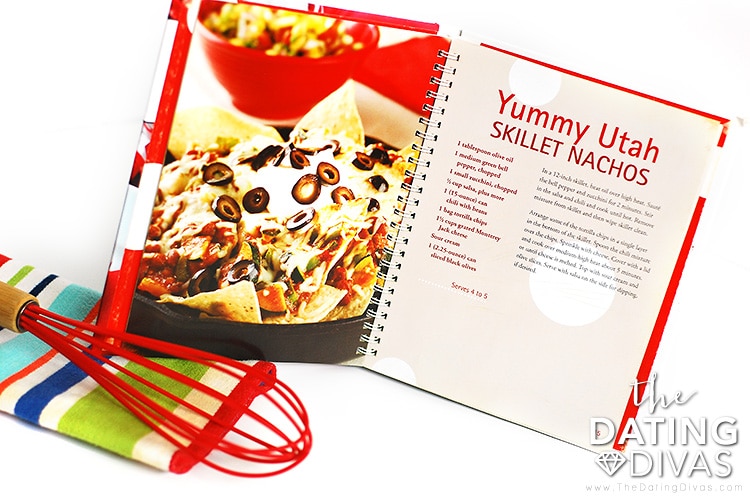 Next stop… the Magazine section! This was a tricky one! It was harder than I thought to find quizzes in the magazines. If you also have a hard time, you can adjust that task to just finding a great article to share with each other. I found plenty of sizzling articles to share with him in Cosmopolitan and he found awesome photography tips to show me in Popular Photography.
(BTW – notice how AMAZING the pictures are in this post!?! My birthday was this month and Jamie picked up on the million and one hints and bought me a FABULOUS camera… thus his sudden interest in photography!! He wanted to make sure his investment was the best option out there. LOL)

And then on to the Children's section… SO much fun! Here are our picks! Mine is "Where the Wild Things Are" and his favorite was "The Berenstain Bears – In The Dark".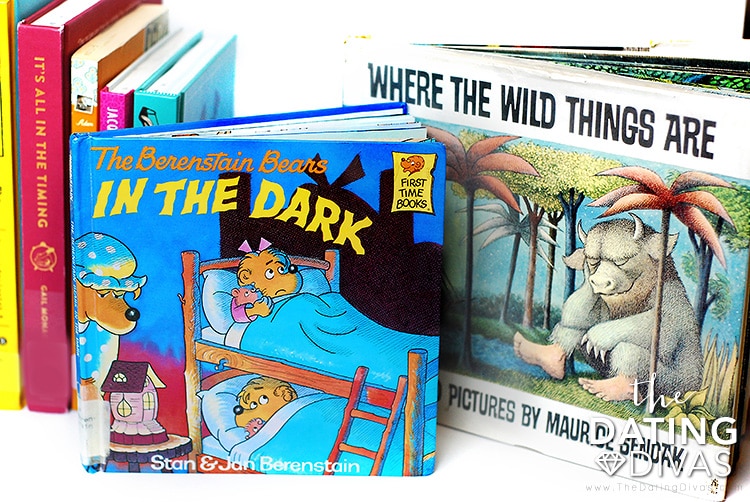 Now, confession time! We had SOOOO much fun doing this, that we ran out of time to do the other task card! We spent SO much time at each section having fun talking, sharing articles/finds, and laughing, that we completely lost track of time! It was such a hit with my husband that he insisted that we return the next day to finish the date. Remember… this is the husband that does not like to pick up a book and read for fun!  🙂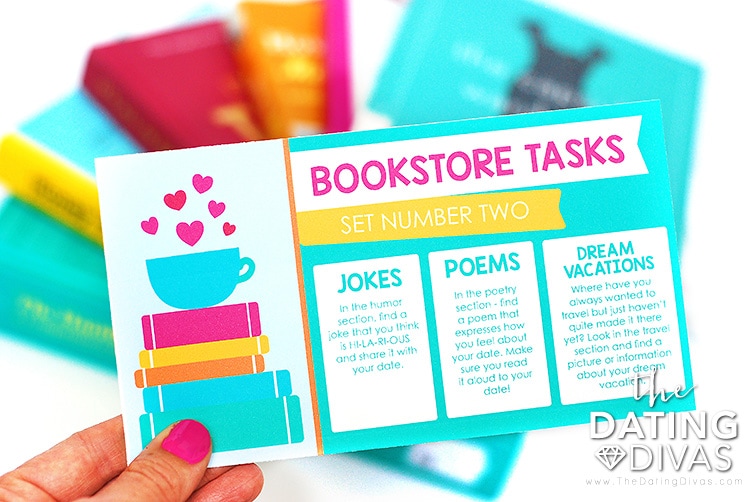 Day TWO:
The tasks on the second card were…
Visit the

JOKE

section and pick out a HI-LA-RI-OUS joke to share with your spouse.
Visit the

TRAVEL

section and find a picture or information on a place you would like to visit someday.
Visit the

POEM

section and find a poem that describes the way you feel about your spouse.
The "Joke Task" took us for-ev-er! We could not stop sharing jokes with each other and laughing!! One joke each was just not enough for us!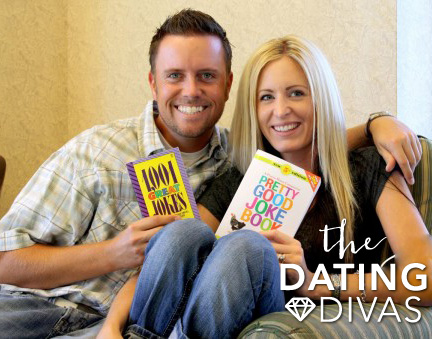 The dream vacation task was really neat! I learned something NEW about Jamie! I always knew he had a thing for history and ruins, but I never knew he wanted to travel to Peru!! If you zoom in on the picture below, you may be able to see the breathtaking picture he is holding up of an ancient civilization in Peru.
Where do I want to vacation?  HAWAII!!!!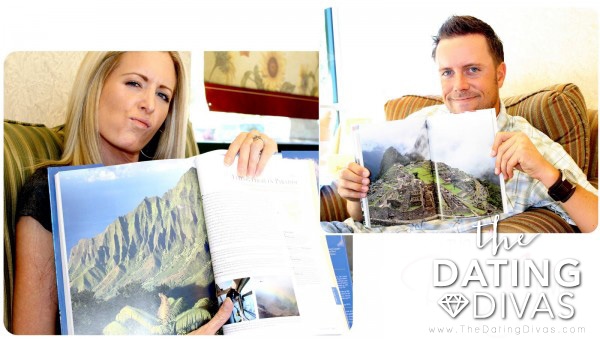 Our last task ended the date on a super romantic note! Sharing lovey-dovey poems out of some poem books we found. Great way to top off a wonderful date!
The actual date cost us absolutely NOTHING! Free entertainment for two nights in a row! Jamie actually told me afterward that he would love to go to our local library and just sit in the children's section and take turns reading our favorite books!  (WOW! Have I converted him to believe in the wonders of reading?)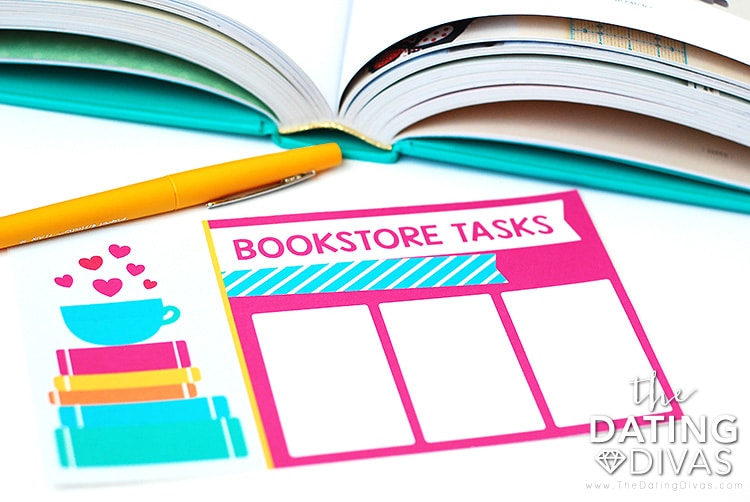 Jaime thought it might be fun for others who do this date to have a "WILD CARD" task, meaning that the person planning it could ask their spouse to make up a task on the spot that the spouse would really enjoy. Like something sports, self-help, fishing-related, etc. If you want to do something like that – we included a blank task card just for you! 
One more nice thing about doing a date in a bookstore… well, a BIG bookstore, is that you can grab a cup of cocoa and a pastry at their in-house eatery to snack on during your date!
If you decide to go on this date, make sure you plan on it taking at LEAST 3-4 hours!! I promise you will have plenty to do… even if you are not a reader! {Wink, Wink}