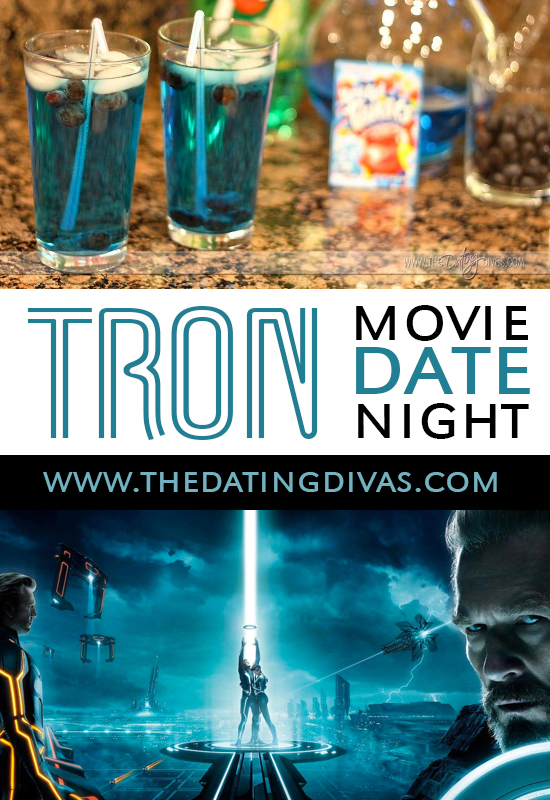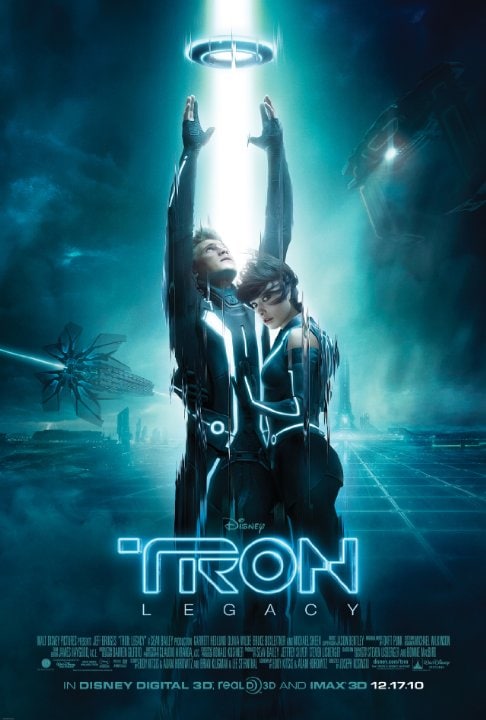 "The only way to win is to survive."

1. Print off this FREE Tron doorhanger and have it hanging on the outside of your front door for when your spouse gets home. You could even have it state that you have disappeared "into the game" and he needs to come and find you.
2. Use THIS Tron party invite (you can change it into a movie night invitation for your spouse) using the tag line: "This date will be out of this world!" THEN go for one of these fun ideas…
Go to an arcade – Attach a bag of old arcade tokens to your invite. If you live close to a boondocks or fun arcade center, you could play a game of laser tag (which is glow-in-the-dark) followed by a motorcycle arcade game.
Go for a motorcycle ride (or play the free online version at Total Motorcyle.com) – Attach a toy motorcycle to your invite.
Play Video games – Attach a candy game controller to your invite.
Create your own Tron comic strip (Tron started as a comic) – Attach your invitation to a copy of one of the original Tron comic books.
Play glow-in-the-dark Frisbee at a park or in your back yard once it's dark enough outside. – Attach your invite to the Frisbees.
"The Game Has Changed…"
1. Get the original Tron movie from the 80's and watch both…to compare!
2. Make identity disc sugar cookies (Identity Discs are a fundamental piece of equipment in the movie as well as a weapon). The discs look like little targets with lots of rings. The identity disc cookies just need rings of white & blue frosting starting from the center. Have these cookies set out on a blue plate by your TV with a note on blue paper. Use this Tagline from the movie: "The Game Has Changed…"
3. OR if you want to do some kind of activity….HERE is a link on how to create "TRON DISCS". Use these to play the classic game of a ring toss….with a Tron spin on it. THIS link shows you how to put the game together. You could even play this game as a family before "mom & dad" watch the movie.
4. Wear all black (preferably tight clothing – so it's similar to what's in the movie…not that your hubby will complain) and purchase some glow in the dark necklaces and/or bracelets from The Dollar Store to wear during the movie. You can either include these with the invite, or wear them during dinner. (Try to use either blue or yellow colored ones.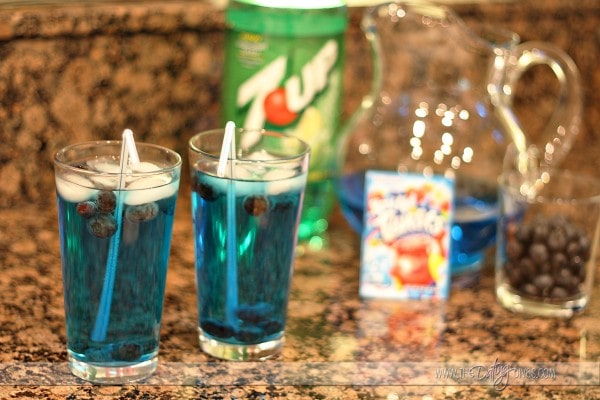 5. In the movie they drink "power" which is a blue liquid, so you can make this blue drink using Kool-Aid, blueberries and a little bit of 7-up to give it a spike.  Add cool blue straws for fun.
6. If you want to really spice it up afterward…Check out Kiirsten's Intimate Moments post entitled Go Picasso!.
Purchase the Movie TRON: Legacy now!