Looking for a quick, easy, and FUN date night?  You came to the right place.
Has anyone else seen those funny Walmart Bingo cards on Pinterest?  Well, as soon as I saw it, I immediately thought that it could make for one seriously fun date night.   And while I admit that Walmart does seem to be known for attracting a wide array of strange shoppers, I decided to make my own date-night-worthy version of the game.  This makes a great group date, or works perfectly with just the two of you.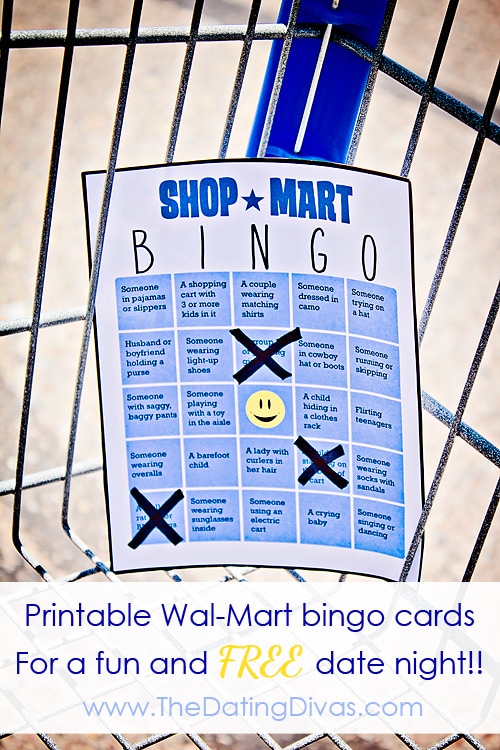 This post contains affiliate links. To learn more about 'em, click here.
The best part?  It requires virtually no pre-date prep time on your part.  Just print off our free printable, stick it in your purse, and go!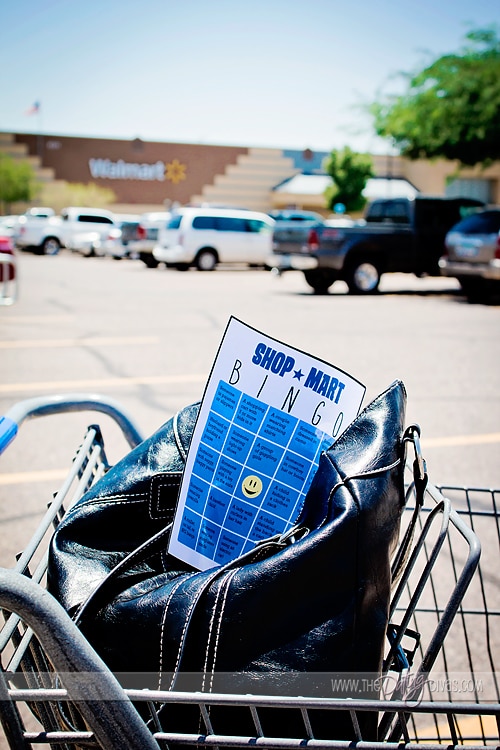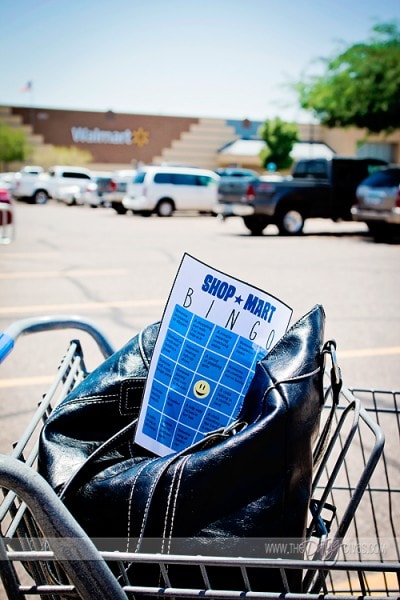 Here's how it works…
Download and print our free Bingo Card
Head to Walmart (or any local shopping center)
Divide into teams (him vs. her OR couple vs.couple)
Look for the scenes described on the Bingo Card squares
If you see one- cross it off!
The first person (or couple) to get Bingo WINS!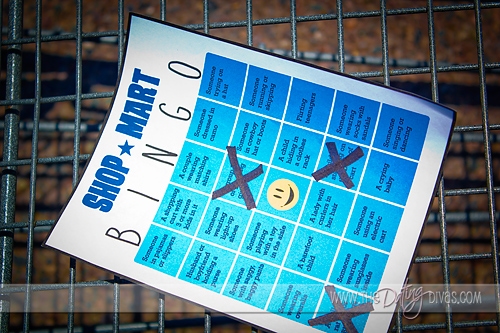 To make it more fun, you can wager what the losing team has to give the winner(s) beforehand.  Maybe it's their favorite treat from aisle two, or dinner at the food court at the front of the store.  Of if it's just the two of you, maybe it's some homemade cookies and a massage when you get back home.  The higher the stakes, the more he'll want to play.  😉
 We've also included a blank Bingo Card, so you can fill in your own scenes if you want to.  Make it as easy or as hard as you want, or customize it to your local store.  You can even sit down and fill them out together before you head out on your date.
 Simple enough, right?  So go get looking for light-up shoes, cowboy boots, and big bangs.  Because the couple that plays together, stays together.
Bingo Card
Printables Designed by Becca @ The Dating Divas Exclusively for The Dating Divas