Jungle-Themed Bedroom Game
Are you and your sweetie looking for a way to REALLY spice things up in the bedroom? You've come to the right place! Our Wild About You! Box is the perfect DIY kit to help you unleash a little jungle trouble… and what could be more fun than that?! Complete with printable box decor, a fierce and flirty invite, and a sexy jungle-themed card game for two, we guarantee you'll have fun like never before—wild style! Ready, set, unleash the cheetah print!

Disclaimer: This post contains affiliate links. To learn more about 'em, click here.
A huge, jungle-sized THANKS to Joanna at Cutify Creative for creating such cheetah-licious printables! We couldn't have done it without her!

The Box
Creating your one-of-a-kind jungle-themed bedroom box couldn't be easier with our fierce and fabulous printables. Simply print the Wild About You! Box cover, trim, and affix to the box of your liking! Or you can find a plain white box, here!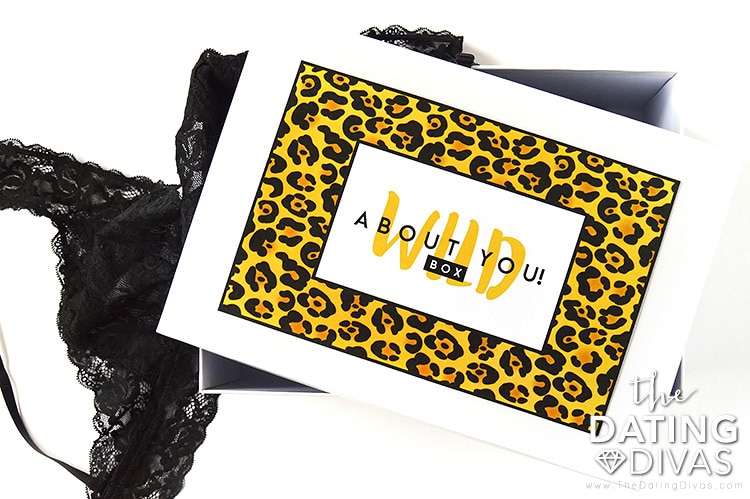 We've also included a full sheet of cheetah-perfection to jazz up the insides, allowing for the perfect jungle-themed backdrop. Simply add your unmentionables, plus any additional toys and tricks, and you are on your way to a night of pure passion!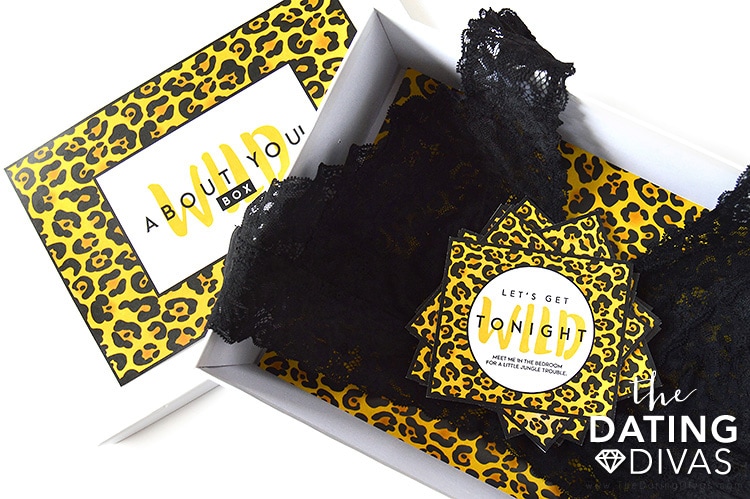 The Invite
Once the box has been built and the stage has been set, it's time to get Tarzan (or Jane!). Leave the Let's Get Wild! Tonight invite in a super sneaky spot (atop a pillow, perhaps?) and let the good times roll… or swing, because vines of course.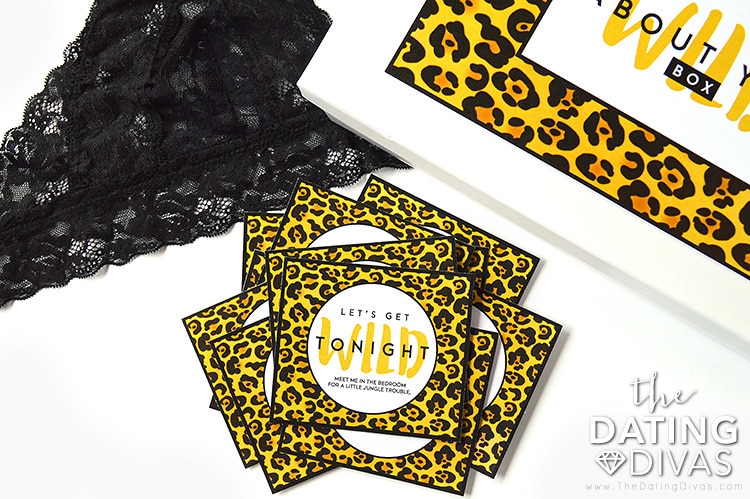 The Game
It gets HOT in the jungle but we're about to make things even HOTTER with our Wild About You! card game! Play is beyond easy, just shuffle the deck and take turns drawing a sexy task for the two of you to do. Consider choosing one card per night or go full on marathon-mode!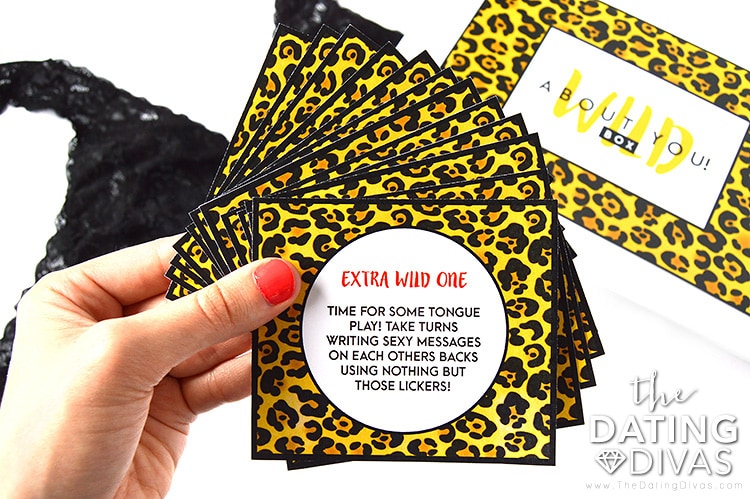 Be sure to watch out for those Extra Wild Ones! These cards are specifically designed to bring out your EXTRA-wild side and contain some of our sassiest ideas. Mix them throughout the deck to keep yourselves on your toes!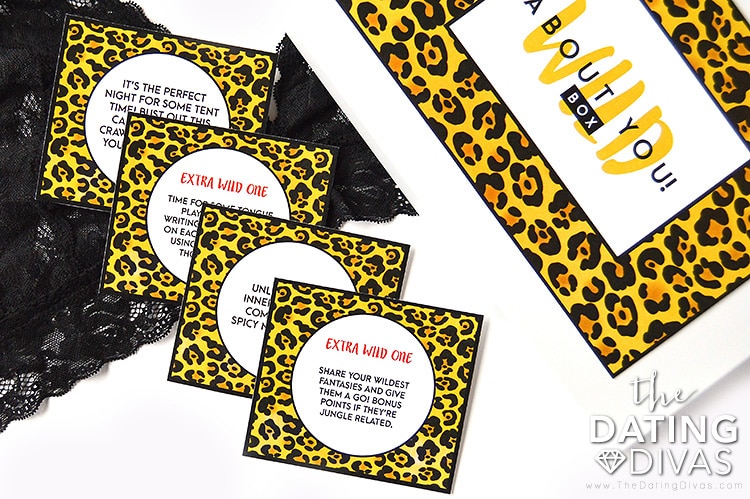 From a quick and easy bedroom game to doubling as a sexy storage item, our Wild About You! Box does it all!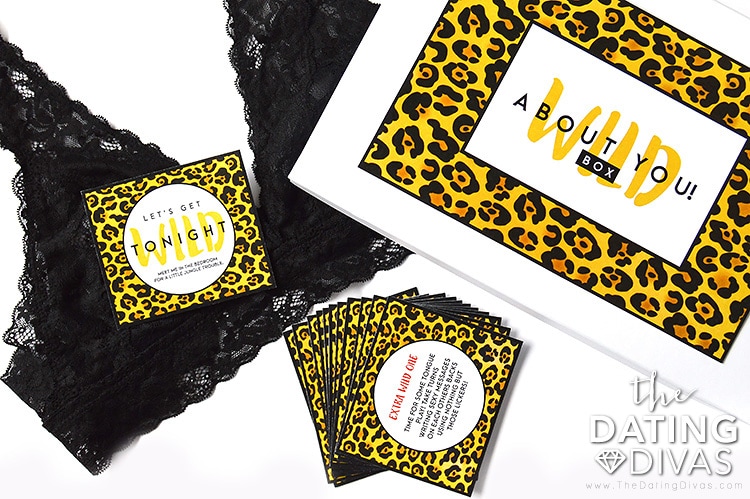 Give it a go tonight and remember: what happens in the jungle, stays in the jungle….

Wild About You! Box
Printables Designed by Joanna @ Cutify Creative Exclusively for The Dating Divas