A Halloween Service Idea! 
Fall is in the air and Halloween is right around the corner! When I think back on Halloween as a kid I, of course, remember Trick-or-Treating and eating mounds of candy! Now as an adult with a family of my own, one of the memories that I appreciate more is this service activity that my mom encouraged our family to do called You've Been Boo'ed. This simple service idea used the Halloween season to encourage a little service and to show some neighborly love! We have added our own little twist on the Halloween service idea and we're sharing it with you today!

Disclaimer: This post contains affiliate links. To learn more about 'em, click here.

You've Been Boo'ed is a quick and easy Halloween service idea that you can do as a whole family! The basic idea is to decorate several white balloons to look like ghosts and leave them in a neighbor's yard. Each balloon contains a sweet note and/or printable with words of encouragement, gratitude and love! It is really so simple to put together and with these fun printables created by the talented Melissa from Deux Bella Design – it just can't get any easier!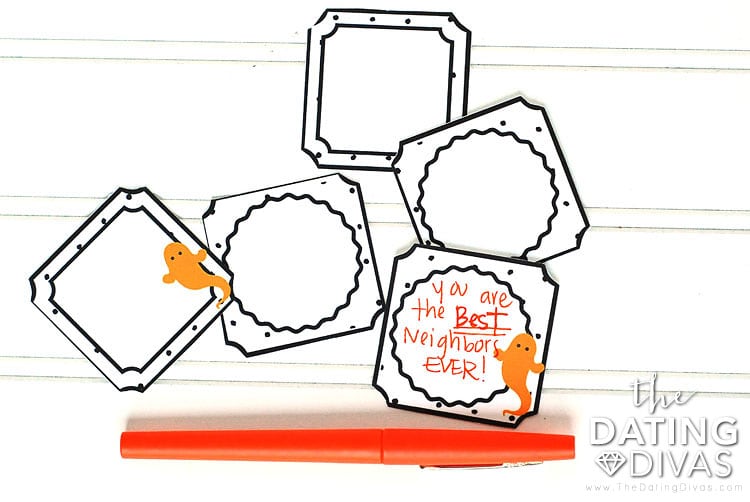 First, your family will want to select a neighbor who could use some love this Halloween season! This service is a secret service so your family could really think of anyone that could use a pick-me-up.
Your family can then use our printable notes to write happy notes to the lucky recipient and place them inside of several white balloons  (pssst… if you're like me and get light headed just thinking about blowing up more than one balloon grab this balloon pump to make this part a whole lot easier).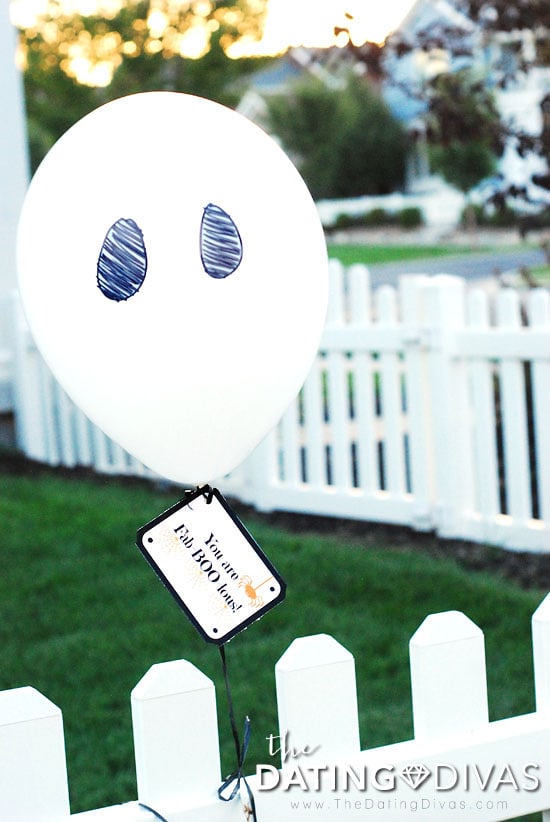 You can have fun drawing ghost eyes on the balloons with a black sharpie marker and then adding one of the printable notes to the string! We have notes including "You are Fab-BOO-lous!" and "We hope you have a BOO-tiful Halloween!"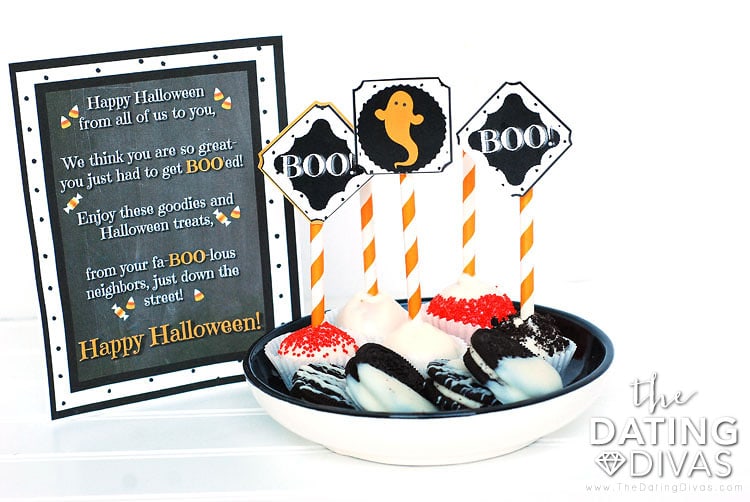 Finally, you will want to print off the clever poem that explains the service, and you can also add these fun treat toppers to a plate of goodies, too!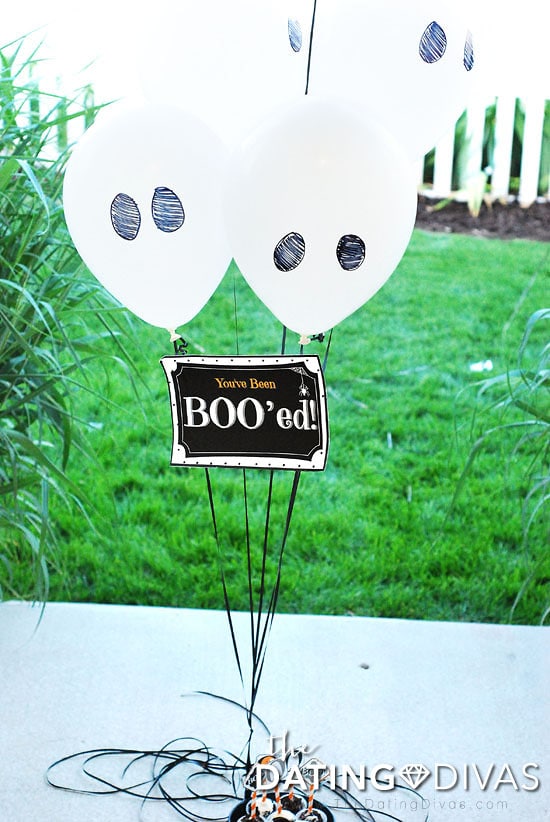 And now for the fun part! Being as sneaky as you can – you will deliver these goodies to your neighbor and try not to get caught! When they open their door – they should see a bouquet of ghost balloons with the sign "You've Been Boo'ed" along with the printable poem and some treats!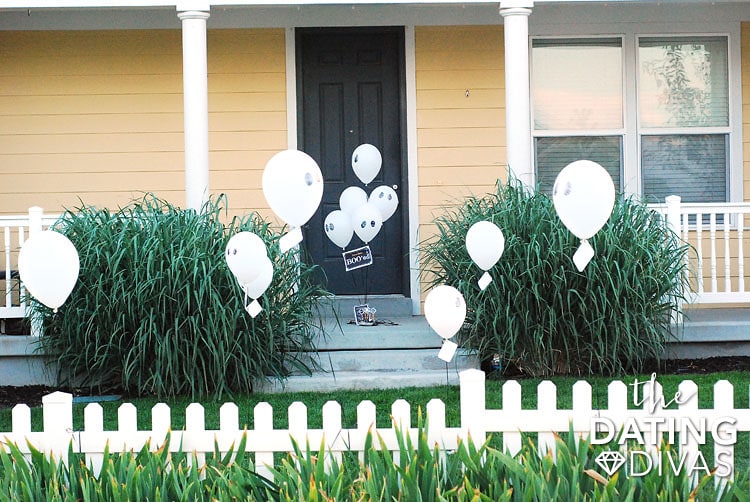 Even more fun – you can scatter white balloons throughout the whole yard! Can you just imagine their faces when they wake up to a yard full of ghosts? And more importantly – when they read the notes? It would make anyone's day better!
You've Been Boo'ed
Printables Designed by Melissa @ Deux Bella Design Exclusively for The Dating Divas