Christmas Breakfast Ideas for a Festive Christmas Morning
Aren't the sounds of Christmas morning so delightful? There's Christmas music playing in the background, giggles and laughter, surprise shouts of joy… in short, the sounds of happiness. So what could possibly make Christmas morning even more wonderful? We think the only thing that could rival the sounds of Christmas morning are the smells of Christmas morning! And we've rounded up 100 of the most delicious Christmas breakfast ideas to make your Christmas morning magical and memorable!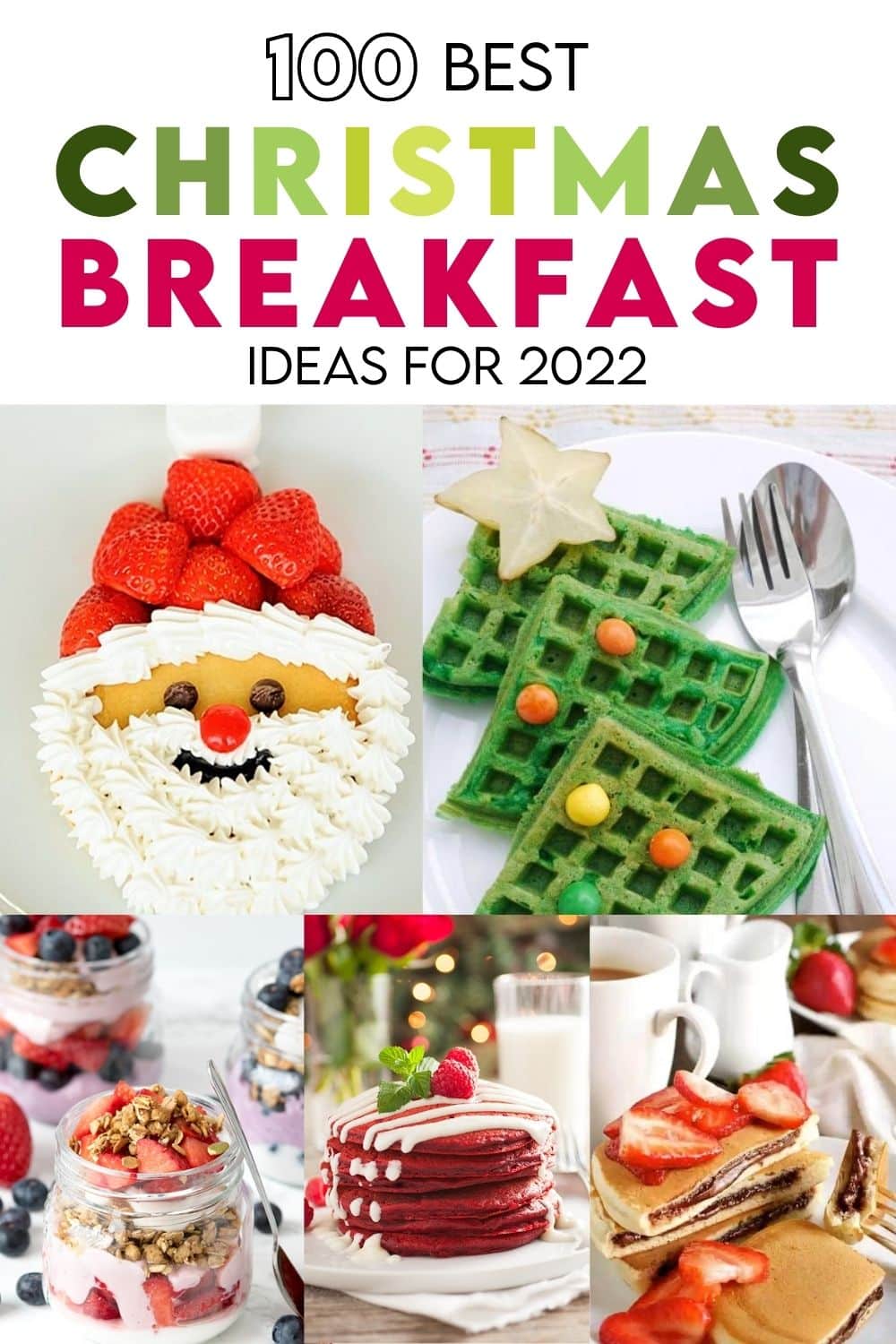 Disclaimer: This post contains affiliate links. To learn more about 'em, click here.
We've got ALL the yummy Christmas morning breakfast ideas for your family this year, including festive pancakes, french toast, and waffles. Not to mention, we have several ideas for make-ahead breakfast recipes and quick and easy meals so you can get back to your merry morning! Check it all out below!
Table of Contents
30 Christmas Breakfast Ideas: Pancakes
Pancakes are always a crowd favorite and so simple to make. You can make a ton of them without a lot of prep or ingredients. These recipes will help you take your pancakes to the next (merry) level!
1. Gingerbread Pancakes (Cooking Classy): These gingerbread pancakes are definitely Santa-approved!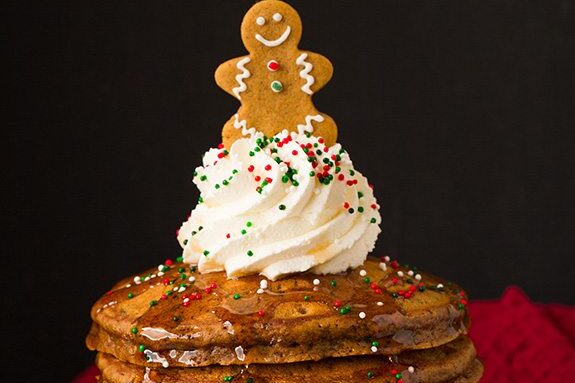 2. Hot Cocoa Pancakes (Simple Joy): Hot cocoa and pancakes? The perfect combo!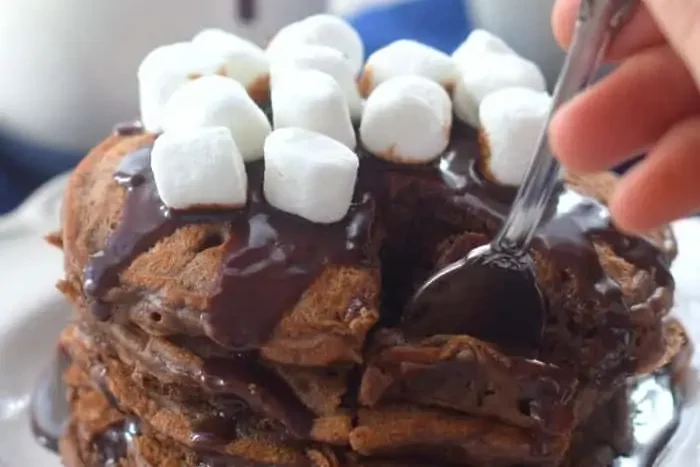 3. Red Velvet Pancakes (Cooking Classy): Who doesn't love red velvet? This is such a rich and delicious Christmas morning breakfast idea!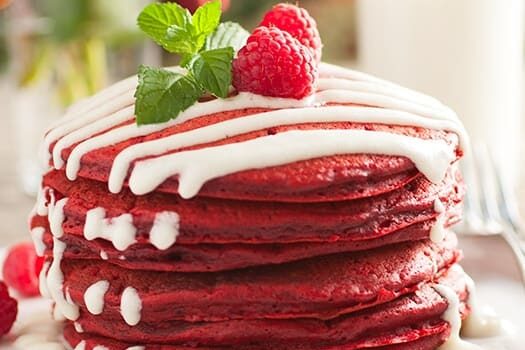 4. Pancake Dippers (Lady Behind the Curtain): Kids will love this fun twist on the classic pancake!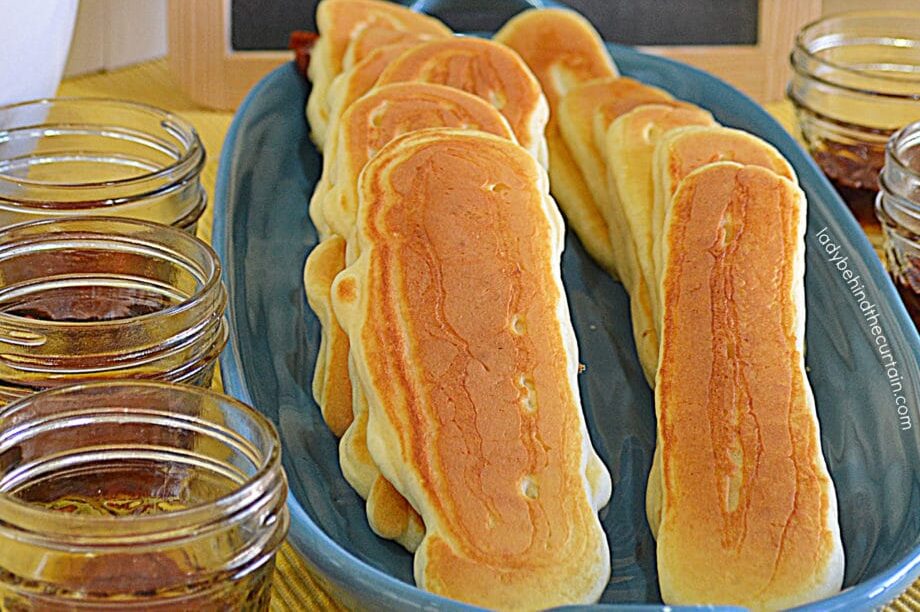 5. Nutella Stuffed Pancakes (Recipe Tin Eats): Mmm… Did someone say Nutella? This stuffed pancake looks divine!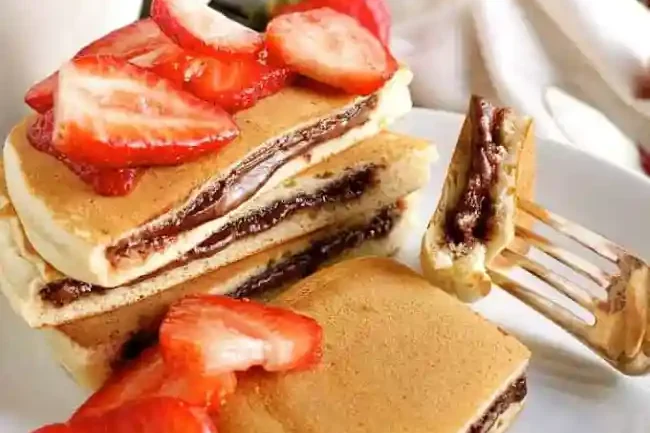 6. Classic Buttermilk Pancakes (Pop Sugar): A traditional buttermilk pancake will always be a staple!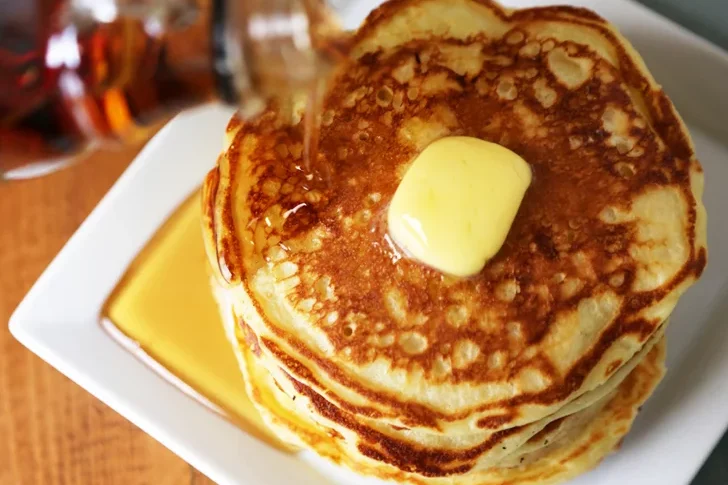 7. Churro Pancakes (Cooking on the Front Burner): Not only are these pancakes deliciously churro flavored, but they are also topped with a spicy chocolate sauce. Yum!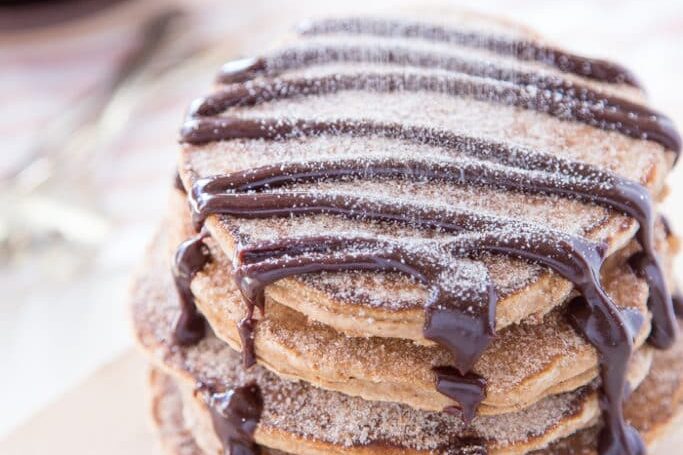 8. Apple Pie Pancakes (Averie Cooks): Apple pie pancakes totally count as a serving of fruit, right?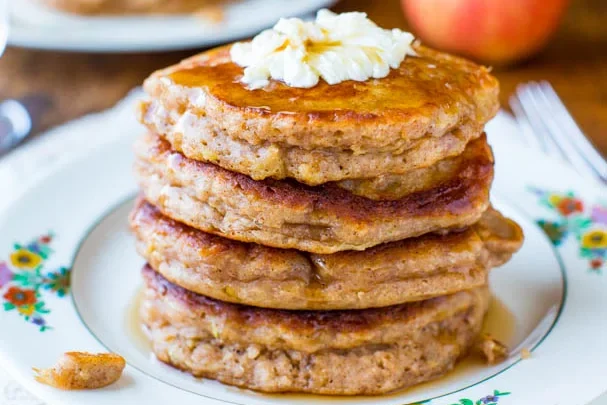 9. Banana Pancakes (Kitchen Treaty): Get another serving of fruit right here with these fluffy banana pancakes!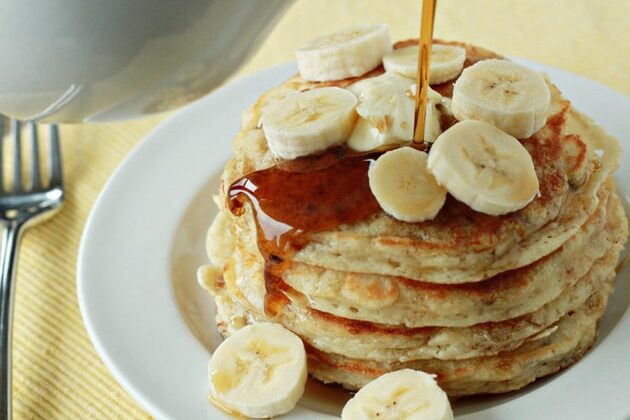 10. Brown Sugar Pancakes with Bacon Maple Butter (Grandbaby Cakes): Make your Christmas morning extra merry and bright with this combo of savory and sweet!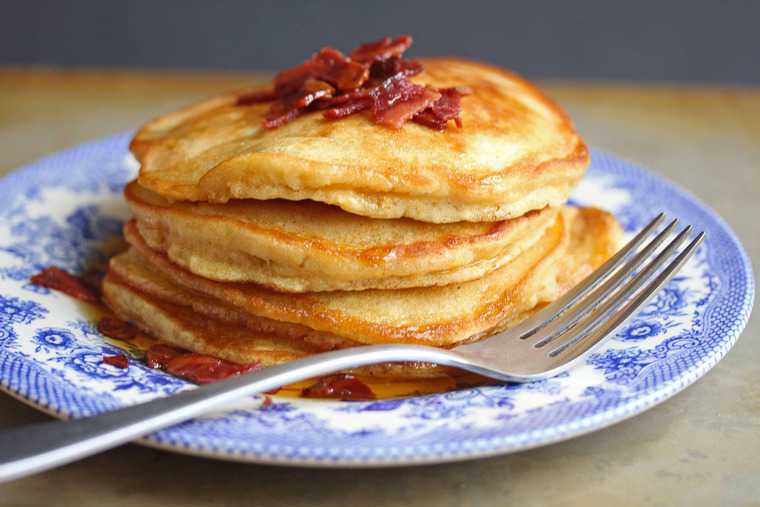 11. German Pancakes (Mel's Kitchen Cafe): Just the look of this homemade syrup is making us drool!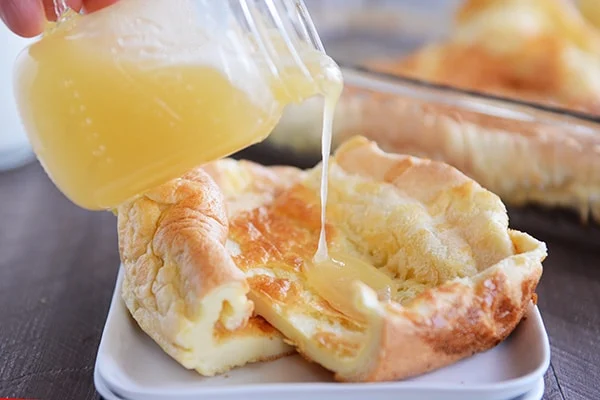 12. Sour Cream Pancakes (Her Cup of Joy): These thick sour cream pancakes are easy to make and require little effort for a lazy and delicious Christmas morning breakfast.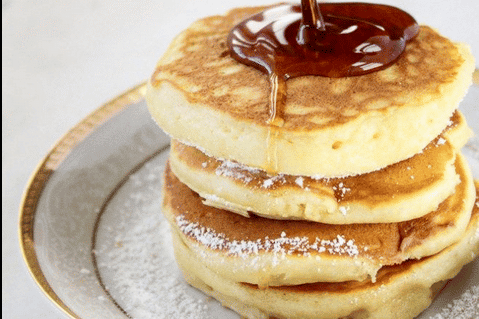 13. Overnight Soaked Whole Grain Pancakes (Don't Waste the Crumbs): Whole grain pancakes for the win!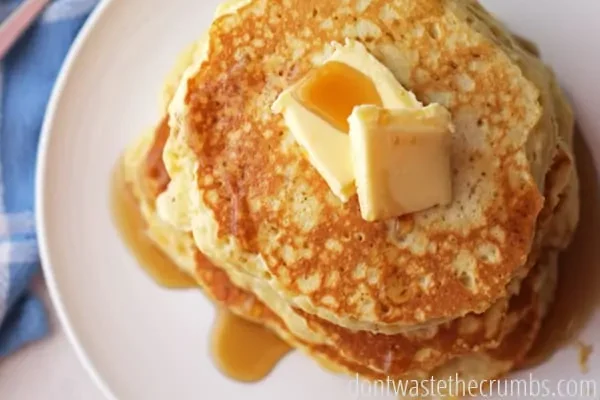 14. Reindeer Pancakes (Simple and Seasonal): This would be such a cute Christmas morning breakfast surprise!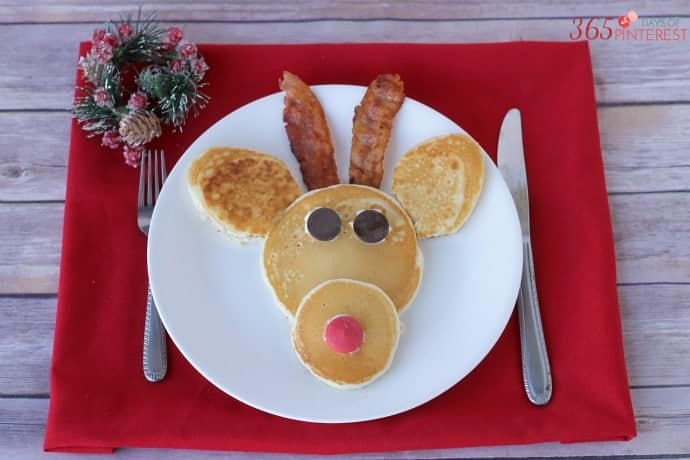 15. Santa Pancakes (Project Nursery): We are dying over these Santa pancakes! His beard is so cute and fluffy!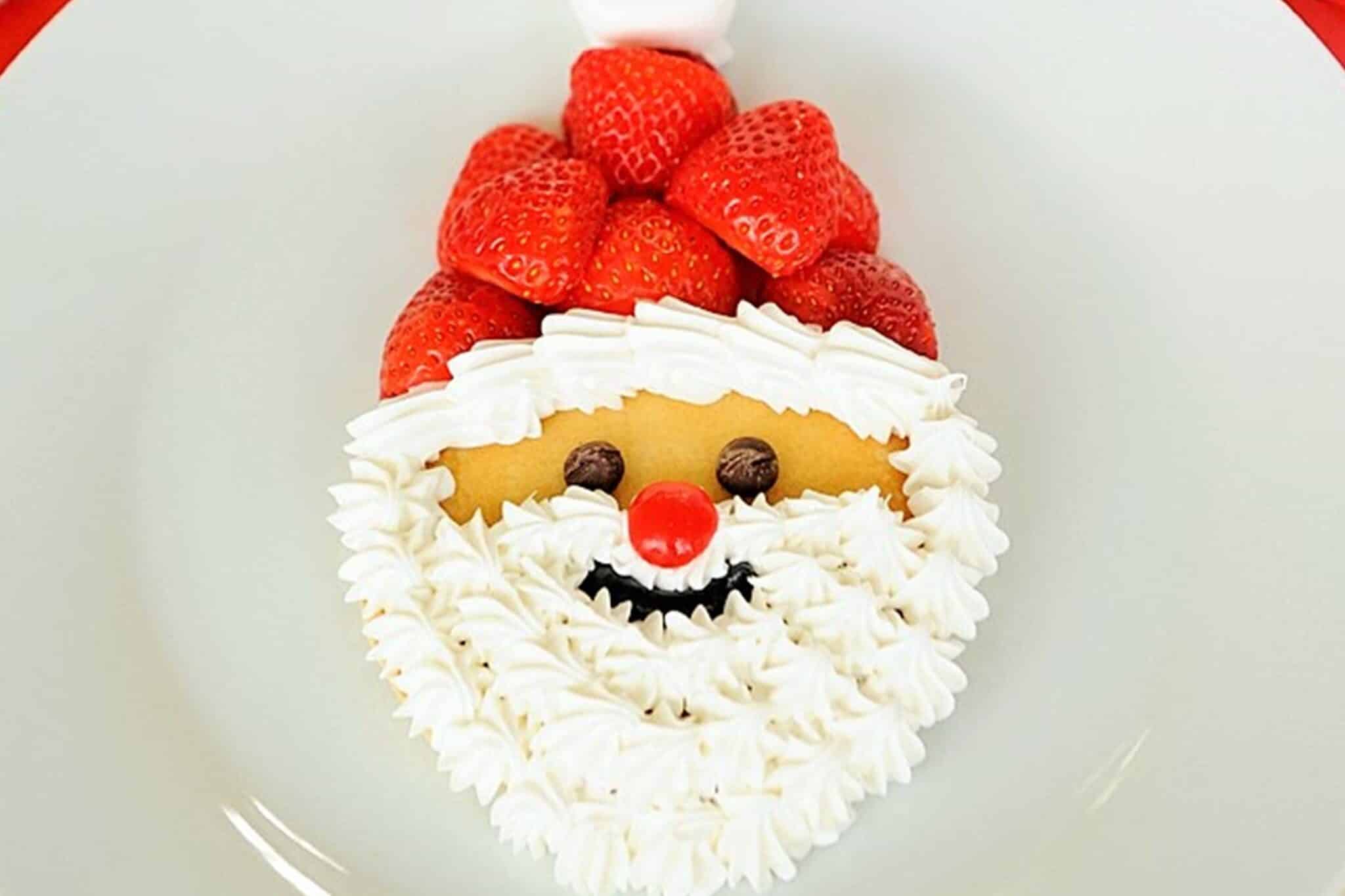 16. Christmas Tree Pancakes (Betty Crocker): Talk about the most festive Christmas breakfast ever! It even has a star on top!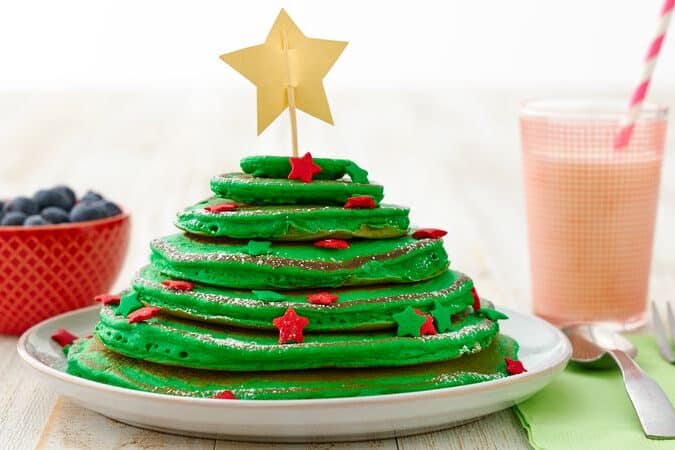 17. Snowflake Pancakes (Amazon): This snowflake pan is a simple way to make a creative holiday pancake.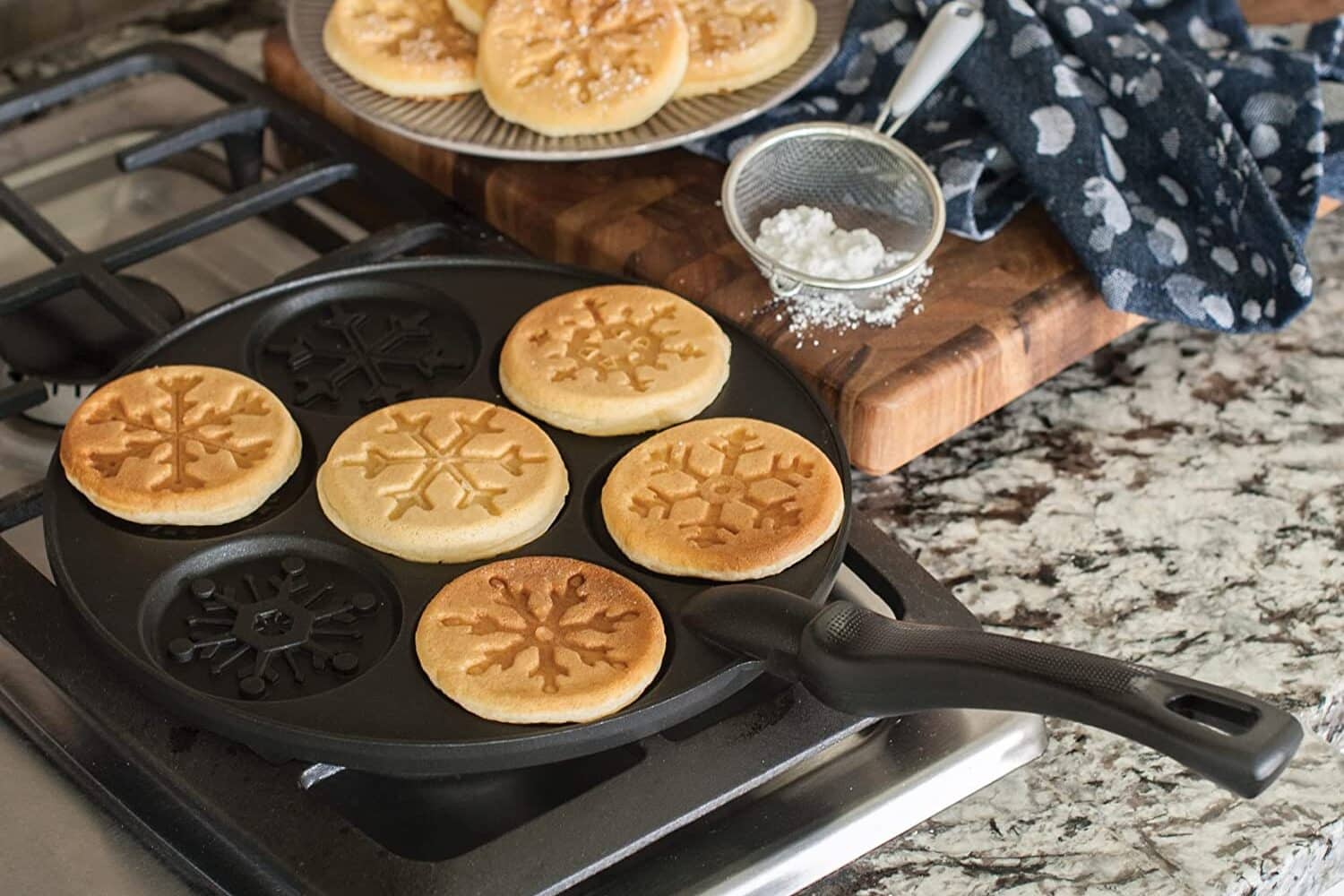 18. Aebleskivers (The Baker Upstairs): Aebleskivers are a traditional Danish pancake made in this specially shaped pan.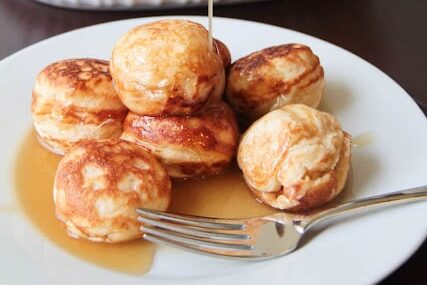 19. Snowman Pancakes (Van's Foods): Frosty the Snowman has never looked so scrumptious!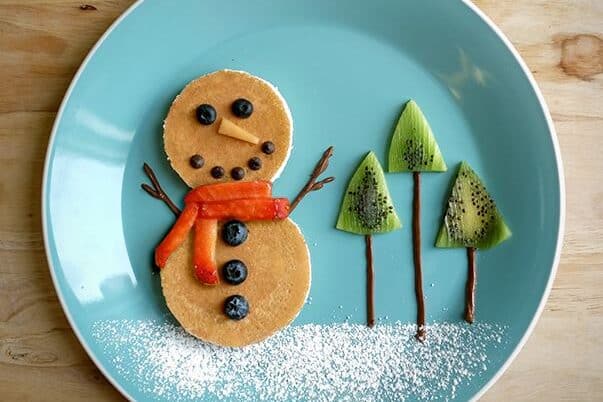 20. Scottish Pancakes (Diethood): Sweet, fluffy, delicious pancakes served with honey and berries.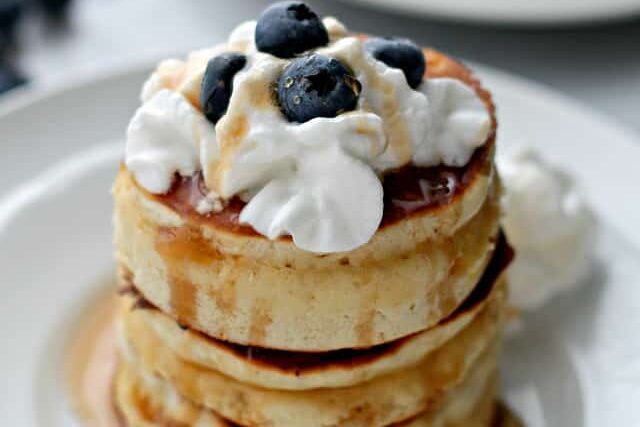 21. Oatmeal Chocolate Chip Pancakes (The Healthy Maven): Oatmeal (yum), chocolate chips (yum), and pancakes (yum)! This Christmas breakfast idea is a win, win, win!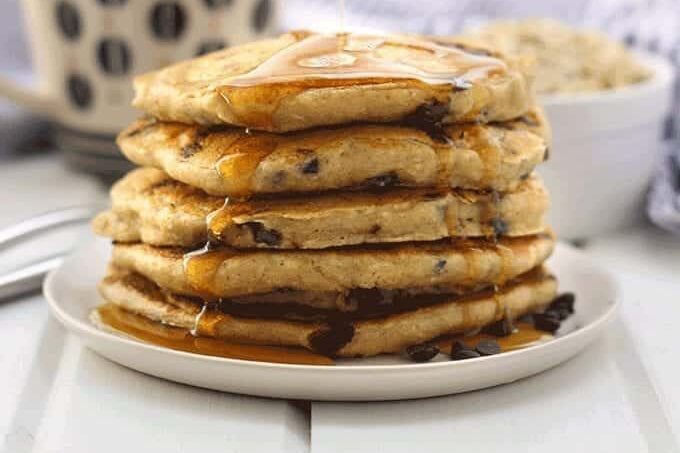 22. Ricotta Pancakes (Let the Baking Begin): These pancakes are crispy on the outside and creamy on the inside… you will not be able to stop at just one!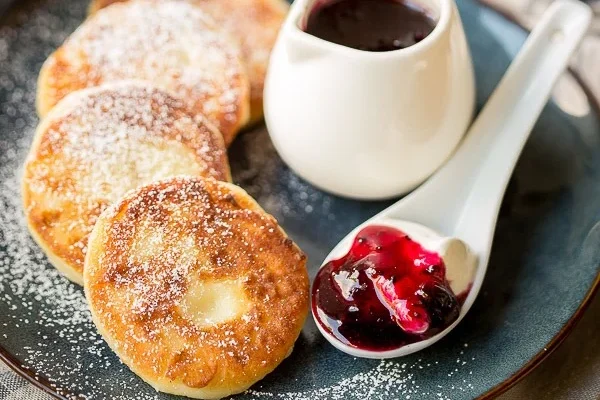 23. Coconut Pancakes (She Wears Many Hats): These tropical coconut pancakes will have you crooning "Mele Kalikimaka" "all morning long!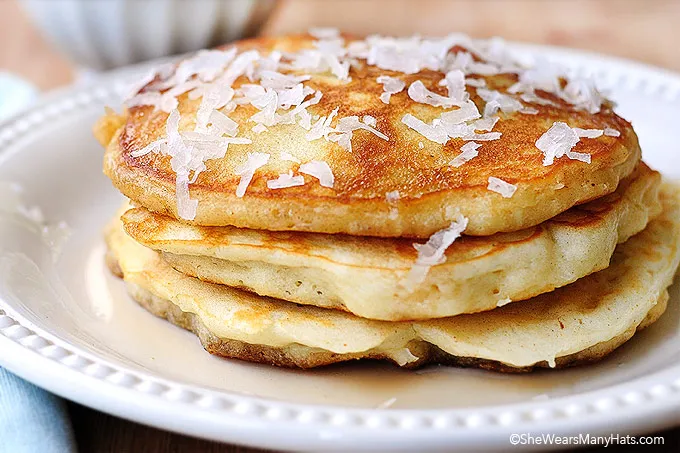 24. Minion Pancakes (Heather Hollandaise): Your kids will adore these little Minion pancakes. Grab some festive holiday sandwich cutters to make your own cute breakfast idea!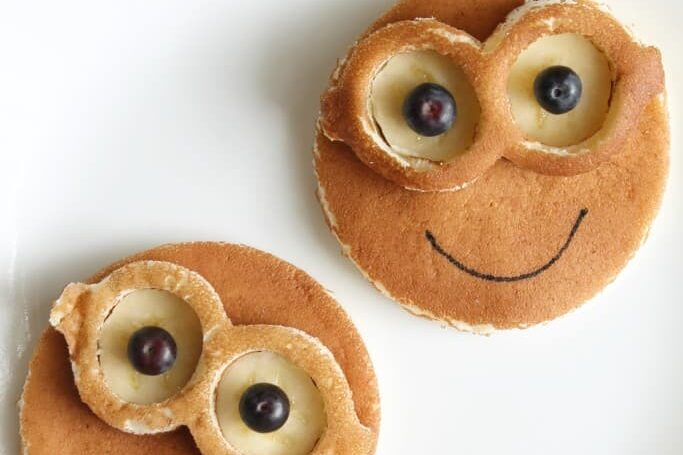 25. Mini Pancakes (Corina Nielson): No standing over a hot stove to tend these mini pancakes! Just grab a mini muffin pan, and pop these cuties in the oven for 15 minutes.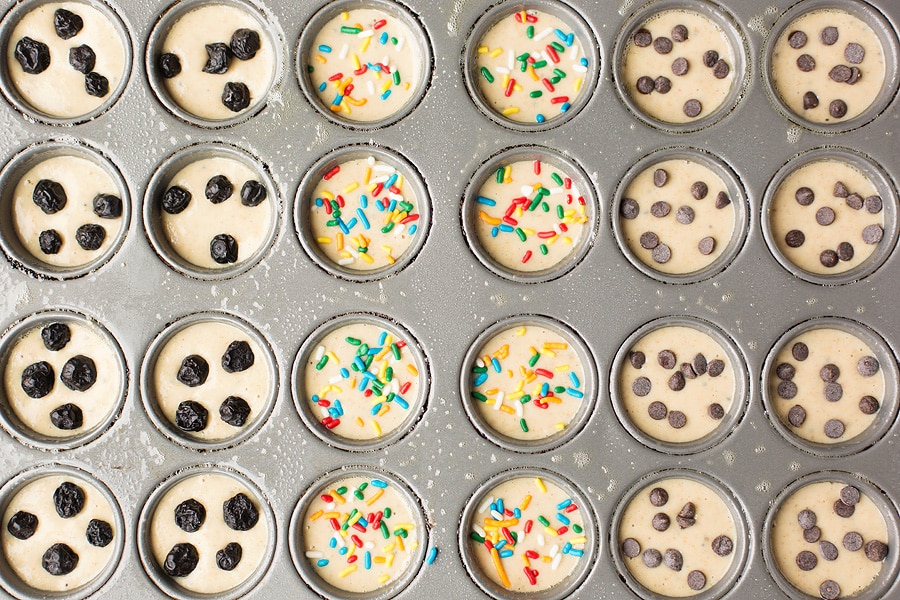 26. Chunky Monkey Greek Yogurt Pancakes (Running with Spoons): These Chunky Monkey pancakes are light, fluffy, and just loaded with bananas, chocolate, and nuts. Delish!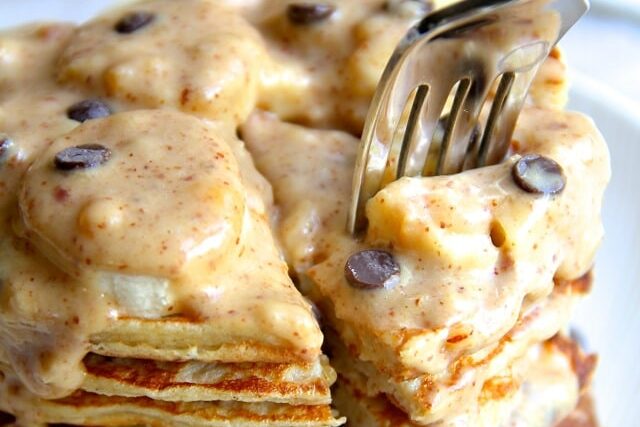 27. Nutella Stuffed Pancake Poppers (Pepper Bowls): Try this recipe in an Aebleskivers pan. No long list of ingredients is required!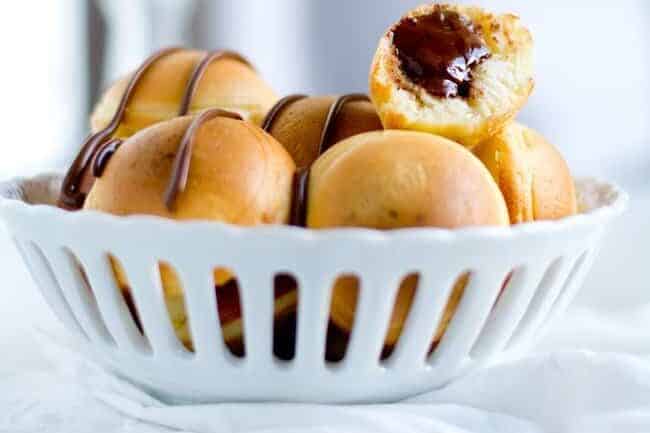 28. Mini Pancake Donuts (It's Always Autumn): These taste just like a soft pancake but in the shape of a donut.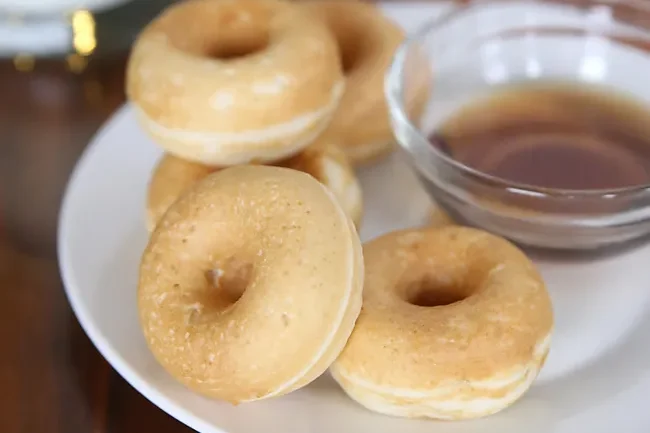 29. Olaf Pancakes (Kitchen Fun With My 3 Sons): Olaf will make your kid's hearts just melt on Christmas morning!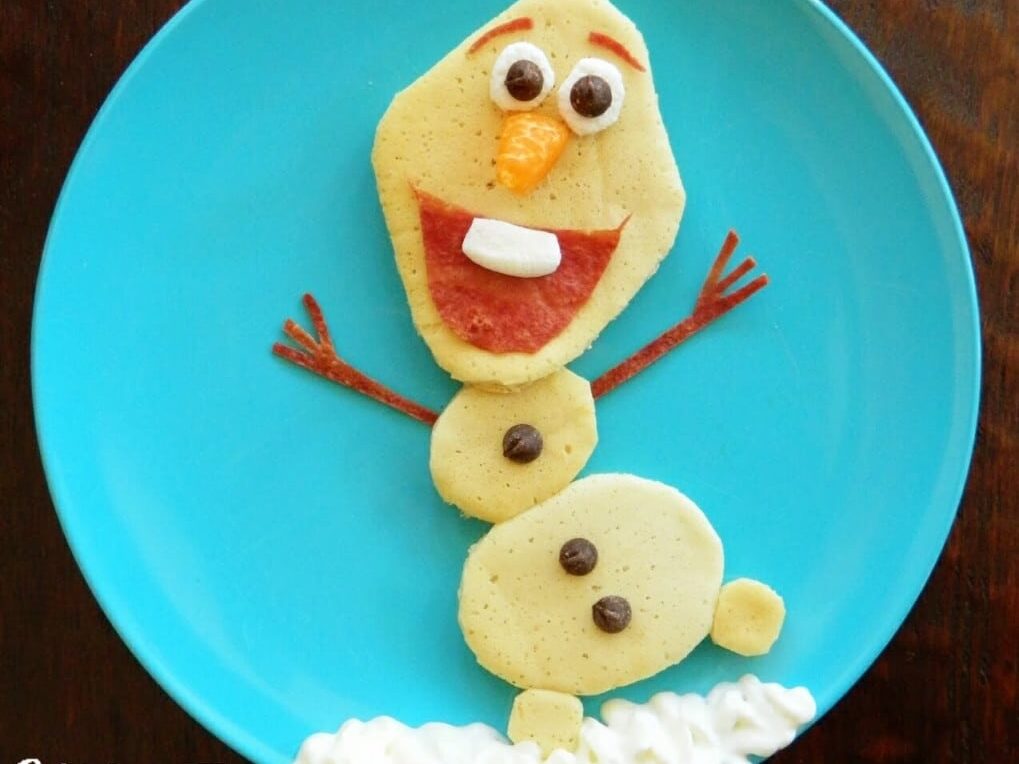 30. Peppermint Chocolate Chip Pancakes (The Idea Room): We LOVE Peppermint, and it just seems to go hand in hand with Christmas!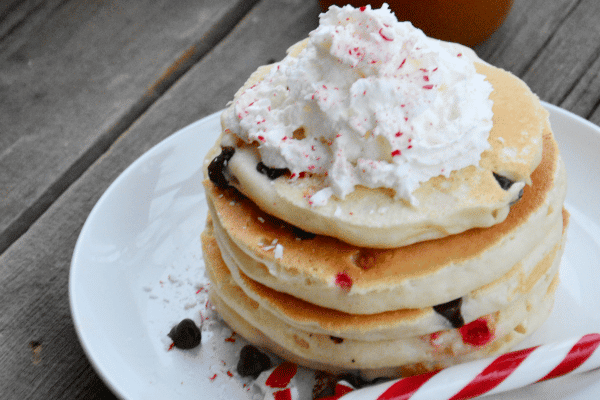 15 Make-Ahead Christmas Morning Breakfast Ideas
We get it. Who wants to cook breakfast after a wild morning of opening presents? Make-ahead Christmas morning breakfast ideas to the rescue! Prep these the day before so you can enjoy a relaxing Christmas morning.
31. Bagel Bombs (Host the Toast): Prep these cheesy stuffed bagels ahead of time and have them ready to eat in just minutes for an easy Christmas morning!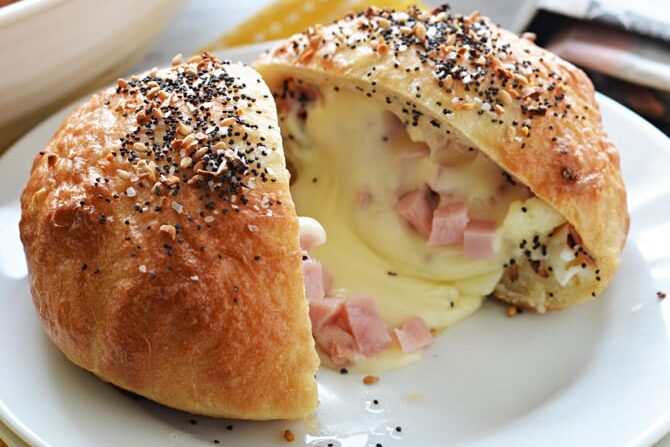 32. Overnight French Toast Bake (Cakes Cottage): Have Christmas morning breakfast ready and waiting for your family!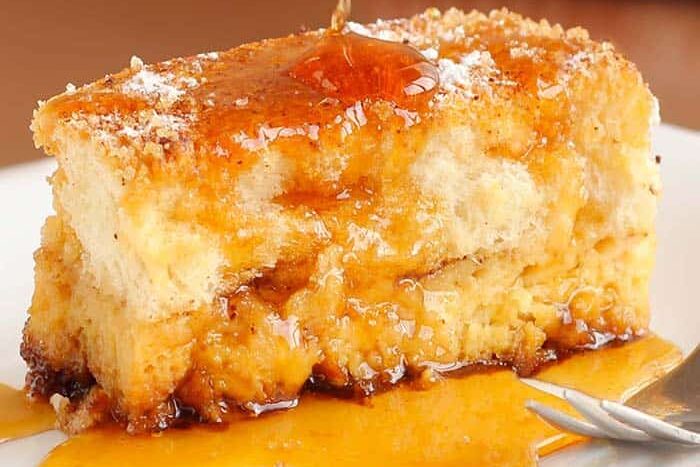 33. Baked Denver Omelet (Cooking Classy): Do all of the chopping the night before, and these will come together really quickly on Christmas morning. These vegetable choppers make slicing and dicing a breeze!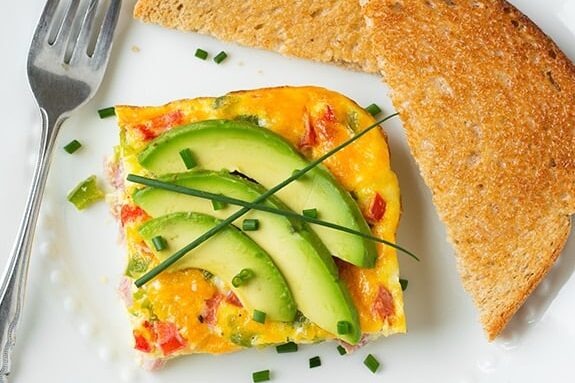 34. Breakfast Sandwiches (The Suburban Soapbox): Easy make-ahead freezer breakfast sandwiches that are ready when you are.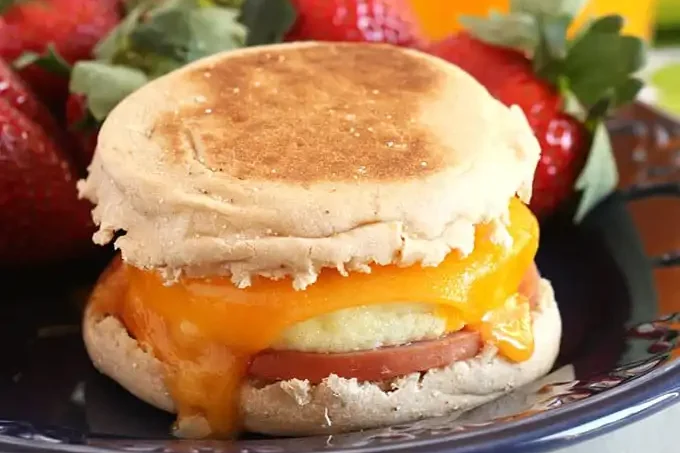 35. Overnight Cinnamon Rolls (Natasha's Kitchen): Cinnamon rolls you can prep the night before? Perfect!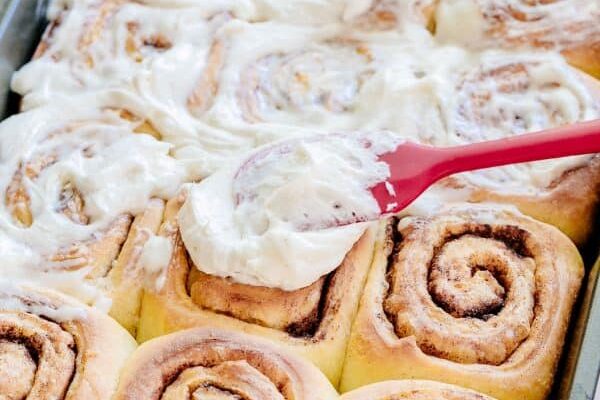 36. Make-Ahead Strawberry Yogurt Parfaits (Dashing Dish): So simple, so pretty, and oh-so-yummy!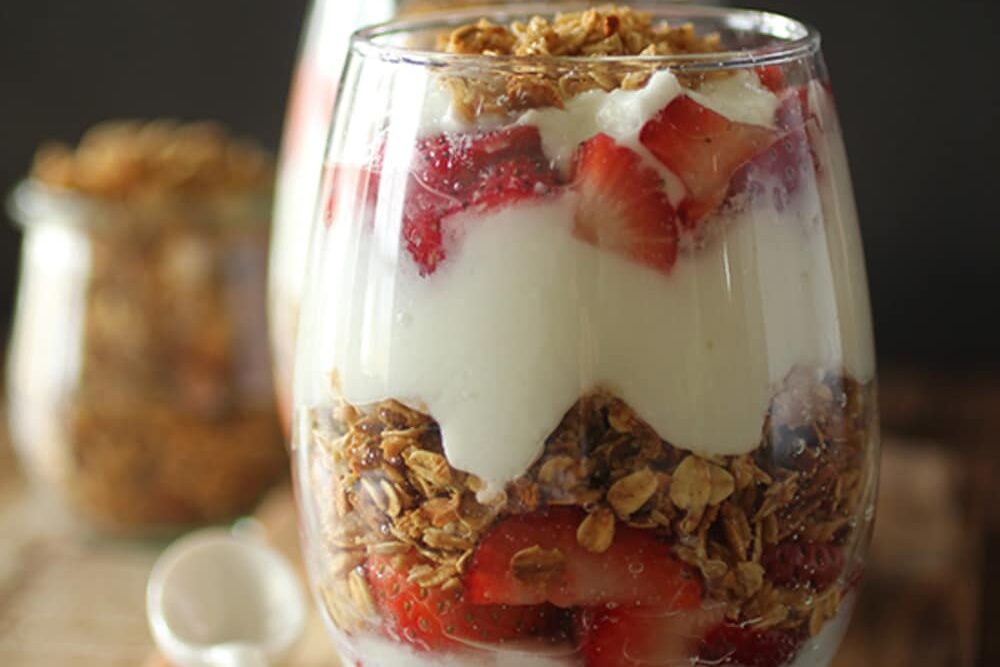 37. Easy, Cheesy Breakfast Casserole (Gimme Some Oven): This classic recipe is guaranteed to start your day off with a smile.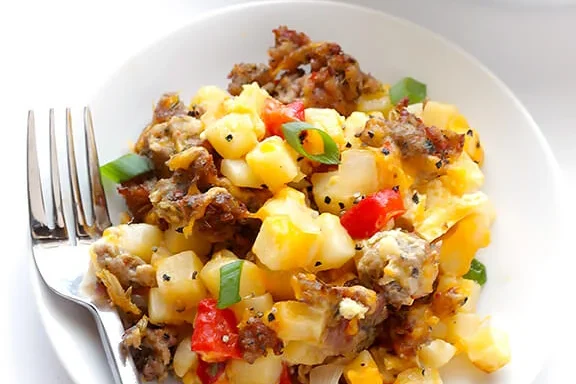 38. Cheesy Tater Tot Breakfast Casserole (Chew Out Loud): Mmm… tater tots! Make this cheesy casserole the night before for a stress-free Christmas morning.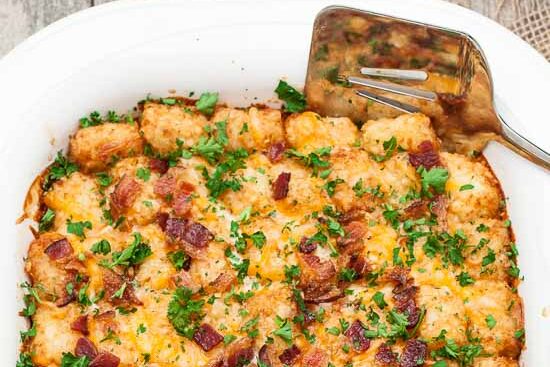 39. Baked Oatmeal Bars (The 36th Avenue): Do easy Christmas breakfast ideas even get any better than these?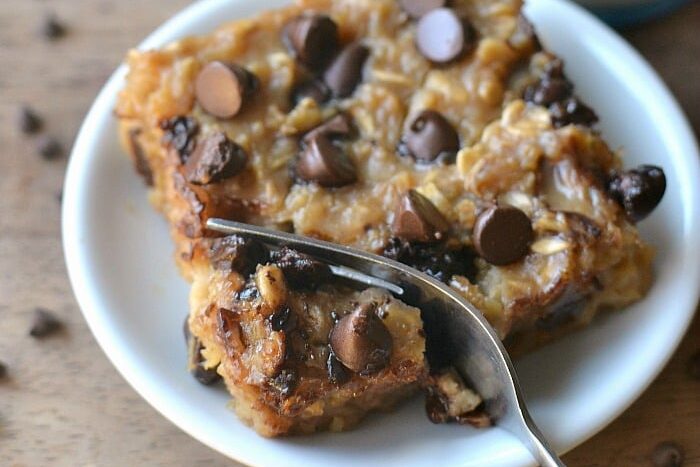 40. Creme Brulee French Toast (The Culinary Compass): You need this recipe in your life. Right now!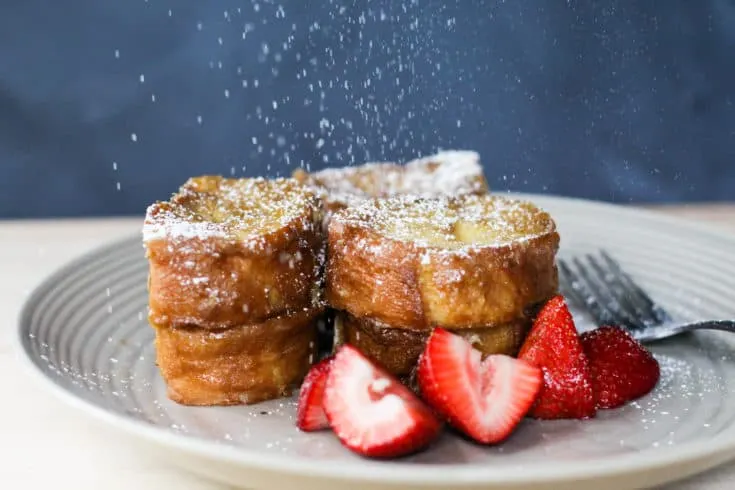 41. Baked Banana Oatmeal Cups (The Merchant Baker): These little beauties will appeal to everyone!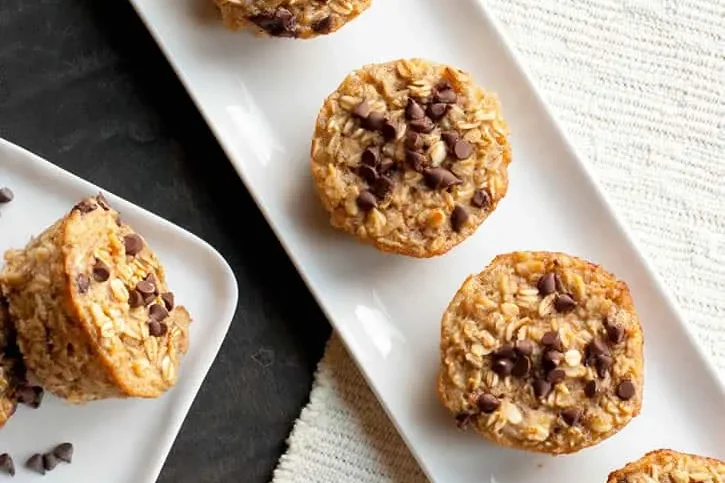 42. Apple Cinnamon Baked Oatmeal (The Whole Serving): Apples, cinnamon, and brown sugar… it's almost like eating dessert for breakfast!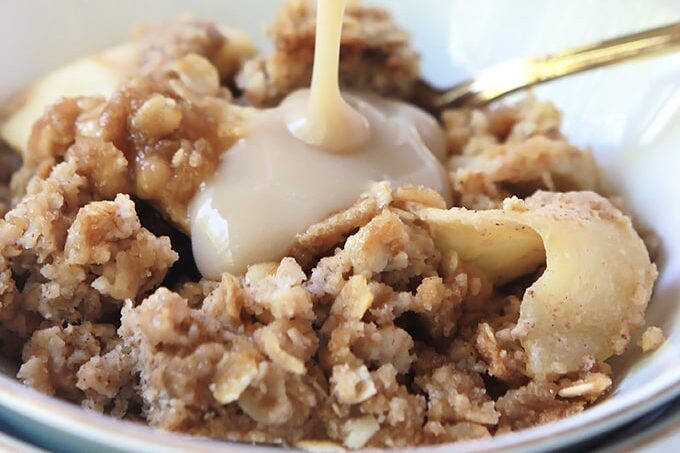 43. Crockpot Overnight Breakfast Casserole (The Gracious Wife): Breakfast will be ready and waiting for you! This recipe is made simply in aslow cooker.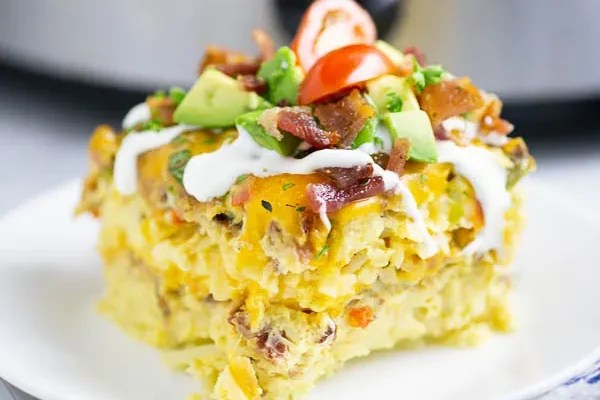 44. Make-Ahead Breakfast Bowls (Iowa Girl Eats): Full of filling and hearty ingredients, these breakfast bowls are perfect for making the night before Christmas.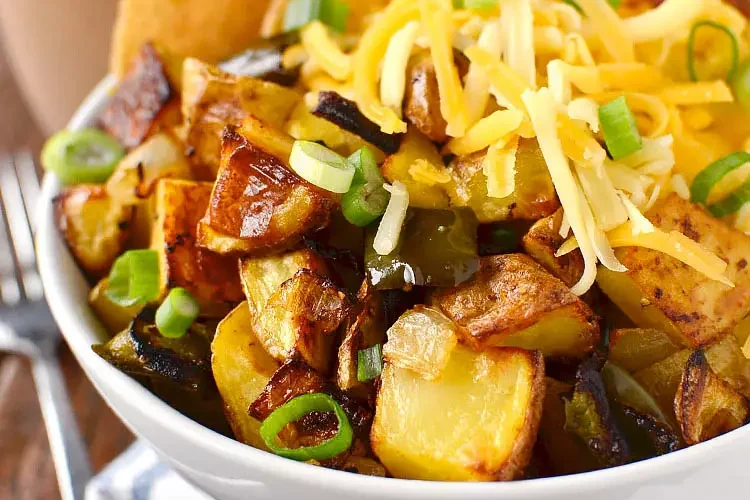 45. Biscuits and Gravy Overnight Breakfast Casserole (Julie's Eats & Treats): Aren't biscuits and gravy known as the ultimate breakfast comfort food? Prep this comforting meal the night before and enjoy it on Christmas morning.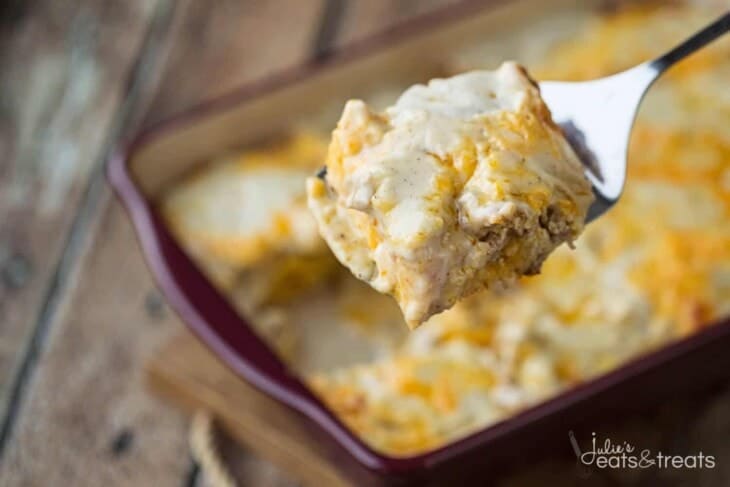 20 Christmas Breakfast Ideas: French Toast
We've rounded up so many different varieties of french toast for you to try, you just might have to work your way through the list starting now! No need to wait until Christmas morning! For us? Challenge accepted.
46. French Toast Pockets (BuzzFeed Tasty): There can be pockets in french toast? How did we not know this?!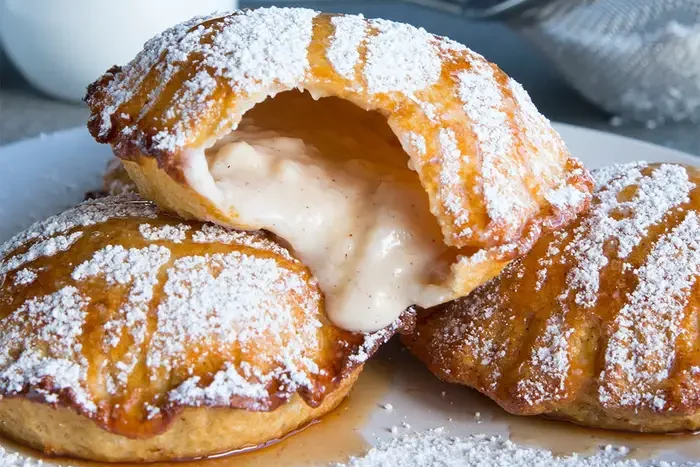 47. French Toast Sausage Roll-Ups (Tastes Better From Scratch): Kids and grownups alike will love these roll-ups!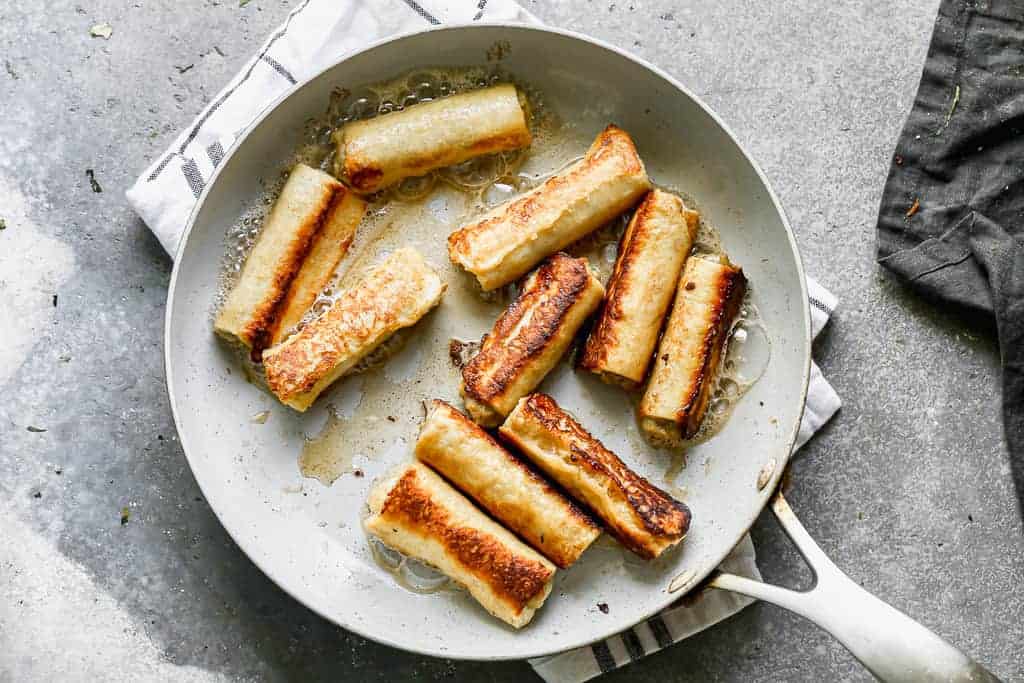 48. French Toast Sticks (Recipe Tin Eats): Eating with your fingers just means fewer dishes to wash on Christmas morning, right?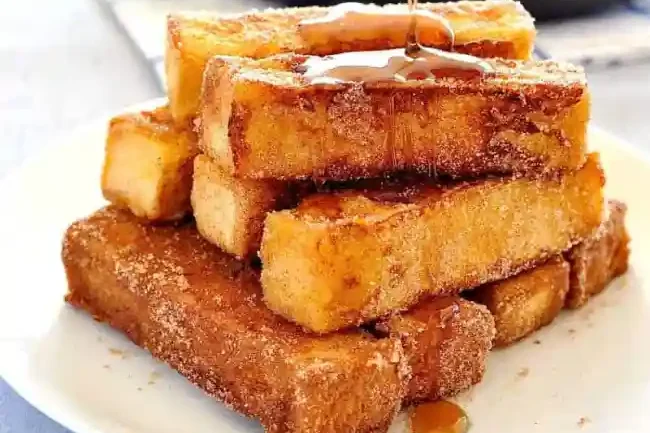 49. French Toast Bake (Lil' Luna): This Christmas morning breakfast is so easy to make and beyond delicious!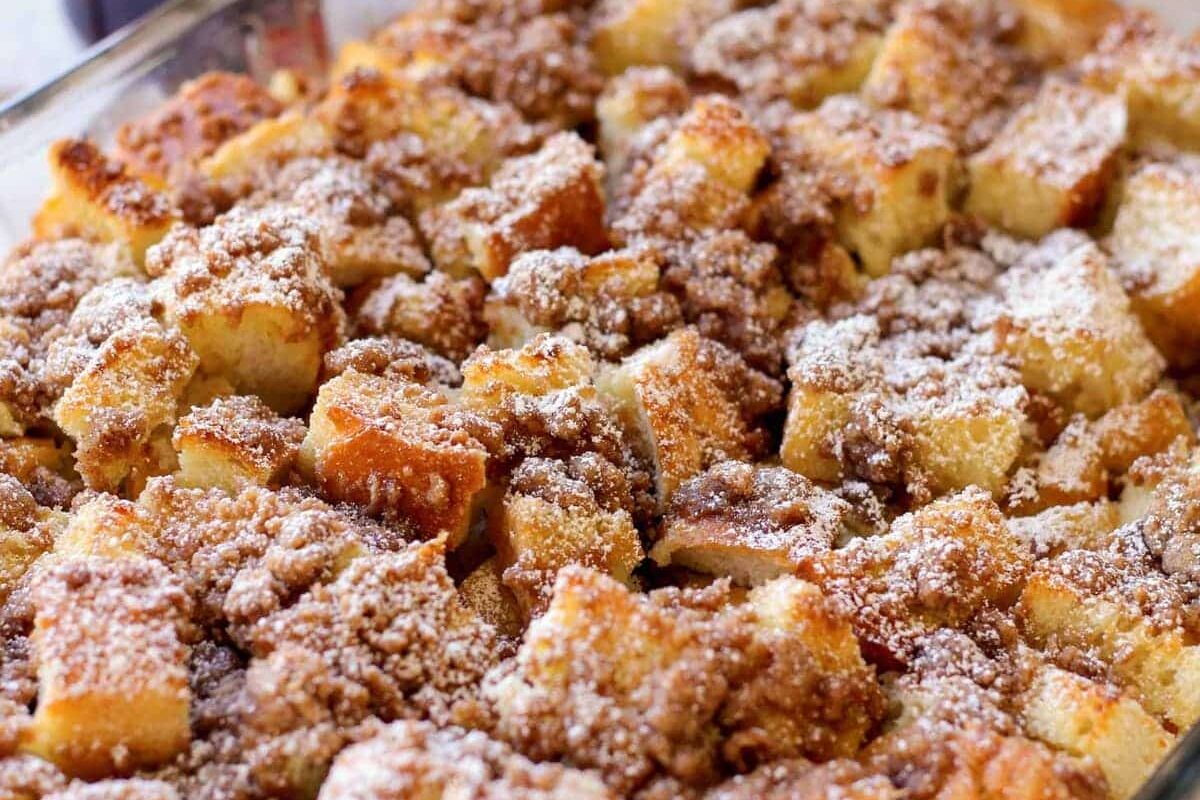 50. Pecan French Toast (Simply Orange): Just look at all those toppings! Yum!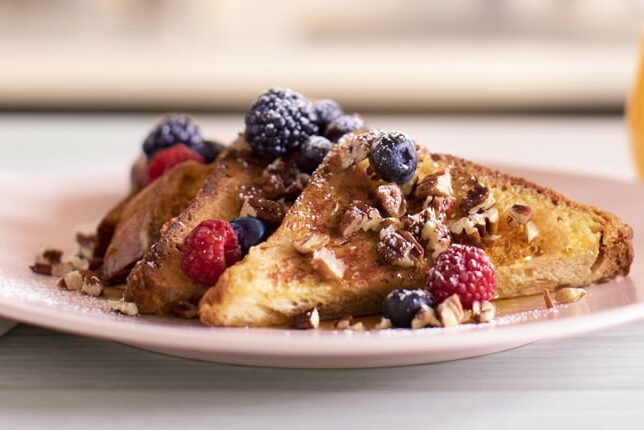 51. Churro French Toast (Damn Delicious): Yes, we all need a little more churro in our lives. It's just a fact.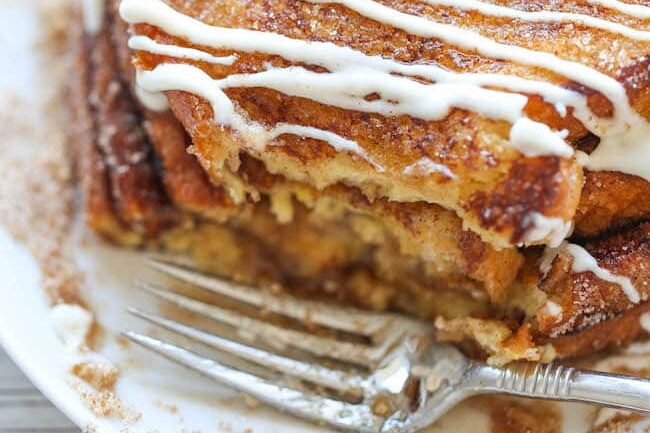 52. Chocolate Peanut Butter Banana Stuffed French Toast (Averie Cooks): Chocolate, peanut butter, and bananas stuffed into french toast? We don't know if you could ask for anything more!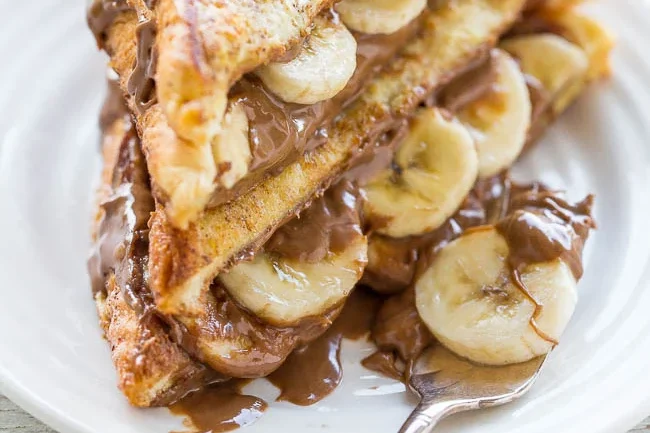 53. Red Velvet French Toast (Cafe Delites): It's too gorgeous to eat. Kidding! You should totally eat it!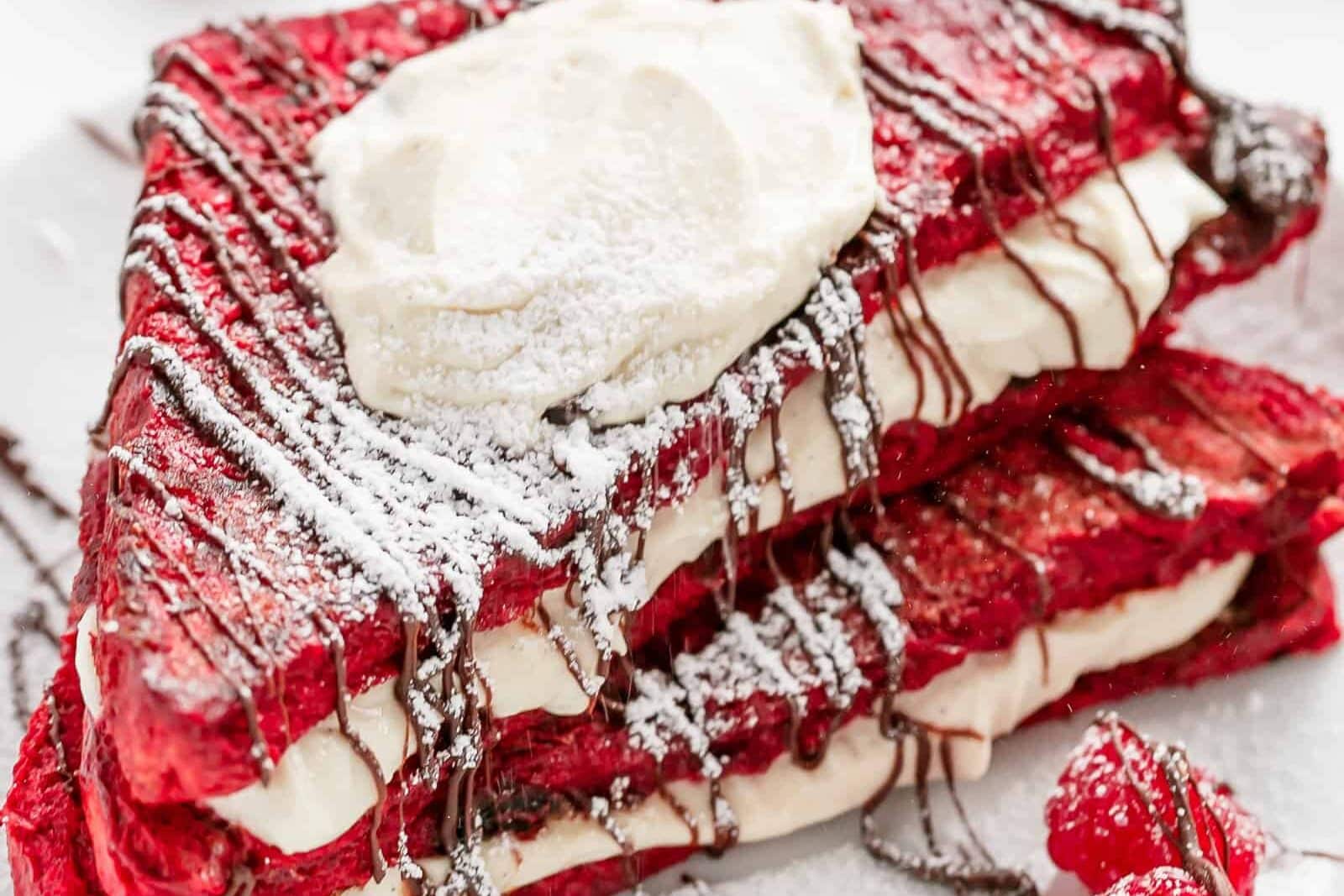 54. Crunchy French Toast (Tastes Better From Scratch): This is such a simple recipe, but don't let that fool you! It's not only easy to make but incredibly delectable!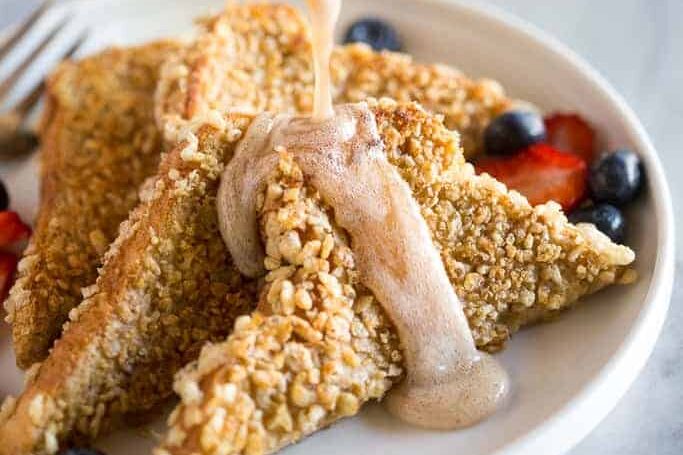 55. Coconut Crusted Stuffed French Toast (Will Cook for Smiles): Calling all coconut fans! This one is for you!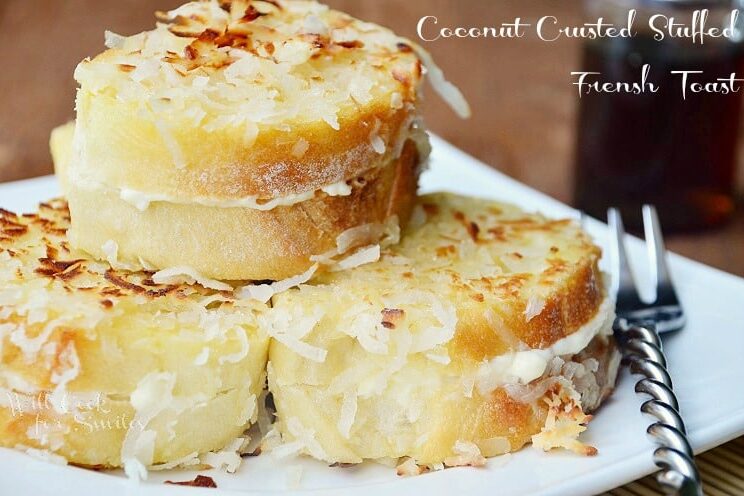 56. Eggnog French Toast (Cooking Classy): This french toast recipe proves that eggnog is not just for drinking.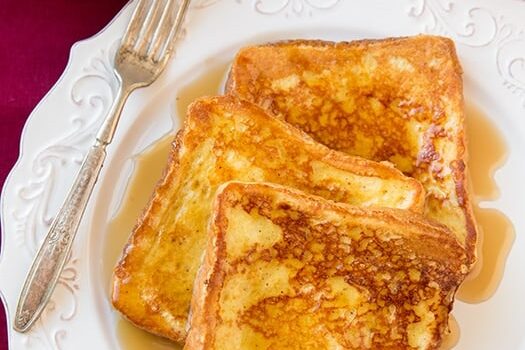 57. Very Vanilla French Toast (Taste of Home): We can all use a killer breakfast recipe, and this is one of them.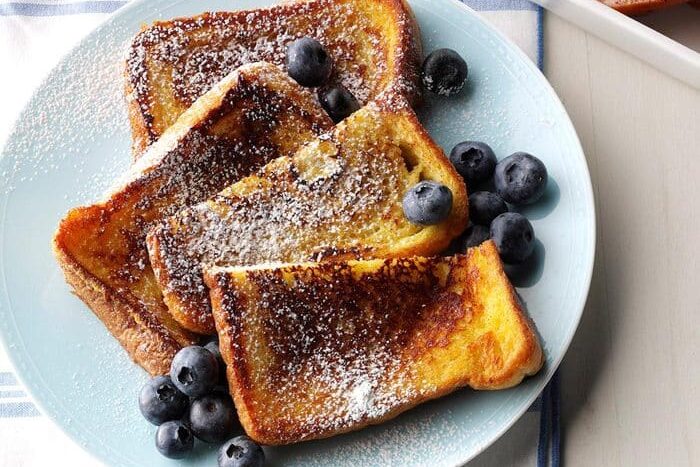 58. Brioche French Toast (Picky Palate): Light and buttery sweet bread pairs perfectly with the creamy, custard-like egg coating in this copycat Disneyland recipe.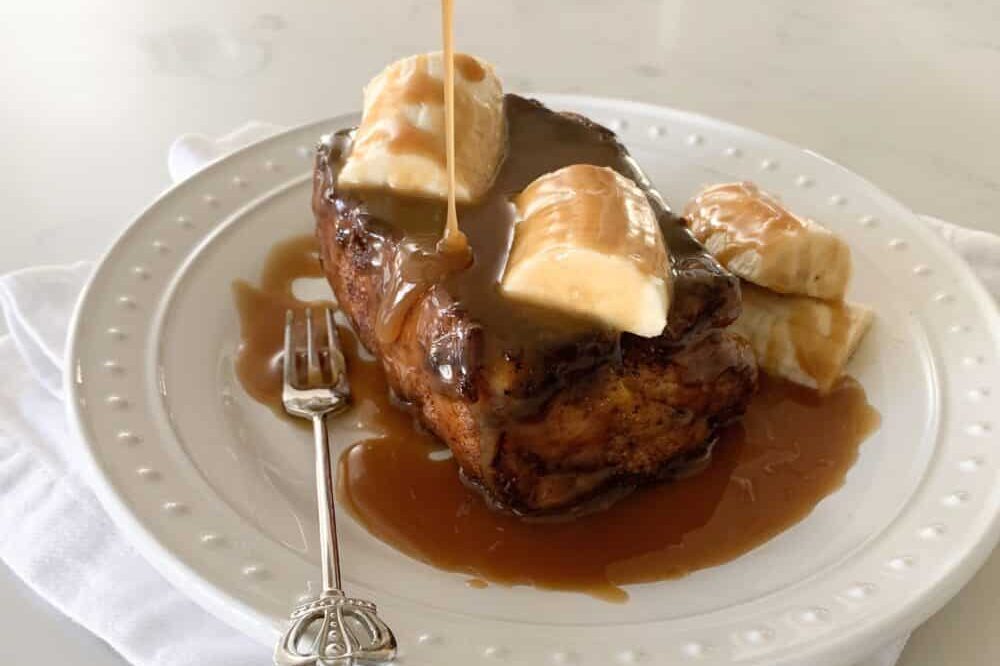 59. Hot Chocolate French Toast (Half-Baked Harvest): Breakfast or dessert recipe? We honestly don't know or care… we just want to try it!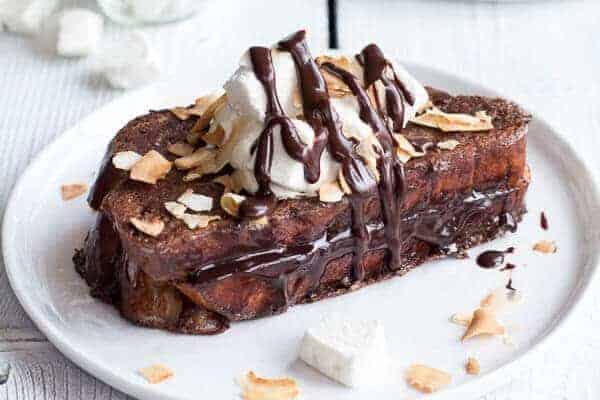 60. French Toast Roll-Ups (The Girl Who Ate Everything): This recipe is impressive any day of the week but especially for Christmas morning breakfast!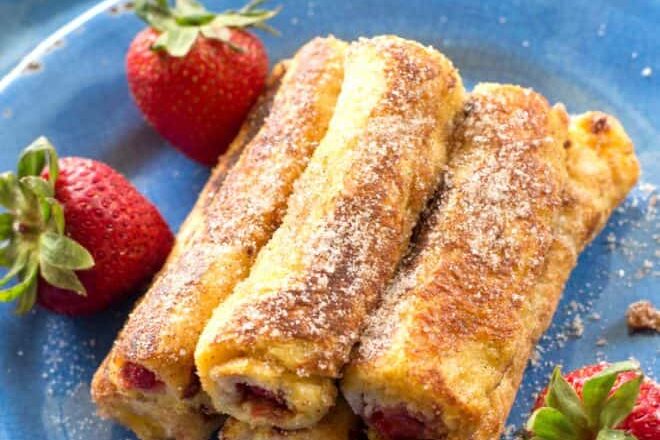 61. Baked French Toast Muffins (Two Peas & Their Pod): These are so cute, we just want to gobble them right up!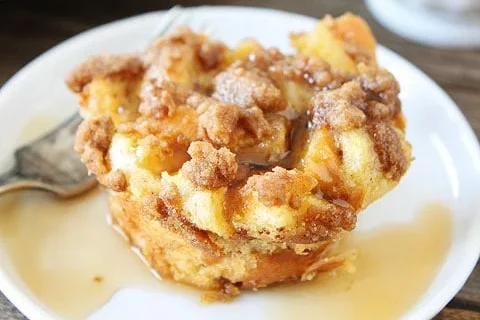 62. Classic French Toast (Food With Feeling): We can't take a list of french toast without including this classic recipe.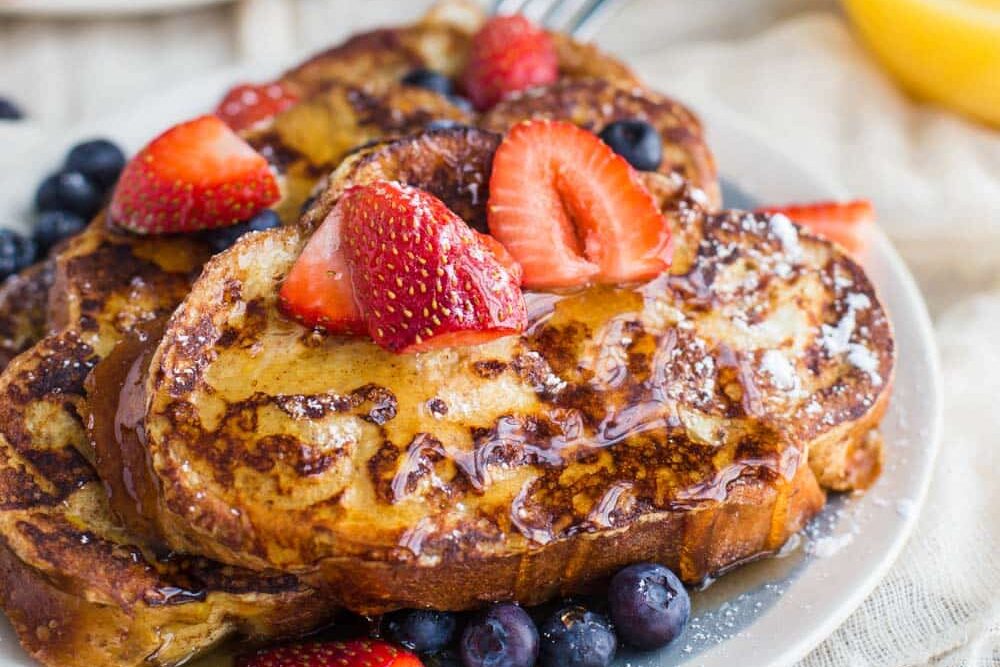 63. Croissant French Toast (Culinary Hill): Croissant French Toast is the ultimate way to get your french toast fix.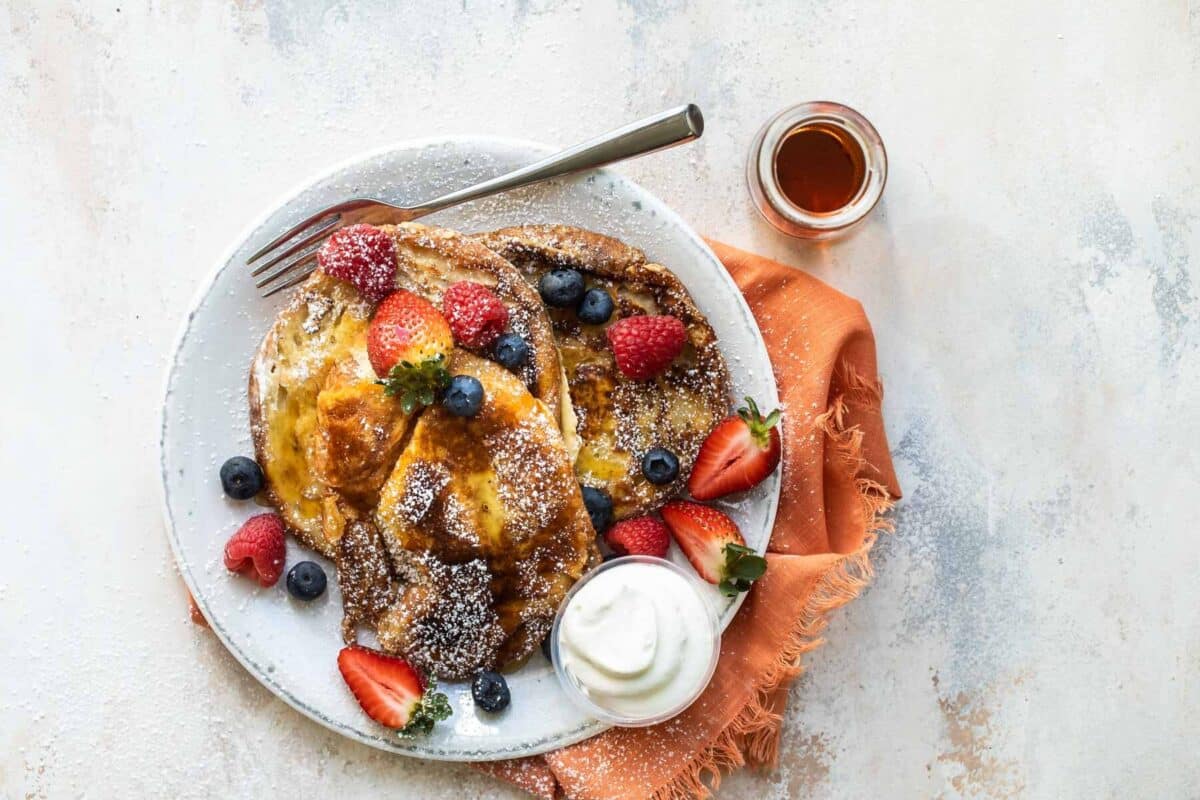 64. Caramel Apple Stuffed French Toast (Jay's Sweet N Sour Life): Bring back those autumn vibes with this simple, decadent recipe.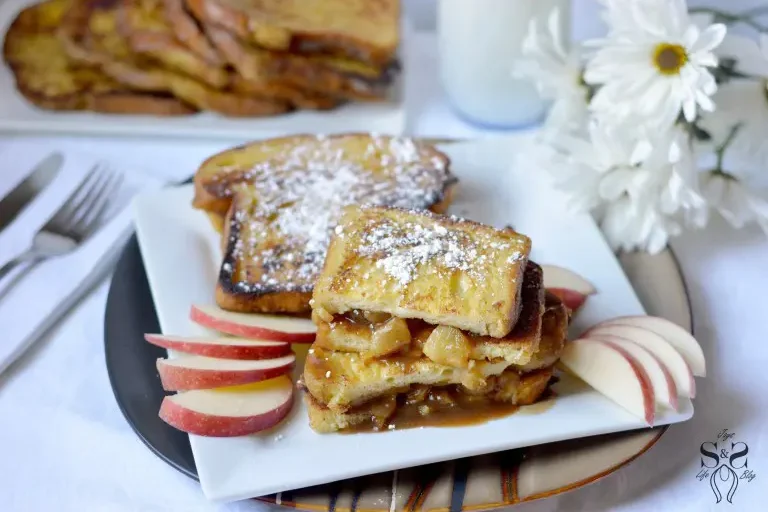 65. French Toast Waffle Sticks (The Baked Mama): It's the perfect combo of two delightful breakfast favorites.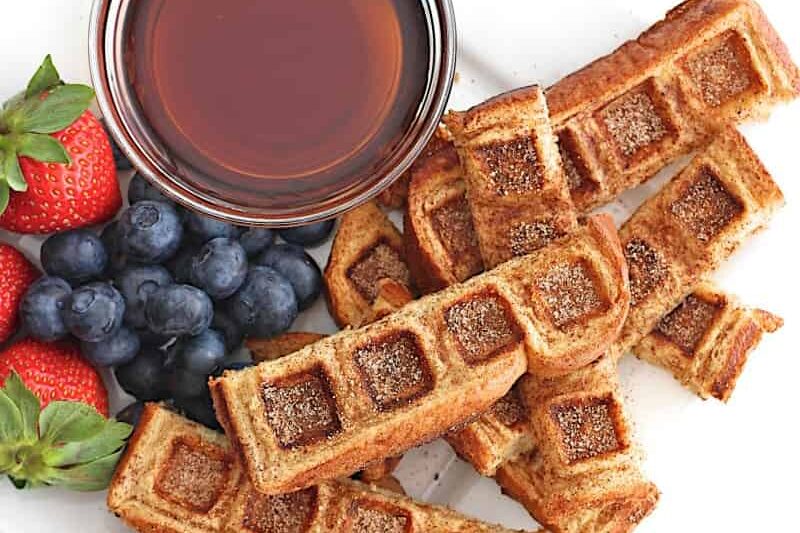 20 Christmas Breakfast Ideas: Quick & Easy
Are you looking for quick and easy Christmas morning breakfast ideas? Of course, you are! No one wants to miss out on the festivities while cooking breakfast all morning. These recipes will help you quickly make a meal, so you can get back to your holly jolly morning!
66. Sausage Breakfast Casserole (Kevin & Amanda): All you need is four ingredients, and you are done!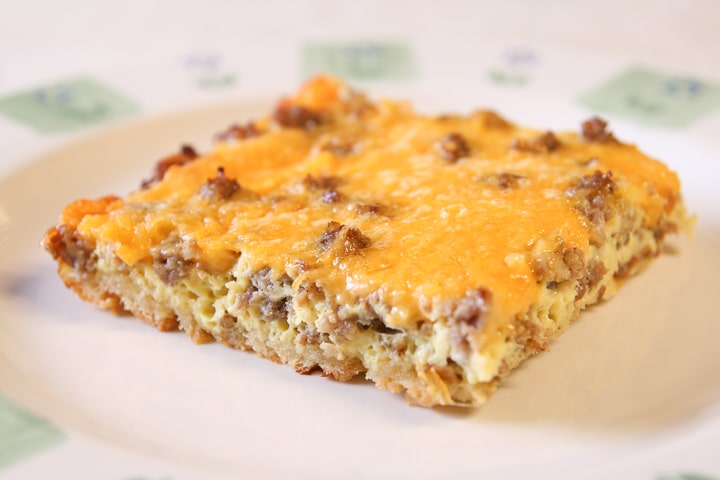 67. Easy Monkey Bread (Cincy Shopper): Shaped like a wreath, monkey bread will always feel like the holidays to us.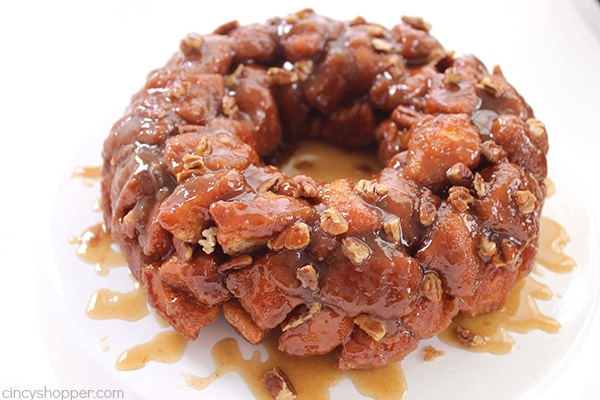 68. Buttermilk Blueberry Breakfast Cake (Alexandra's Kitchen): Doesn't buttermilk seem to turn everything into gold? Also–Cake. For. Breakfast.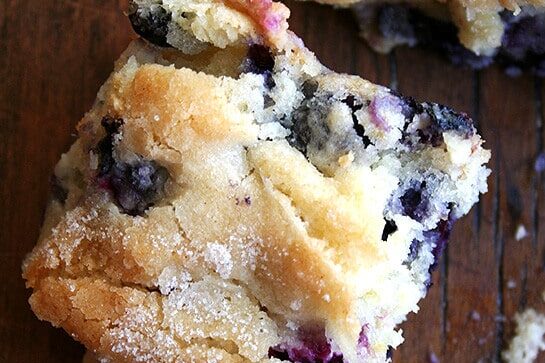 69. 2-Minute Egg Omelet in a Mug (Joyfully Healthy Eats): Easy as pie but healthier for you!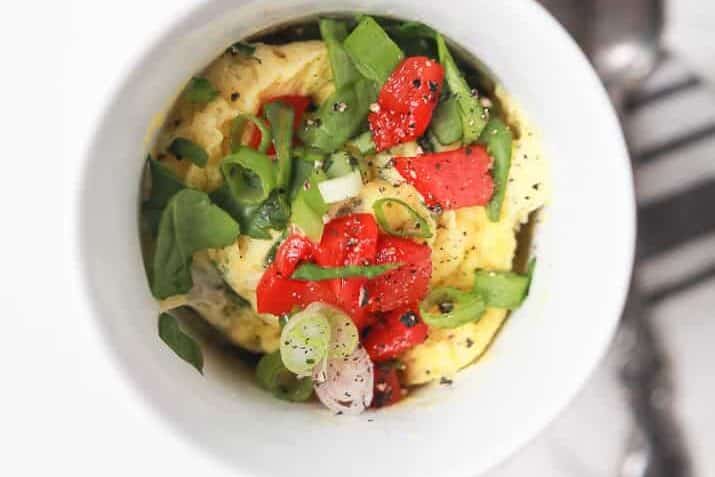 70. Sunrise Skillet (Six Sisters Stuff): This recipe is done in 30 minutes, plus it feeds six!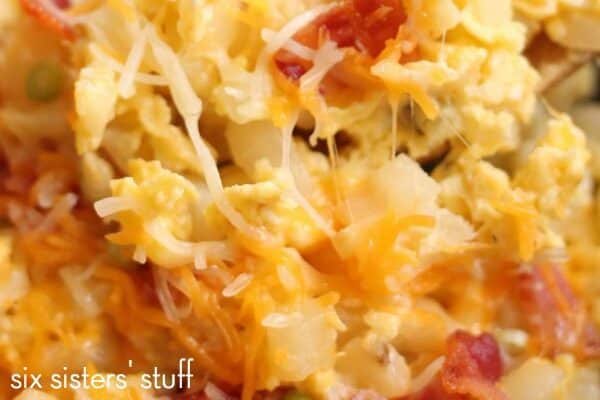 71. Amish Baked Oatmeal (Cooking Classy): Have you tried baked oatmeal yet? Do it! We promise you won't regret it.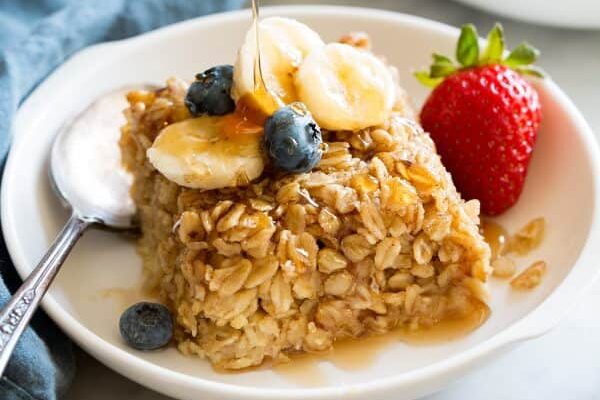 72. Breakfast Taquitos (Damn Delicious): Here's a little bit of "Feliz Navidad" for your Christmas morning breakfast.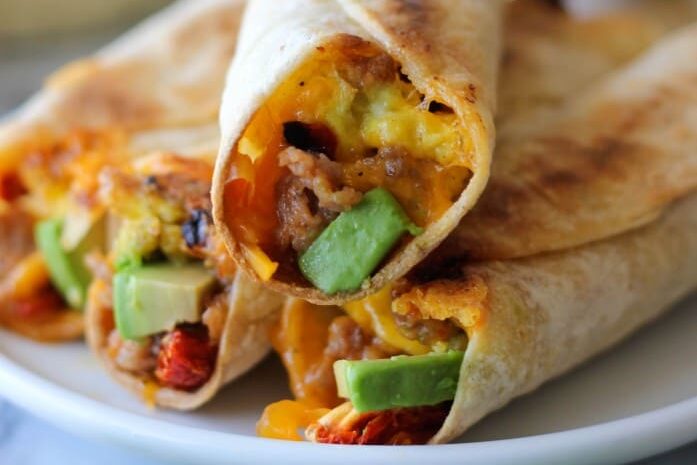 73. Berry Breakfast Parfait (Center Cut Cook): It looks so luxurious no one will even know it took you no time at all to throw together!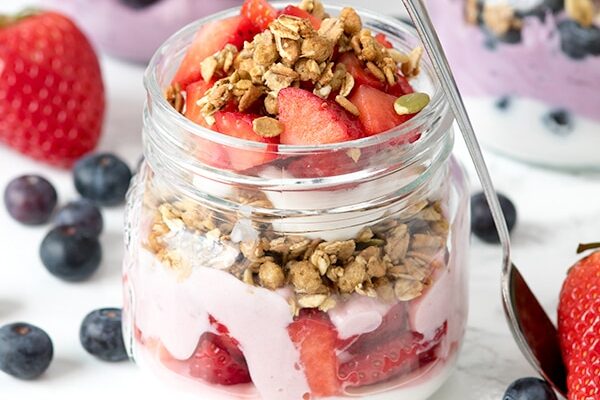 74. Ham and Cheese Quesadillas (Pitchfork Foodie Farms): Layers of cheese inside two crispy, buttery tortillas… you need this recipe in your life!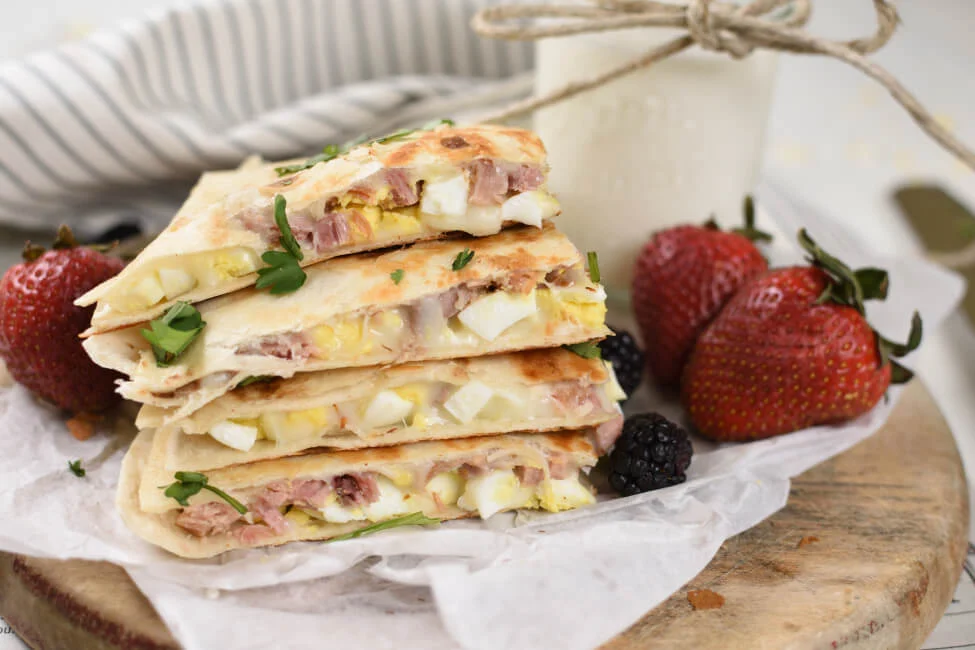 75. Quick and Easy Crepes (The Baker Upstairs): So light and delicate, crepes will always be a favorite. Use a crepe maker griddle to make your Christmas morning easier!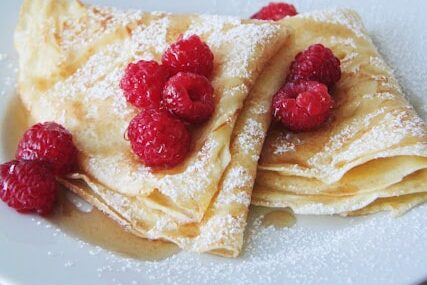 76. Easy Breakfast Casserole (The Wholesome Dish): This quick and easy recipe will definitely feed a crowd!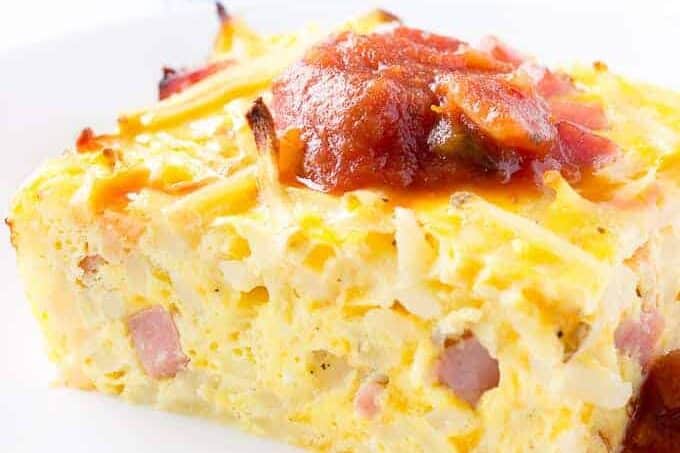 77. One Bowl Blueberry Muffins (A Sparkle of Genius): One bowl = fewer dishes to wash! Serve them on festive paper napkins to make cleanup even easier.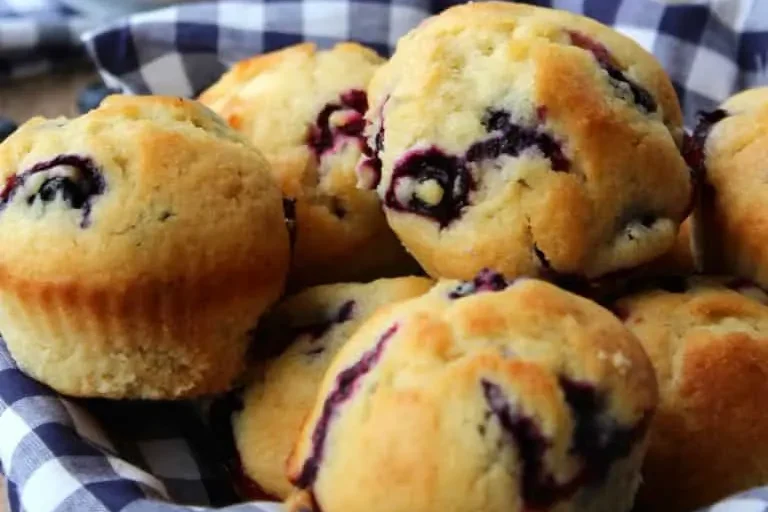 78. Cinnamon Sugar Applesauce Muffins (The Taylor House): Aren't these the cutest little muffins?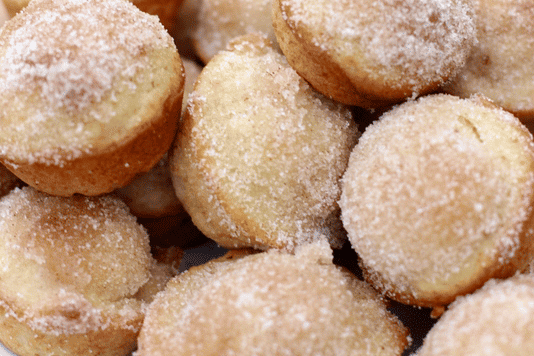 79. Keto Sausage & Egg Breakfast Bowls (All Things Mama): These low-carb bowls are fast and filling, which makes them perfect for Christmas morning breakfast!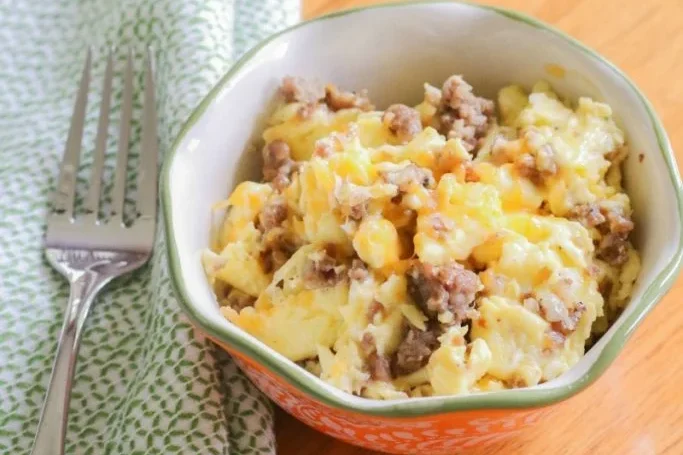 80. Easy Biscuits and Gravy (Catz in the Kitchen): Mmm… we can smell the comforting deliciousness from here!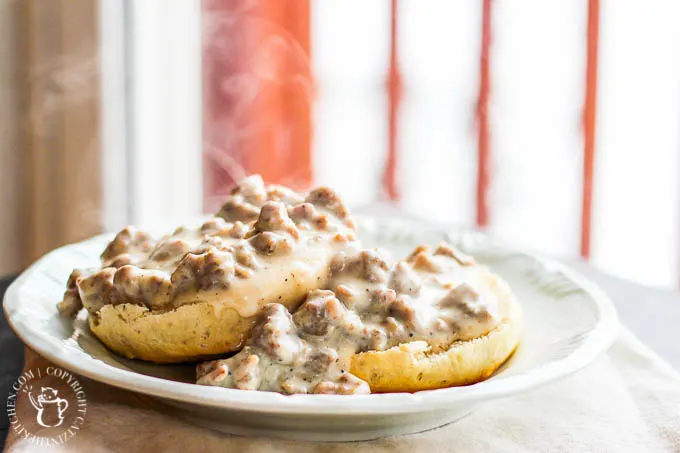 81. Cheesy Baked Egg Toast (Crazy Adventures in Parenting): Eggs and toast: the perfect breakfast staple combo.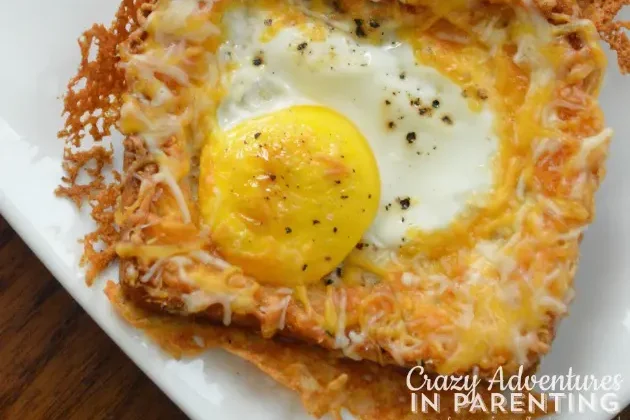 82. Breakfast Pizza (Life in the Green House): Pizza for breakfast? Yes, please!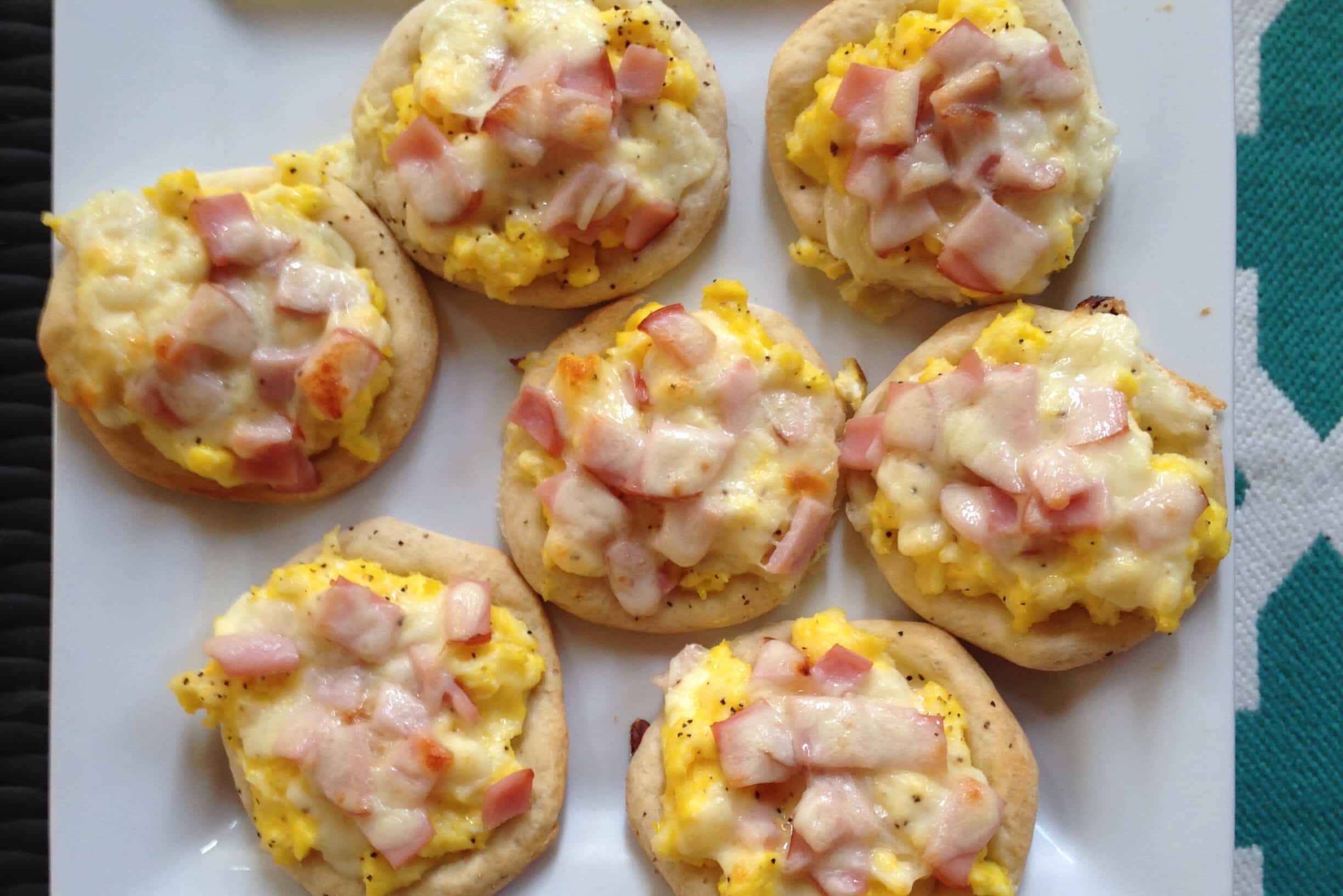 83. Easy Cinnamon Roll Christmas Trees (The Pinning Mama): These cinnamon rolls are fun, festive, and yummy! Oh, and did we forget to mention super easy?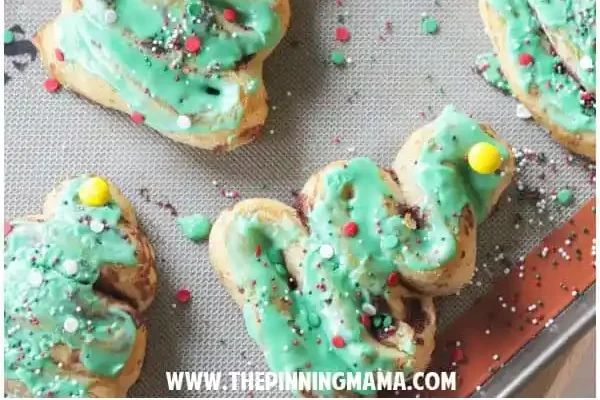 84. Sausage Egg and Cheese Breakfast Sliders with Syrup Glaze (The Pinning Mama): Don't forget to add the syrup glaze for a sweet and savory Christmas breakfast idea.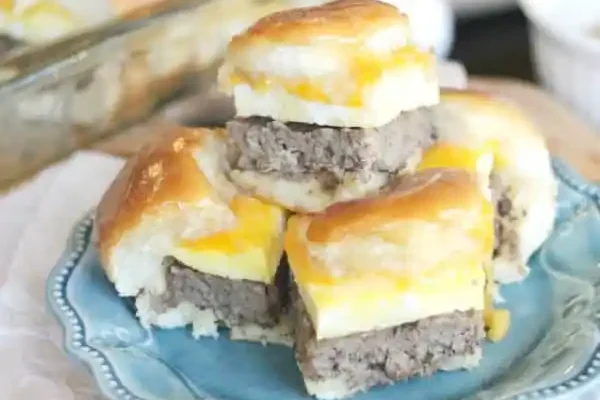 85. Savory Breakfast Kabobs (Food Network): These easy breakfast kabobs come together really quickly.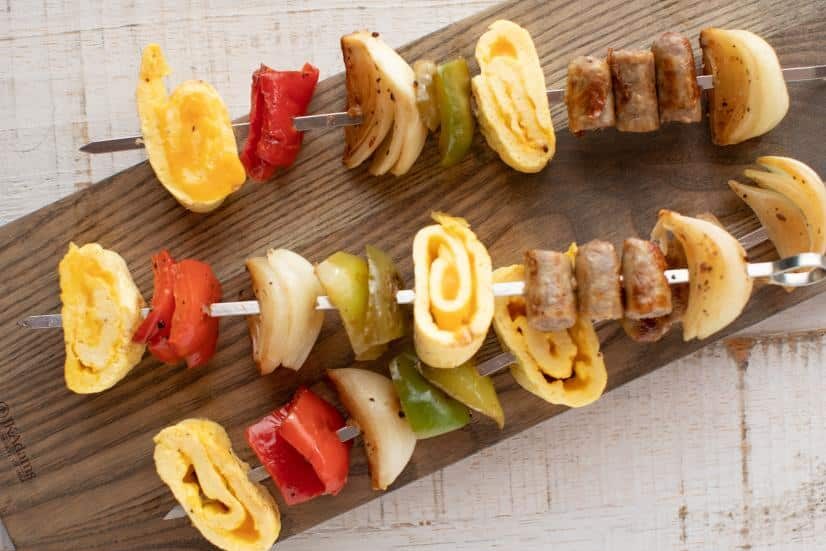 15 Christmas Breakfast Ideas: Waffles
Come and get it! Waffles recipes for everyone! With the same versatility pancakes offer, waffles are the perfect, crispy breakfast treat! If you are looking for even more Christmas breakfast ideas, then look no further. You can find them all below!
86. Gingerbread Waffles (Six Sisters Stuff): You always need gingerbread at Christmas, and we think this is the perfect combo.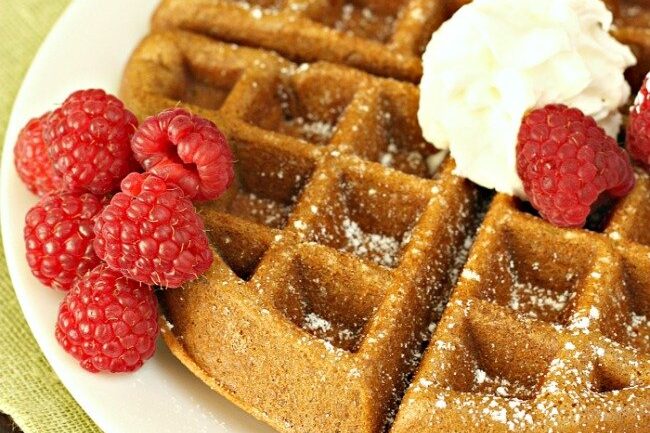 87. Christmas Tree Waffles (Crustabakes): The most jolly waffles you ever did see!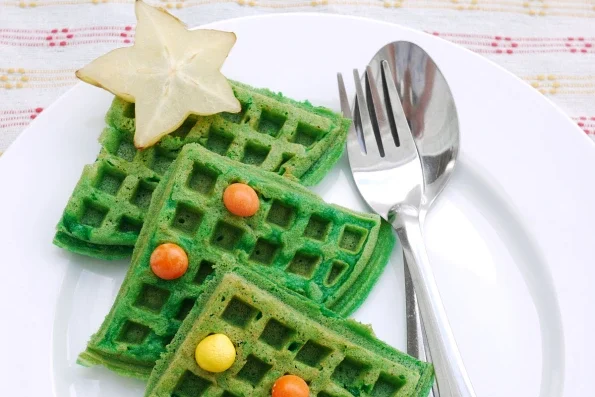 88. Eggnog Waffles – Gluten Free (Plating Pixels): At Christmastime, we are all about the 'nog!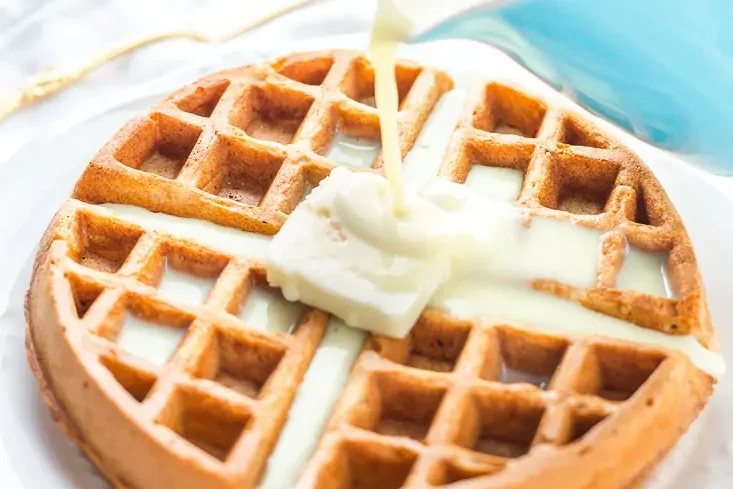 89. 5-Minute Cinnamon Sugar Waffle Bites (Food Fanatic): This recipe uses refrigerated biscuit dough making it a super easy five-minute breakfast!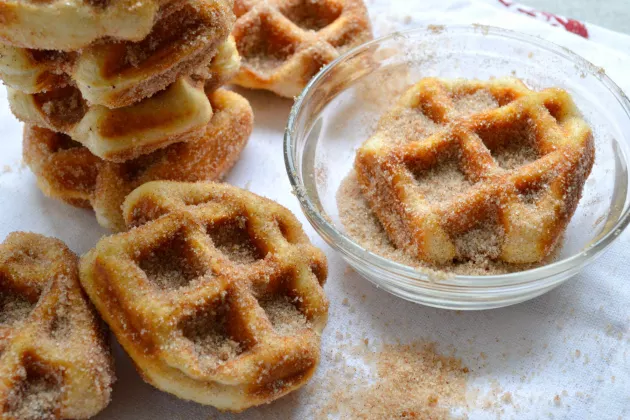 90. Fluffy Belgian Waffles (Chew Out Loud): Sometimes, the classic recipes are still the best.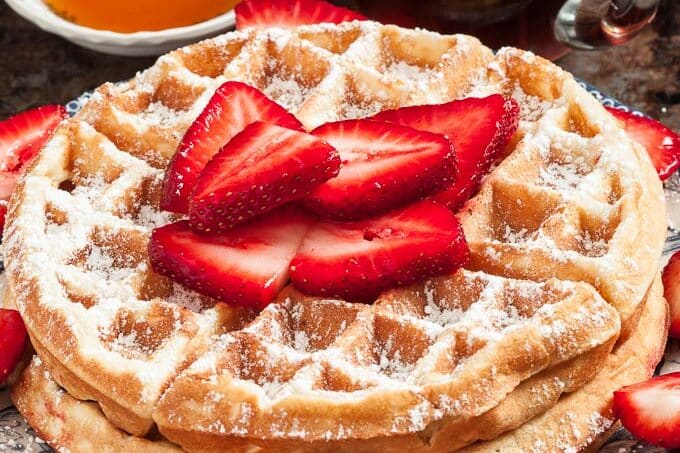 91. Banana Cream Waffles With Homemade Vanilla Syrup (House of Yumm): These are light and fluffy waffles flavored to taste like banana cream pudding. Plus, homemade vanilla syrup? Sign us up!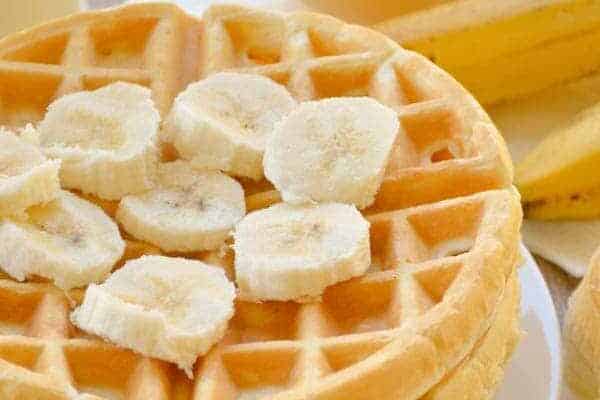 92. Coconut Cream Waffles with Pineapple Coconut Syrup (Tastes Better from Scratch): Are they dripping in syrup with fruit on top? We're sold.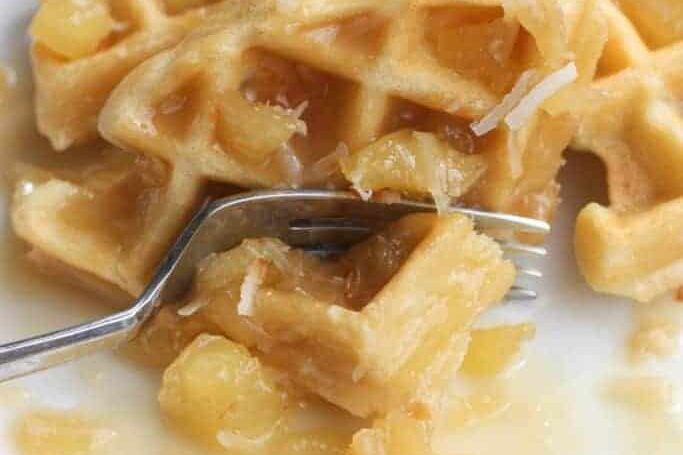 93. Peanut Butter Waffles (Primavera Kitchen): These scrumptious peanut butter waffles are made using oatmeal flour.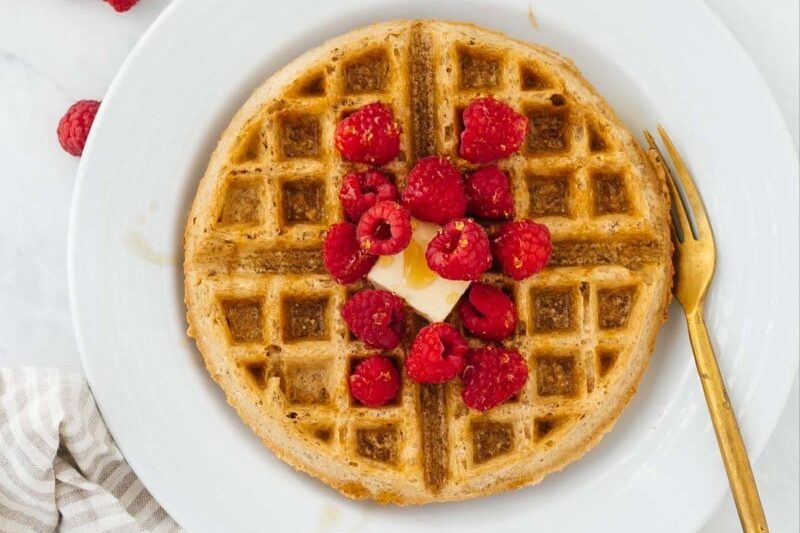 94. Ham, Egg, and Cheese Biscuit Wafflewiches (Southern Bite): Have you ever heard of wafflewiches? We haven't, but we're excited to add these to our list of Christmas breakfast ideas!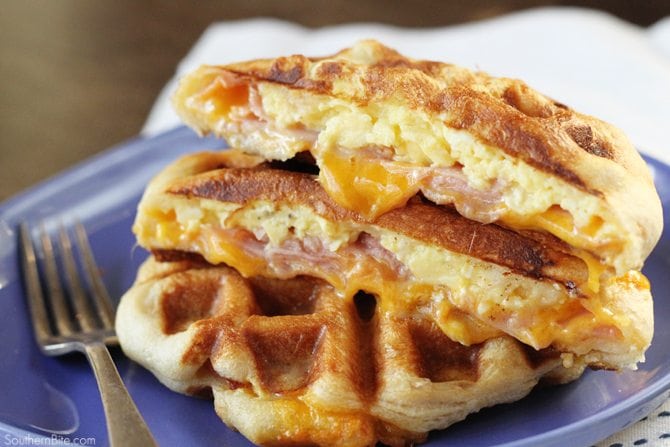 95. Cinnamon Roll Waffles with Cream Cheese Glaze (Pillsbury): Breakfast will never be the same. Make these in our favorite waffle iron for a fun, quick breakfast!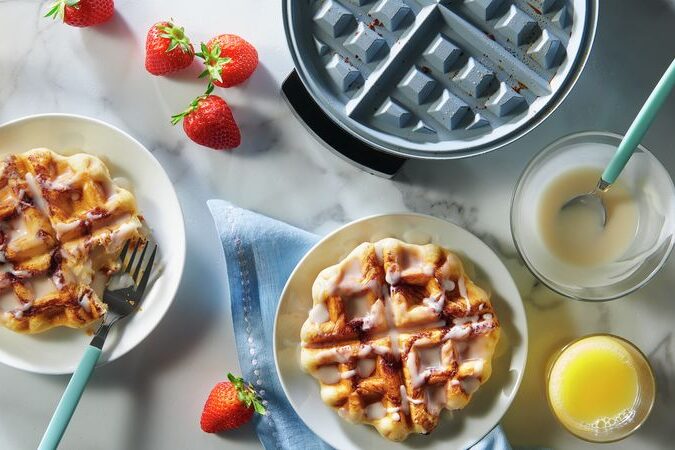 96. Maple Bacon Waffle (Ashlee Marie): We mean, either you like bacon or you're wrong! 😉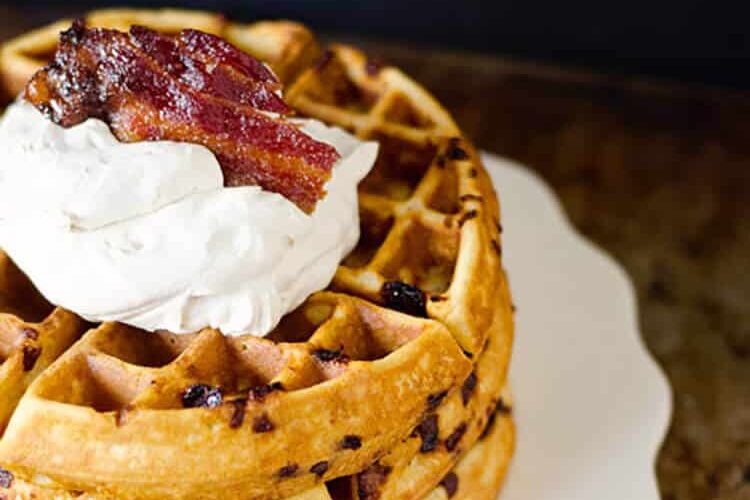 97. Belgian Waffles (Cooking Classy): These waffles are light, tender, and fluffy on the inside with just the right amount of crispiness on the outside.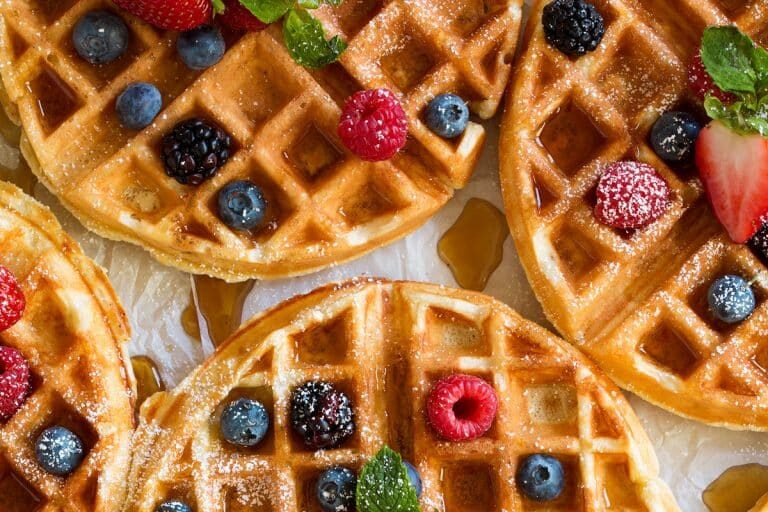 98. Waffle Omelet (Growing Up Gabel): Cook eggs and veggies on a waffle iron for a quick and easy Christmas morning breakfast.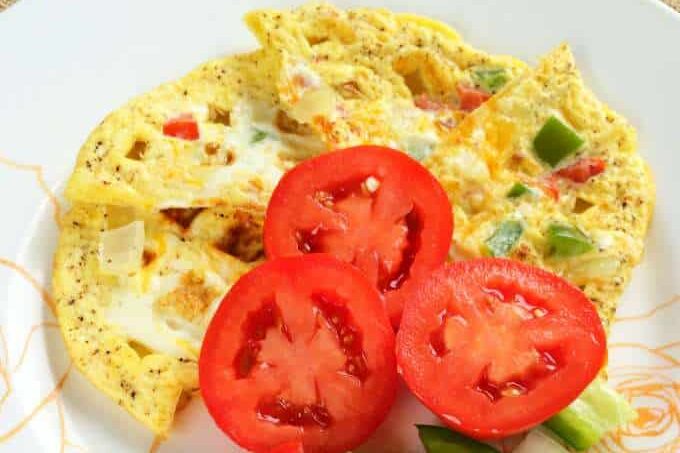 99. Greek Yogurt Waffles (Creme De La Crumb): These are perfectly fluffy waffles made with protein-rich greek yogurt!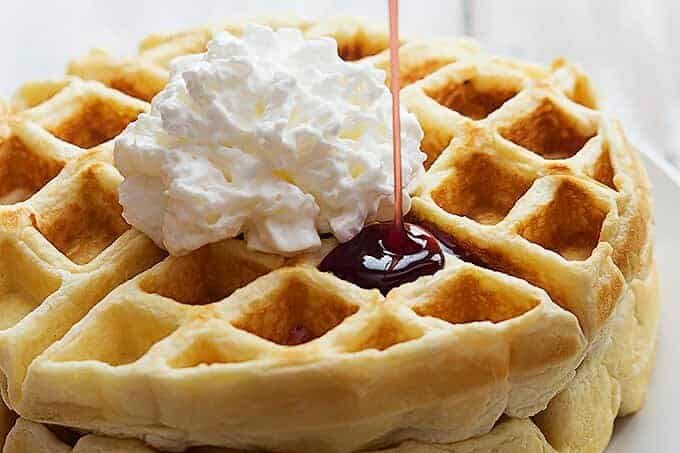 100. Ham and Cheese Hashbrown Waffles (Damn Delicious): So quick, so easy, and just so darn good!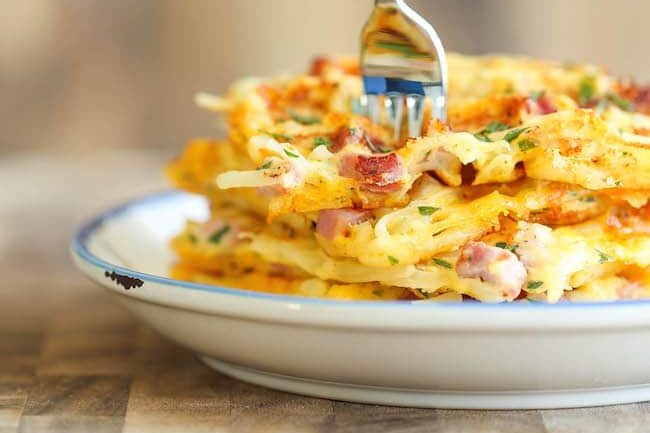 Now that Christmas morning is taken care of, do you need some fabulous ideas for Christmas dinner? We've got 50 Christmas dinner ideas you will absolutely love! Looking for food ideas for other holidays too? Check them all out below:
We just know this HUGE list of Christmas breakfast ideas is sure to help make your holidays magical! May your Christmas morning be filled with all the sounds and smells of joy and happiness. We wish you a very merry Christmas!