Kid-Approved School Lunch Ideas
Tis' the season for back to school and lunch packing! Your kids are probably tired of the of the same ol' PB&J Monday thru Friday, so let's do something about it! I bet you're on the hunt for some school lunch ideas for kids that will make it a bit easier on the morning routine… Trust us, here at The Dating Divas, we know all too well that packing the same school lunch day after day can get a bit boring (for you and your kids!) That's why we wanted to inspire you to change things up a bit and think outside the "lunchbox" with these easy school lunch ideas.  
To help you out, we have come up with a whole lot of quick and easy school lunch ideas for kids! Not only will it be fun to switch up the norm, but you'll have lunch ideas for days with this list!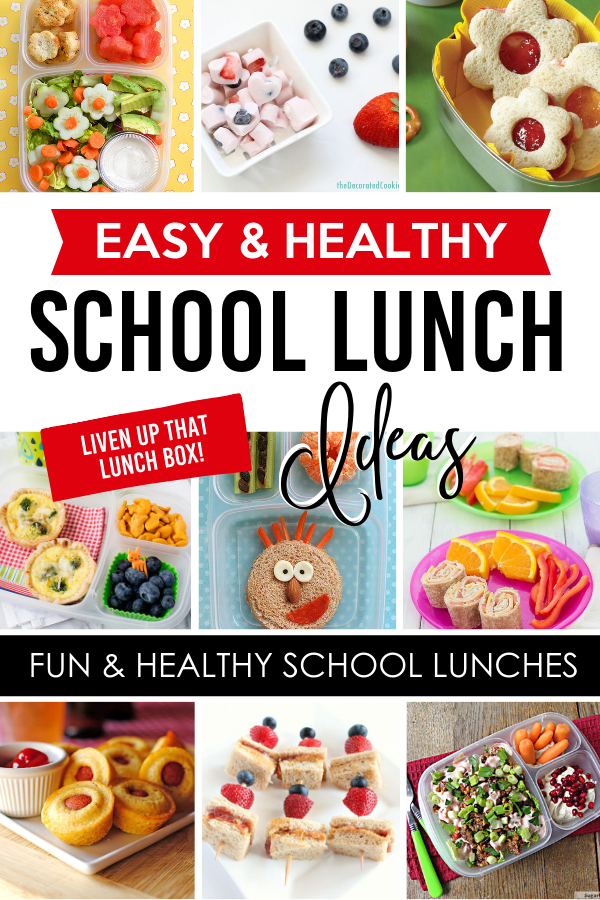 Disclaimer: This post contains affiliate links. To learn more about 'em, click here.
Your kids are going to LOVE you even more than they already do when they open up their lunchbox and find these awesome surprises! And guess what? Although these school lunches may seem over-the-top, most of them are SUPER easy to make! A win for moms (and dads) everywhere. We've mixed in a ton of quick lunch ideas along with healthy, fun and creative lunch ideas to help you get the most out of your time in the kitchen. And to make browsing easier, we've divided these awesome lunch ideas for kids into 6 categories:
We know you are going to LOVE these easy lunch ideas for kids, so here is a quick tip: Pin this baby right now! Trust us! Life gets crazy and you will want to save these awesome school lunch ideas for future reference!
Are you ready for some easy lunch ideas that are going to rock your world?!
Ready. Set. SCROLL…
Quick and Easy Lunch Ideas
When it comes to making school lunches for my kids, the most important thing in my mind is how quick and easy it is to throw together. Sigh…we know it can be a major rush to get the kids out of the door in the morning, PLUS make sure they have an awesome packed lunch. That is why we are here! We want to make your life a little simpler, in addition to making it a little healthier. Not only are these quick lunch ideas, but they are also easy lunch ideas! Save yourself a few minutes in the morning with these easy lunches that will take you hardly any time to prepare!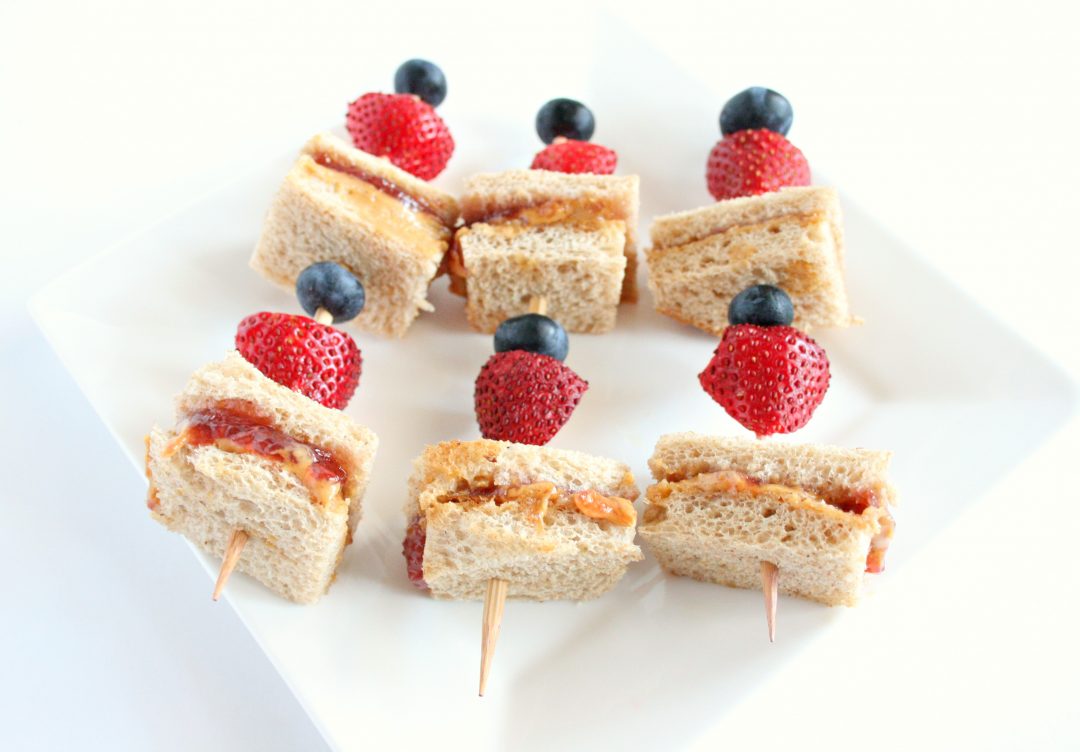 Non – Sandwich Lunch Ideas
If you have a kid who doesn't like sandwiches, these easy healthy lunch ideas are for you! The awesome thing about a lot of these lunch ideas for kids is that they are still easy lunch ideas… Just grab a divided Tupperware and throwing lunch together just got a little easier. In addition to changing up your routine, add a little variety by switching things up with these sandwich-free school lunch ideas! Your kids are going to love them!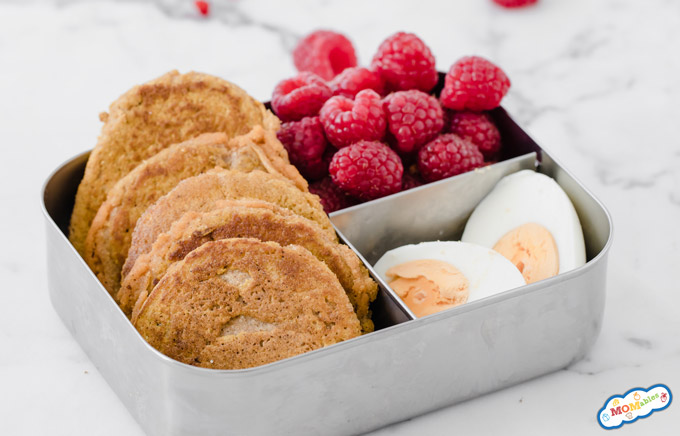 Healthy Kids School Lunch Ideas
Sometimes our kids are turned off by our "healthy food." However, just because something is healthy, doesn't mean it can't taste great! We've gathered some unique healthy lunches for kids to get the creative ideas flowing! If your kids are in need of an energy boost or just love fresh, healthy food, you'll love these easy, easy healthy lunch ideas for kids. Plus they provide a whole lot of variety to your lunch planning! Here are our favorite healthy lunch ideas.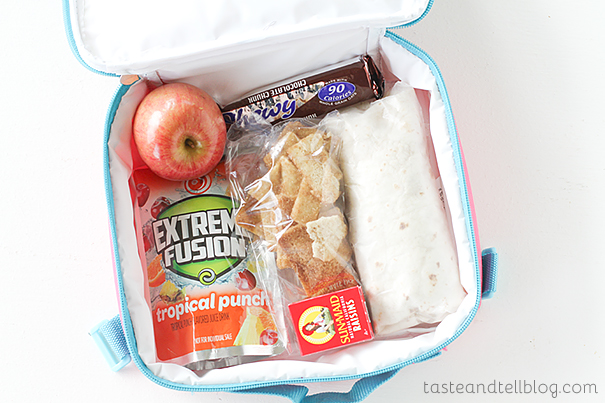 Fun and Creative School Lunch Ideas
Whether it is the first day of school, a birthday, or you just want to do something to make your kid smile… packing a sweet lunch that will help them know you're thinking of them is a great way to add a little surprise to their day! It's not hard to think outside the "lunchbox" and do a little something extra when making lunch for kids! Kids are wowed by the tiniest of details! Check out these fun, SUPER creative and easy school lunch ideas, then get ready to see a guaranteed smile on your child's face!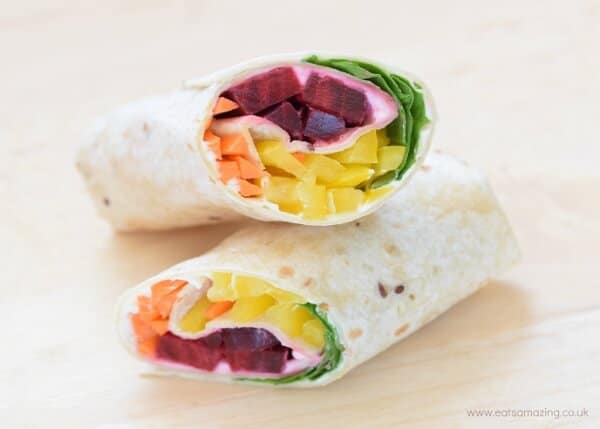 After School Snacks
Do your kids come home after school, starving for an afternoon snack? Similarly, you might need a mid-afternoon pick me up! Check out these after-school snack ideas that are quick and delicious! Further, you can take a lot of these ideas and make them work for parts of their lunches too.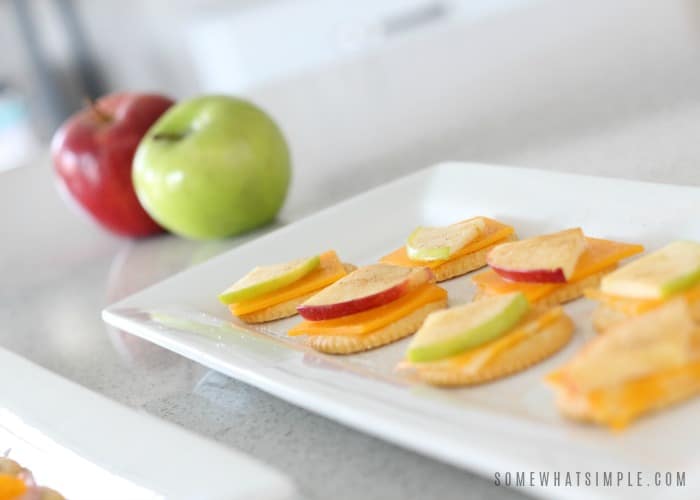 Lunchbox Hacks
Putting together all these school lunch ideas is great – but we wanted to go a step further and help you make the best use of your time. Cut down your time preparing school lunches in the morning with these awesome lunchbox hacks! You can thank us later (wink wink).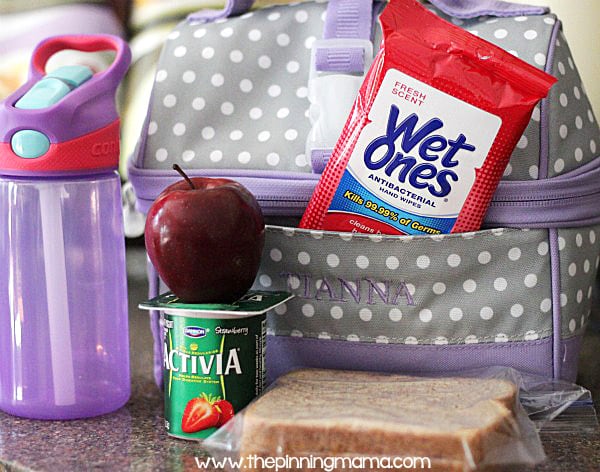 And there you have it! Over 100 School Lunch Ideas for Kids! Now the tough part is deciding which one you will make first! For example, sandwich sushi or kabobs?! This is a pretty good dilemma to have!
If you are looking for EVEN MORE great ways to show some love to your kiddos at lunch, then check out these adorable Lunchbox Notes and Jokes! In addition to an adorable version for kids, there is also a spouse-specific versions!  Not only that, but we also have an amazing Back To School Shopping List allowing for easy shopping! And finally, you can also check out our "Back to School" Pinterest board! It is full of awesome school lunch ideas, after-school activities, teacher gift ideas…and more!