Fun and Easy 2 Player Games for Game Night
Game night is one of my favorite nights and always turns out to be the BEST! Seriously, I LOVE when my busy hubby and myself get to slow things down for our date nights and just play games. I LOVE the time that we get to spend together when we play games.  It's fun and chill, but sometimes its hard to find new 2 player games, and playing the same games can be a little…boring.  So, I thought that I would gather up 20 of the most amazingly fun 2 player games out there so that game night (or date night) will never be boring again for YOU!
We've gathered 2 player board games, card games for two people and even more! Check these games out and plan a fun game night with your spouse!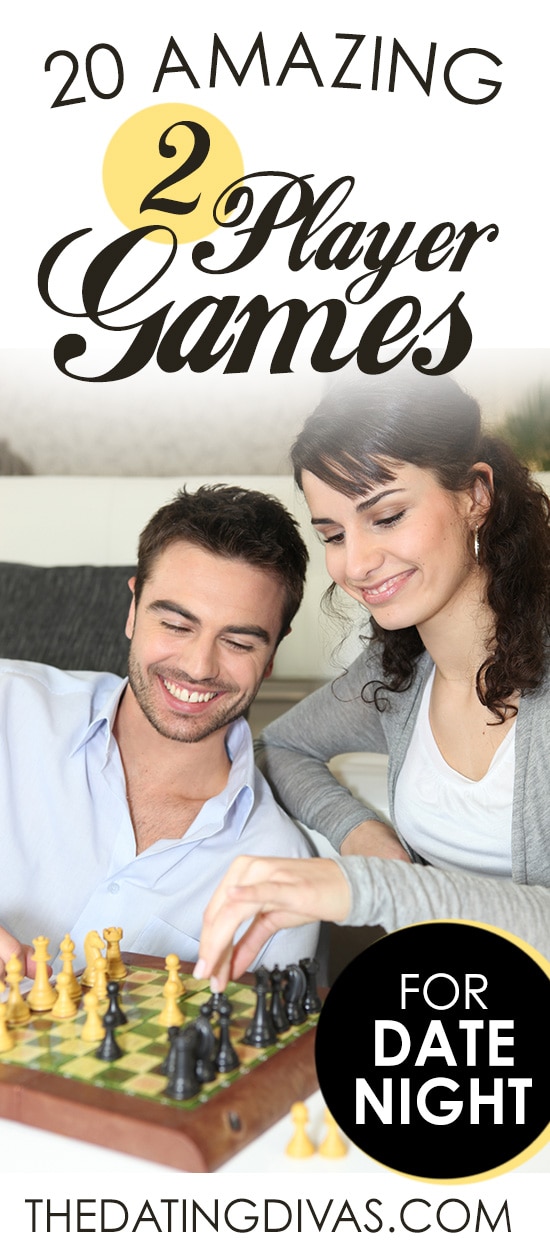 Disclaimer: This post contains affiliate links. To learn more about 'em, click here.
Now, peruse through my list to find the best 2 player games that you and your hubby will just love! We've divided them into 3 categories. Below you will find…
Fantastic 2 Player Card Games

Best 2 Player Board Games

Favorite Specialized 2 Player Games
Fantastic 2 Player Card Games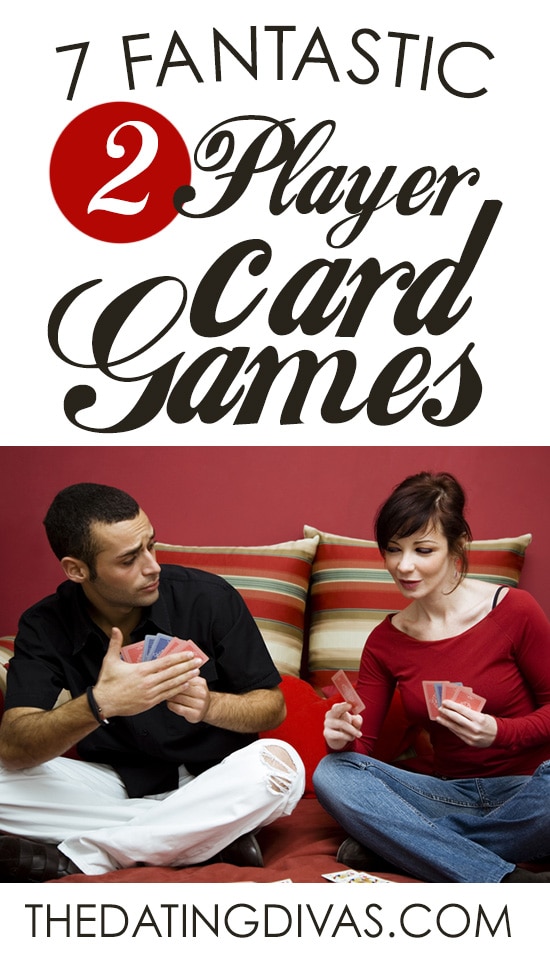 First off, our lovely Wendy did a wonderful post where she gathered up 2 player games that you can play with face cards
.  She did a fantastic job and my post just wouldn't be complete without including her fun games. Thanks Wendy!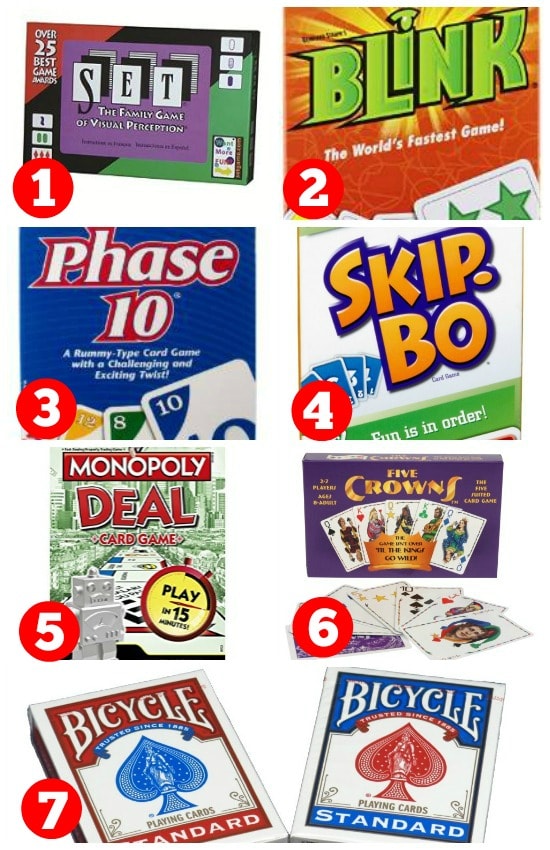 1- Set:
 If you are into mind games than this game is for you.  Set is a game where you look at 12 cards and try to find a set of 3 cards where all are the same or all completely different in color and shape.  This 2 player game is fast paced and challenging and will for sure keep you on your feet on game night!  Check out the rules here. 
2- Blink
: This is another fast paced game, designed to keep you on your toes.  Blink is very similar to the face card game speed (if you have ever played that before you know what I am talking about :)).  The whole object of the game is to get rid of the cards that are dealt to you.  You do that by matching up color and number of objects on the cards.  This is a super fun game that is challenging for anyone.  Be sure to check out the rules here.
3- Phase 10: Phase
 10  is a fun game for a relaxing date night.  The object of the game is to be the first player to complete all 10 Phases. In case of a tie, the player with the lowest score is the winner.  Each player is trying to complete the phase by combining the 10 cards they are dealt from the deck to make each of the 10 different phases.  For example: if the phase says to get 2 sets of 3 you can get 3 two's and 3 fours. You start each hand by picking up 1 card from the deck or the discard pile.  To end your turn, you must discard one card. Click here for more directions on how to play this super fun game.
4- Skip-Bo
: This game is one of my favorites.  When my husband and I were first married we seriously played Skip-Bo almost every night for a good month!  It was so much fun!  What's great about this game is it takes very little skill, so if you want to just have a super chill game night – this game is perfect!  The object of the game is to be the first player to play every card in your pile, by playing all of your cards in numerical order. The cards are numbered 1 to 12.  For more directions click here.
5- Monopoly Deal
: Oh my goodness…if you like Monopoly but might have a few reservations about the game (like the length of the game), then this is the game for you!  Monopoly Deal combines the best parts of Monopoly with your own strategies of how to 'out smart' the partner you are playing.  It's tons of fun!  Check our more of the rules here.
6- Five Crowns
:  My in-laws absolutely love this game…my husband on the other hand…well, let's just say this isn't his favorite.  You want to know why?  It's because it has a little bit of luck involved in it – which means he can't use his mad 'game' skills to win a game.  Lol.  Having said that, it gives me that much more of a chance to win! Yay for me!  Ha, ha.  My hubby plays this game with me once in a while because he loves me and that's what date night is all about!  So, Five Crowns is a fast-paced card game that has a deck with 5 suits instead of 4.  Changing up the deck allows many more options for arranging hands of sets or sequences. If you make the right combinations, you will be first to go out and you win. Fun!  To learn more go here.
7- Golf
: I had to include one game that used face cards and golf is the perfect one.  What's great about golf is that you can play with just you and your loved one for date night, or make it a big group game night on different occasions.  The object of the game is to get the best (lowest) score over the course of 9 rounds.  If you do that, you win.  For more instructions click here. 
6 Fun & Easy Board Games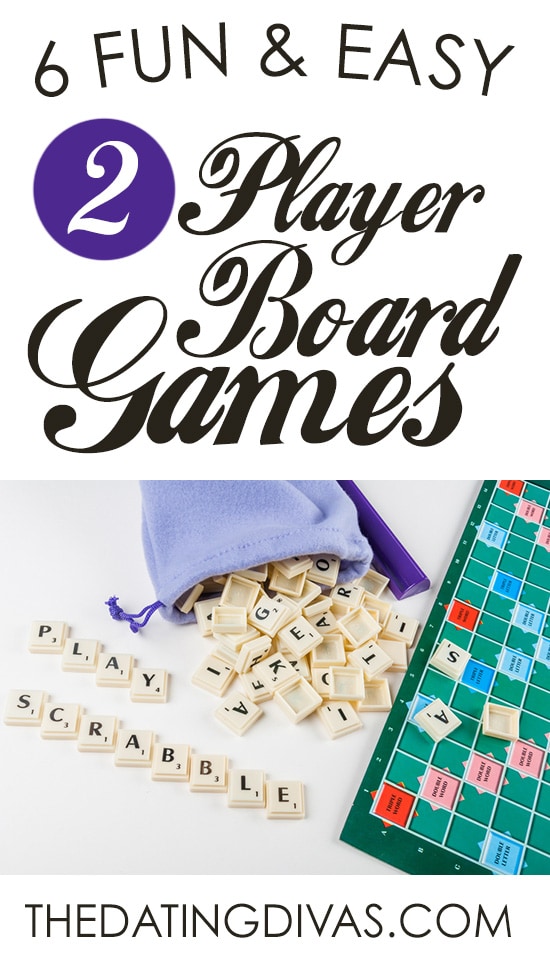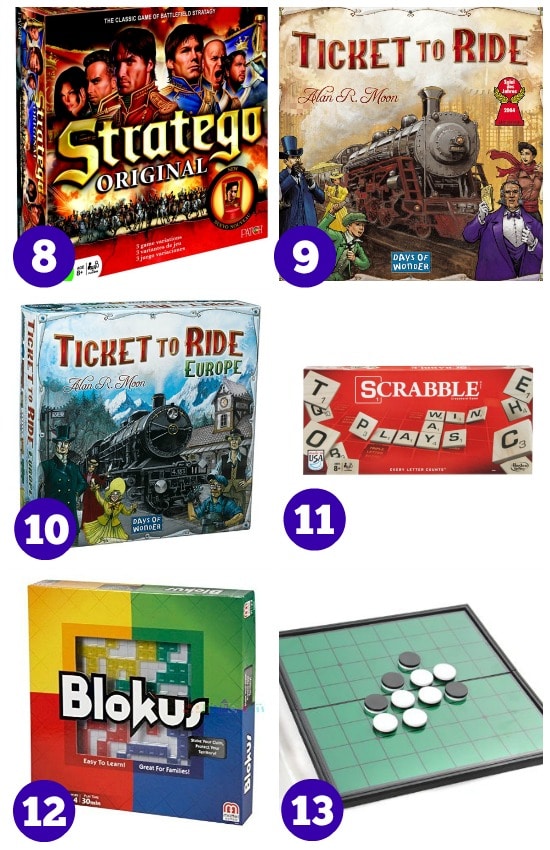 8-
Stratego
:
My hubby and kids love playing this game and when it's a fun date night, we pull this game out.  What's great about this game is it can be a quick, fun start to your night.  Each player has an army of pieces and each one has a different numerical value to it.  You move your men around and try to find the flag on your opponents side, without losing your own flag in the process.  Here are more directions to read.
9- Ticket To Ride
: Oh my goodness… I still remember the first time my husband and I played this game.  We were with a group of friends, and we were instantly hooked.  We went out the very next day and bought the game for ourselves! In this game, you go on a cross country train adventure where each player collects and plays matching train cards to win railway routes that connect cities throughout North America. The longer the routes, the more points you win.  As a bonus, the longest continuous train gets added points at the end.  It really is such a fun game.  Click here for more directions.
10- Ticket To Ride – Europe
: I included 2 versions of Ticket to Ride because you really just can't pass it up.  The 2 games are similar, yet so different.  My sister and brother in law refuse to play the USA version because they think Europe is so much better.  In this game you go on a train adventure through turn of the century Europe.  In the Europe version there are so many extra elements that make the game more exciting.  For example, you have to navigate tunnels, ferries and stations.  For more in depth instructions click here.
11- Scrabble
: Seriously, my list wouldn't be complete without a few classic games like Scrabble.  Scrabble is a fun word game that tests your spelling, vocabulary, and spacial skills all at once! The object of the game is to get as many points as possible.  You achieve that by spelling words using word tiles, but you have to watch out, because the person you are playing with just might block you.  Click here for more instructions.
12- Blokus
: In Blokus, your visual and spacial skills are tested.  The object of the game is to place as many of your 21 different shaped tiles onto the board.  Sounds easy enough, but not when you are playing another person and you realize your shapes can only touch each other by their corners.  See how well you match up and play this game!  Here are more directions for you to read.
13- Othello: My husband loves this game because it requires tons of strategy, lots of planning ahead, and no luck.  I like to play because it's challenging and keeps me on my toes.  In Othello, you use the board and your own colored piece, to 'capture' your opponents pieces and make them yours.  Don't get too comfortable though, because they can capture them back (and more) on their turn.  Keep your eyes peeled to see what the best move would be to become victorious. To learn more, go here.  
Specialized 2 Player Games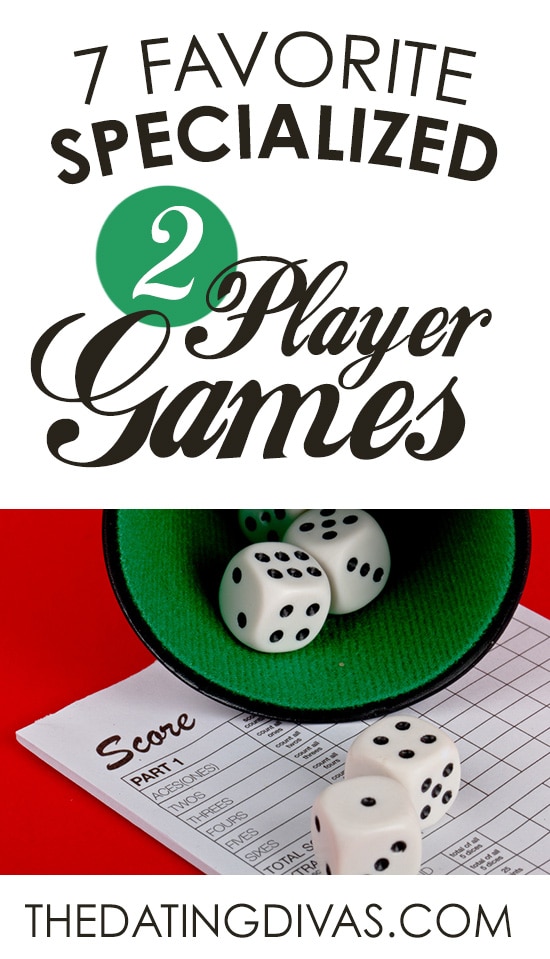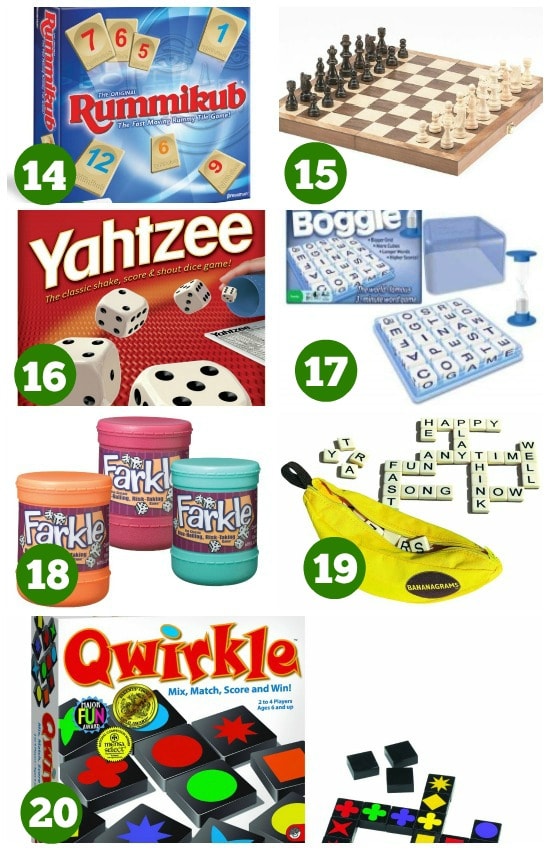 14-
Rummikub
:
This is another game that my hubby and I played a TON when we were first married.  Here, you use numbered tiles to make sets and matches.  The object of the game is to place down all of your tiles before your opponent.  You win once you have accomplished this and no more extra tiles remain.  Click here to learn more.
15- Chess
: Another classic game, but one that is still amazingly fun.  Put your skills to the test with trying to out move your opponent and capture his/her queen.  Get more details here.
16- Yahtzee
: What I love about Yahtzee is it is a very low thinking game, so your fun game night can be stay super chill and relaxed.  Use 5 dice to roll different combinations.  Each combination is worth different points.  The object of the game is to get the most points.  Learn more here.
17- Boggle
: Use the specialized game and letter cubes and see how many words you can find in the letter tiles.  After a set amount of time, you will read your list of words to your opponent.  If you have the same word, you both cross it off.  The player with the most amount of points wins.  Here are more directions for you to read.
18- Farkle
: Farkle is another dice game.  Use 6 dice to come up with different combinations.  The first player to 10,000 points wins.  Click here to read more about this fun game for your date night.
19- Bananagrams
: This game is seriously so much fun and so addictive! It is very similar to Scrabble and Boggle, except you build your own board right in front of you and you have to be super fast to stay on top of how many letter tiles you are collecting. Use the tiles to make your own interlocking crossword. The object of the game is to get as many points as possible with spelling words out with the tiles. Click here to learn more.
20- Qwirkle
: Qwirkle is a super fun game where you use your thinking skills to add blocks to the grid to score the most points.  You have to keep your wits about you, so your opponent doesn't out smart you and block your moves.  Learn more here.
UPDATE: Jessie has highly recommended this game she loves to play with her husband, so be sure to check it out, too! And another recommended game is Bonanza! It is so fun and allows 2-7 players. 
Oh my goodness!  Aren't these 2 player games so much fun?!!!! There are enough games to keep you busy for many game nights!
For some more bedroom fun check out our 7 Days of Sex Challenge  and our Ultimate Intimacy pack.  Enjoy!