The Perfect 2-Player Card Games for Date Night
Need a quick and easy date night activity? How about playing a card game together! If you're looking for the perfect 2-player card game to play with just your spouse, you've come to the right place! We've rounded up the best 2-player card games out there, so you're sure to find something that's fast, easy, and fun.
We've included everything from classic two-person card games to wacky and wild modern card games for two people. Any one of these options would make for a fantastic date night and are especially fun if you're in a bit of a time crunch.
But we couldn't stop there! We've also included ten of the best 2-player board games in case you have a bit more time on your hands or are looking for something more strategic. Whichever game you choose, we promise you're in for quite a treat!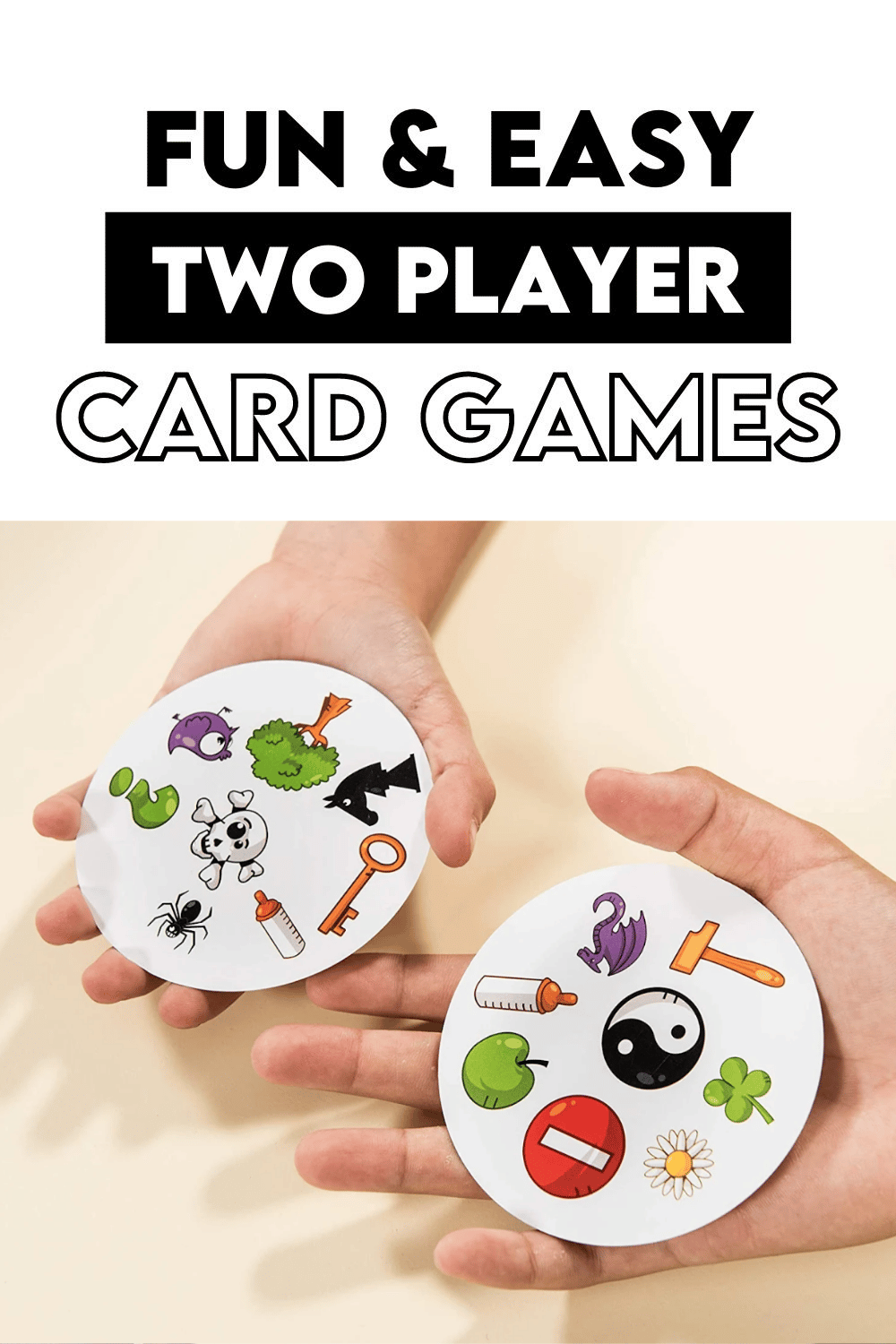 Disclaimer: This post contains affiliate links. To learn more about 'em, click here.
Table of Contents
Fun 2-Player Card Games
1 . Set – This two-player card game is fast-paced, challenging, and sure to keep you on your feet!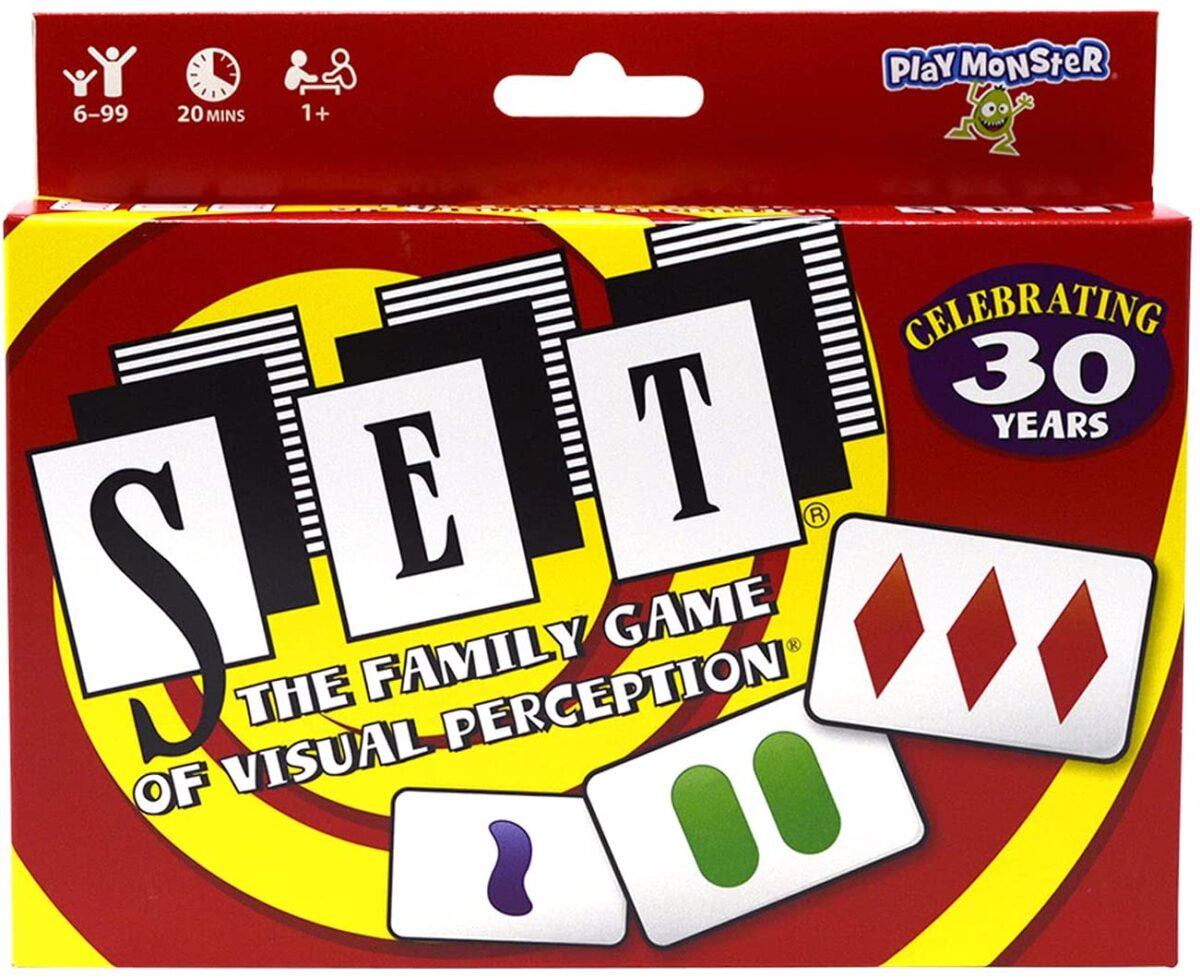 2 . Blink – Similarly, Blink is another fast-paced game where you try to get rid of your cards by matching colors and numbers.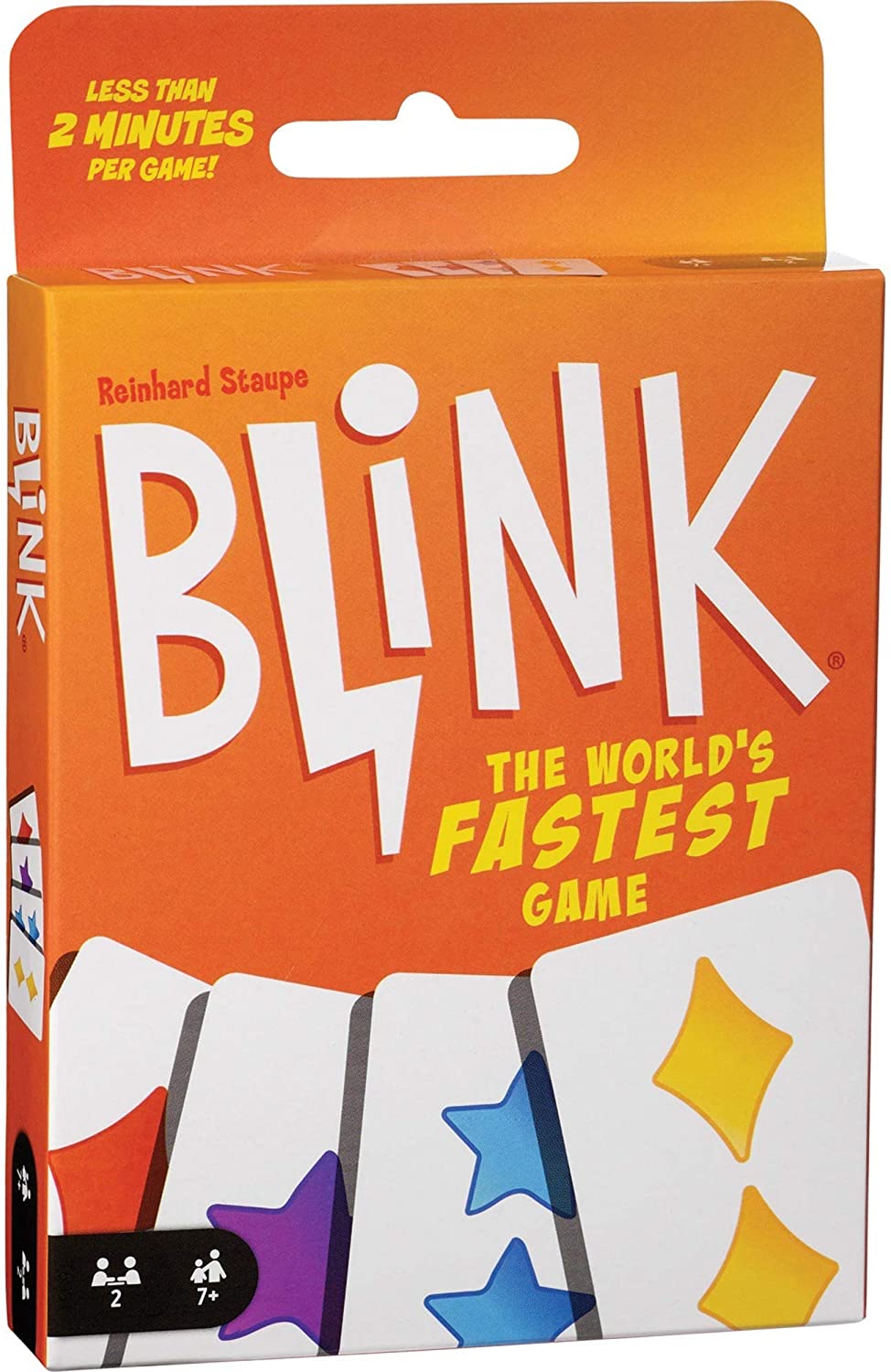 3 . Phase 10 – In Phase 10, each player tries to be the first to make 10 different phases of cards.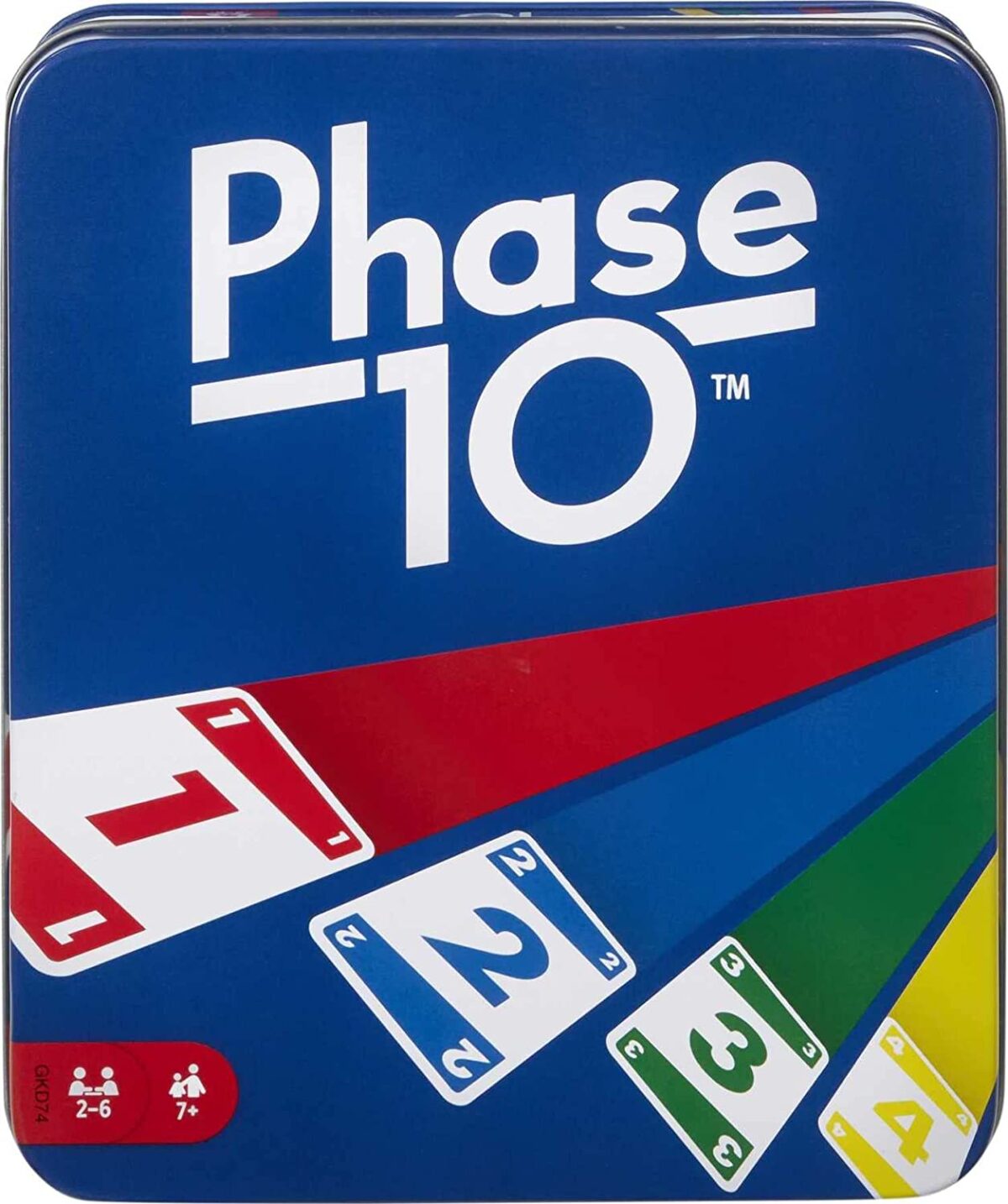 4 . Skip-Bo – If you're looking for a fun game that doesn't require a lot of skill or concentration, this game is perfect!
5 . Monopoly Deal – This is the perfect 2 player card game if you love Monopoly but don't love how long it takes to play.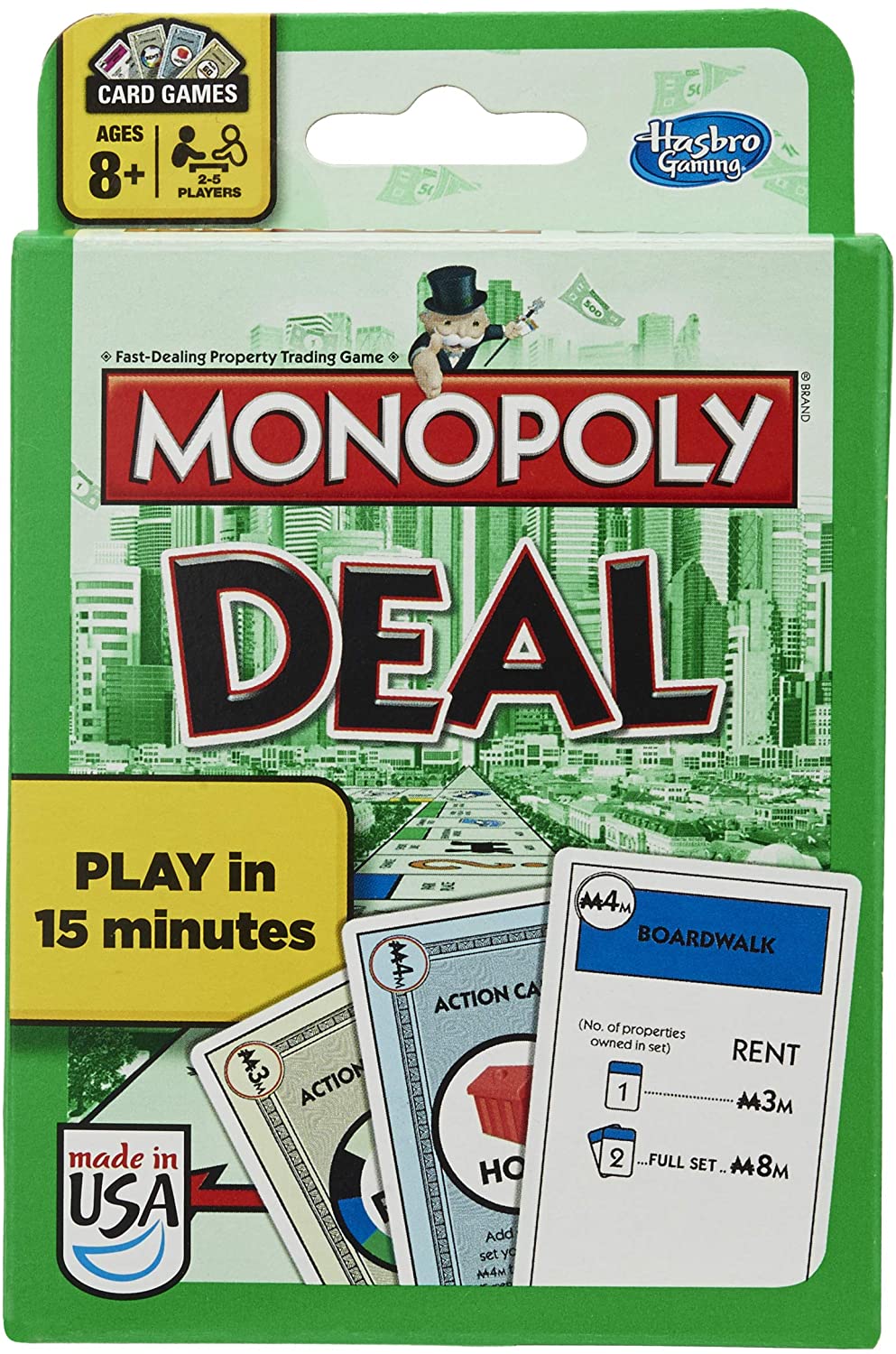 6 . Five Crowns – Five Crowns is a fast-paced card game that has 5 suits instead of 4. If you make the right combinations, you win!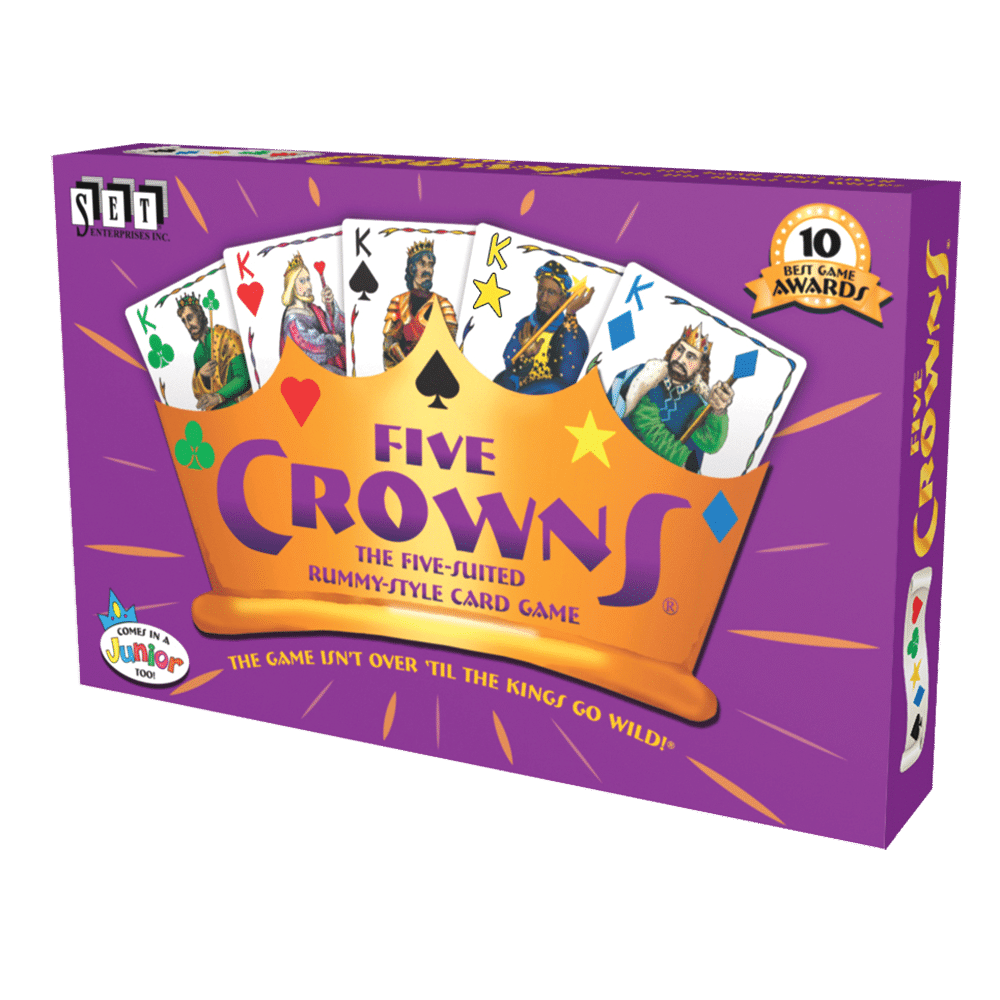 7 . UNO – A true fan favorite at every sleepover, UNO is an easy two-player card game that's super fun!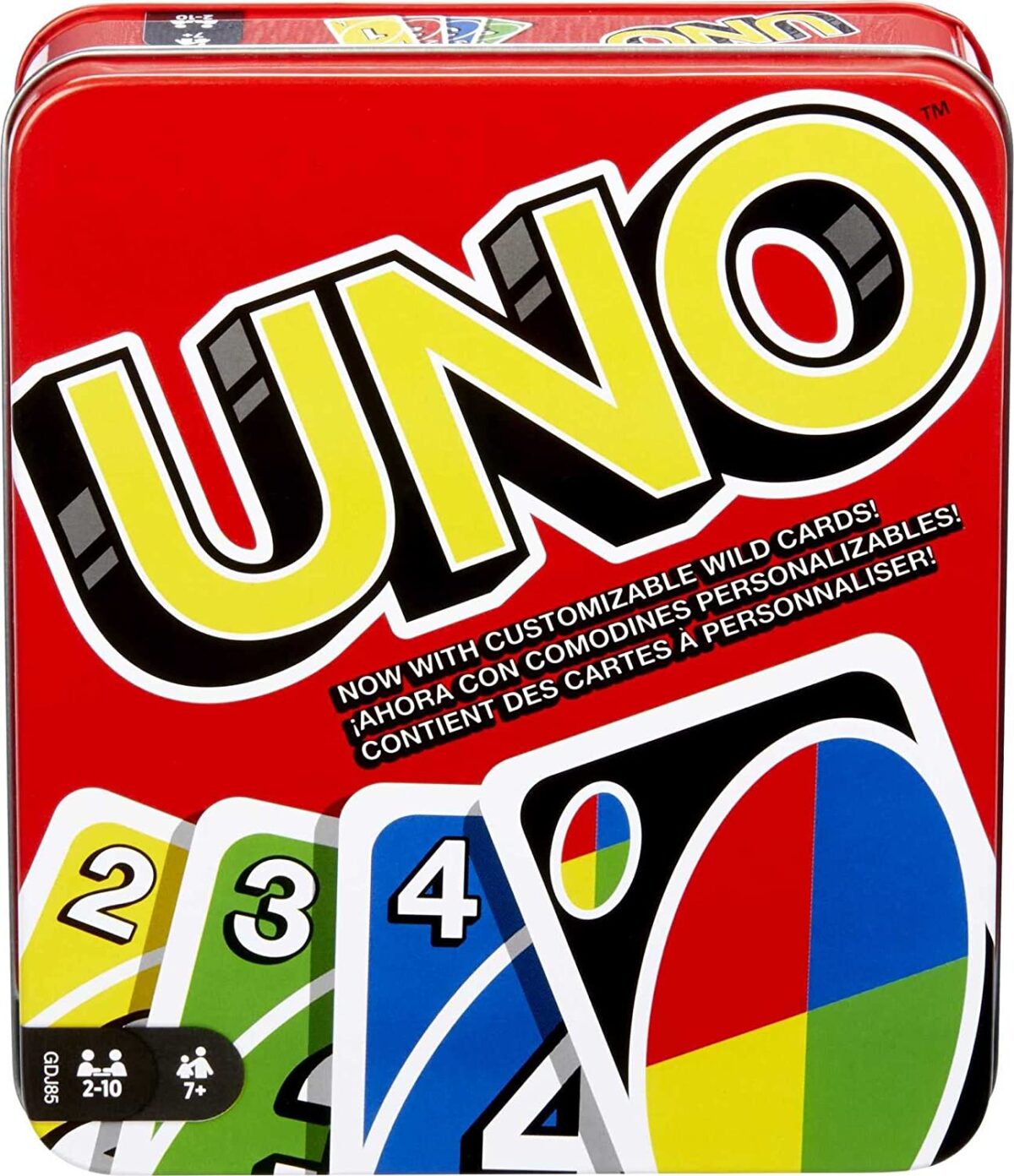 8 . 3 Up 3 Down– This addictive card game only takes three minutes to learn and ten minutes to play. What could be better?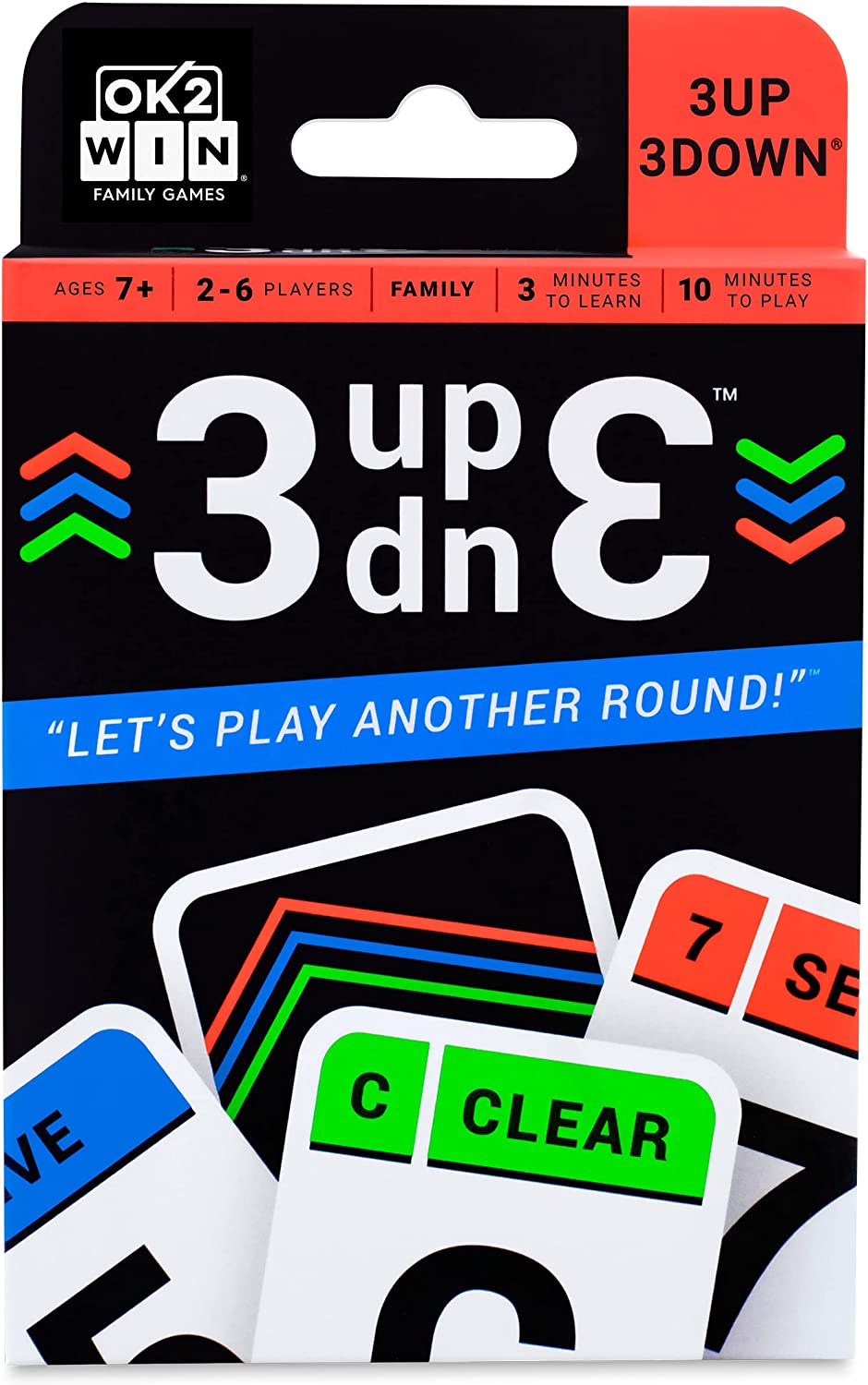 9 . Nope!– If you're looking for a quick, 15-minute card game to play with your sweetie (or your kids!), this is a great choice.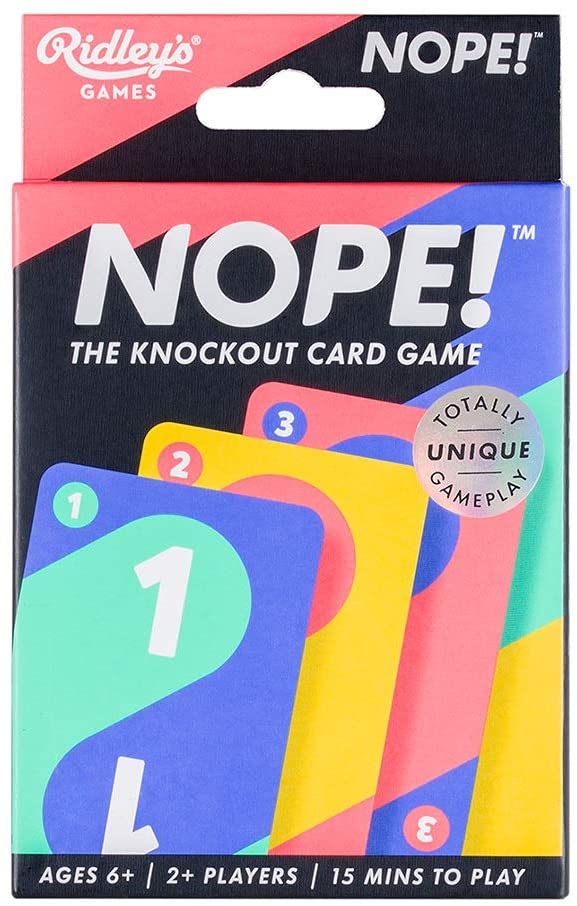 10 . Dutch Blitz – Dutch Blitz has been described as a "very energetic Solitaire," and we couldn't agree more! The old-timey feel of the cards adds an extra special touch to this card game for 2 people.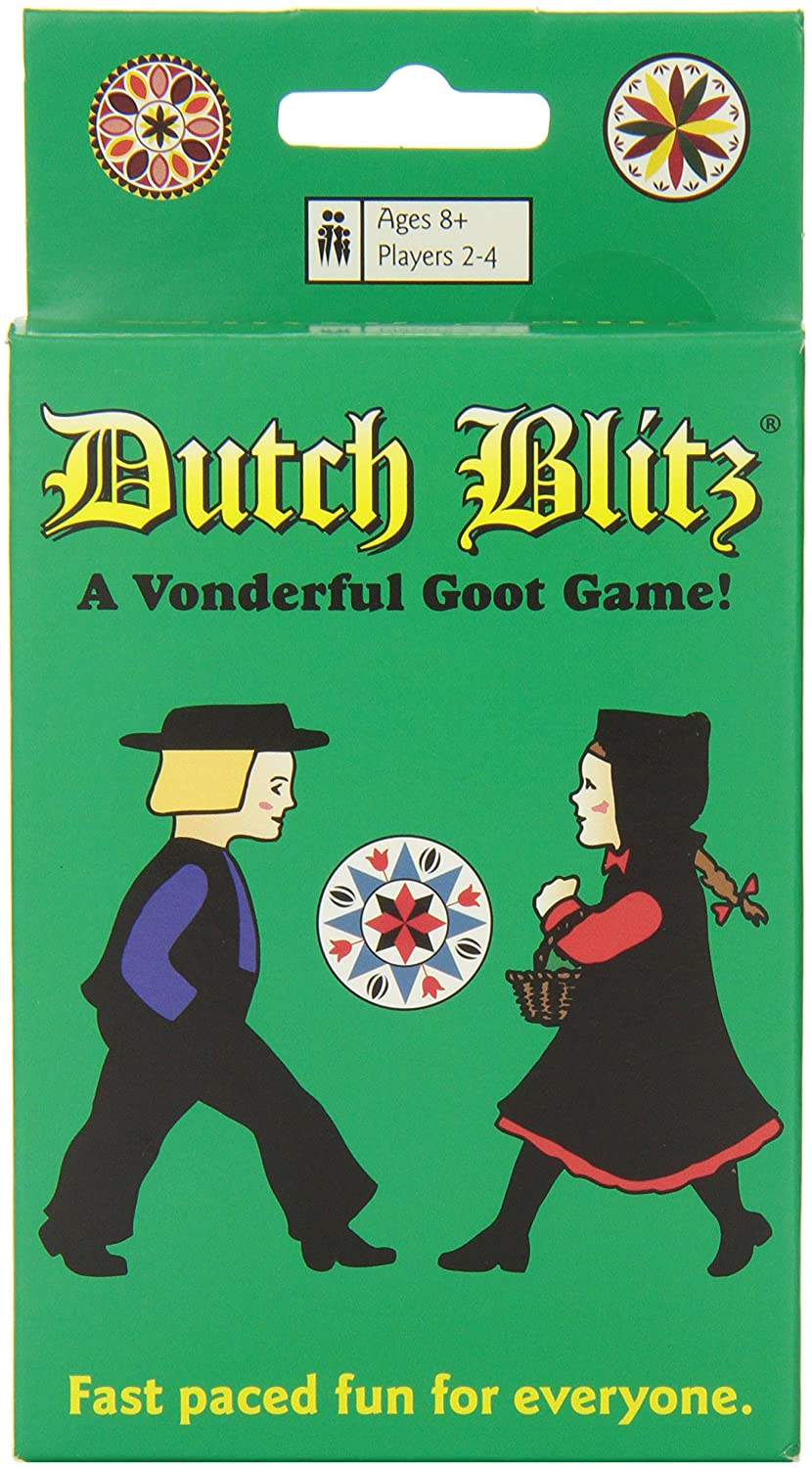 11 . Exploding Kittens – This wild and wacky card game will have you laughing and strategizing at the same time.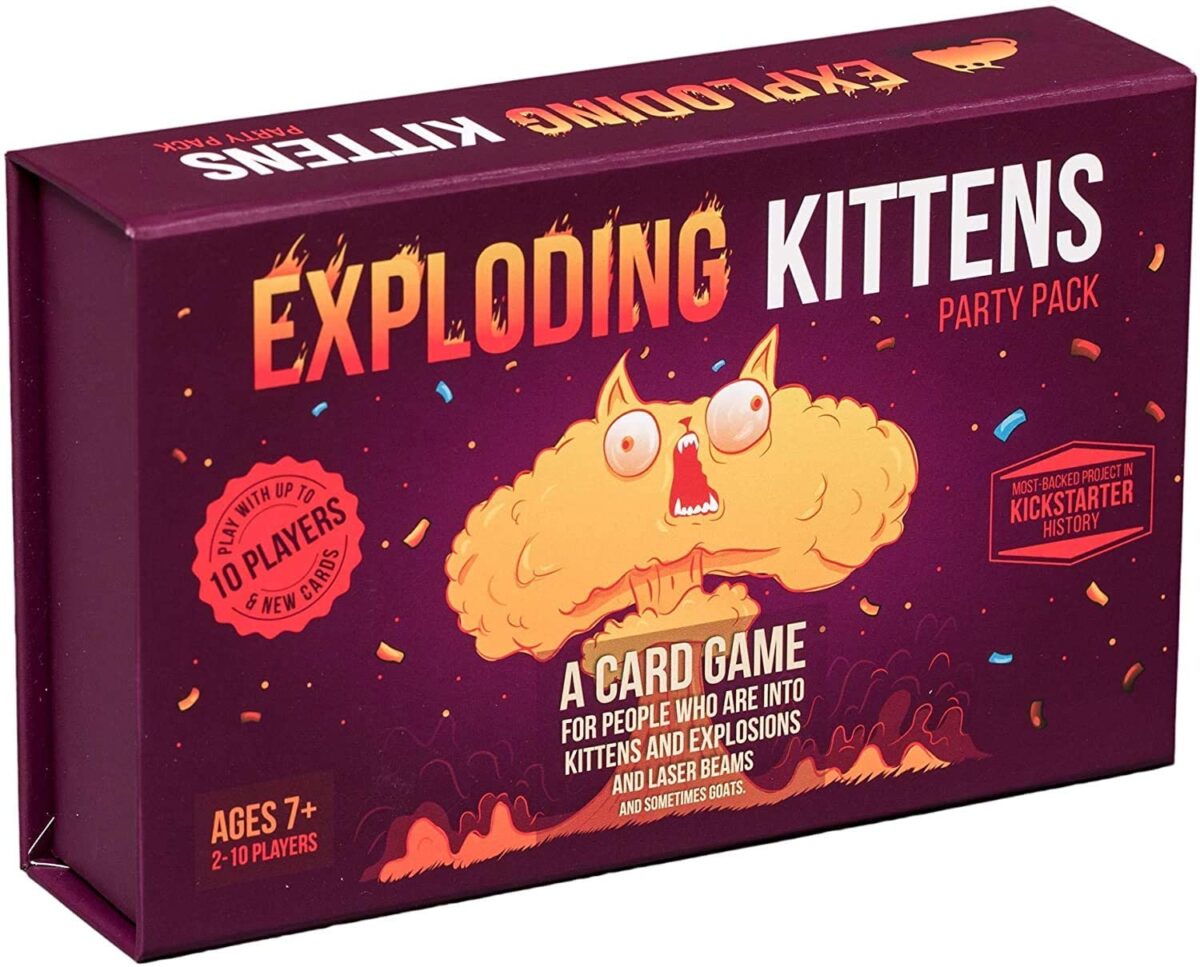 12 . Throw Throw Burrito – If you're looking for a 2-player card game that's truly kooky (and will get you out of your seat!), give Throw Throw Burrito a try.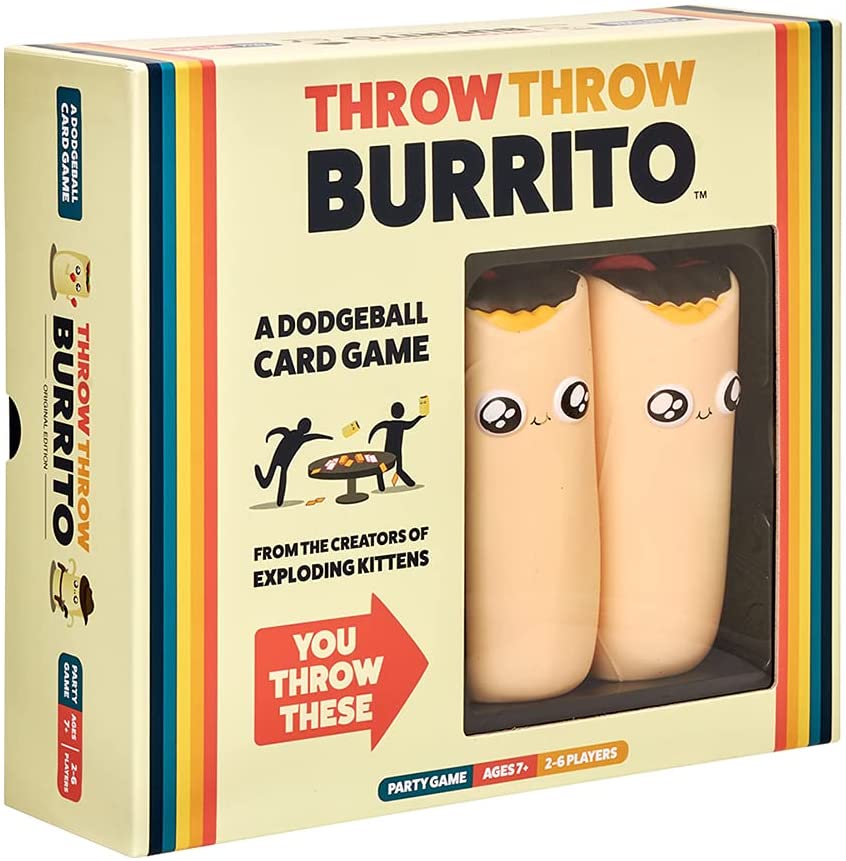 13 . Couch Skeletons – We promise there's nothing spooky about this one—just pure silliness and some skill.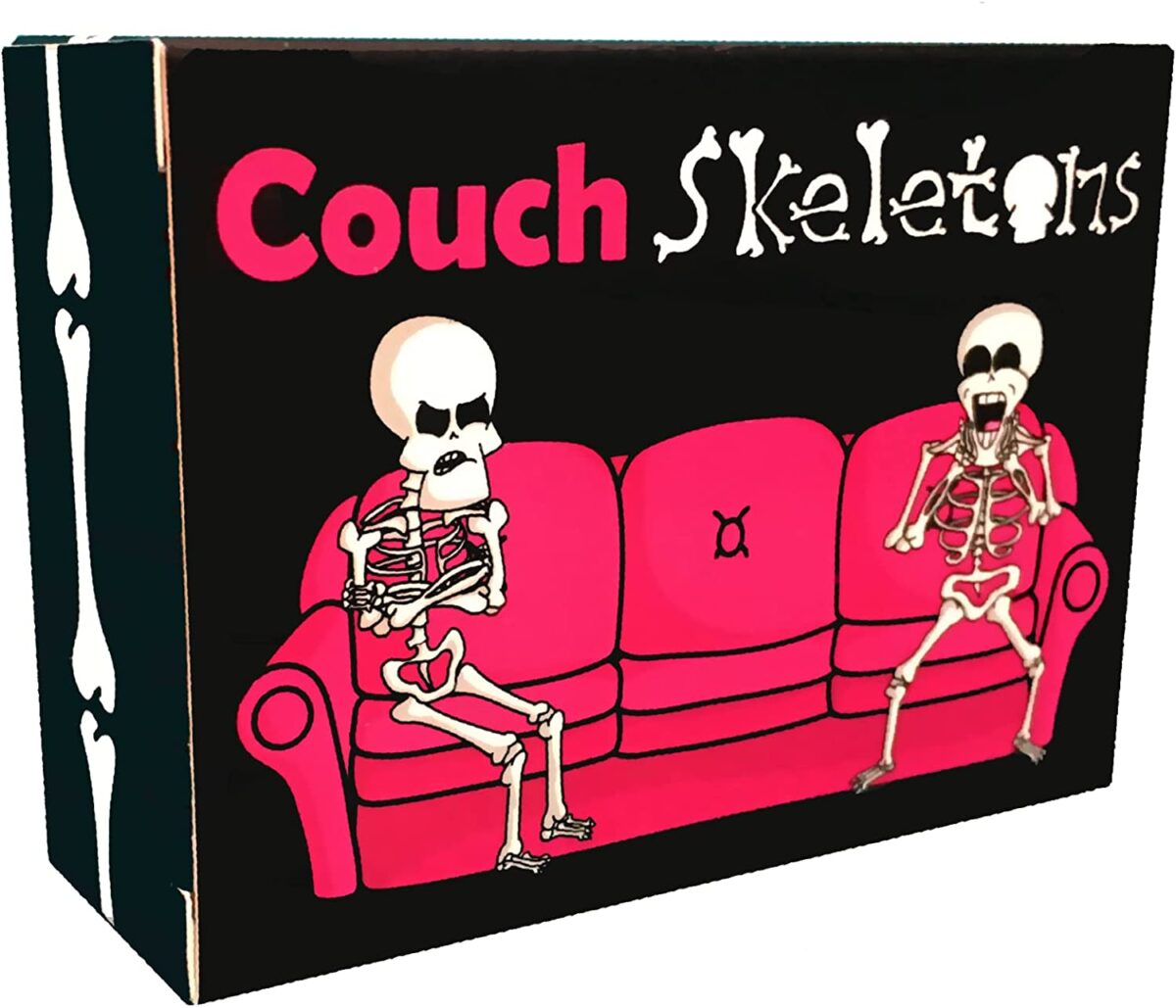 14 . Taco vs. Burrito – Billed as "the battle to build the weirdest, wildest meal," this is a crazy two-player card game (or up to 4 players!) the whole family will enjoy!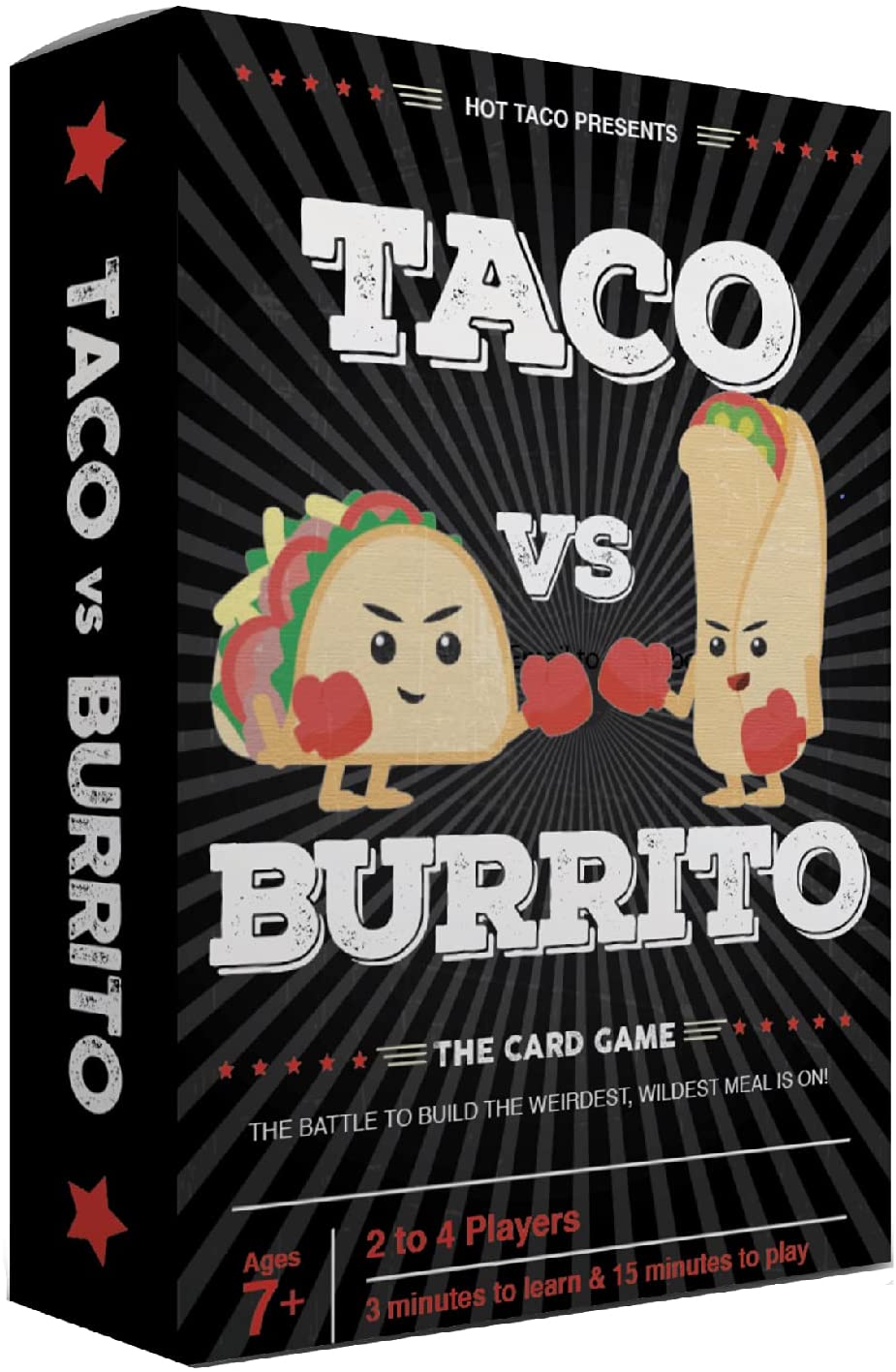 15 . Quiddler – If you enjoy word puzzles, Quiddler is the 2-player card game for you!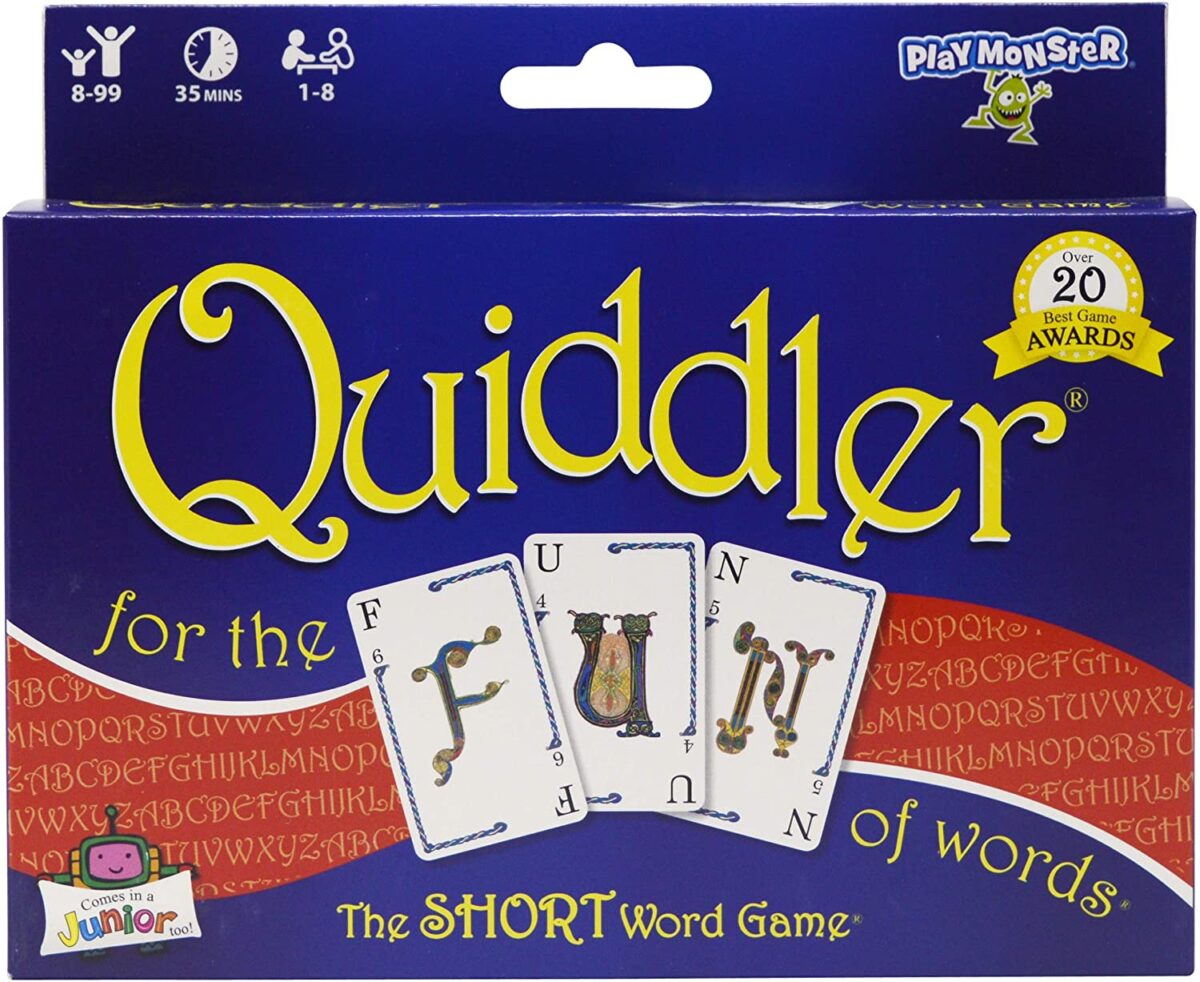 16 . Codenames: Duet – If you've ever played Codenames, you'll love this two-player card game based on the original.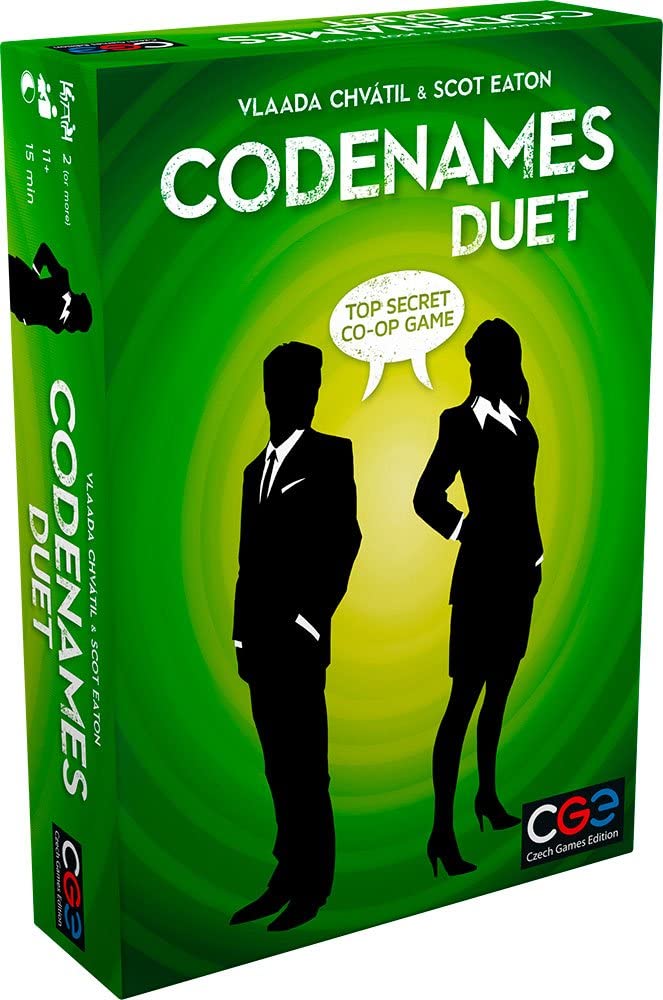 17 . Spot it! – How quick are you at spotting items? You're about to find out!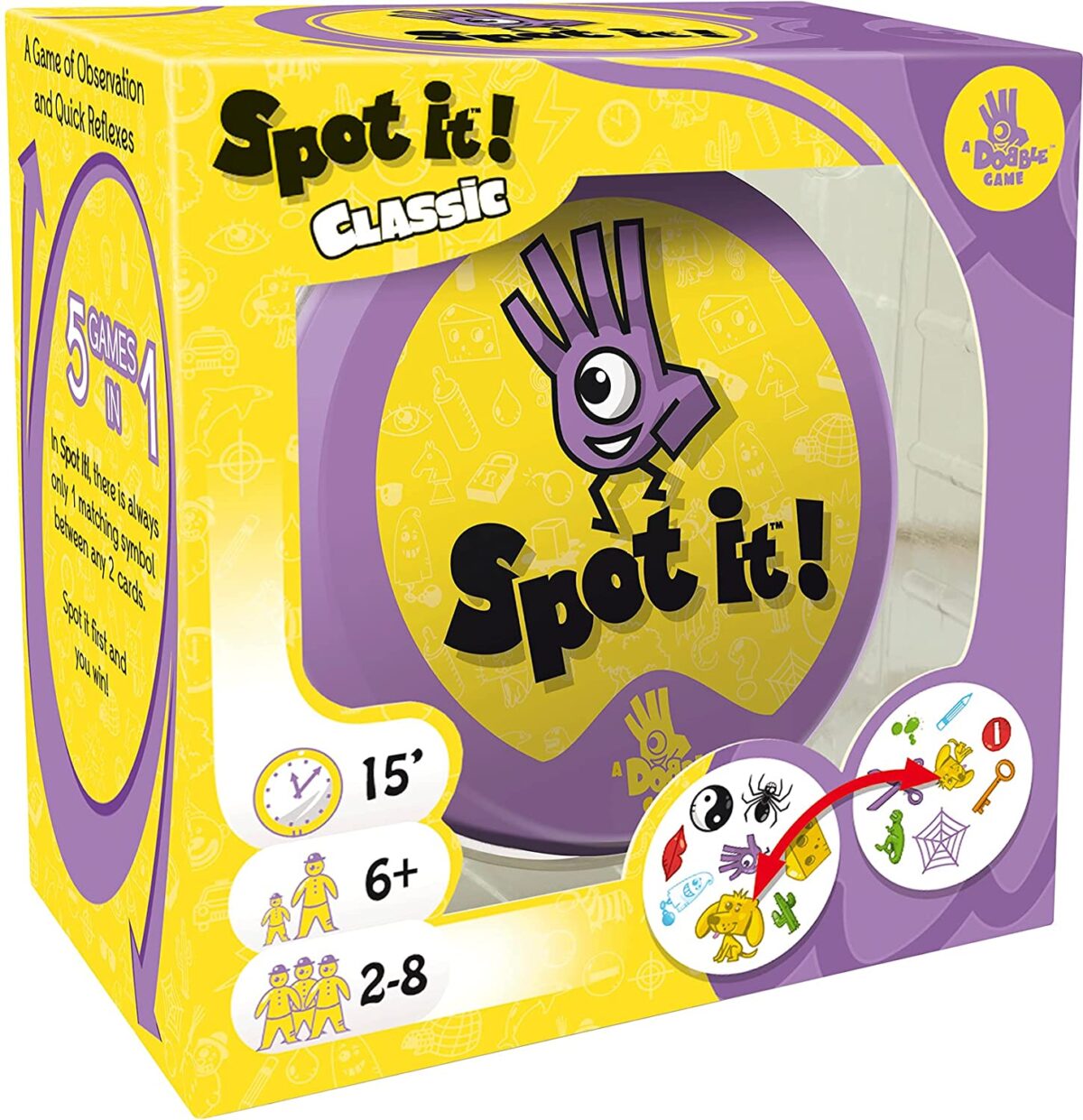 18 . Po-Ke-No – Even if you've never heard of Po-Ke-No, you're in for a treat. Just think of it as a two-person card game that combines Poker and Keno.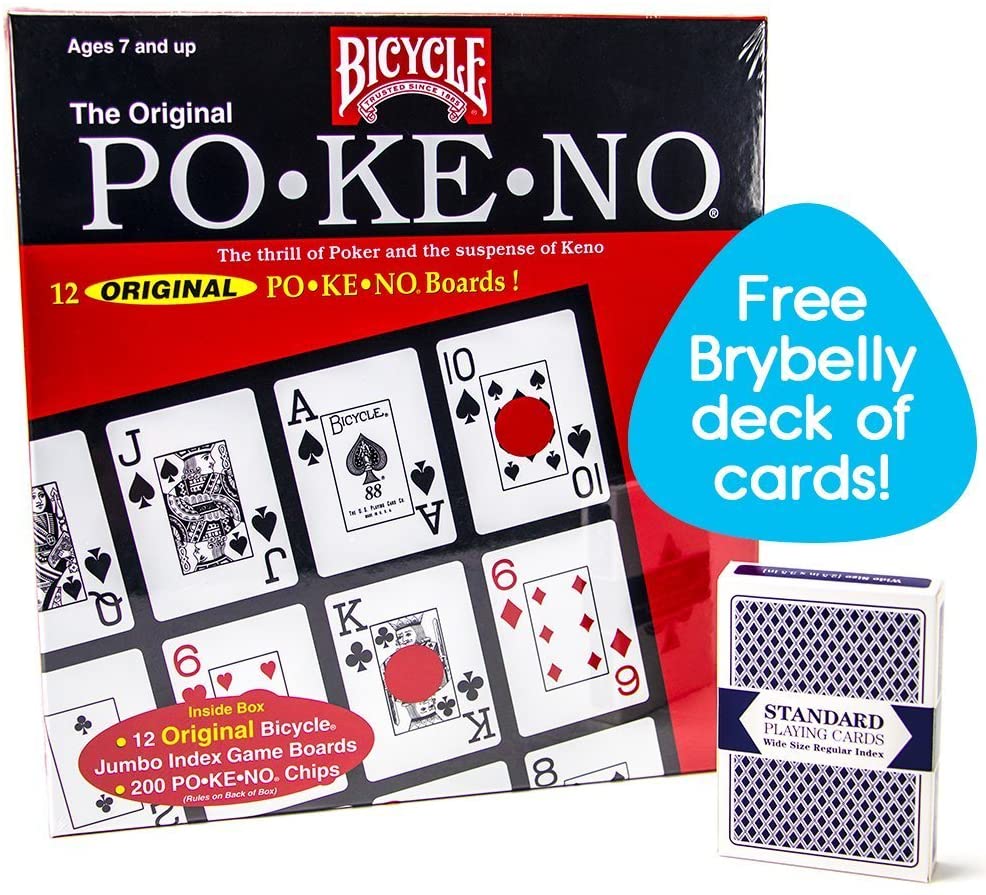 19 . Sriracha: The Game – Everyone's favorite spicy condiment takes center stage in this hilarious slapping card game.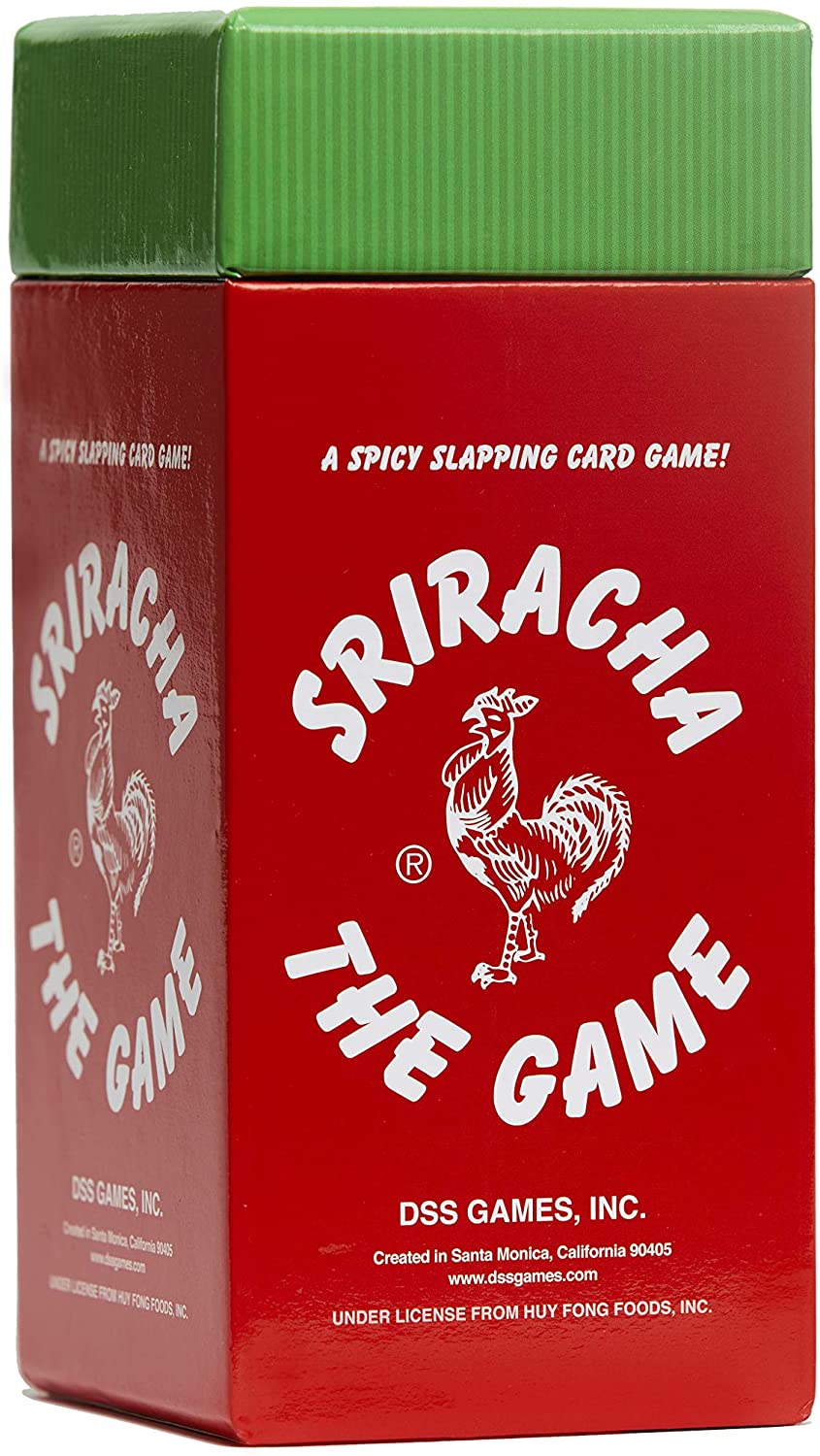 20 . SKYJO – The goal of SKYJO is to get as few points as possible! It only takes 30 minutes to play and is a great card game for 2 people ages 8 and up.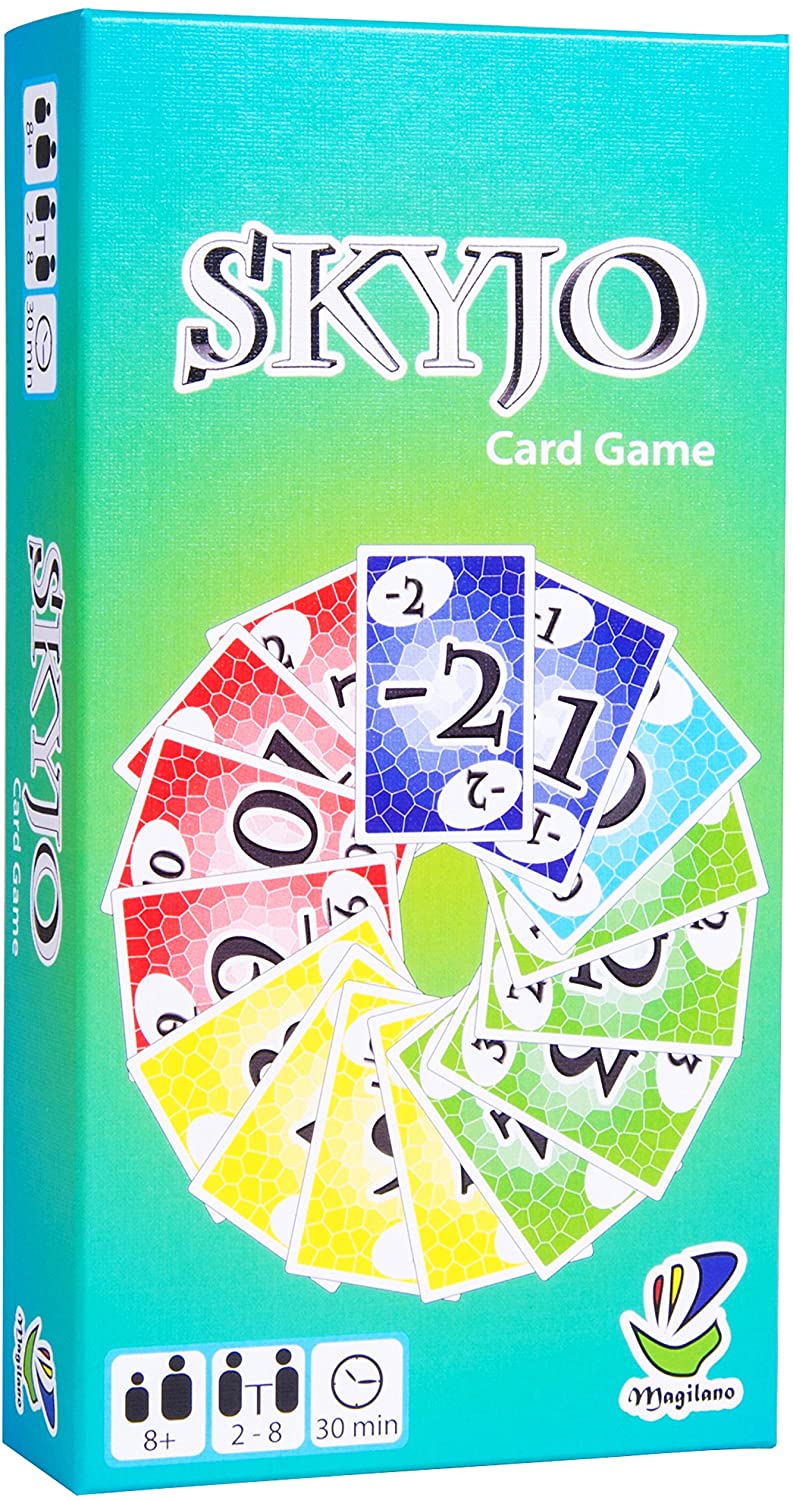 21 . Happy Little Dinosaurs – See if you're the dino who will outlive all the disasters about to come your way!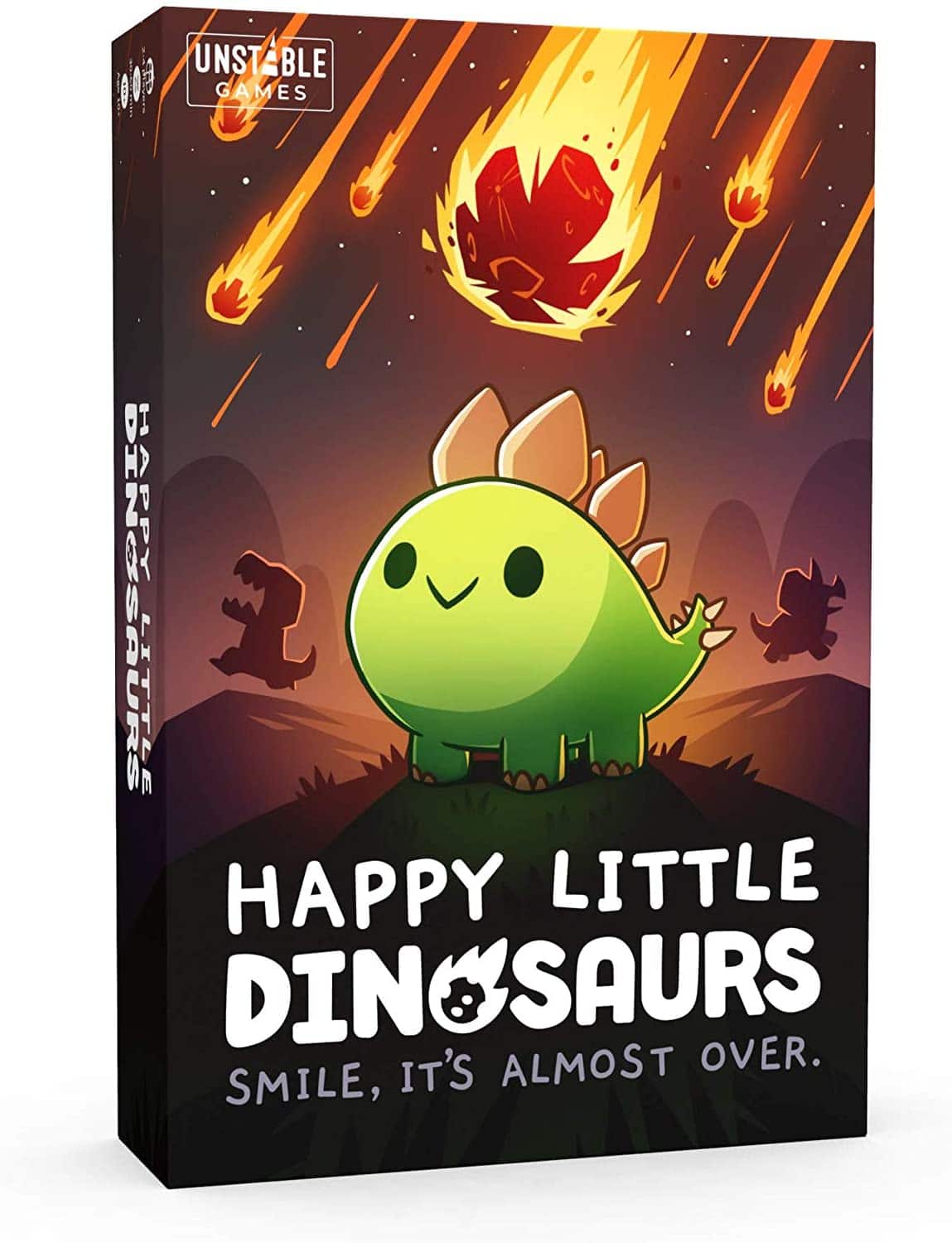 22 . RACK-O – As fun as modern card games are, we can't get enough of the classics! RACK-O absolutely makes that list.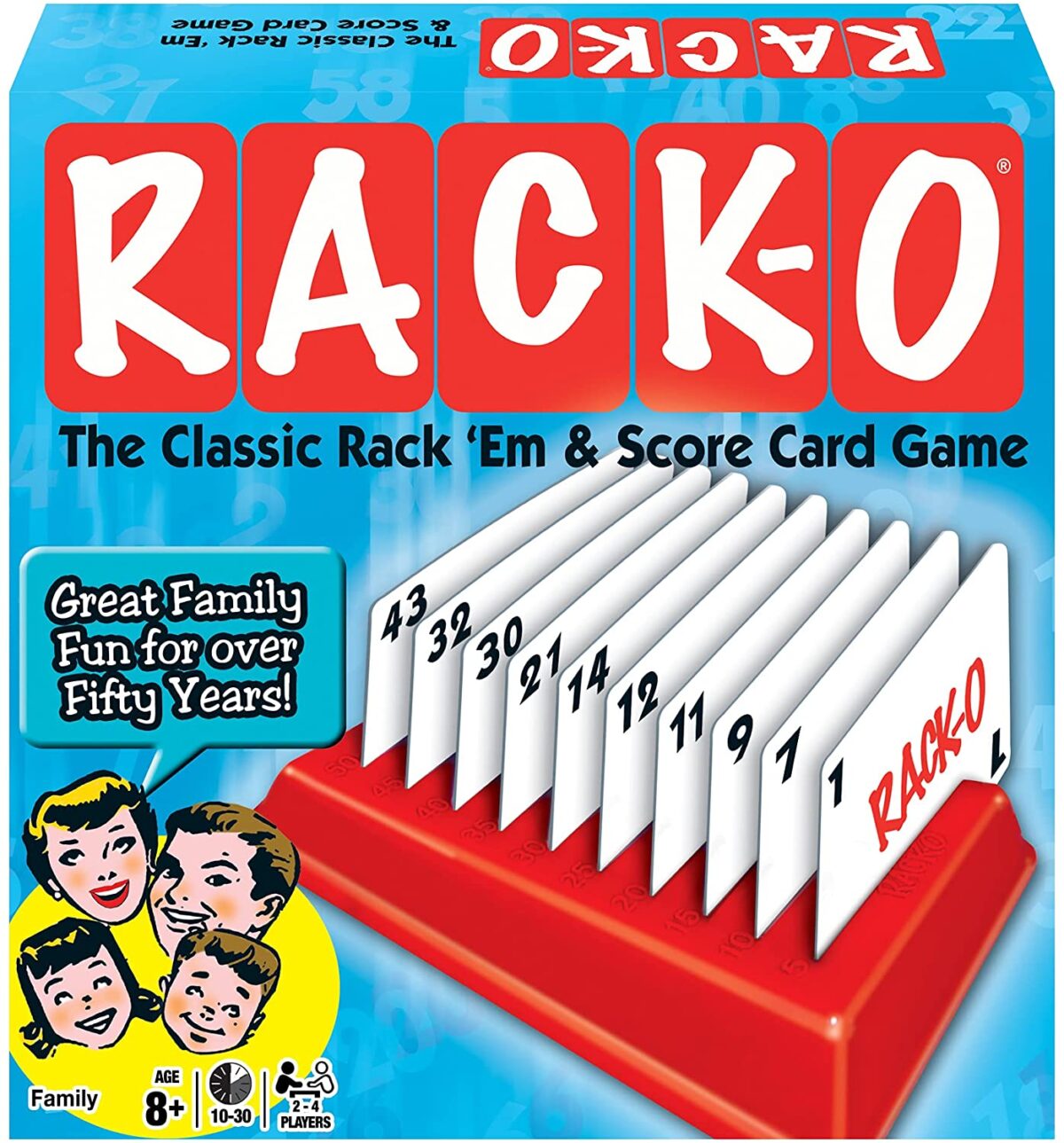 23 . Spoons– Is this a blast from your teenage past or what?! This set includes everything you need—including the spoons.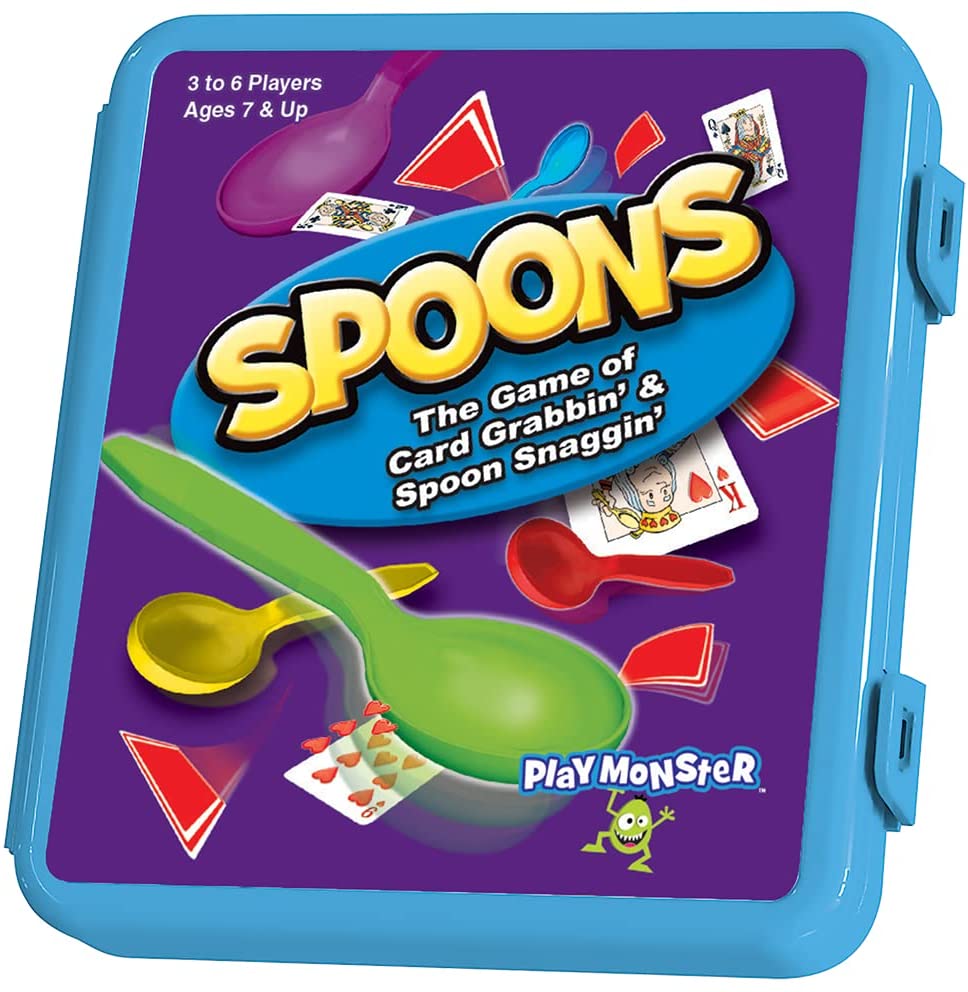 24 . Goat Lords – This is one of the wackiest two-player card games out there, and we couldn't love it more!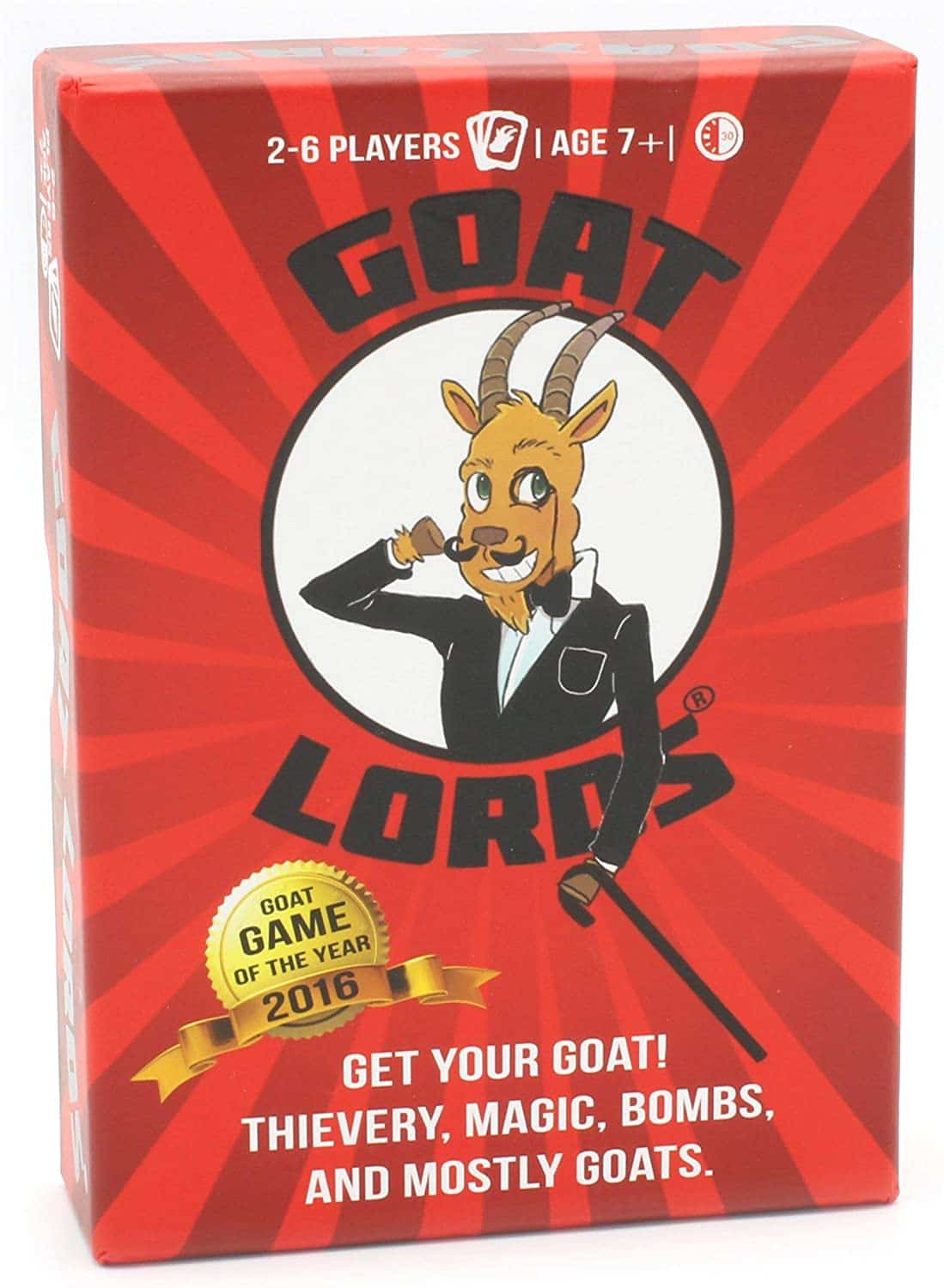 25 . Rook – Rook is another classic two-person card game you'll want to add to your collection.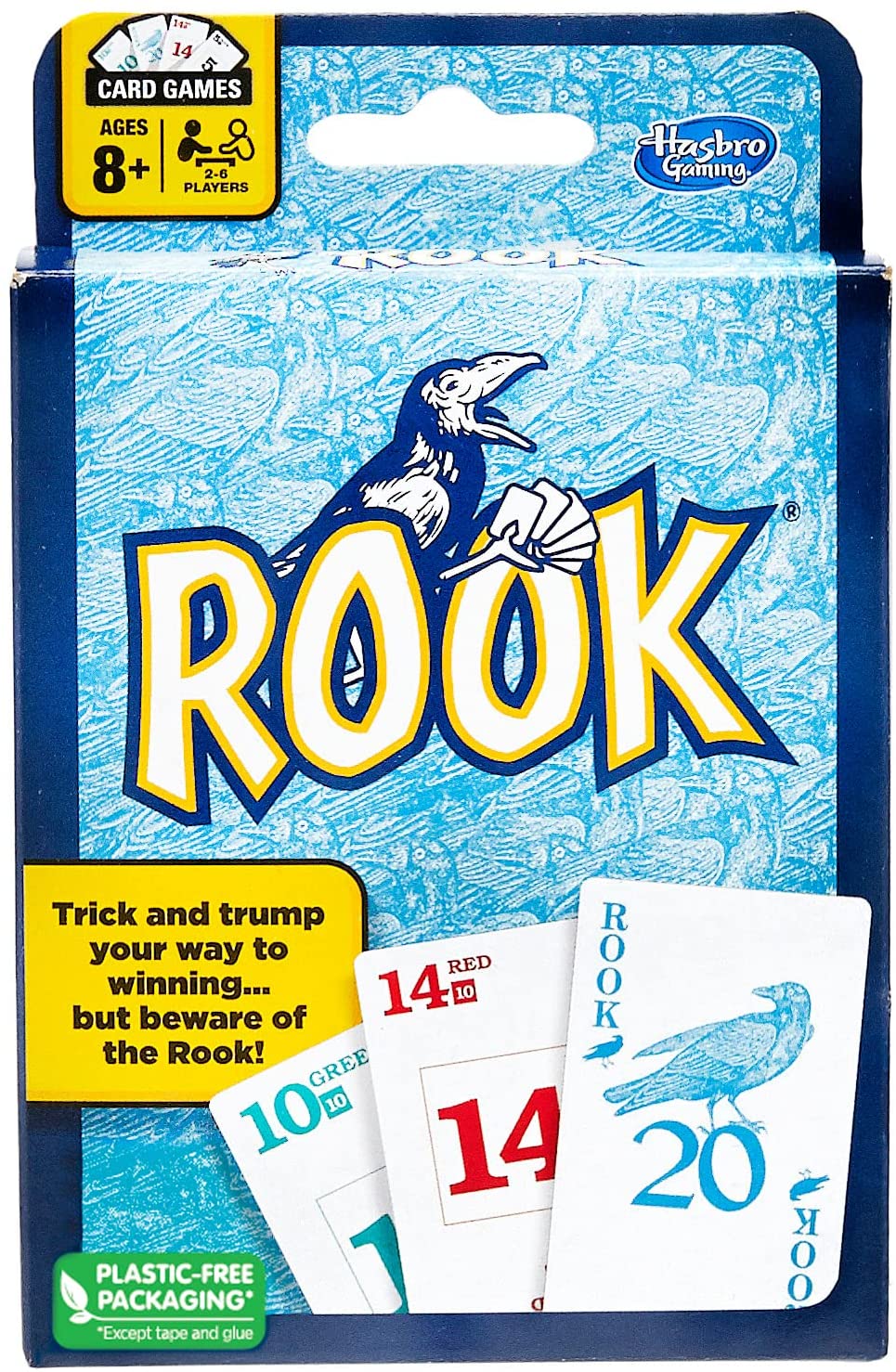 Best 2-Player Board Games
If 2-player games with cards are just a little too simple for you, then any of these 2-player board games might do the trick!
1 . Stratego – This is one of those two-person games that even the kids can get into! Each player has an army of pieces, and each one has a different numerical value to it. You move your men around and try to find the flag on your opponent's side without losing your own flag in the process. Here are more directions to read.
2 . Ticket To Ride – In this game, you go on a cross-country train adventure where each player collects and plays matching train cards to win railway routes that connect cities throughout North America. It really is one of the best 2-player board games out there!
3 . Ticket To Ride – Europe – In this game, you go on a train adventure through the turn of the century Europe. There are so many extra elements in the European version that make the game more exciting.
4 . Scrabble – Scrabble is a fun word game that tests your spelling, vocabulary, and spatial skills all at once!
5 . Blokus – In Blokus, your visual and spatial skills are tested. The object of the game is to place as many of your 21 different shaped tiles onto the board. It sounds easy enough, but not when you are playing another person and realize your shapes can only touch each other by their corners.
6 . Othello – In Othello, you use the board and your own colored piece to "capture" your opponent's pieces and make them yours.
7 . Pandemic – This board game hits a little close to home, but that's half the fun! Put that experience to the test and see if you can help end a global pandemic!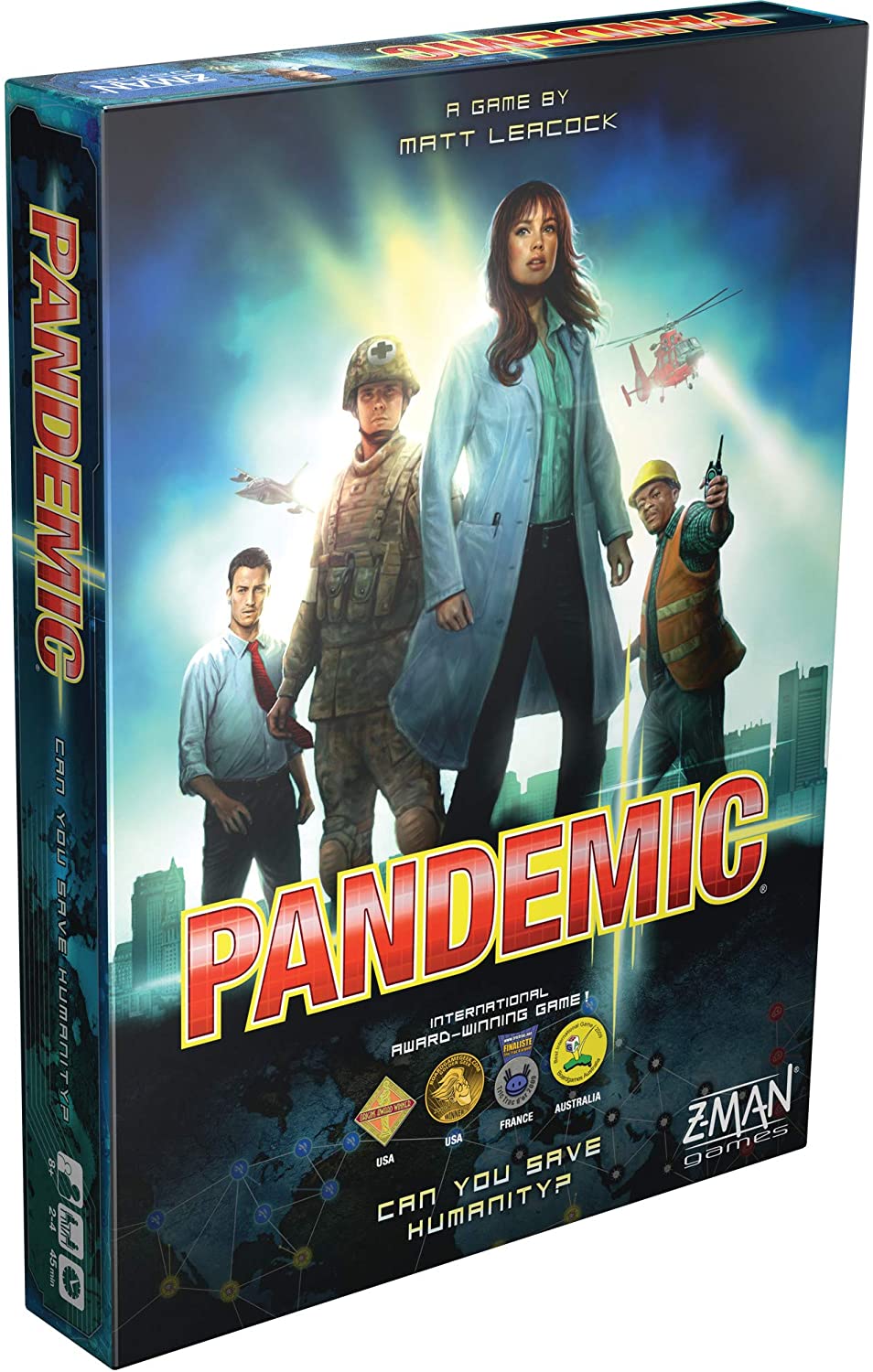 8 . Risk – If you love games of strategy where your goal is to divide and conquer, you should definitely give Risk a try.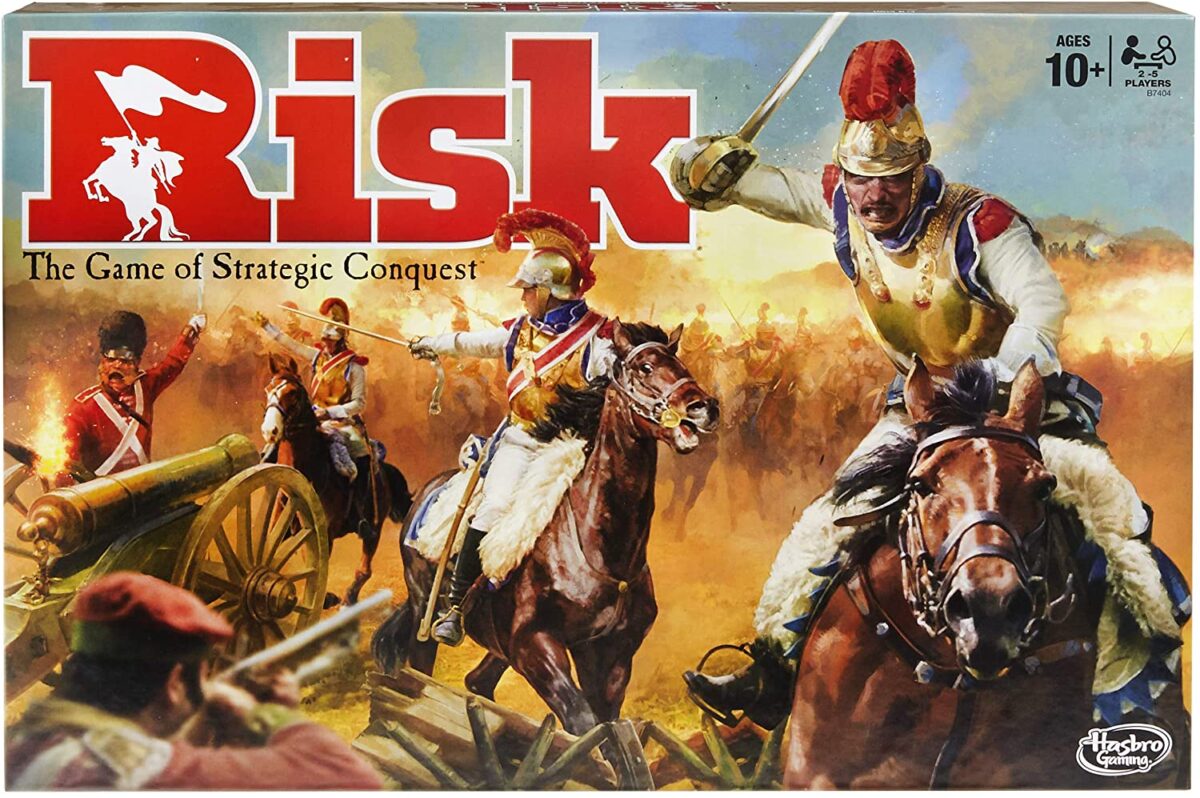 9 . Trivial Pursuit: Harry Potter Edition – Attention, all Harry Potter lovers! This magical twist on Trivial Pursuit will be right up your alley.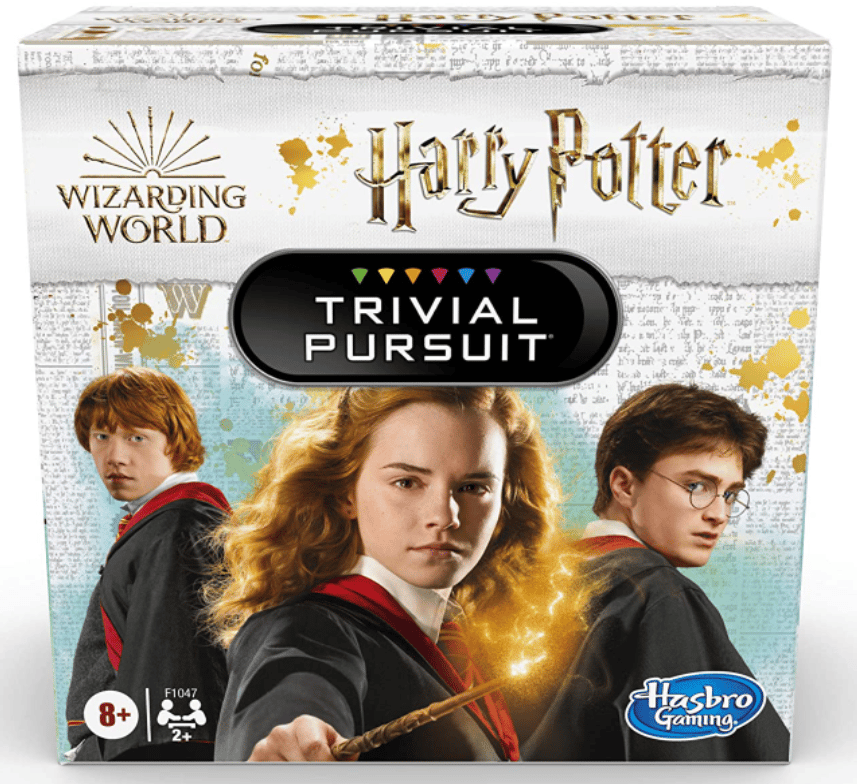 10 . Monopoly – No list of 2-player board games would be complete without a classic game of Monopoly!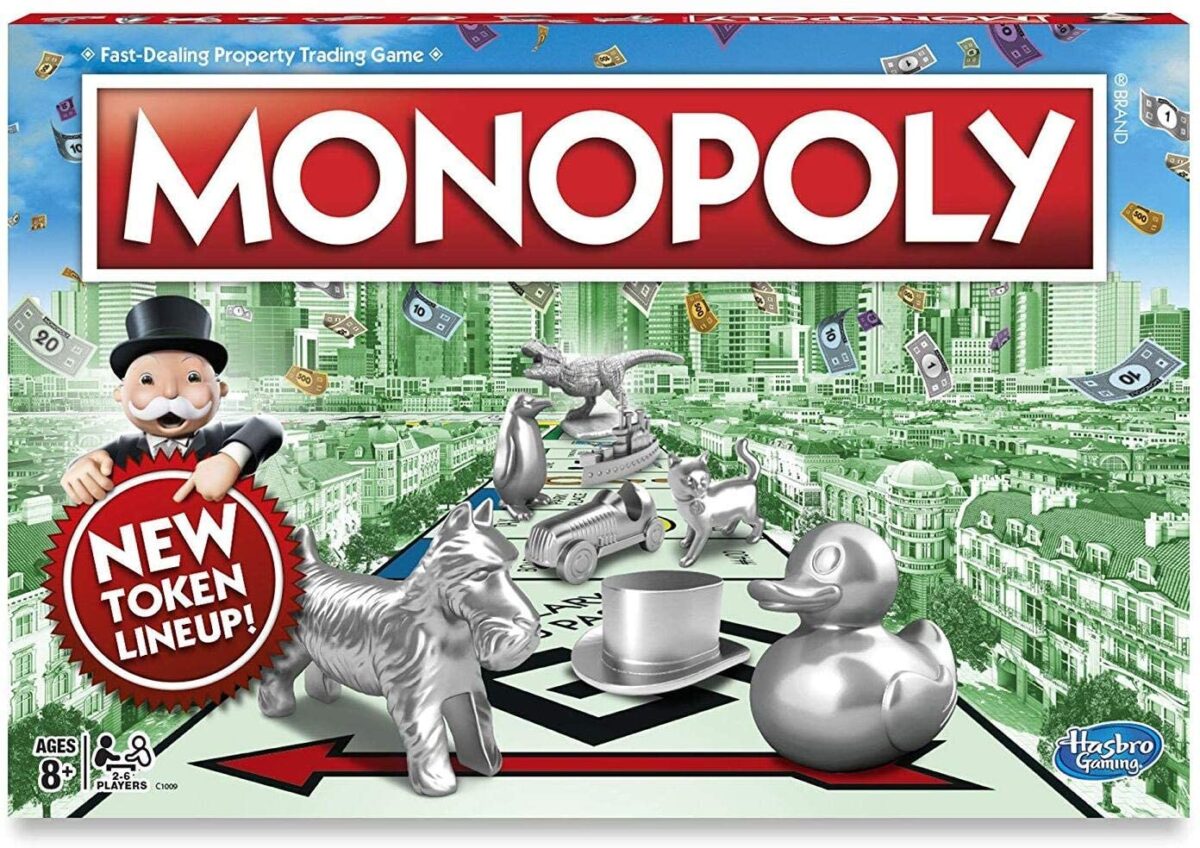 Was that a great list of 2-player games or what?! For even more fun game nights, check out our list of 50 Two-Player Card Games and our list of Fun Four-Player Card games!