Fun Halloween Traditions
CREATE BONDS AND MEMORIES THAT WILL LAST A LIFETIME! 
 We have collected only the best Halloween traditions that your husband and children will love! Make this Halloween season full of traditions that will create lasting memories your whole family will cherish for years to come.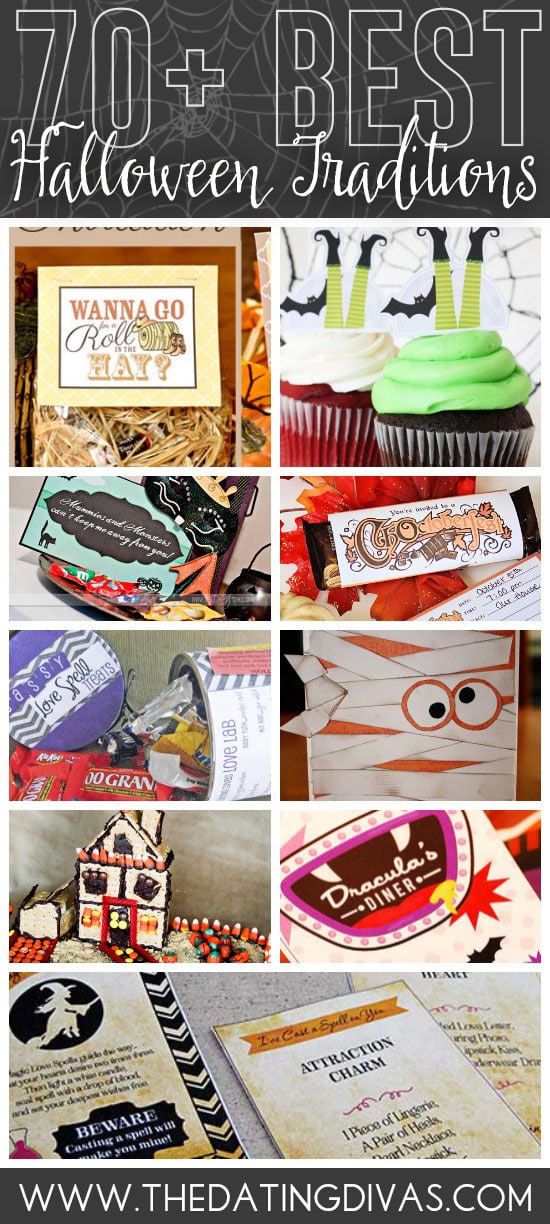 Look no further for Halloween traditions! We have collected only the best ideas. You will find a tradition or two in this collection that you and your family will fall in love with! In this round-up you will find:
24 Halloween Traditions For Couples

16 Halloween Traditions for Families

15 

Halloween Traditions for Kiddos

16 

Halloween Night Traditions

1 

More EXTRA Special Halloween Tradition
Traditions For Couples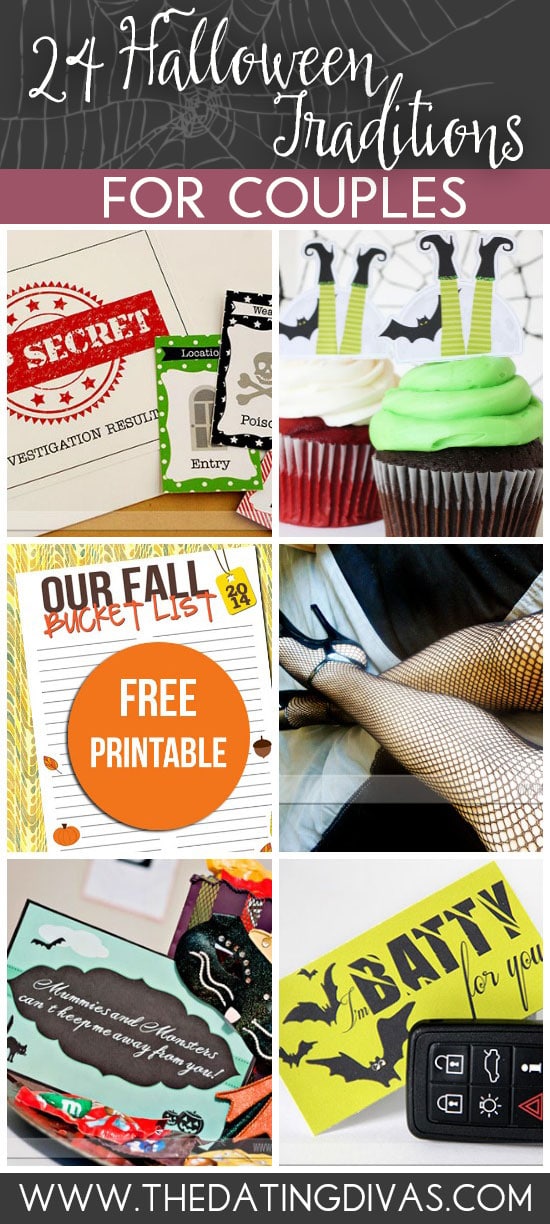 Before you send those kids off trick or treating, spend the early evening celebrating Halloween with dinner, movies, and treats.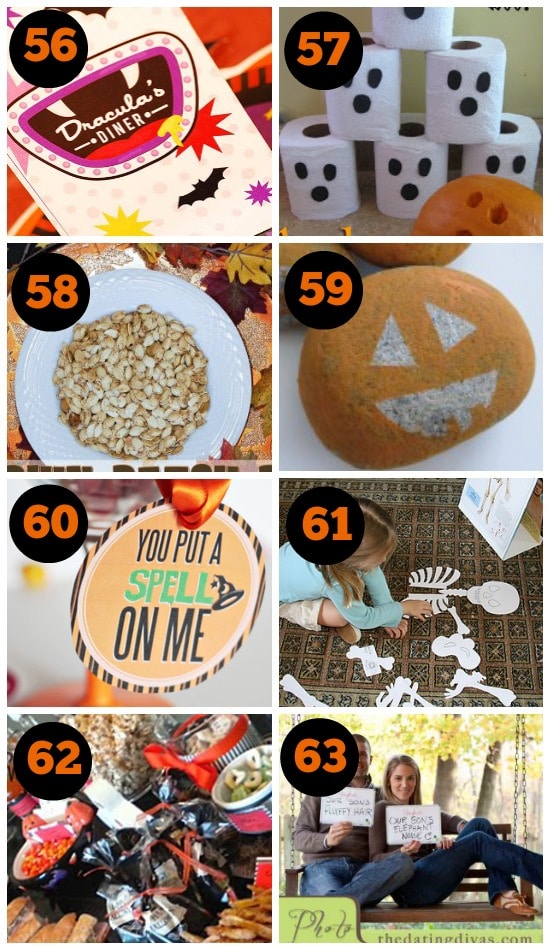 56. Dracula's Diner – A silly halloween dinner that will have you ordering eyeballs, skeleton bones and Dracula's blood! 
57. Pumpkin Bowling – Knock over the "ghosts" with a pumpkin! 
58. Pumpkin Patch Date – Invite, pick out pumpkins, carve pumpkins, and bake seeds.
59. Rock Jack O Lanterns – Painting rocks with the kids. 
60. Create Halloween Dipped Tableware – Get into the spirit of Halloween with this crafty idea. Make it a tradition to create a new dipped creation each year. 
61. Building a Skeleton – A great learning and fun activity for the kiddos! Cut out skeleton pieces with paper plates or paper and put them together. 
62. Black and Orange Party – Don't leave all the partying to the kiddos this Halloween! Get in on the fun with these cleverly Spooktacular Halloween treats and recipes.
63. Family Photo Date – Gather the family together and fill in prompts on signs for a fall photo shoot.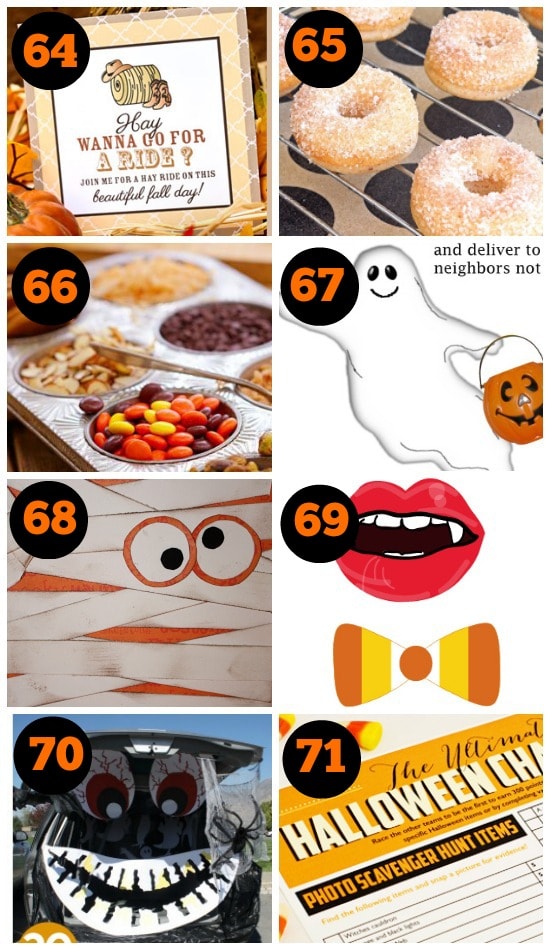 64. Hay Ride Date Night – Invite your Halloween date for a hay ride and end the night rolling in the hay!. 
65. Apple Orchard and Bake Cider Donuts – Go to an apple orchard, pick apples, use them to make these donuts.
66. Fall Picnic – Skip dinner at home, instead have an adorable fall picnic with home made sundaes. 
67. You Have Been Boo'ed – Start service around your neighborhood by sneaking treats to a neighbor and challenging them to serve as well! 
68. Some Mummy Loves You Card – Make a festive Halloween card for your hubby. 
69. Halloween Photo Booth – Add a little spark to your Halloween photos with this DIY photo booth printable props!
70. Trunk or Treat – Organize a trunk or treat for your neighborhood! 
71. Go on a Halloween Scavenger Hunt – The search is on for various Halloween -themed items. Be the first team to find these items and return with a picture for proof and you win!
More Halloween Traditions
There was one more tradition that didn't quite fit into any of the categories above. Sometimes us ladies forget that we get to celebrate the season to.  This idea is going to help you do just that!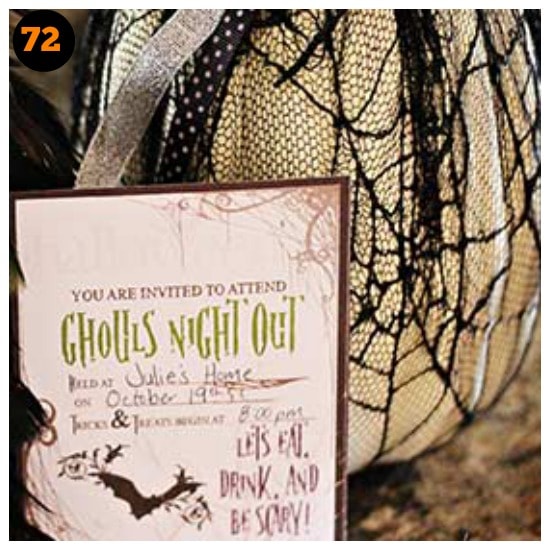 72. Ghouls Night Out – Are you ready to host a girls night out? Try our awesome Halloween-themed Ghouls Night Out for some fabulous spa-themed fun!
The time to start making traditions is now! Make this Halloween season memorable for you, for your marriage, and for your kids. 
Happy Halloween!
If you loved this, you HAVE to try our NEW Murder Mystery Kit!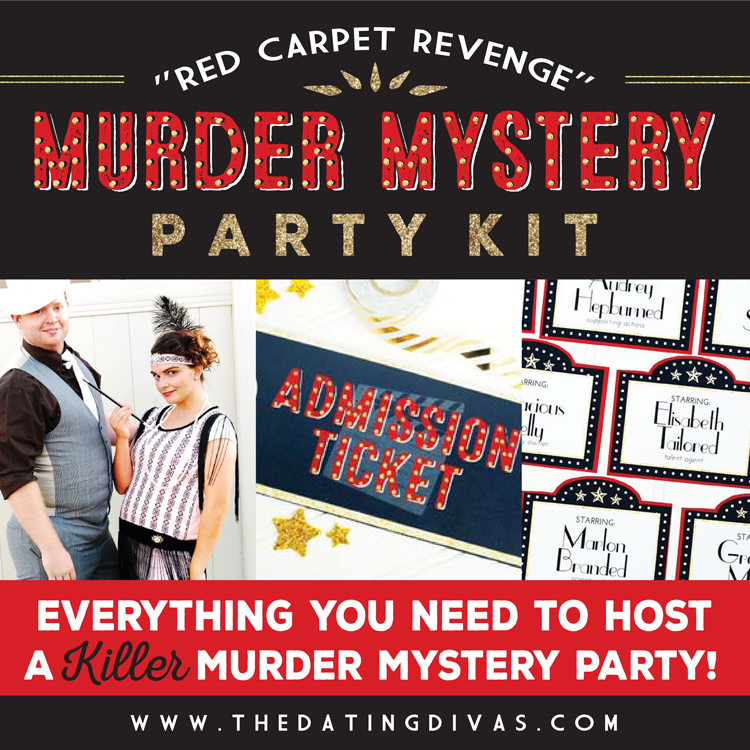 This 80 Page Murder Mystery Party Kit includes:
Hosting Ideas & Suggestions to make party planning a breeze.
Invitations personalized for each character with costume ideas!
Character Biographies to set the stage and story.
Name Tags to identify each unique character.
Table Cards & Food Tents to use if playing over dinner.
Task Cards for the characters to complete in each round.
Evidence Pieces to add intrigue and suspense!
Voting Ballots and Awards to vote for your favorite characters & suspects.
and much MORE!