Newlyweds?!  Know someone getting married?!
These anniversary signs are a FUN way to record the memories of your first year, month by month, and the big milestone years to come!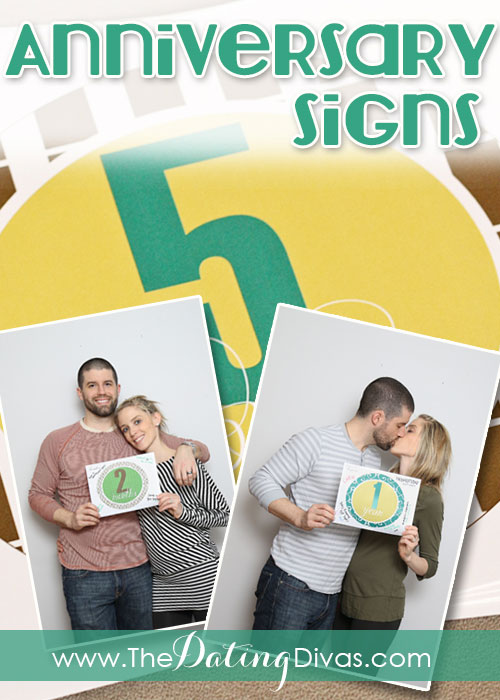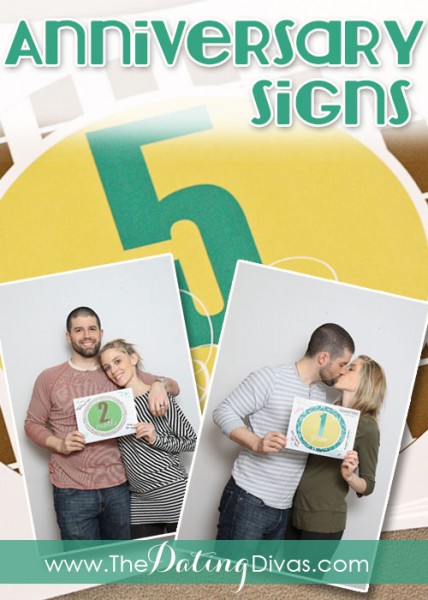 Disclaimer: This post contains affiliate links. To learn more about 'em, click here.

If you know any one with a baby, then you are probably familiar with the monthly stickers that ALL the moms place on their babies to track their growth over their first year!
Why not do that with your marriage!?

With these printable signs, created by Leah Aldous, record all the special moments that occur every month for the first year!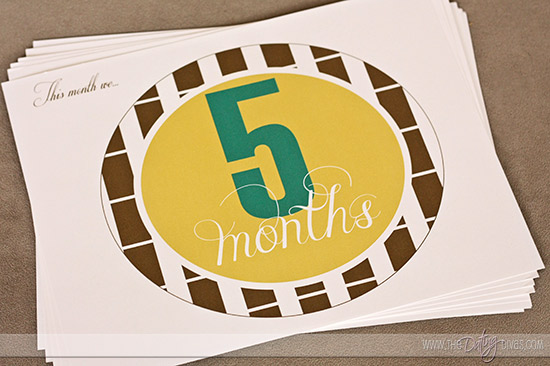 The first year is full of so many changes as two people become one!  Many include a first home purchase, first dog, job promotion, a baby on the way and MORE! Each month, write down what new and exciting things happened and take a picture as a couple holding your sign!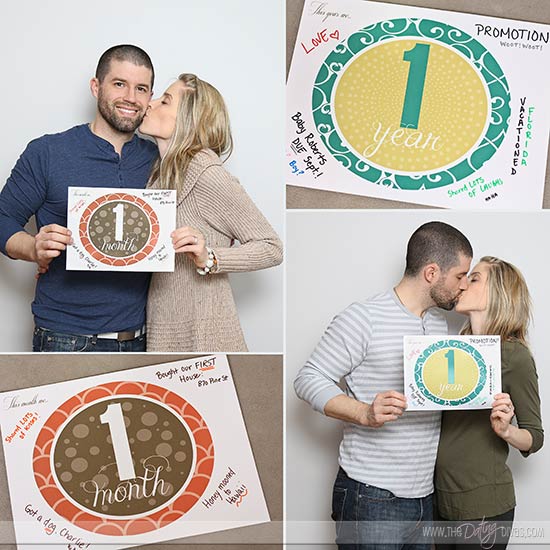 Then, save each sign in a binder as a keepsake.  Every anniversary take it out and reminisce on that significant first year!  Use the additional printable signs to recap on years 5, 7 and 10!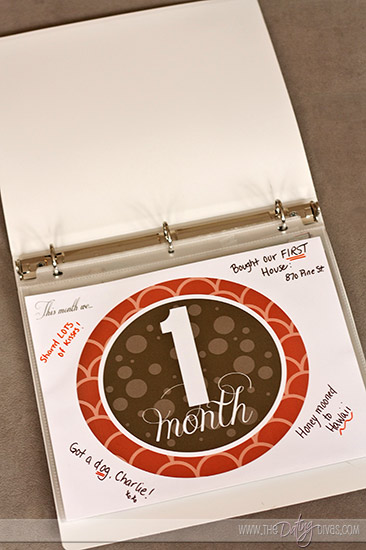 Add these printable signs to this beautiful
anniversary capsule
and create a great bridal shower gift for a family member or friend!  
Anniversary Signs
Printables Designed by Leah @ LA Sync Exclusively for The Dating Divas