30th Birthday Gift Ideas
Are you getting ready to celebrate your sweetie's 30th birthday? Hooray! We believe birthdays are such a special time of the year, that we've gone ALL out in finding the perfect list of birthday gifts for HIM on his 30th birthday to help you out! We just LOVE to spoil our men, but sometimes finding the perfect gift can be a challenge, especially on such a big milestone birthday! That's why we knew we had to make this list to help all you other wives and girlfriend out there. With this list, you can create pure birthday magic for your now 30-years-old husband or boyfriend! Check it out!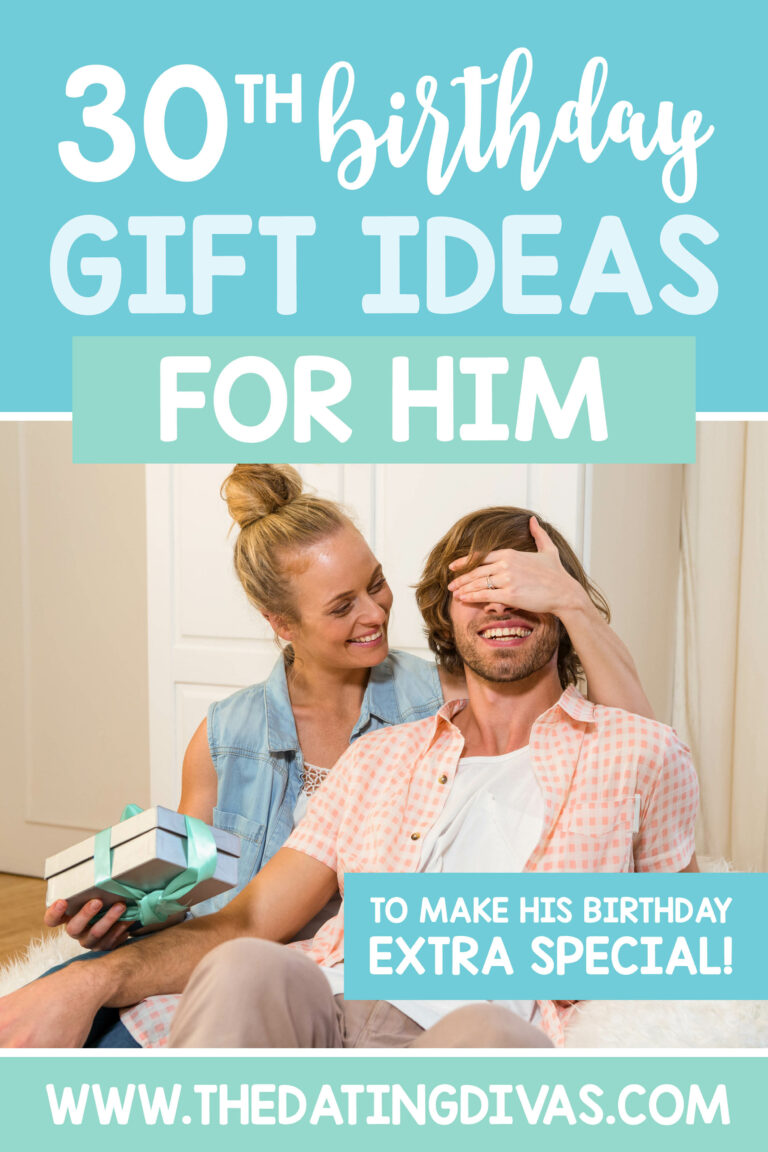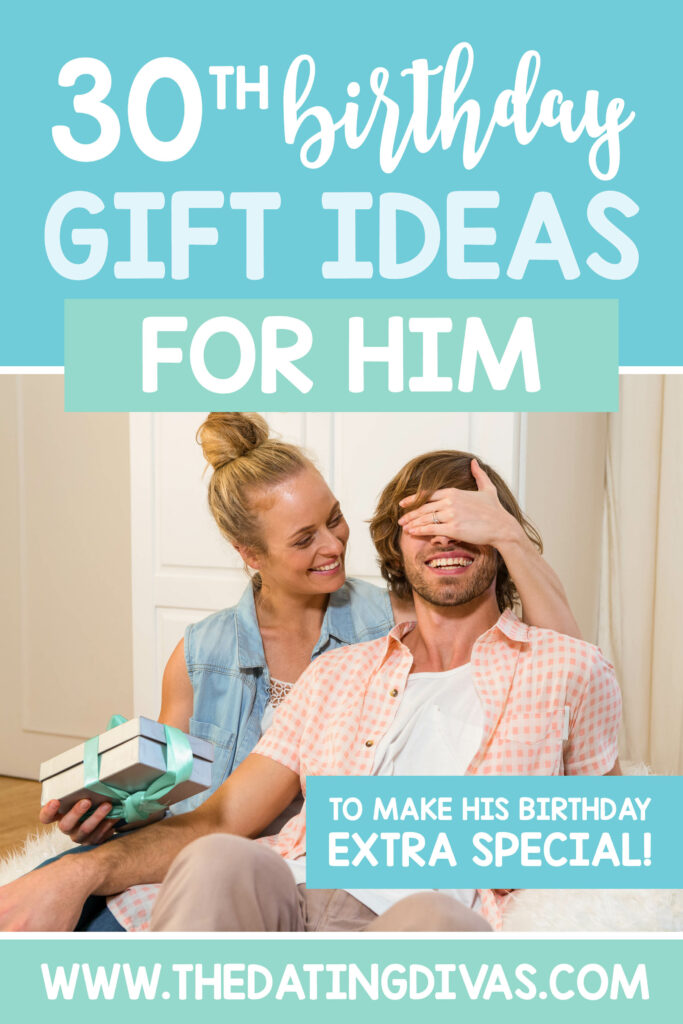 Now before we dive in, we need to be clear that celebrating the 30th birthday might not be a big deal to some. Hey! That's okay! There are plenty more birthdays ahead of ya… However, we personally like to take advantage of any opportunity to love a little extra on our sweeties. If you feel that way too, you're going to love all the creative birthday gift ideas for him we found!
What to Get Him For His 30th Birthday
We are SURE you are going to find some fantastic ideas for your man's 30th birthday below! But if you don't, have no fear! Asking your sweetie what THEY want for their birthday is always a good route to go. Because hey, then you know EXACTLY what they want! You could also focus on your sweetie's love language and do some extra little things to fill their love bucket. On the contrary, it is now time that we dive into this amazing list of birthday GIFT ideas for him. Let's go!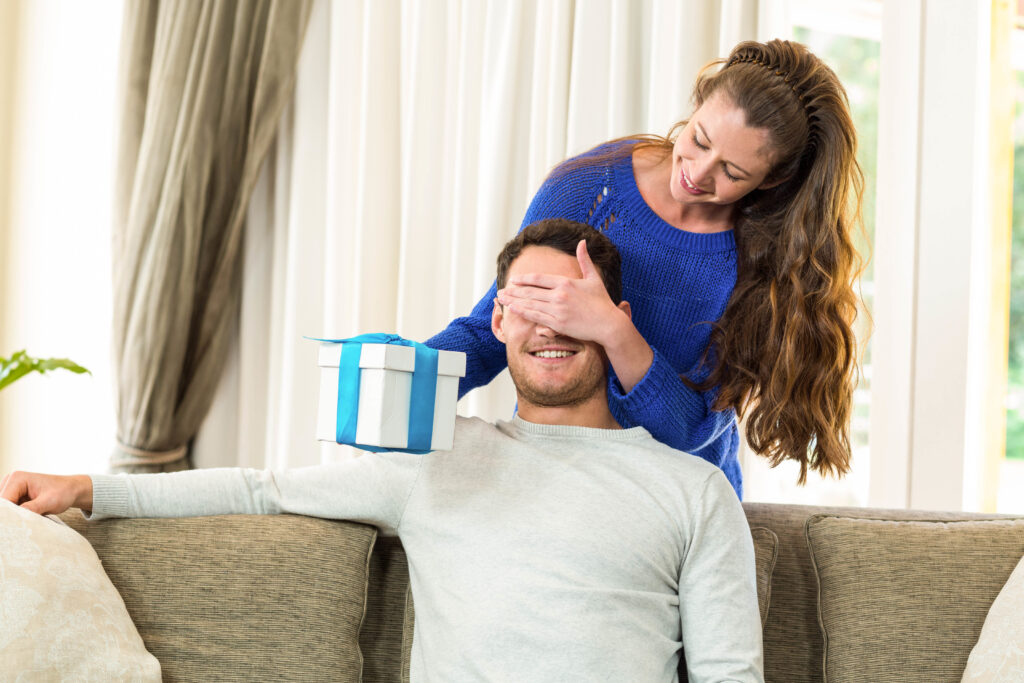 Video Camera Sunglasses–  Married to a techy guy? These sunglasses are the perfect birthday gift idea and are SO cool! In a nutshell, they're a wearable camcorder and polarized sunglass combination. What?! Hidden in the frame of the sunglasses is a 3 megapixel videocamera that can record 2 to 3 hours of action. To view your footage later, you just plug them into a computer with a USB! AND they are water and sweat resistant, so your man can capture his next hunting adventure or extreme sport trick hands free!
Kodak EasyShare Sport Waterproof Digital Camera–  Another birthday gift for him if he LOVES the great outdoors! This waterproof camera lets him capture his explorations without worrying about dirt, dust, water, or sand. Whether it's a downpour on the hiking trail or a dunk in the pool, this Sport Camera lets you take your best shot up to 10 feet underwater. Um, yeah. This is a slam-dunk gift idea!
Create Your Own Storybook–  Looking for something a little more sentimental? With this darling computer program, you can re-tell your own love story in the form of a customized book and dedicate it to your Prince Charming. The site provides a variety of artist's illustrations which you personally select, put in order and add your own text to. What a great way to show your love in a birthday gift they will always treasure!
Personalized Golf Towel from York Photo– We think just about everyone needs a personalized golf towel, don't you? 😉 At York Photo, you can upload your own photo to go on a customized golf towel, made into a birthday gift just for him! (And who says it has to be used for golfing? We think it'd also make a great gym towel for your workout guru!)
Daily Gift Jar–  Want a super inexpensive, super meaningful, and super easy gift idea that keeps giving all year long? Yeah, we thought so! Try this Daily Gifts Jar! Take a jar and add slips of paper that contains a memory or something you love about your sweetie for every day of the year!
DC Comics Superman Character Apron–  Is your man is a kid at heart? Does he also happen to love cookin' it up in the kitchen or on the grill? Then this is the PERFECT 30th birthday gift idea for him! This fun character apron will let him know he is still your Superman!
Golfers Gag Wacky Tricks Golf Ball Jokes Set– Golfer or not, this gift idea is FUNNY, aka perfect if your man is a prankster! He's sure to love the world's best golf ball gags! With The Exploder, The Phantom, The Jet-Streamer, and The Unputtaball, there's no question he will have some fun on the back nine.
Accoutrements Horse Head Mask–  Speaking of pranksters…We about died when we saw this hilarious horse head mask. Now THIS is the ultimate gag gift. With 1,077 (extremely amusing) customer reviews, AND a 4.6 out of 5 star rating, you can't NOT get this for your sweetie's birthday! If your guy has a serious sense of humor (and you can totally picture him sitting on the front porch wearing this crazy mask and waving at all the neighhhh-bors), then we recommend running and checking this out!
The All About YOU Basket– You can't go wrong with this gift basket! It is one of our most popular and pinned posts, and for good reason! You can get creative and customize it however you like to make sure it is a basket all about HIM. Don't forget to consider the SEXY version of this basket as another perfect birthday gift for him!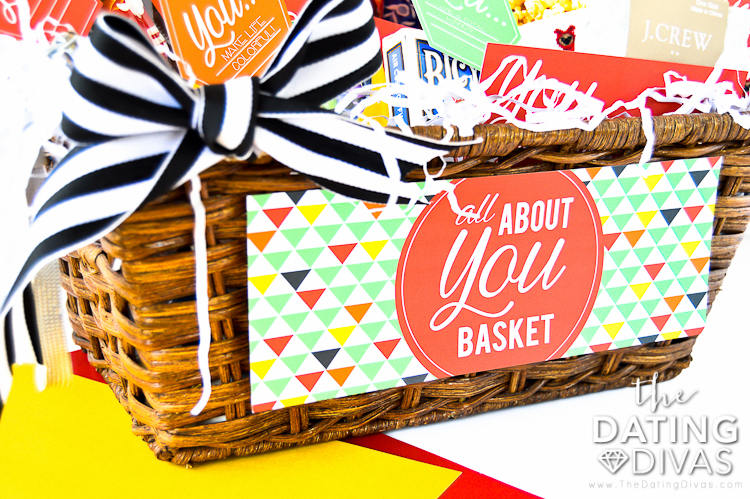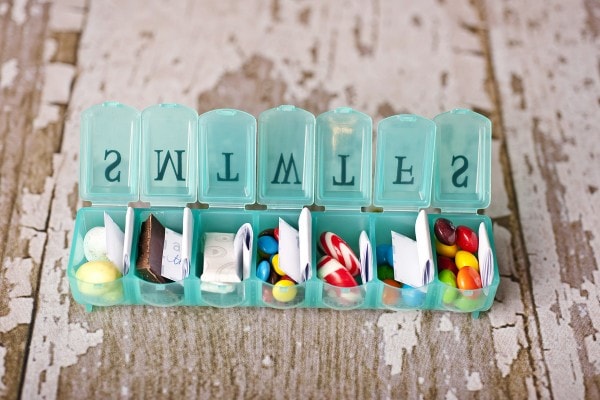 Now that you know what to get your sweetie for his 30th birthday, you can start planning the actual birthday party! Need help with a theme? Check out this list of 101 Birthday Party Theme Ideas! And don't forget the after-party! Plan a Bedroom Birthday Party for when all the other guests leave and your spouse's birthday will REALLY be made! 😉
On behalf of The Dating Divas, Happy Birthday to your sweetheart!