Bunco Night for a Group
Time for a Bunco night! Game nights are always a hit for some quality time, but sometimes the games drag, people don't know the rules, or everyone gets distracted. Not with Bunco! This quick game involves around 12 people, plenty of mixing and mingling, and you only have to be able to count to 21. Literally a game for everyone! Because we know this is popular for a good GNO (Girls' Night Out) we have two versions – one for couples and one for the ladies. So start gathering your Bunco Buds and Bunco Babes – and let's get rolling!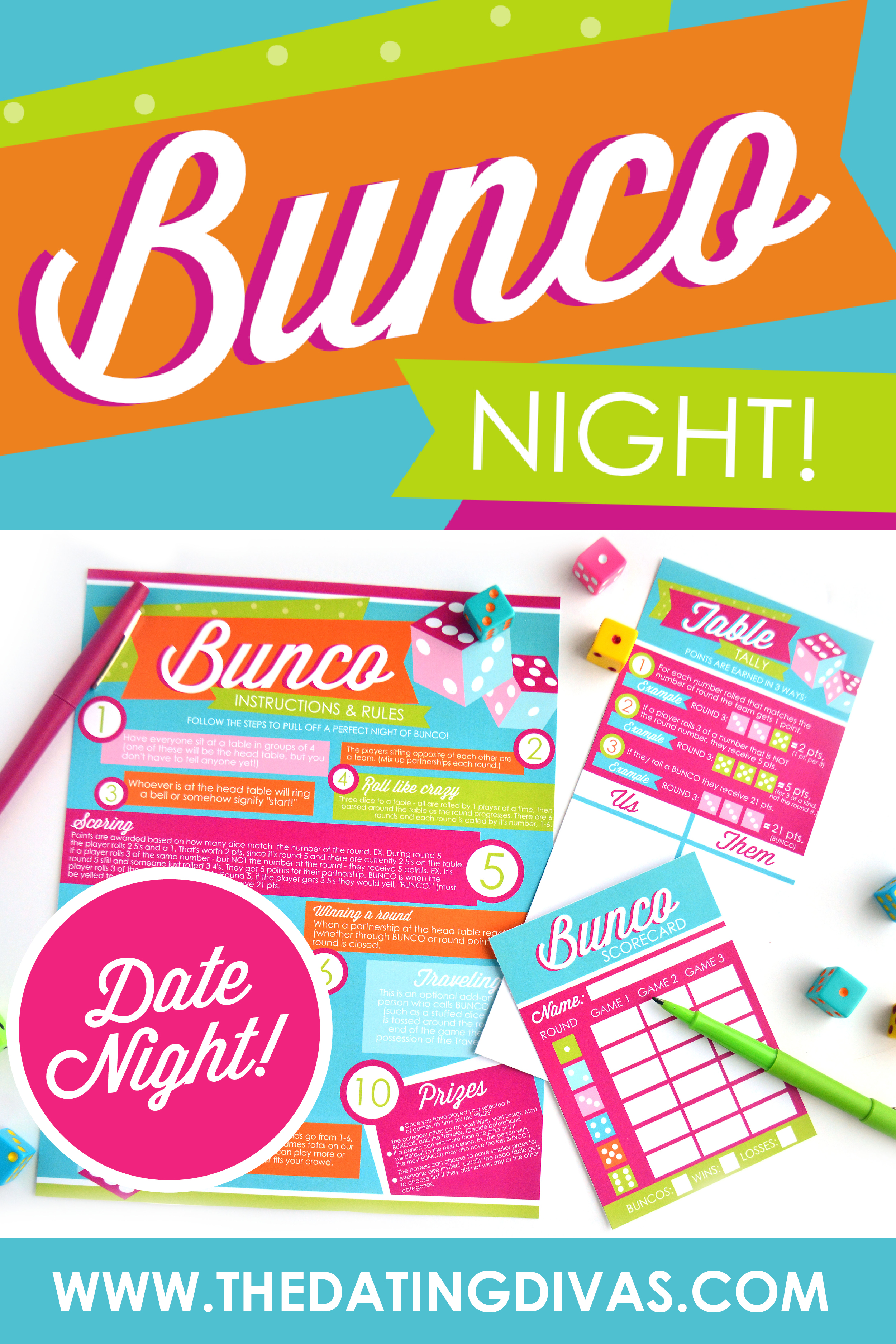 Disclaimer: This post contains affiliate links. To learn more about 'em, click here.
This easy game night just got a whole lot cuter with printables created by our very own Diva Elizabeth. We are so excited to share them with you and up your game on your next Bunco night. One of the most important parts of hosting a game night is having it fully planned and prepped, which is something we focus on!
Bunco Night Prep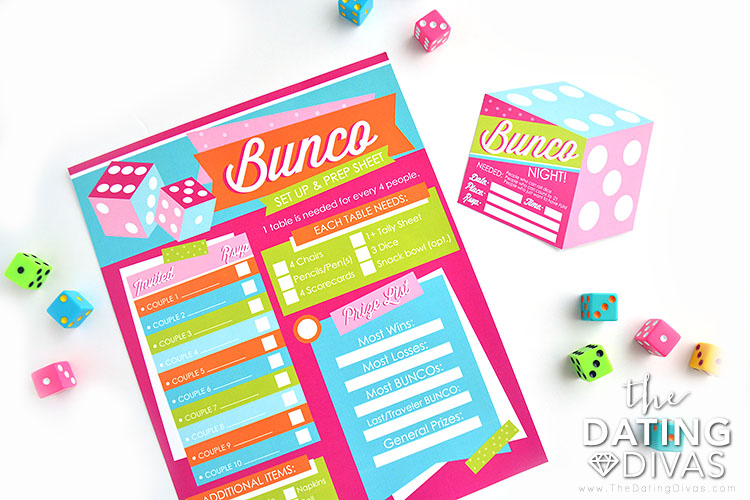 To prepare your night just grab our beautiful prep sheet and get going. There is a list for the couples you will invite. We have it at 10, which would equal out to 20 people. Ideally, the number of people who come to your party would be multiples of 4, so if 20 people come you will end up with 5 tables. 3 tables should be your minimum = 6 couples. Get inviting either with our printable invite (How cute is that dice print?!) or our textable digital invite!
Once you have that going, choose your prizes. (A suggested prize list included! We usually do at least the most wins, losses, and buncos.) Many people collect money (usually around $5) in advance from their regular Bunco night groups to finance the prizes but this is totally optional! Do what suits you!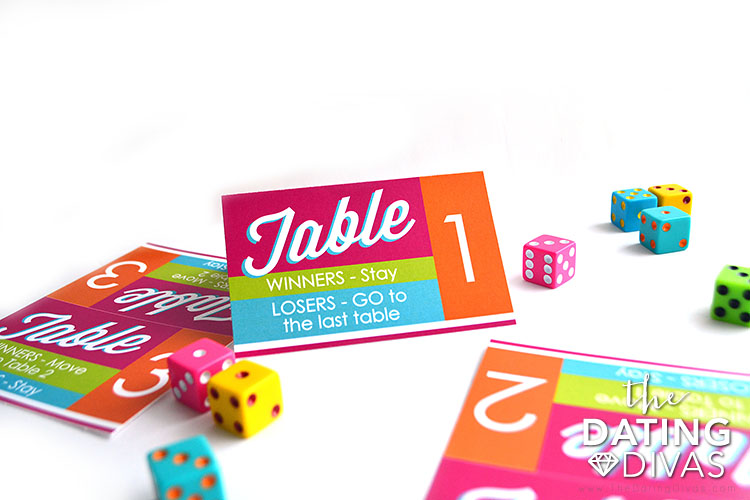 There are other hosting items in a checklist form to help you feel prepared for the best Bunco night you've ever seen. One of the items is to make sure you have tables… or table substitutes (we've totally played on ottomans!) and these little Bunco table labels are super handy. If you've played Bunco you know that the players move and rotate based on wins and losses. These will help keep everyone organized.
Game Instructions for your Bunco Night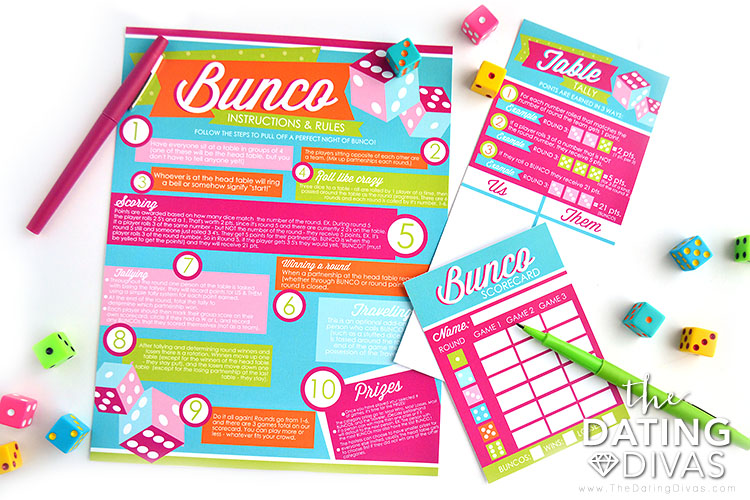 This instruction sheet will help you review the rules and teach them to your guests. Keep it handy during the night if anyone needs clarifiers. We included a little blurb about an optional rule (Traveler) on the instruction sheet.
One key point is that you need enough dice for everyone—3 per table. Now be honest, do you like the CUTE dice we have in the pics?! Aren't they the best!? There are a lot of colored dice available on Amazon, but we LOVE our Tenzi dice – it's like getting supplies for 2 games in 1!
Bunco Night Score Cards and Tally Sheet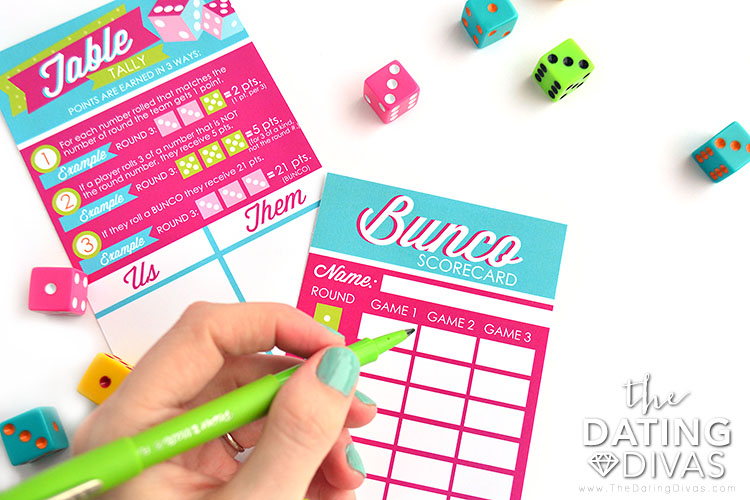 In order to win you're going to need something on which to keep score and the Divas have your back! We have the most adorable little scorecards and tally sheets for your Bunco night. Each player will need a scorecard and each table will require a tally card. As the game progresses there is one tallier at each table marking points for each team (instructions on what scoring looks like are on the top of the tally sheet). At the end of the round, each individual player marks if they won or lost and if they rolled a Bunco on their personal scorecard.
Bunco Night Decor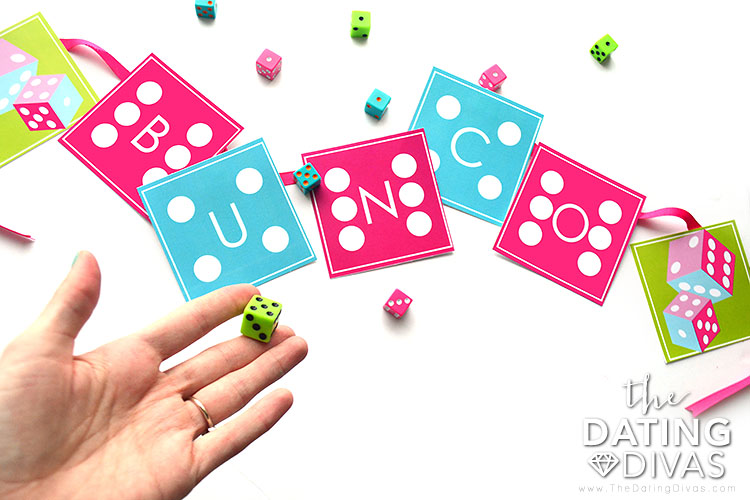 In addition to the table labels, we also have a special Bunco bunting! Parties are just a little better when there is cute decor. You can simply hot glue or tape the little dice to a ribbon to hang up whenever it's Bunco Night. If you use glue it may last a little longer which is a great option if you plan on making it a regular event.
Bunco Girls' Night Out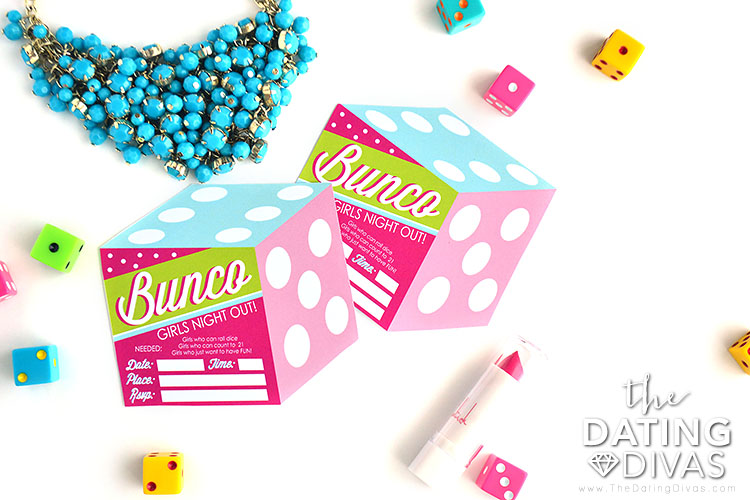 Okay because Bunco is usually seen as a Girls' Night Out game we made some printables specific to that possibility! There is a separate download where the invites and prep sheet say "Girls' Night Out."
Our darling designer created a grayscale version in case you need to print a few scorecards off last minute! That way, if you don't have a color printer, no problem!
Go have so much fun at your next Bunco night whether it's with your babe or the girls. And if you want more fun game night ideas we love Win it in a Minute games and have quite a few versions of that: Couple's Game Night, Lovey Dovey, Christmas, New Year's Eve, Water Games, and if you want a game night just for two… Sexy Win it in a Minute is definitely going to be your choice.