Car Treasure Hunt
Send your man on a treasure hunt through his car using our fun printables! Perfect for Father's Day, his birthday, or just to lead to a fun date night!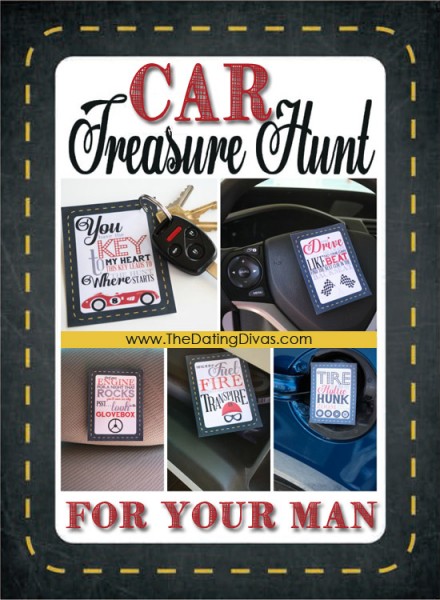 This post contains affiliate links. To learn more about 'em, click here.
If you're looking for a fun and inexpensive idea for your man- we've got a great one for you today!  It's perfect for Father's Day, his birthday, an anniversary, or just to lead to a fun date night!
Today we're gonna show you how to…
Send your man on a Car Treasure Hunt!
Oh, and did we mention it comes with these gorgeous printable clue cards? So most of the work is already done for you!?  Yes ma'am!  It's true.  Take a peek at these lovelies designed for us by our very own Brie- the talent behind All Around Eye Candy…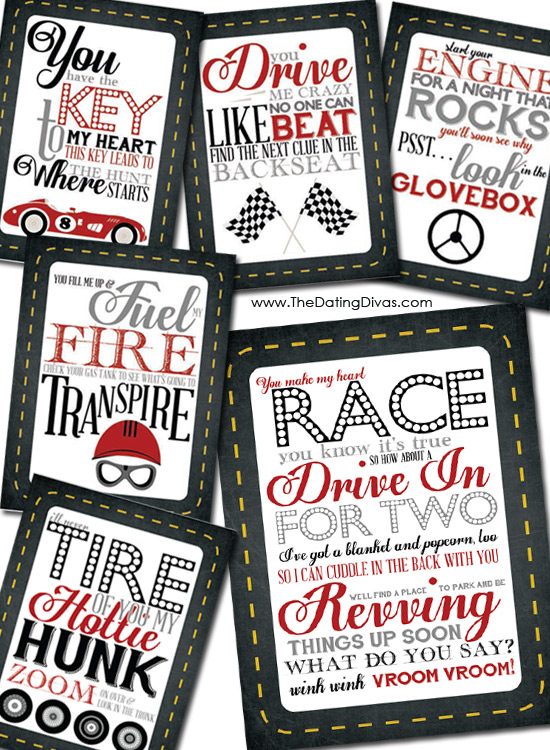 Aren't they FUN?! Each clue card has a clever little rhyme that leads to the next one- until he finds his "treasure" in the trunk.  What is the treasure, you ask?  Everything you need for a cozy Drive-In for 2!
You could go to a real Drive-In OR just charge your laptop, grab one of his favorite DVDs, and find a quiet place to park.  (If you need to make it into an at-home date night after the kids are in bed, you could even just park it in the garage and grab the baby monitor.)
All You Need Is:
Some scissors

Tape

Popcorn (Add some drinks or candy, if you want, too!)

Tickets to your local drive-in OR a charged laptop and a DVD
Here's What You Do:
1.  Attach Clue #1 to his keys
"You have the KEY to my heart.  This key leads to where the hunt starts."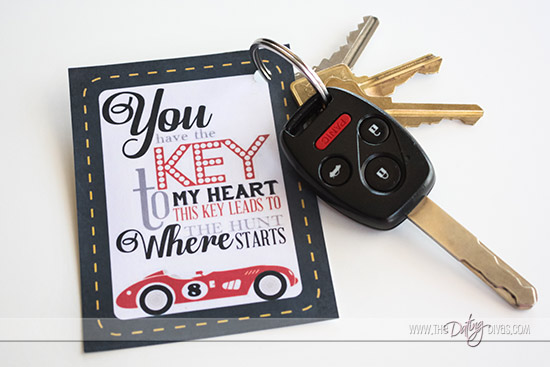 2.  Tape Clue #2 to the steering wheel
"You DRIVE me crazy like no one can beat.  Find the next clue in the backseat."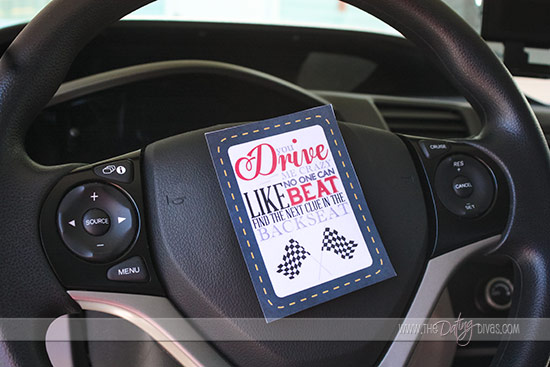 3. Tape Clue #3 on the backseat
"Start your engine for a night that rocks! You'll soon see why.  Psst… look in the GLOVEBOX."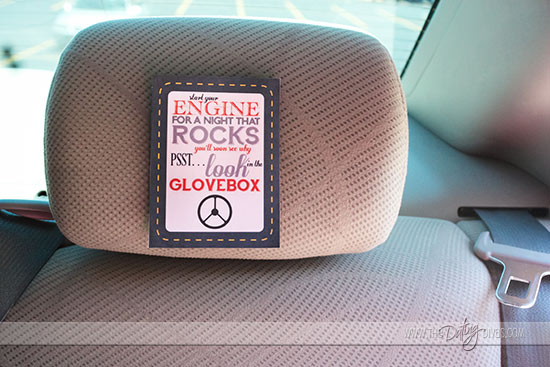 4.  Hide Clue #4 in the Glovebox
"You fill me up and FUEL my fire.  Check your gas tank to see what's going to transpire."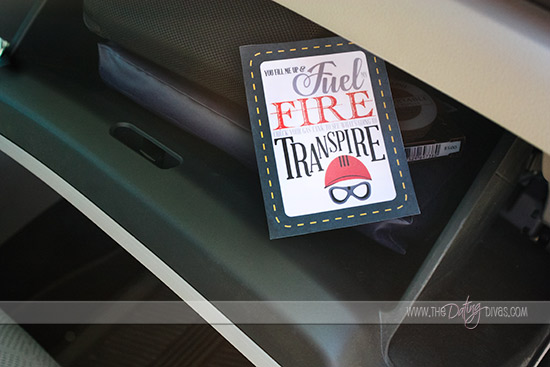 5. Tape Clue #5 to the lid of the Gas Tank
"I'll never tire of you, my hottie hunk!  Zoom on over & look in the TRUNK."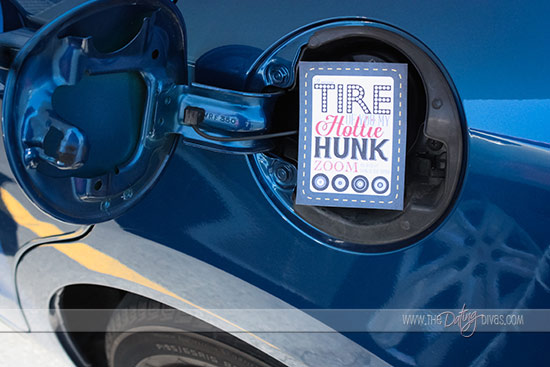 6. Hide the Treasure Card & goodies in the Trunk
"You make my heart race, you know it's true.  So how about a Drive-In for Two?!  I've got a blanket and popcorn, too- so I can cuddle in the back with you.  We'll find a place to park and be revving things up soon.  What do you say? *wink*wink* Vroom, vroom!"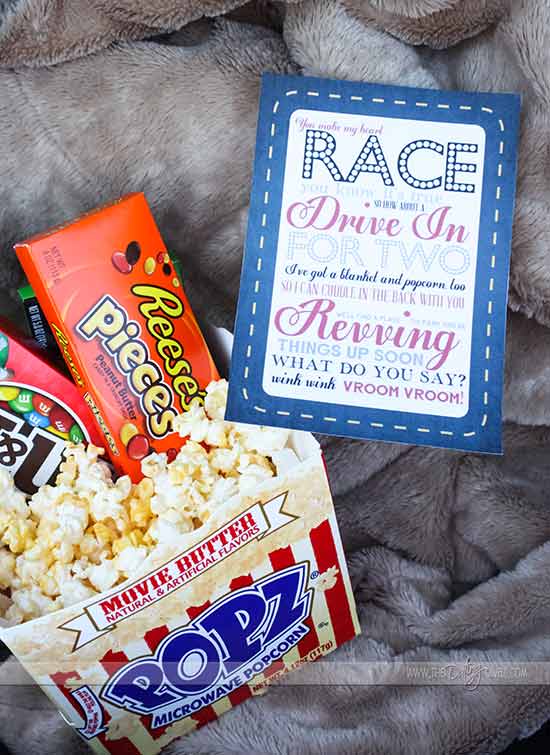 Wouldn't this make the perfect date?!
And if you want your weekly date night taken care of for the year, check out our 52 Date Nights!  We also have this Sexy Surprise Tease that will spice things up!