Do you have a family message center in your home?! 
Not yet?! 
It's time you create one and use it for more than just organizing your busy life!  Use it to leave love notes and date invites for your sexy spouse!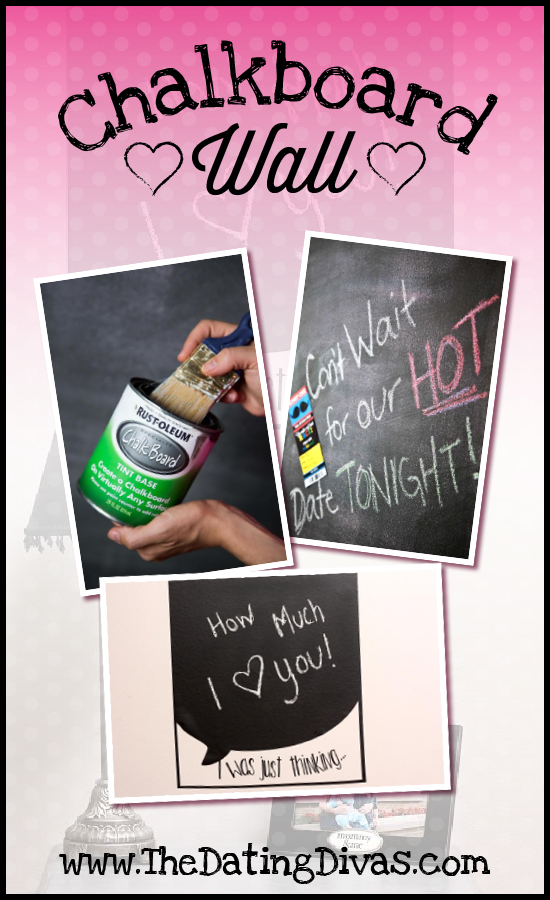 Disclaimer: This post contains affiliate links. To learn more about 'em, click here.
This simple, DIY project is a fun and easy way to utilize free wall space in your home!  First, pick a centrally located area you feel comfortable using for notes, invites, greetings and more.  Then purchase chalkboard paint. I used Rust-oleum Chalkboard Paint
.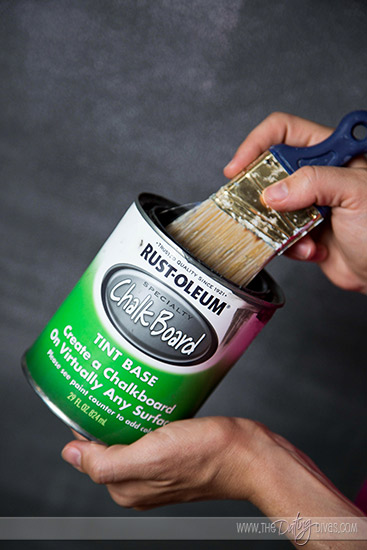 Next, paint the desired area (you may need two coats).  Once completely dry, prep the wall according to the instructions given on the box (it's super easy, you basically just rub chalk dust on the painted area).  And VOILA!
You now have a chalkboard wall in your home that both you AND your kids will LOVE!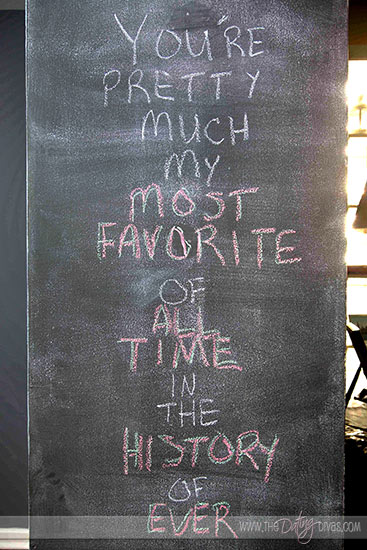 You can use the chalk space in a variety of ways, such as a family message center for appointment reminders, schedules and more!
But my FAVORITE way to utilize this space is by leaving love notes or date invites for my hubby!  It always makes his day to see a new message on the wall before leaving for work!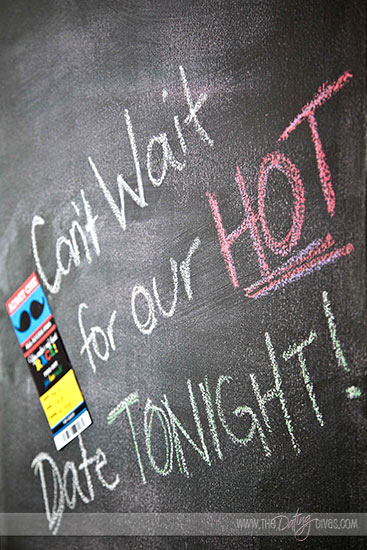 Not sure you want to paint a chalkboard wall in your house but LOVE the idea of having the space for love notes and date invites?!  No worries!  Check out these easy to use, peel and stick wall decals from Wallternatives!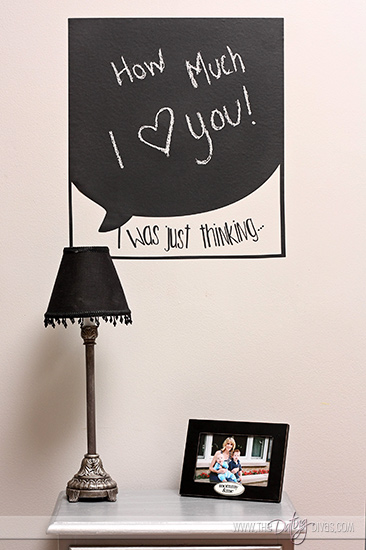 They offer a WIDE array of chalkboard wall decals.  These decals simply peel and stick to your wall with no glue or tape!  They give a clean, painted on finish without the hassle!  And when you're ready to redecorate, these decals peel from the wall without leaving a mark.  They are FANTASTIC!
Another take on this idea is to create a magnetic wall where you can leave cards, pictures and love notes for your spouse!  To see more on this great idea, check out Nisha's post HERE!