PLANNING DATE NIGHT JUST GOT EASIER!
It's every girl's dream to have a hubby who plans date nights! Some of our husbands need a little more help in the date night planning department. This quick and easy couples quiz and interview idea will get him planning date night without him even knowing! Sneaky and fabulous!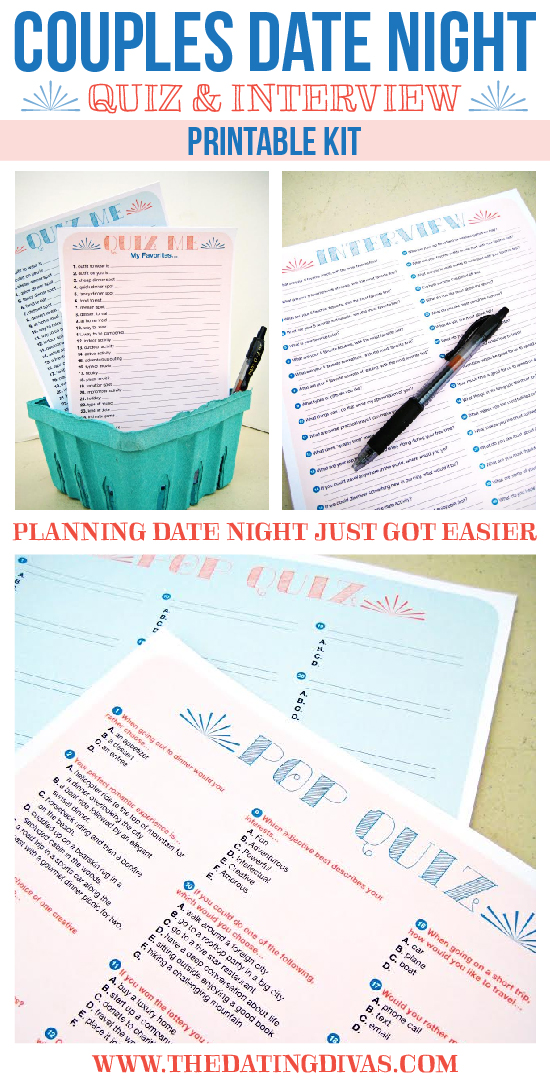 Disclaimer: This post contains affiliate links. To learn more about 'em, click here.
 I don't know about your hubby, but mine is great with coming up with fabulous date ideas, just not at carrying his ideas out! Does that sound at all familiar to you? If so, you are going to love these quizzes and interviews because you can steal his ideas and carry them out over the next several date nights to come!
This printable kit is by the fabulous designer Leah Aldous with La-Sync. We love Leah and if you check her out you will too!!!!
In this printabke kit you will find 3 quizzes and 1 interview. Each quiz and interview can be conducted quickly and is perfect during a road trip or a boring night at home.
The Pop Quiz and The Blank Pop Quiz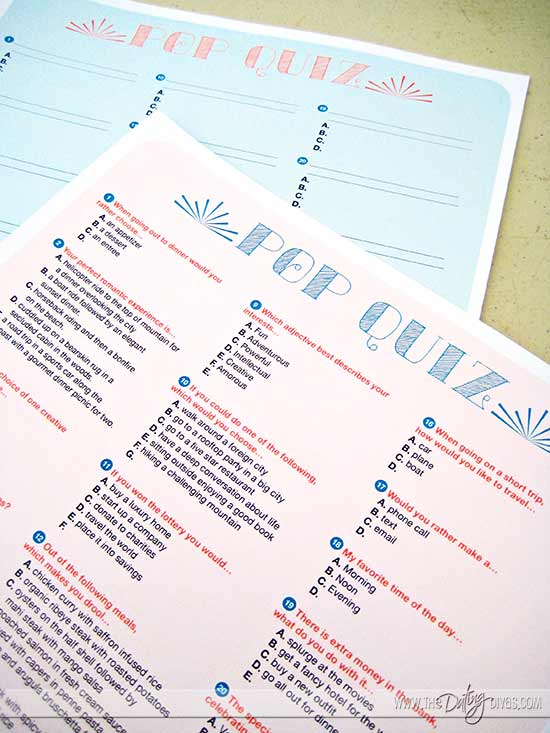 Without really asking directly what your husband likes or dislikes you will find out through this quiz. This is the perfect way to ask him his preferences indirectly without giving him a single clue at what you're trying to do. This seemingly random 25 question quiz will help you put all the pieces together to plan a few date nights. Everything you need to know is found in this quiz, ideas like what his favorite type of food is, his favorite time of the day is, what he would rather splurge on, and what he enjoys romantically. Once your quiz is complete, tuck it away sneakily and examine his answers in private. Use some of the answers to help you create several fantastic dates. We've also provided a blank quiz, so you can create a quiz tailored to fit your man! You're welcome!
The Interview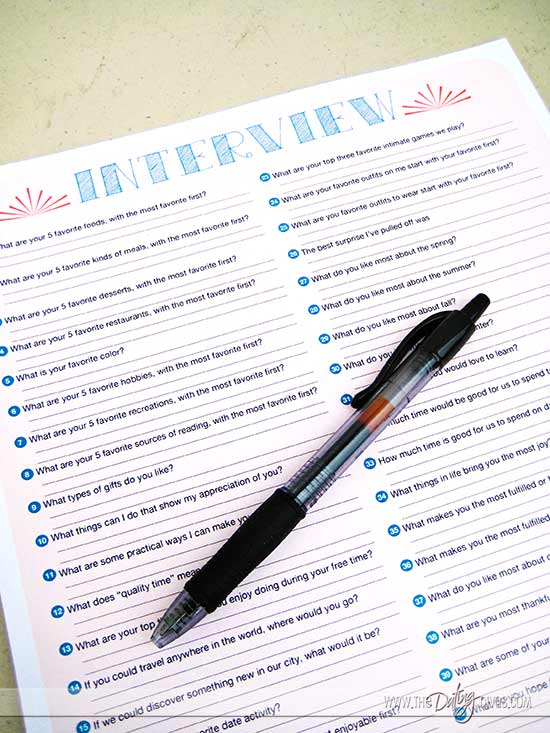 This interview isn't as sneaky as the couples quiz above, yet it gives you a ton of information that will help you know your man better which will help you plan date night! Stage an interview with your sweetie hitting on all their favorites. Ladies, if you want to get in on the action, print off two of these so he can interview you, too! Again, tuck this away for later reference. Within the 45 questions there is a lot of good information that you are going to want to refer to over and over again when planning date nights and gifts for him.
Favorite Things Quiz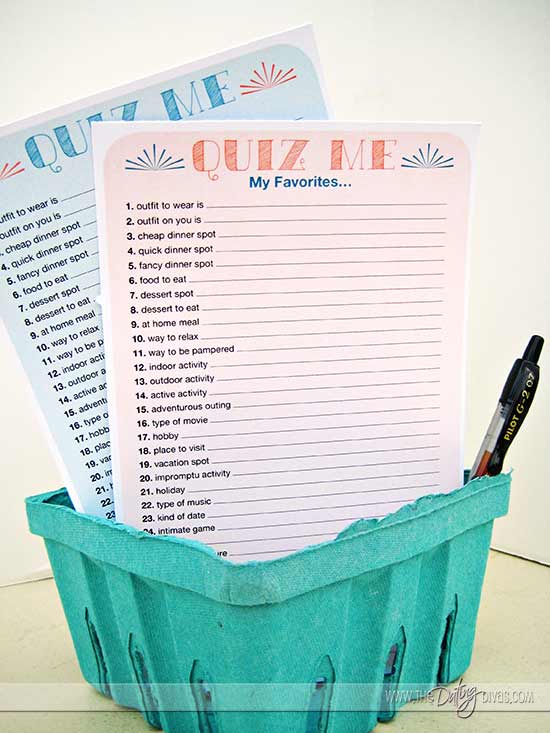 This fun quiz is all about your sweeties favorites. What is his favorite outfit on you? What is his favorite treat? What is his favorite intimate date? Find out the answers to these questions and much more with this quiz. There is a 35 questions quiz for him and one for her. Before answering these questions, swap quizzes. So, she should have his quiz (the blue one) and he should have her quiz (the coral one). Take turns guessing what your partner will answer. If you are wrong, no worries, I'm sure you will be corrected nicely! ha. Write down the correct answers. Hubby should save his wife's favorite sheet and the wife should save the hubby's favorite sheet. Just like the interview quiz this will help with date night and when getting gifts for him or gifts for her.
Isn't this the sneakiest and cutest idea ever?!
Shhh, remember this is our little secret, so don't tell him what you're up to!!!
Grab your
here.