Setting Goals for the Best Year of Marriage Yet
A new year means a new start and new resolutions. This year, why not make some marriage resolutions together? We've made it so easy to choose joint goals to help strengthen your marriage – I mean, isn't that what we're all here for in the first place?!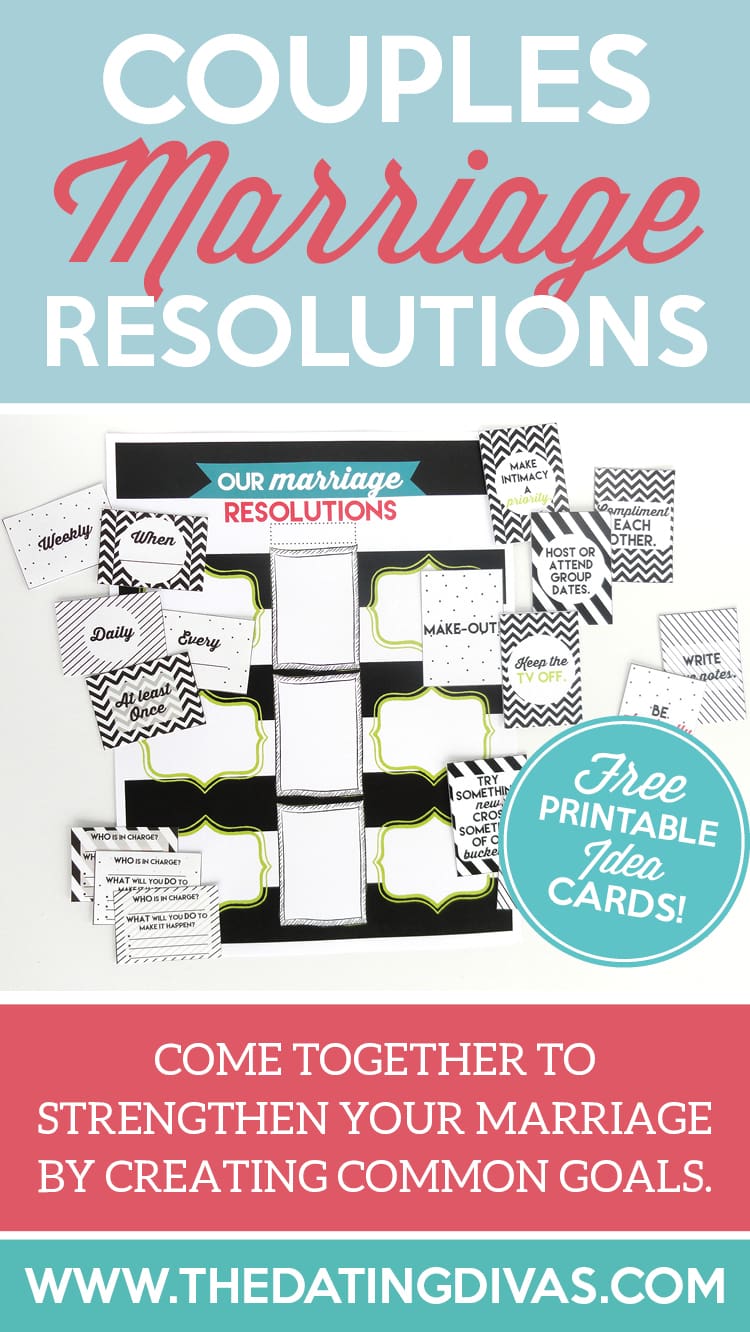 This post contains affiliate links. To learn more about 'em, click here.
If you're wondering how you can snag these fun and modern printables, you'll just need to scroll down BUT if you want more where that came from, head on over to Ollie & Lulu where our friend Kayley has done some amazing work. She's the master behind these gorgeous designs and she's got plenty of other brilliant ideas!
Choosing Goals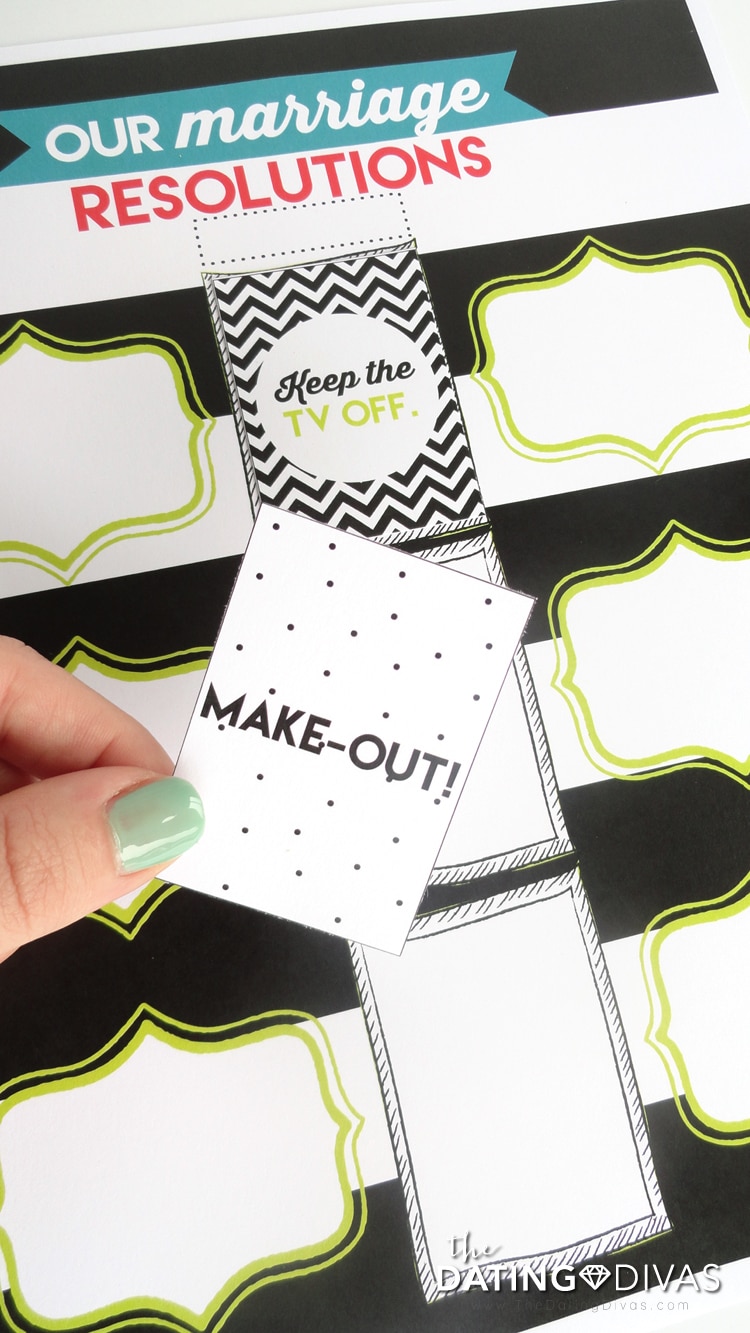 The first step in making marriage resolutions for the upcoming year is to decide what you both think would make for a stronger marriage. Sit down together and choose THREE resolutions that you would like to work on. We've provided tons of ideas for you, so you can feel free to choose one of those but if you've got something specific in mind, Kayley has included some adorable blanks for you to fill in, too!
Setting a Time Frame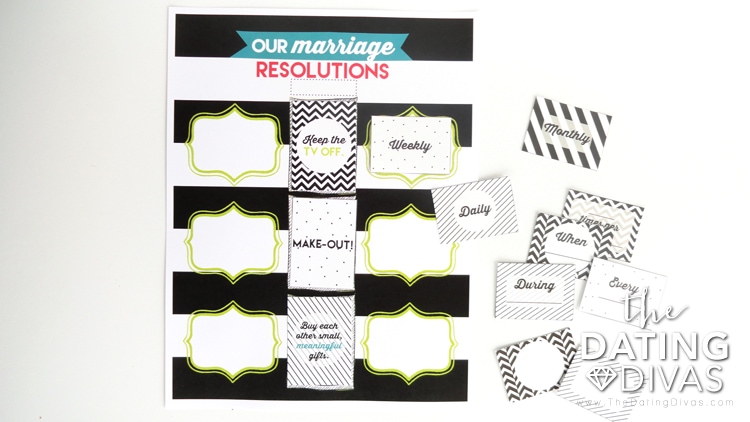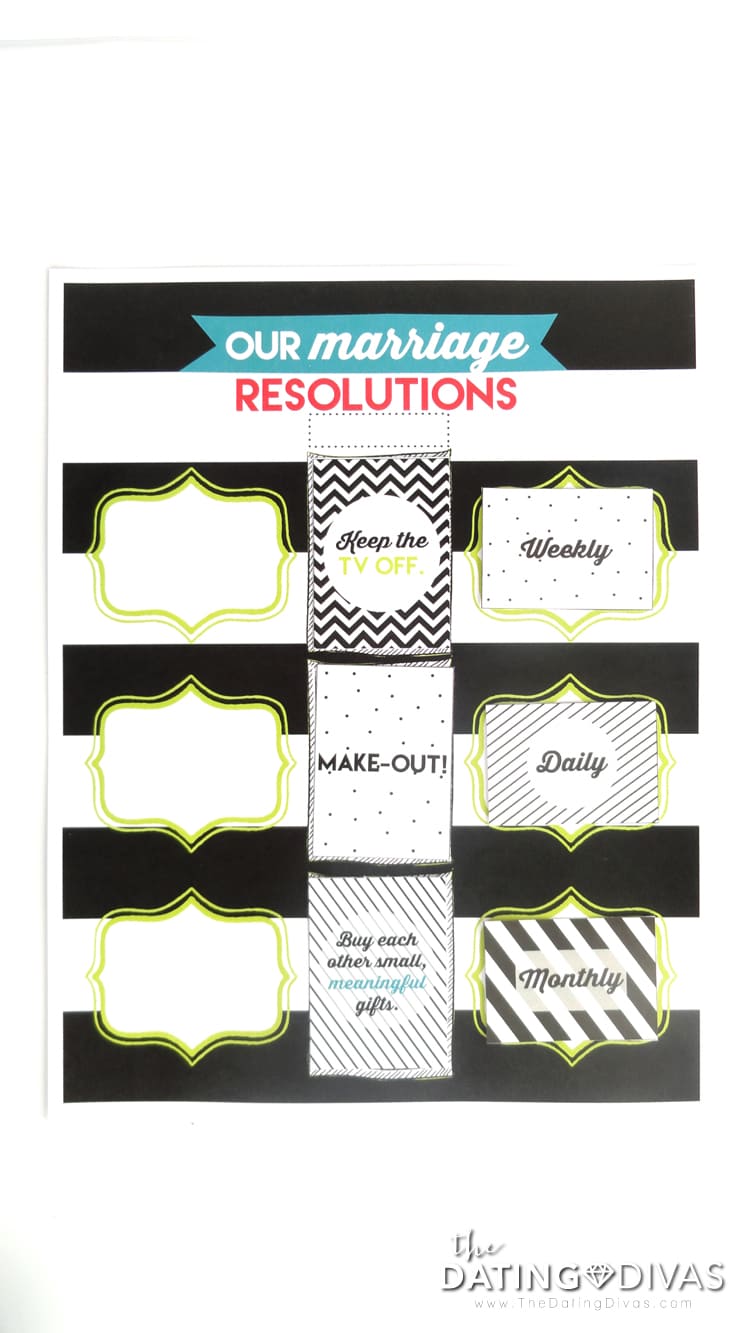 To make sure you stick to your goals, it's essential that you agree to a specific time frame. For some of your marriage resolutions, you may want to work on it every day while others might only happen once or twice throughout the year. Choose a time period card for each goal and you'll be more likely to make it happen!
Making Someone Accountable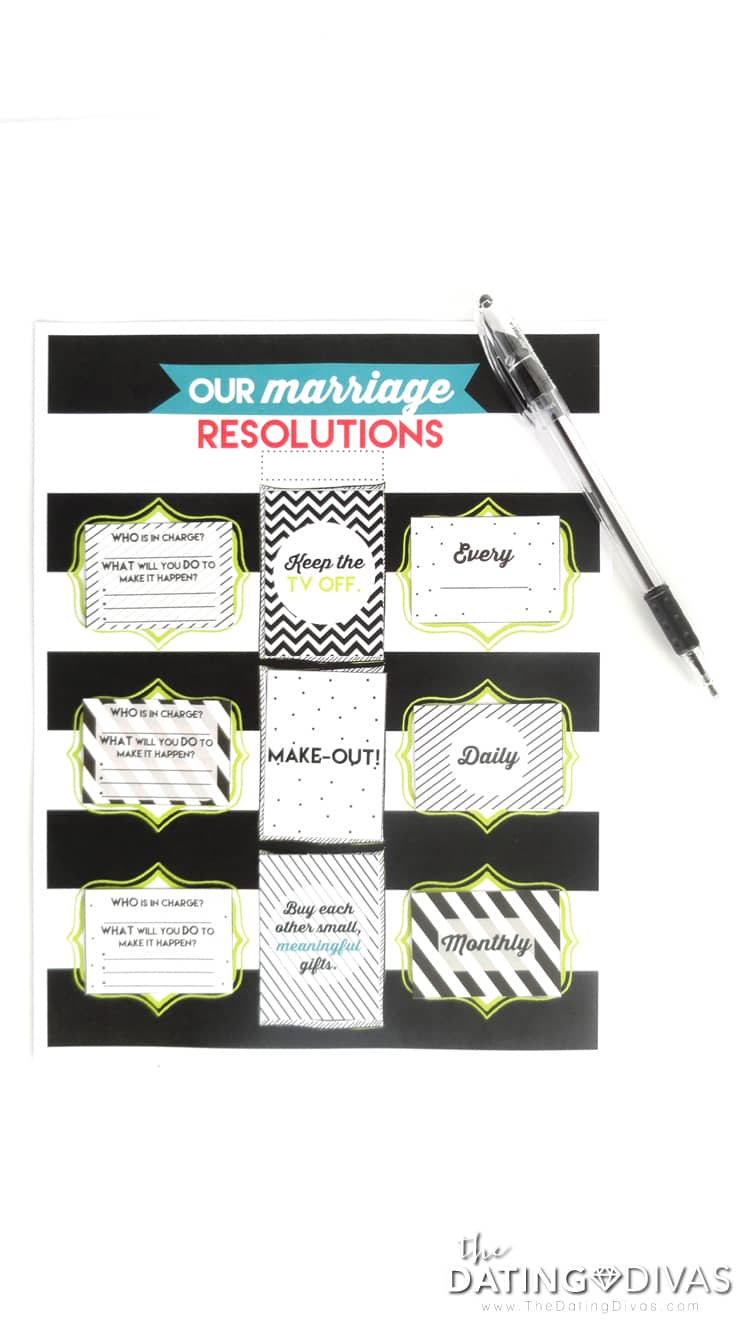 Also essential to keeping your Marriage Resolutions is creating accountability. Complete one of the Accountability Cards for each of your goals and start making detailed plans for who and how you're going to make it happen! Remember to work together to decide – you could each be responsible for one goal or work on them all together. If just one of you is 'responsible' for it though, it doesn't mean that you can't both participate. Marriage is all about teamwork!!
Displaying Your Marriage Resolutions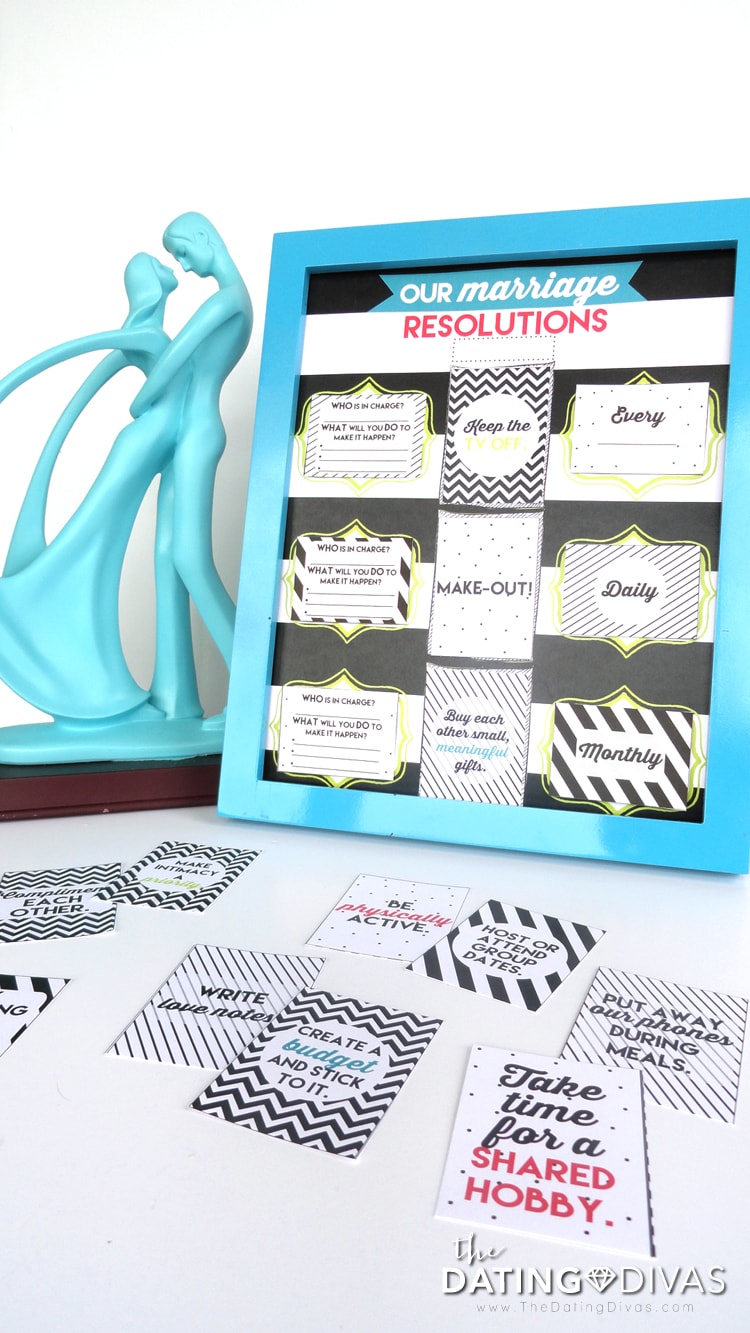 The final step is to add the year in the box and then find a place to put your goals where you and your spouse will notice and be reminded of your resolutions all year long. Pick a cute frame and then put your finished marriage resolutions on display! It's going to be a fantastic year!!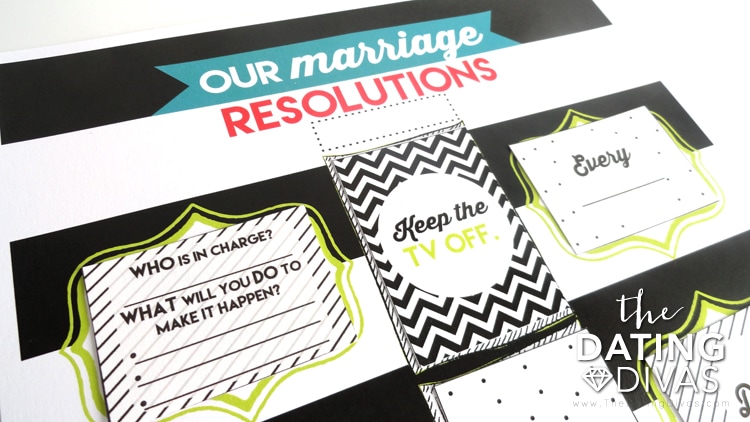 (Oh! And if you REALLY want to strengthen your marriage and get the "SPARK" back in your marriage all year long- make sure to check out our 365 Ways to Rekindle the Spark!! It even includes monthly love calendars to keep you on track all year long!)

Ready for a whole new year of a stronger and more beautiful marriage? Get your free printables below then go check out our Spark Starters.
Couples Marriage Resolutions
Printables Designed by Kayley @ The Ollie & Lulu Company for The Dating Divas