No Shave November Group Date
Put down those razors and stop that shaving because it's No Shave November! Let us help you celebrate the furriest time of the year with our totally done-for-you printable party kit. From printable decor, games, invitations, and more, this is the perfect excuse to grab your friends for a group date and crank up the laughs. Or gather your family for a unique party like never before! This post is packed full of tips and tricks on how to have the BEST No Shave November celebration around, so you know it's going to be a good one. Ready to check it out? Let's go!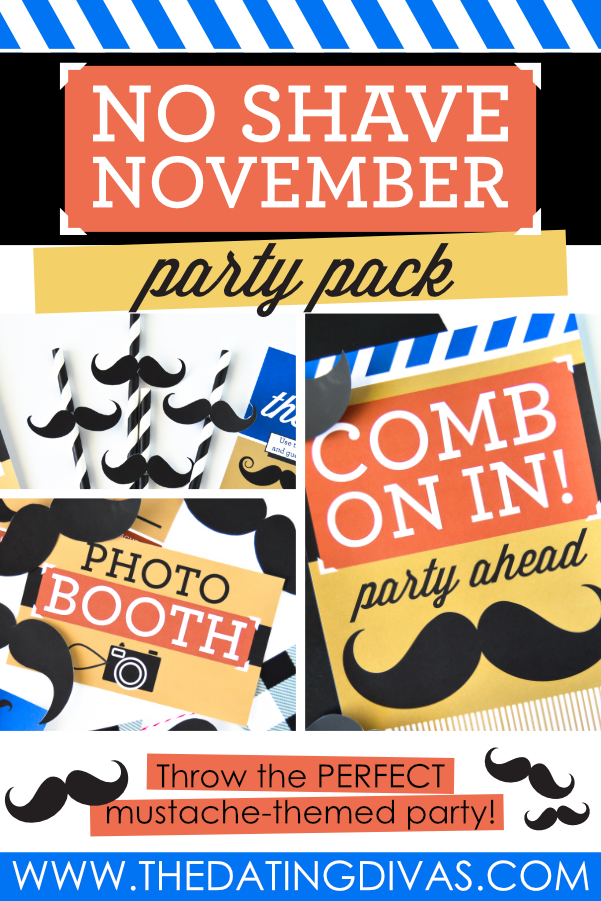 Disclaimer: This post contains affiliate links. To learn more about 'em, click here.
Before we whip out those whisker's, we 'mustache' you to take a moment and give a shoutout to our own Diva Elizabeth for creating these 'beardiful' designs for us!
What is No Shave November?
No Shave November, also known as Movember or #noshavenovember (wink!), began as a charitable movement. During the month of November, men would refrain from shaving, trimming, or otherwise grooming their facial hair as a way to bring about cancer awareness. It was started in 2009 and has since partnered with the American Cancer Society. Since that partnership, the movement has raised over 1 million dollars. That's pretty fan-stache-tic, right?! It's still in full force and has given the mustache a whole new meaning.
What's Included in Your No Shave November Kit
Taking inspiration from the movement's ultra-positive origins, we've come up with an easy game kit that's fun and a total hoot! Take a look at your included No Shave November printables below, and keep reading for more details on how to use them.
Stache Bash Invitation
Party Sign
Photo Booth & Props
Food Decor
Mustache Match Activity
How great are those?! Keep reading to take a closer look at each of the items and for tips and tricks on how to assemble them.
No Shave November Invite
First, let everyone know about the Stache Bash with a printable invite. All you need to do is print, cut, and fill in the info. After that, go ahead and drop it off and get ready to boogie!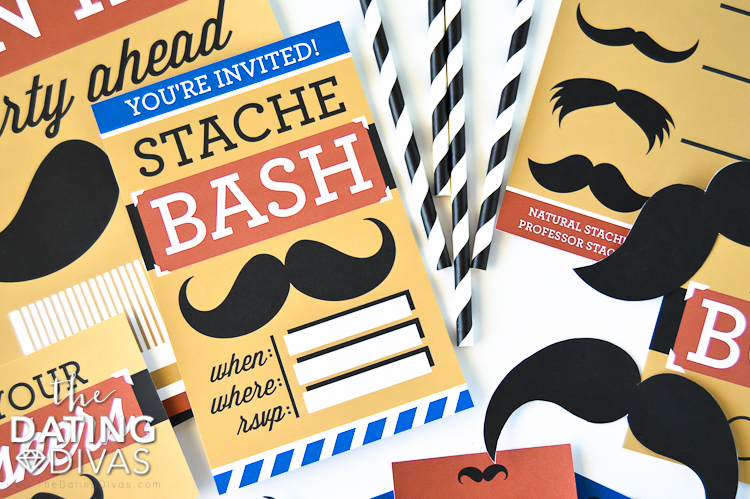 No Shave November Party Sign
Next, let your guests know they're in the right place by displaying your "Comb On In" party sign. Simply affix it to your front door or mailbox! After that, you could add some coordinating balloons for extra pizazz. You could also add a dish at the front of the house filled with stick-on mustaches. Invite your guests to put one on!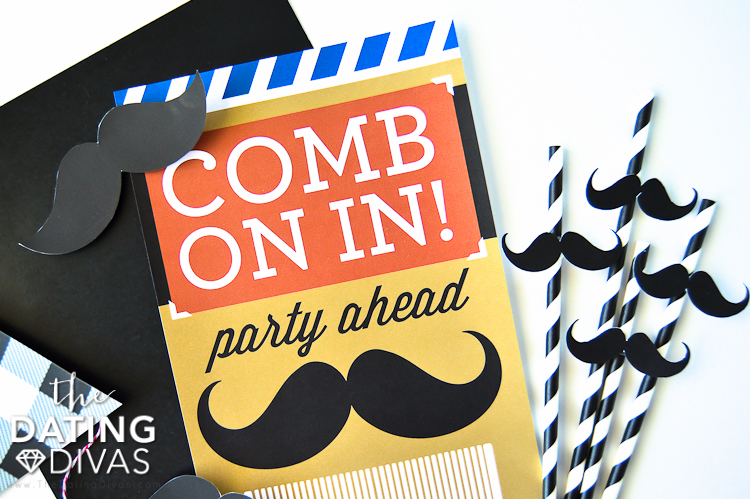 Mustache Photo Booth
Once the guests have arrived, it's time to get the party started! One of our absolute FAVORITE aspects of this No Shave November event is the Mustache Photo Booth. We've included a photo booth sign and four different styles of mustaches to be used as props (for those who didn't go for the stick-on option). Print as many as you like, cut, and attach to skewers or straws. Whip up a fancy backdrop (like this one here!) and go to down snapping pics! Everyone will love showing off their newly found facial hair, and you'll have a fabulous way to remember the event. Don't forget to post in on SM with the hashtag #noshavenovember.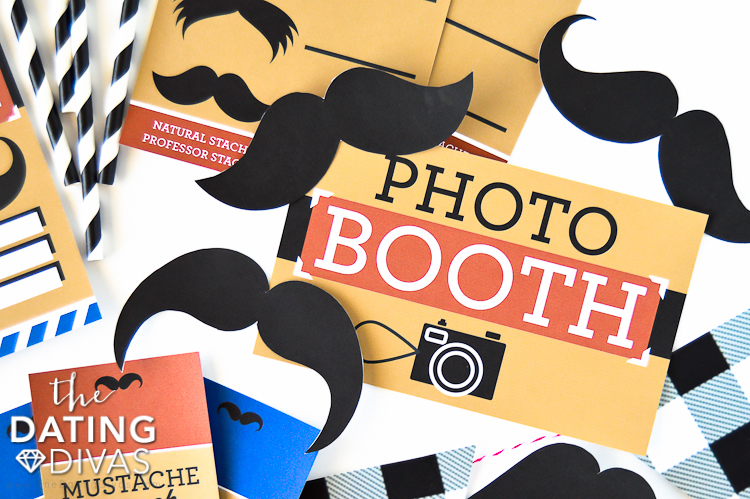 Food Tents & Straw Toppers
Give your guests some liquid refreshment with a fabulous food station. Just grab some sodas, snacks, and straws, and we'll take care of the rest! Display the "Wet Your Whiskers" sign in front of the drinks, making sure to have the mustache-topped straws nearby.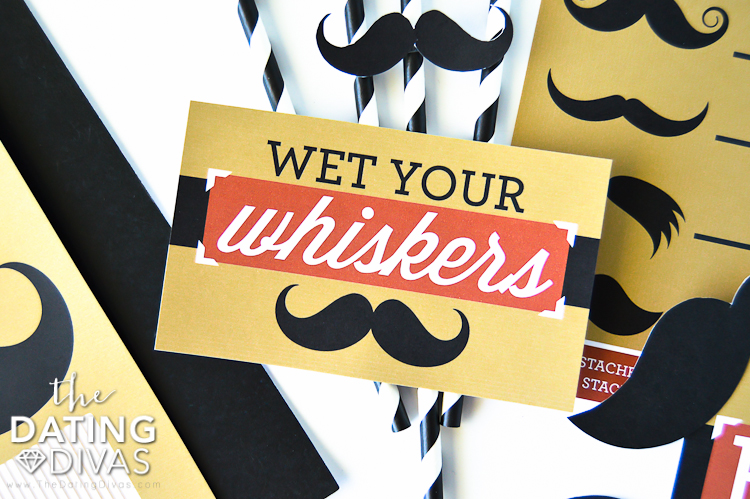 To create the straws, simply cut out the smaller-sized mustaches. After that, affix them slightly down the straw with tape or another adhesive. Finally, go ahead and pop them into everyone's drinks. We promise your guests will look adorable sipping their beverages – be sure and take some pics!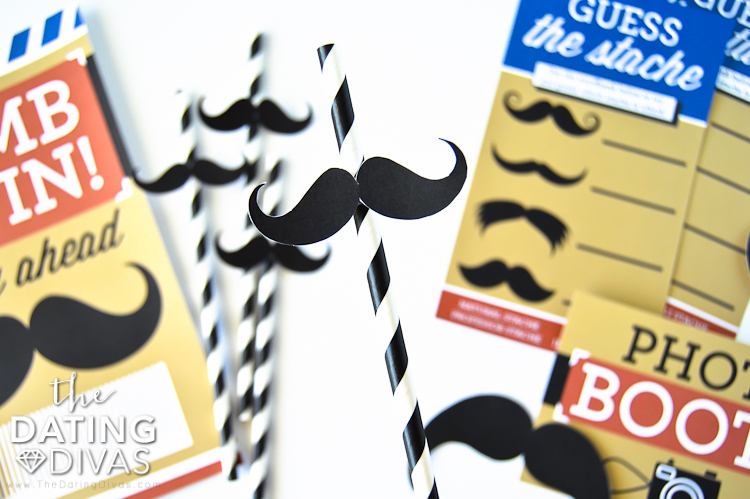 We've included 3 pre-filled food tent labels that include on-theme titles. For example, "Mustache Munch," "Bearded Bites," and "No Shave Nibbles." Additionally, we've included a blank option so you can fill it in with the snack name of your choosing.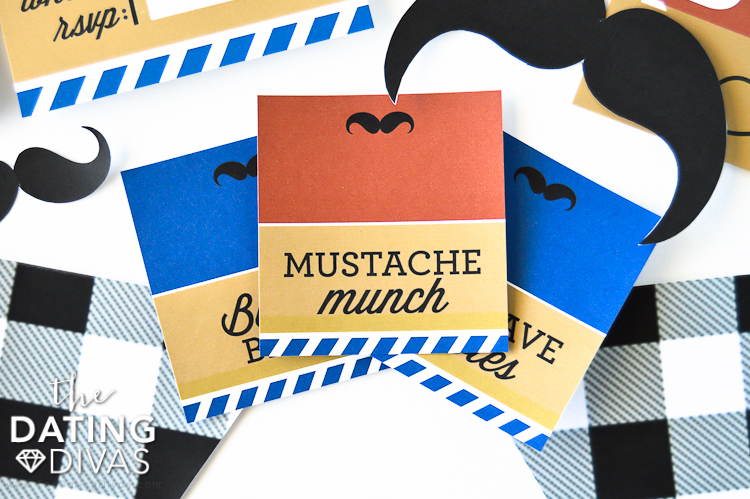 No Shave November Game
No Shave November Group Date
Printables Designed by Elizabeth Edwards Exclusively for The Dating Divas