St. Patrick's Day "Lucky" Idea
I have been SO excited to share this post with you for St. Patrick's Day! I saw something similar to this for Valentine's Day on Pinterest (via How Does She) , so I decided to put together the free printable, "I'm Lucky to Have You" for St. Patrick's Day! I can't wait to surprise my spouse with ten notes of why I consider myself LUCKY to have him!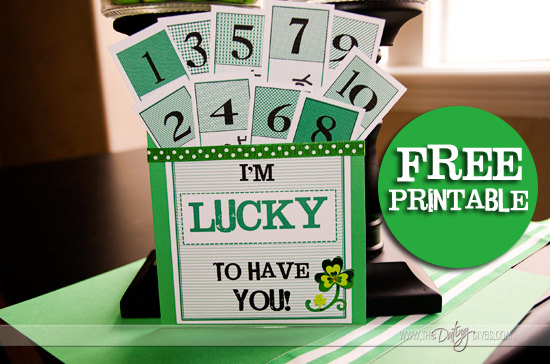 Disclaimer: This post contains affiliate links. To learn more about 'em, click here.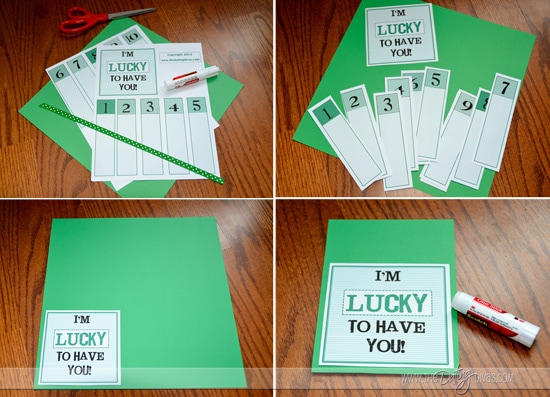 Materials:
Directions:
Download the printable and cut out each ticket.
Then, using a large piece of green paper, glue the "I'm So Lucky to Have You" box on the front.
Next, cut straight up from the box leaving a bit of green paper as the border.  (You will basically be using half of the scrapbook paper.)
You will now want to create a pocket for your tickets. Fold your strip of paper in half, but be sure to leave about two inches of green paper on the back of the pocket.
Finally, add a little line of glue to each side of the paper to form your pocket. You can also add a little ribbon and a sticker to the pocket if you want to get super fancy!
Place your tickets inside and give to your spouse!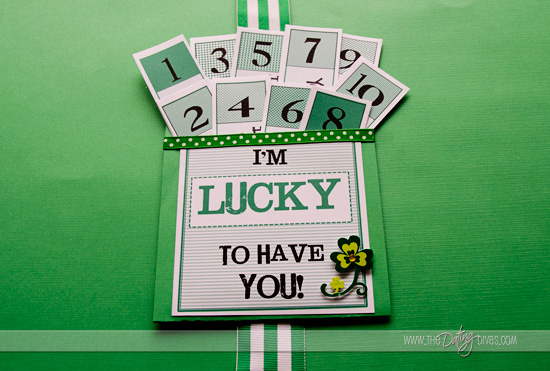 There you have it…a lot of love for this St. Patrick's Day!  I am not only doing this for my spouse but also my kids. 🙂
What makes YOU feel lucky about your spouse?