The Sexy Bedroom Game App You Need Tonight!
As you know, we're all about fun & sexy bedroom games for connection and pleasure! My husband and I just came across a brand new app for married couples called Intimately Us. We absolutely love it! It's clean, classy, and totally Diva-approved.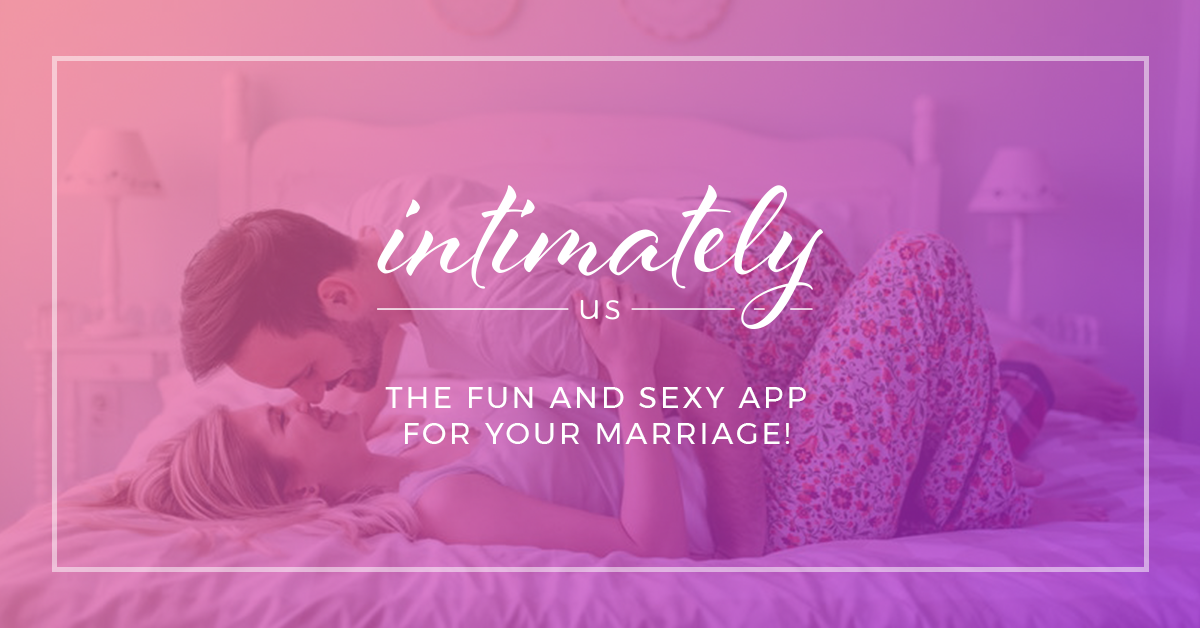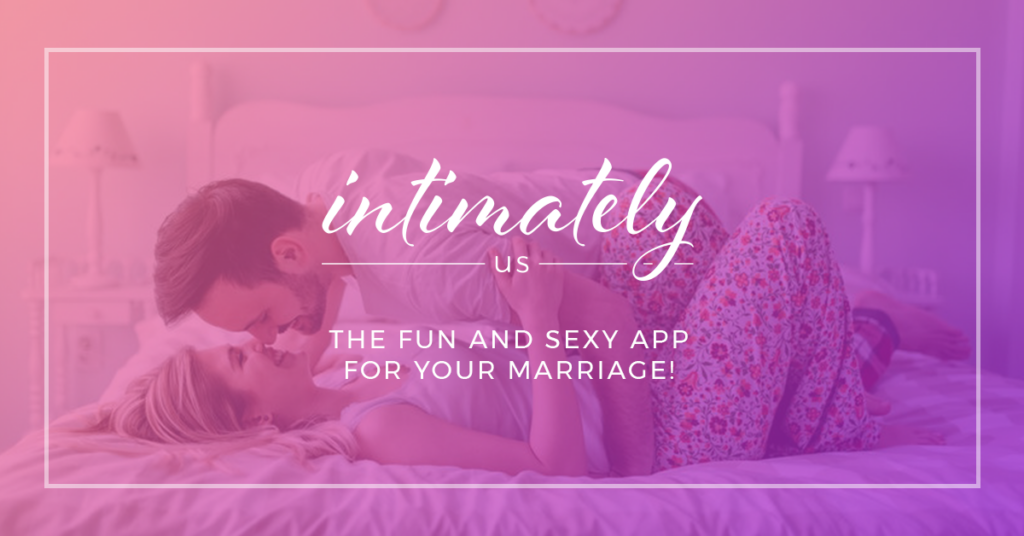 Let's face it, lovemaking in marriage can get routine and be put so low on the priority list that it becomes an afterthought. It can be difficult at times to know where to turn to get things turned back on! That's why we're thrilled to tell you about this iPhone and Android app: Intimately Us, the fun and sexy app for your marriage!
It's full of games, activities, and resources that bust bedroom boredom. The whole app is clean (not vulgar, crass & raunchy) so you can spice it up without the yuck. Because the bedroom games are an app on your phone, there's no printing, cutting, gluing, or taping required. What a time saver!
Here are the top four reasons why you'll love the app too:
#1 ENCOURAGES YOU TO TRY NEW THINGS TOGETHER IN THE BEDROOM
Trying new things together, especially in the bedroom, is so important to keep things exciting in a marriage. Lovemaking can be really bonding and, of course, fun at the same time! The app has tons of ideas of new things to try together to switch up your routine. Not to mention, stepping a little outside of your comfort zone from time to time is a healthy part of building intimacy in long term relationships!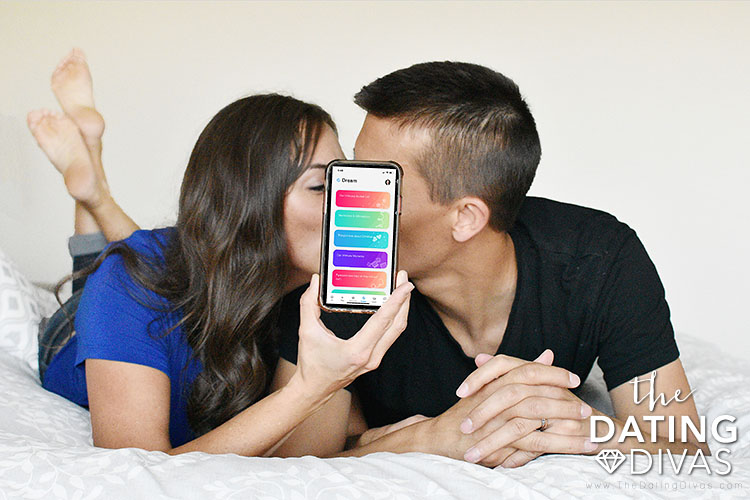 The Intimately Us app includes a "Play" section with a growing list of ah-mazing intimacy games. You know we love our bedroom games here at The Dating Divas – and can we just say – you are going to go crazy for the ones in this app! I mean, a Battle Strip game played in real-time from your phones? Umm yes, please!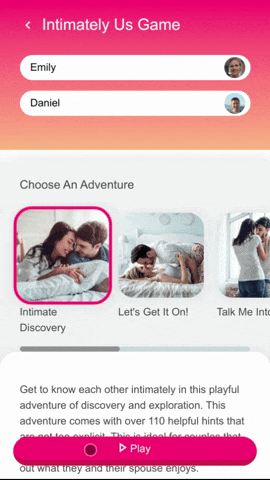 Bedroom Game App Features That We Love:
Ready-to-Go – These games are played right from your phone. They require no printing and minimal (if any) prepping. Just sync your phones and you are set!
Customizable – Each game includes a set of toggle switches at the start of the game where you can customize the actions to your comfort level. Not comfortable with that sexy action? No problem – turn that feature off. The app will only generate game prompts/actions that you approve, and it will remember your settings for future gameplay.
Safe – If you ever receive any prompt you aren't comfortable doing – you always have the option on the prompt by tapping "try another".
Set Your Spice Level – Throughout the games, you can increase the spice level at any time by tapping on a jalapeno pepper. You can adjust to your mood.
#2 GETS YOU TALKING ABOUT SEX
Talking about sex with your spouse can be uncomfortable at first but it is so important. Communication is key for you both to have connecting and pleasurable experiences together. Couples that can comfortably talk about their preferences, likes, and dislikes are much more likely to have a spicier and more satisfying sex life!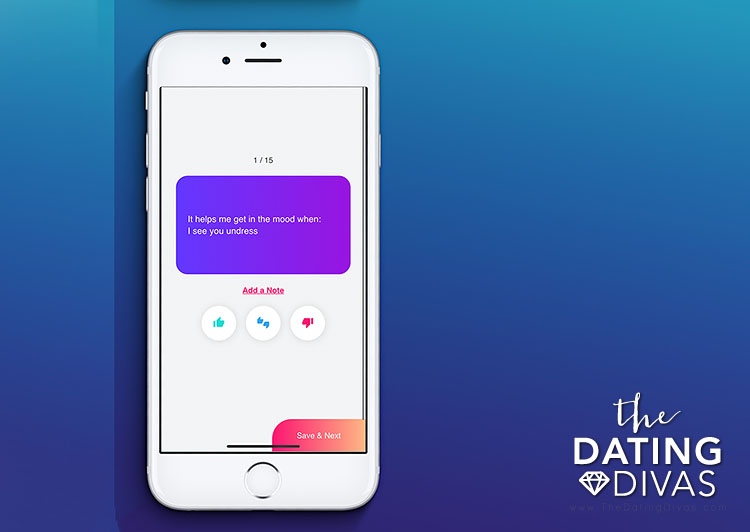 The Intimately Us app for married couples gives you several easy, non-threatening ways to communicate your needs, your desires, and even your ideas in a way that you can both feel comfortable.
Couple Communication App Features That We Love:
Conversation Starters – Hundreds of intimacy-building questions with the touch of a button. You can choose categories such as romance, intimacy, and more!
Shared Sexploration Survey – This is a brilliant way for couples to discover what their shared sexual preferences are. Each spouse privately answers questions about their sexual preferences. After both complete the questions, you can compare answers in a safe and meaningful way.
Customizable Bedroom Language – This tool allows you to personalize the specific language to be used throughout the app when referring to various sexual vocabulary.
Wholesome Sex Education From Experts – We know how difficult it is to find trusted educational information regarding sex without the fear of what you might come across. This app for married couples includes in-depth articles, how-to guides, and resources from vetted professionals in the field.
#3 BECOME MORE EMOTIONALLY CONNECTED
Intimacy is more than just sex. Intimacy includes feeling close to your spouse. It involves understanding them on a deeper level and is usually achieved through simple, daily connections. Sex is the symbol of the union of two people coming together as one, one in heart, mind, spirit, and body.
In short, the better the emotional intimacy, the hotter the sex!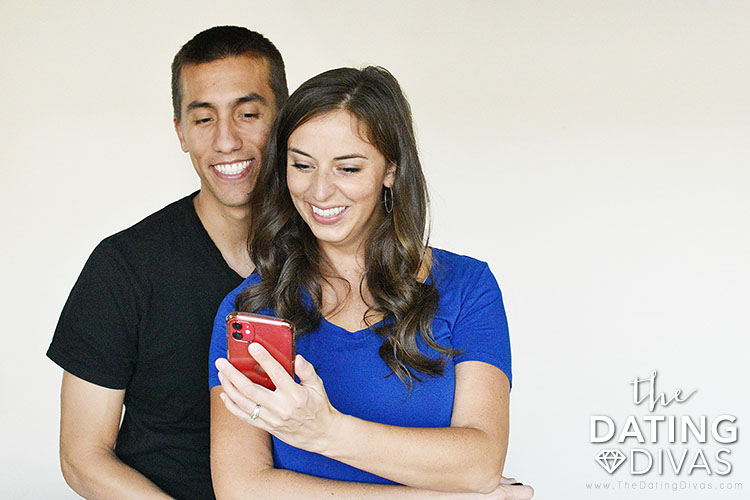 The Intimately Us app for married couples provides several features specifically designed to give you and your spouse an opportunity to connect emotionally.
Emotional Connection App Features That We Love:
The Date Night Ideas – Dozens of fun, romantic, and sexy date ideas all at your fingertips! We love the filter feature that allows you to find the best date night fit for you by filtering cost, time, and more!
Show Love Daily – This is one of our favorite features! Make sure that you turn your notifications on because this app sends you a daily message with a suggestion for a simple thing you can do to foster a connection with your spouse that day. This is also why we like the 10 Minute Marriage Challenge: we believe that daily reminders of love are more powerful than big gestures.
Chat – This feature provides you and your spouse with a secure intimate chat experience. It is a place for a flirty message and photos without the fear of accidentally sending something to an unintended recipient. It is encrypted and password protected – aka the perfect place to get flirty.
#4 – DIGITAL INVITES TO BUILD ANTICIPATION, BUILT RIGHT IN
Planning a romantic evening? Or want to send a flirty message to your spouse? Get rid of the hassle! A collection of fun & flirty messages are only a tap away.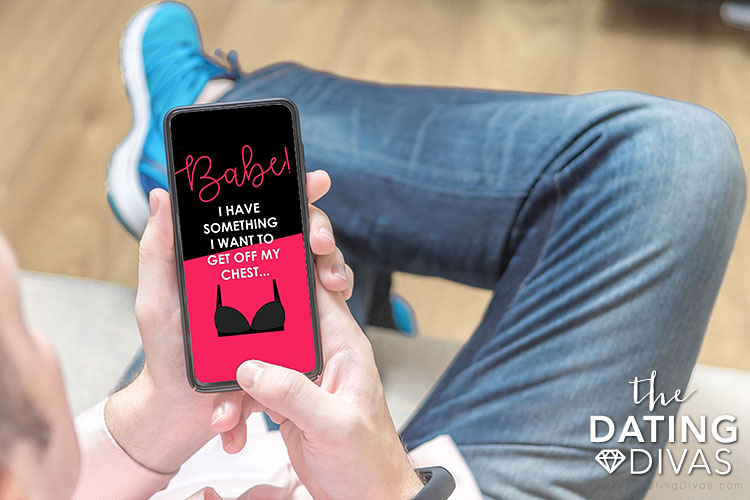 We love this app so much that we joined forces with Intimately Us to give YOU something to add a little spice to your communications with your spouse. Available ONLY to our followers – the Intimately US app has added an exclusive feature with digital invitations and love notes to send to your spouse. Tap the Play button, then choose Fun & Flirty Invites, and then DATING DIVAS. When prompted, enter the password "DIVAS" to unlock all of them.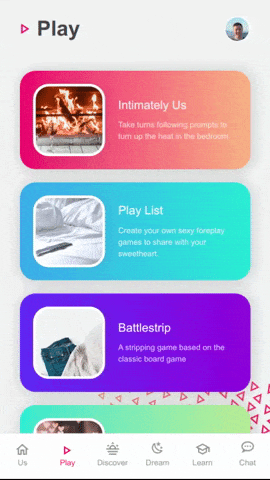 The BEST App for Marriage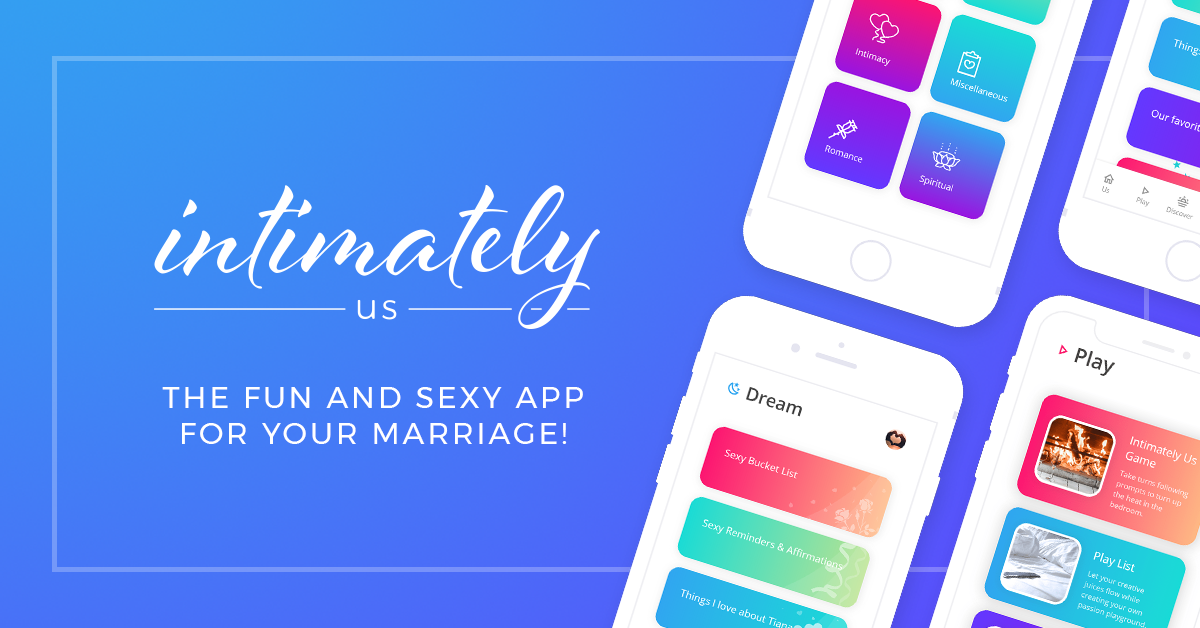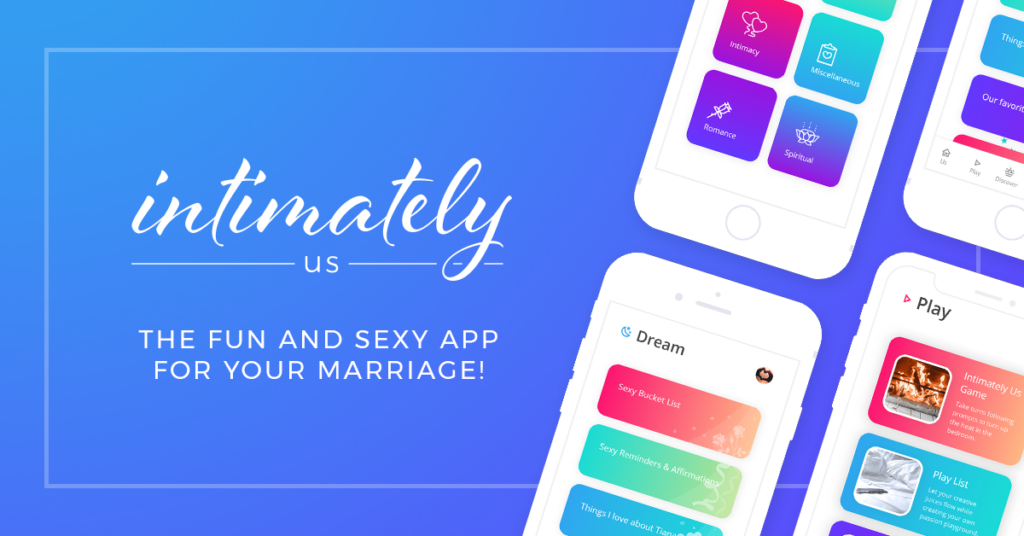 Intimately Us is clean, informative, and fun. Most importantly, this marriage app is designed to improve marital intimacy by addressing the fundamental needs that every couple has.
How to get it on (your phone, that is)? It is simple! Download the app by clicking this link or search the app store for "Intimately Us".
Here's what others are saying about Intimately Us:
Candice: ★★★★★
Such a game-changer! We are having so much fun surprising each other. It helps us with remembering those little day-to-day things, like flirting and passionate kisses and more intimate suggestions. Love it!
Teresa: ★★★★★
Played our first game and all I'm going to say is WOW!!! Why did I wait so long to play a game!!! This brought us so much closer and on a deeper intimate level.
David: ★★★★★
We are really enjoying this App and have purchased it. Great information. Expands our conversations and intimacy. We have played the Intimately us game, battlestrip, and the date night ideas. We are discovering preferences that we didn't know even after 17 years.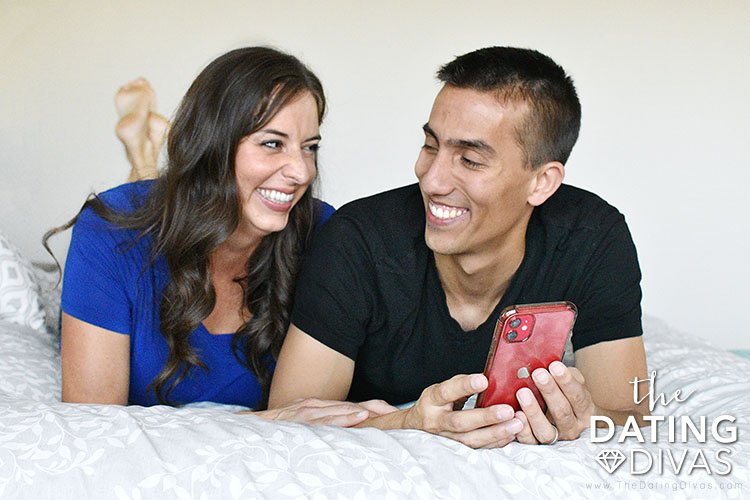 You can have confidence that this app is a safe place to get educated, inspired, and connected with your spouse. This, in turn, will give YOU more confidence in the bedroom!
We hope you love it as much as we do!