PRINTABL

E

STICKY NOTES FOR KIDS
We LOVE the kiddos in our lives and we want them to know! But with everything we have on our plates (not to mention THEIR jam-packed schedules), it can be tricky coming up with creative ways to spread that love, right? Not anymore! Introducing Kids' Sticky Notes: a one-of-a-kind printable pack of stickable goodness – just for KIDS! From birthdays and milestones to everything in between, these bite-sized notes will let them know how all-around-awesome they are in a fun and kid-friendly way! Did we mention they're super quick and easy to use? We call that a win. Let's take a closer look!

But first, we need to give a GIANT "Thank you, thank you!" to Carisa from Messes to Memories for designing these bad boys. She totally captured the childhood spark and spirit and has created something that will be loved by kids everywhere! We really couldn't have done it without her.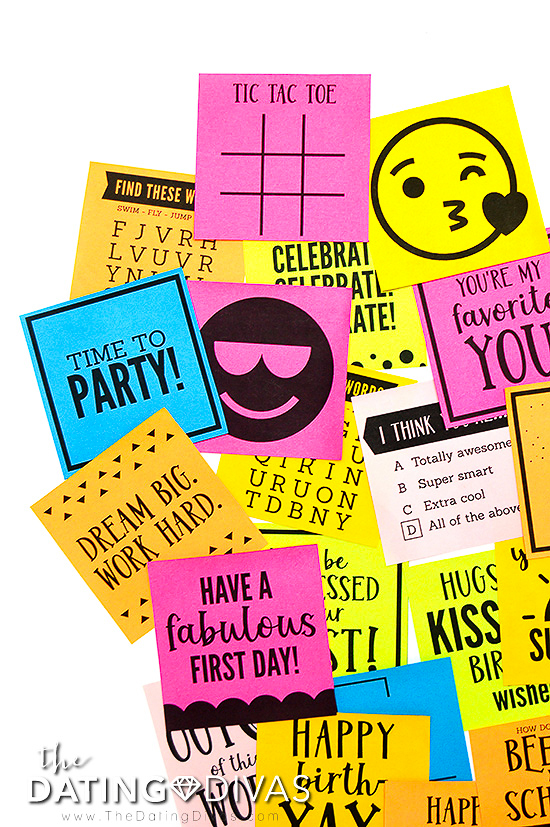 WHAT WE LOVE ABOUT THESE STICKY NOTES:
Easy, easy, easy! –

With the hustle and bustle of everyday life, we're ALL for making things easier and these sticky notes fit the bill. No cutting, pasting or laboring over prep-work for you. All they need is a simple print, a dash of love, and you're done! What could be better?

Loved by kids of ALL ages. –

Got more than one kid in your life? Great! From elementary aged to teens (and everything in between!), these printable sticky notes are 'one size fits all.' 

Reusable 

– Due to the nature of the beloved sticky note, many of these peelable, stickable and removable wonders can be used again and again, saving your sanity and keeping the fun going all year long. Simply keep them stored in a notebook, binder, or book when not in use.

Can be used by anyone –

Not a parent? Not a problem! These special stickies aren't parent-exclusive and can be given by relatives, teachers, neighbors, and more!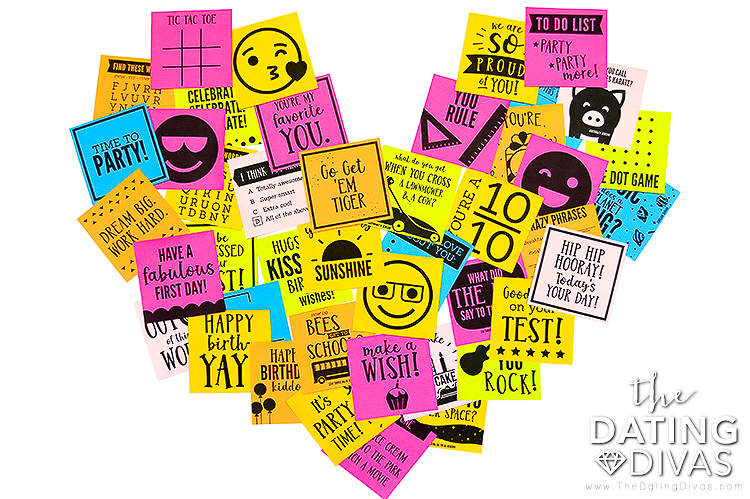 WHAT'S INSIDE YOUR KIDS' STICKY NOTES PRINTABLE PACK?
Printable Sticky Notes Template

–

 

Your go-to tool for getting a perfect print.

School Stic

k

y N

o

tes

–

 

12 school-themed printable sticky notes to give little learners a boost!

Birthday Sticky

N

otes – 

12 birthday-themed printable sticky notes to help them celebrate.

Just Because Sticky Notes

–

 

12 anytime printable sticky notes to tell them you love them.

Joke Sticky N

o

tes

–

 

12 hilarious printable sticky notes to put a smile on their face.

Activity

St

icky Notes

–

 

12 interactive printable sticky notes to keep them entertained.

Emoji Stic

k

y Notes

–

 

12 emoji printable sticky notes for when words aren't enough.

Scramble Sticky

N

otes

–

 

37 printable sticky note letters for a hide & seek hunt or larger than life message!
PRINTABLE STICKY NOTES TEMPLATE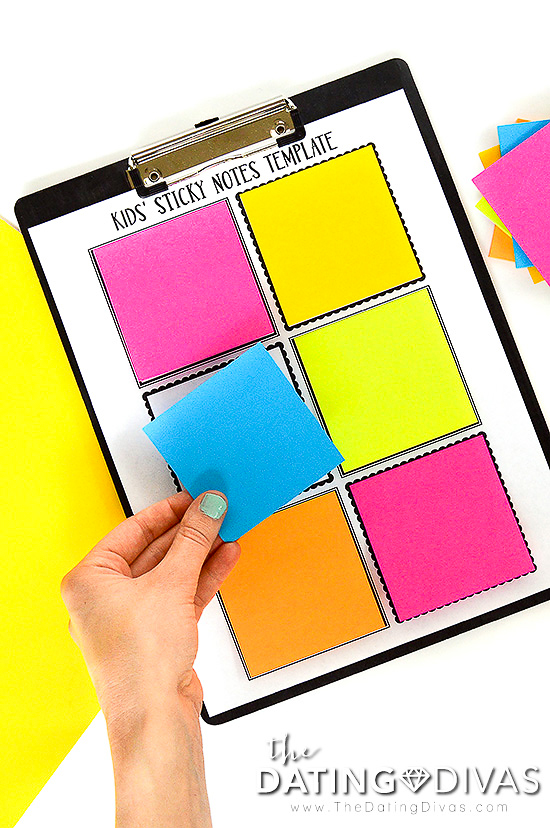 You've got enough things to worry about and printing shouldn't be one of them! That's why our Kids' Sticky Notes Template utilizes a special layout to make your design transfers a snap. Simply place your blank sticky notes on the corresponding squares, feed it through your printer and wham-o! You've got yourself a one-of-a-kind sticky design those kids will ADORE.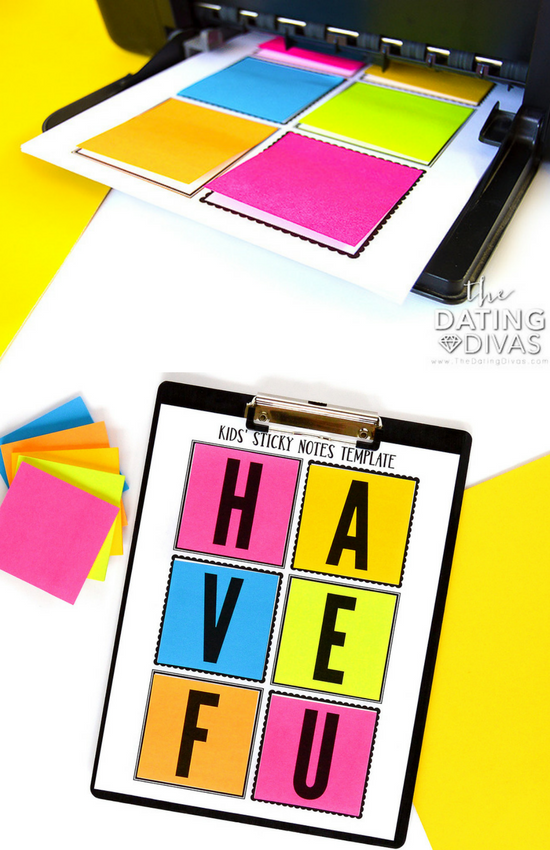 SCHOOL STICKY NOTES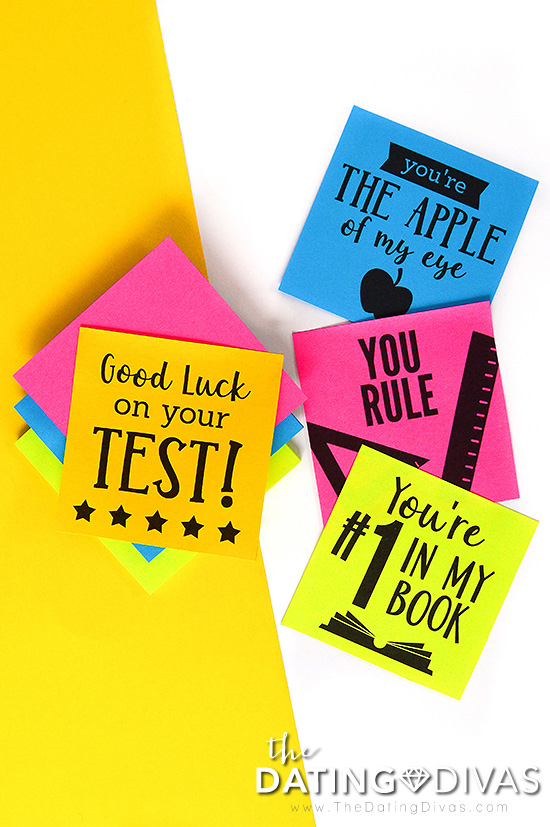 School's in session and so are these stickies! Remind your little one they're an A++ with these bright, bold and totally cute school-themed stickies that are the perfect addition to backpacks, lunch bags, or pencil pouches.
BIRTHDAY STICKY NOTES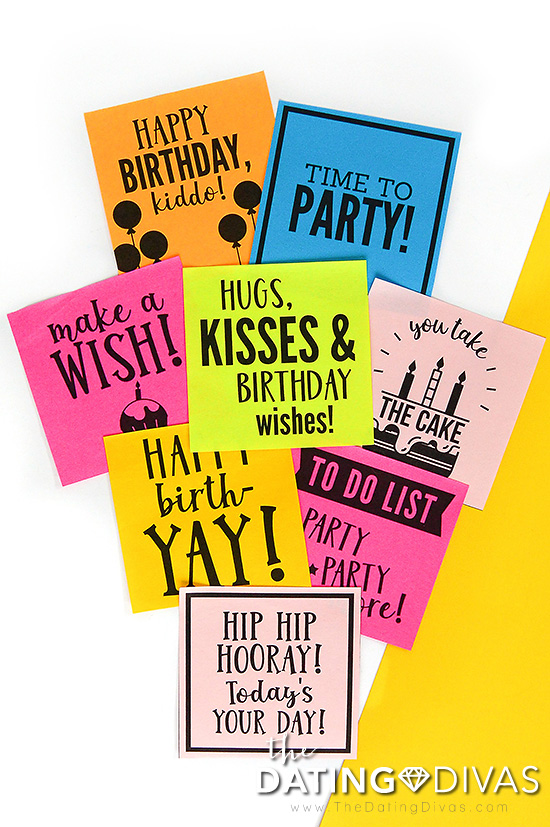 Nothing says "Happy Birthday!" better than this set of printable sticky notes. The messages are sweet, the designs are unique, and they're guaranteed to make your little one's day!
JUST BECAUSE STICKY NOTES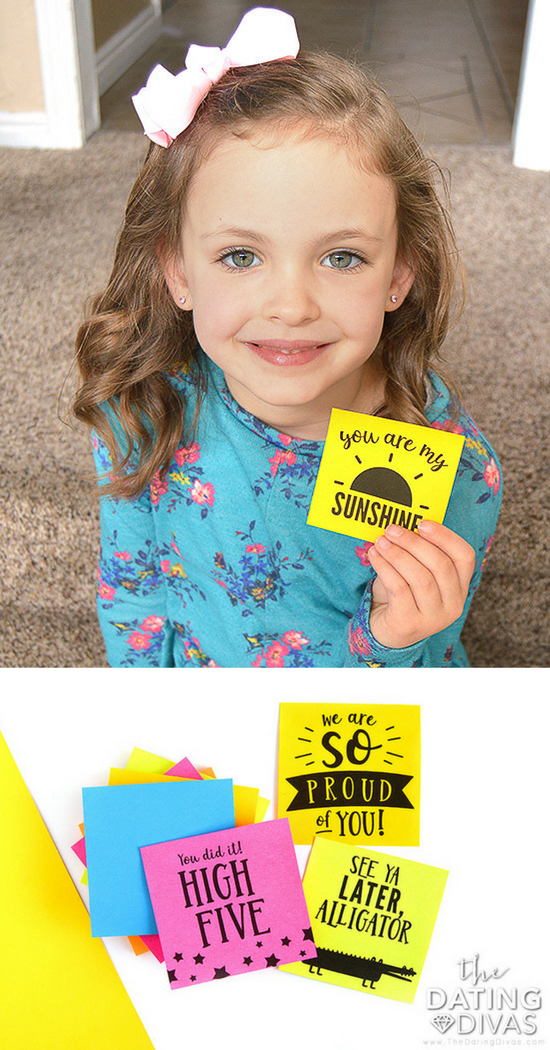 Think you need a special occasion to use a sticky? Think again! This anywhere, everywhere, and anytime category is perfect for youngsters who just need an extra dose of lovin'. So cute!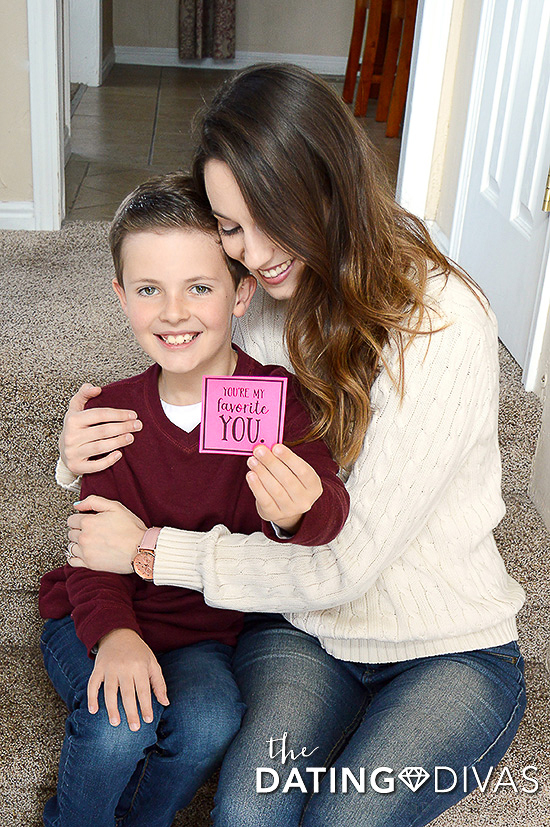 JOKE STICKY NOTES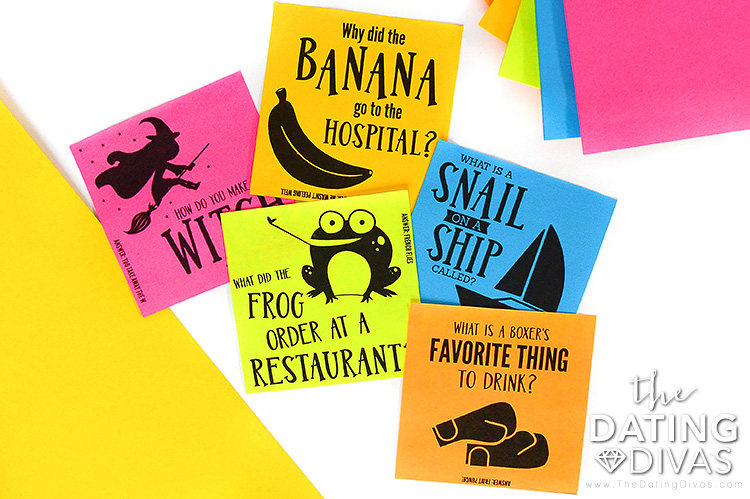 Get the hehe's and the haha's flowing with these kid-friendly jokes! Try slipping a couple in your kiddo's lunch bag or alongside their morning breakfast for a wild and witty pick-me-up.
ACTIVITY STICKY NOTES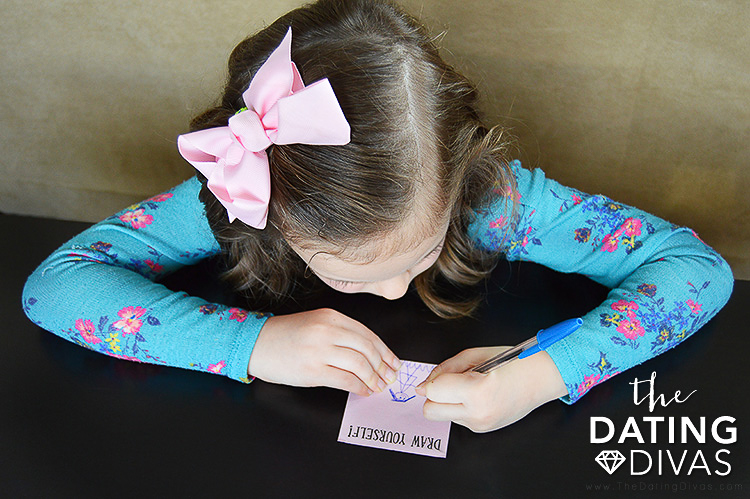 Let us take the guesswork out of, "What should we do today?" with these interactive printable sticky notes that are fun for you AND for them. There's something for everyone and plenty of parent-child bonding opportunities with this set!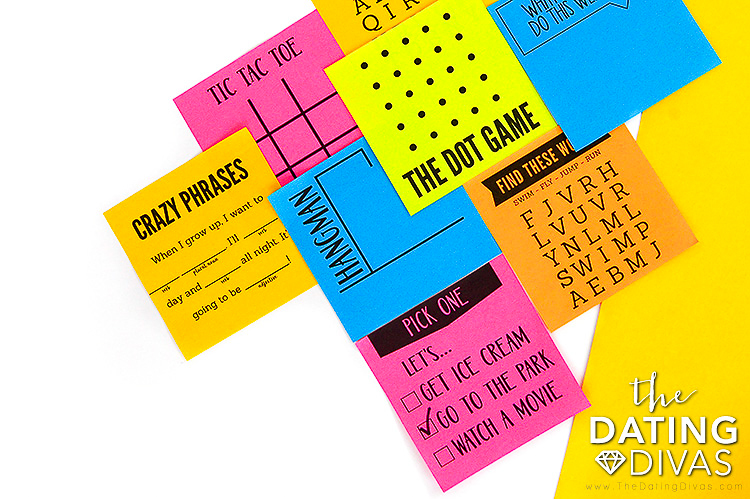 EMOJI STICKY NOTES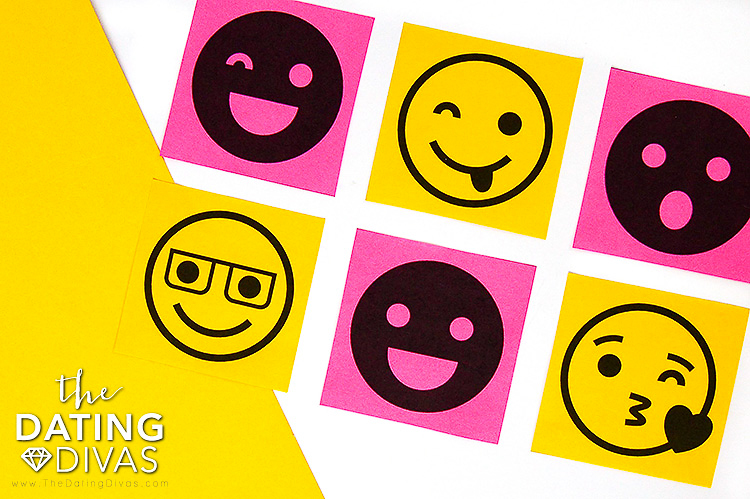 Are your little ones as obsessed with emojis as ours? We've got a sticky note for that! For the times when actual words won't do the trick, these crazy little faces are ready to work their magic.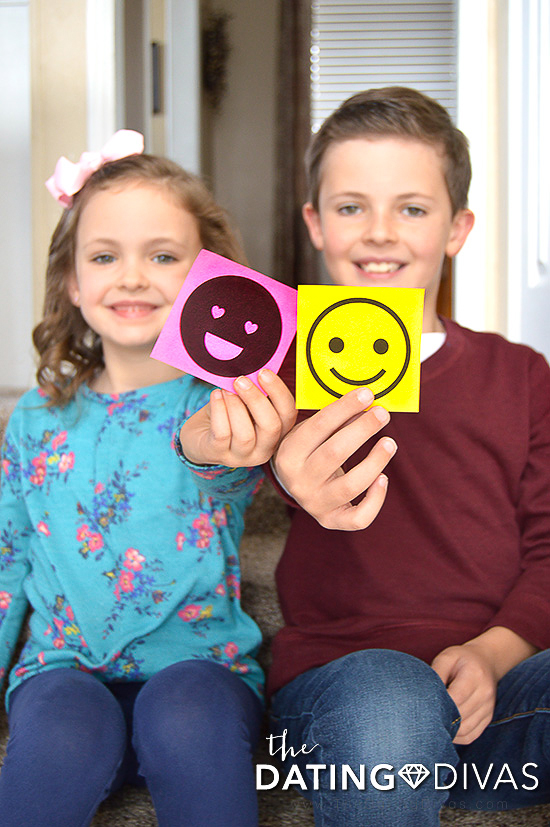 SCRAMBLE STICKY NOTES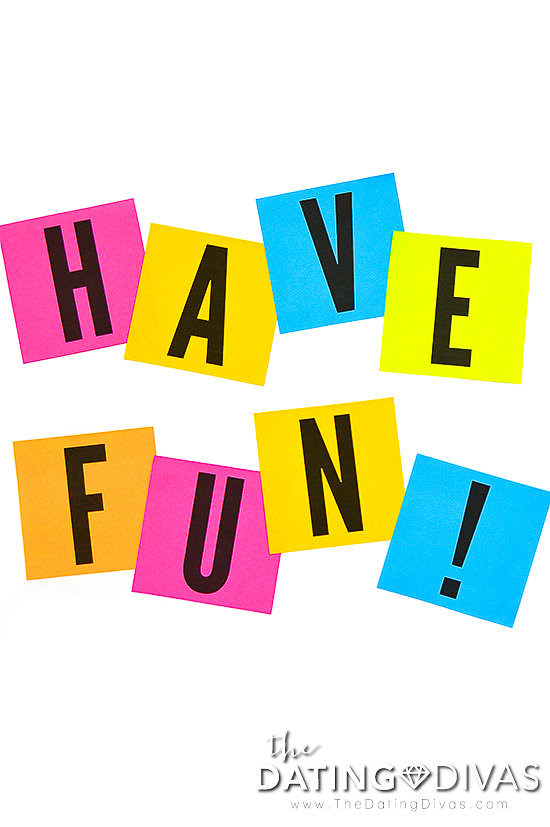 For a message and activity all in one, this set of 4 'secret' sayings has got your back! Choose between "I Love You!" "You Can Do It!" "Have Fun!" and "Congrats!" You can opt to hide the letters around your house, creating an amazing letter-hunt opportunity, OR you can display the messages already solved on a bathroom mirror, wall or door! The sky's the limit with this one!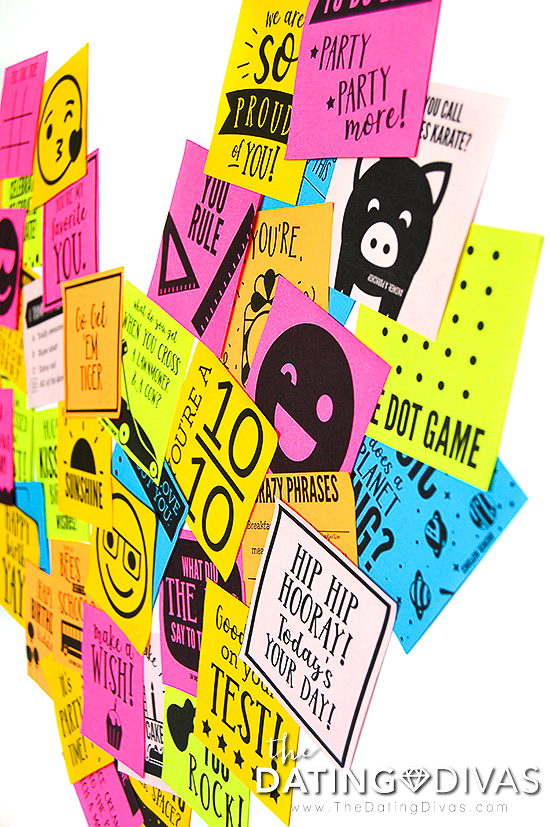 Was that an adventure of epically sticky proportions or what?! Show your kids just how special they are with these one-of-a-kind printable sticky notes that will make your love and their life SO much sweeter.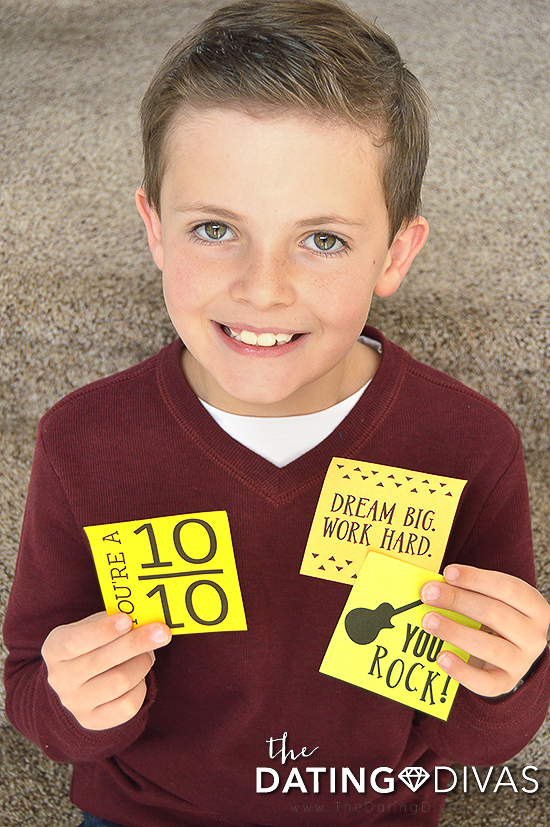 Get Your
Kids' Sticky Notes
today for just
$ 3.97 !
If you're like us and you just can't get enough sticky note goodness, you're DEFINITELY going to want to check out our Sexy Sticky Notes printable pack and our Printable Love Sticky Notes! They're fantastic!
SaveSave