The Best Summer Movies for Kids
Summer-time is a great time for relaxing and catching up on your favorite films! Basically, summer movies with friends and family are always a good idea, right? Simply pull out the blankets, pop some popcorn, and settle in for an evening of watching family-friendly summer movies! However, there are so many movie options out there. It can be hard to know which films are appropriate for families – especially with small children. We bet you can agree that there are some real duds out there. You know how it goes when a movie appears to be family-friendly but turns out, it's not! Well, don't you worry – we have got you covered! We put together the ultimate list of the best summer movies for kids! Each of them is parent-approved!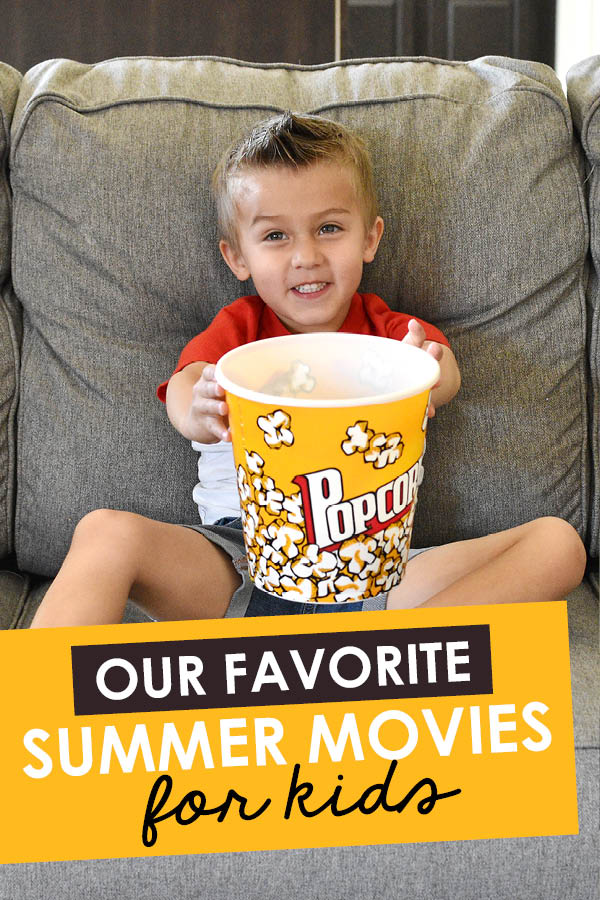 Our Favorite Summer Movies All In One Place
Together with suggestions from our readers, ideas from the Diva team, and a little research, we have put together the ultimate collection of the best summer movies for kids! Using this list, you can create a personalized bucket list for your family's movie nights to last all season long!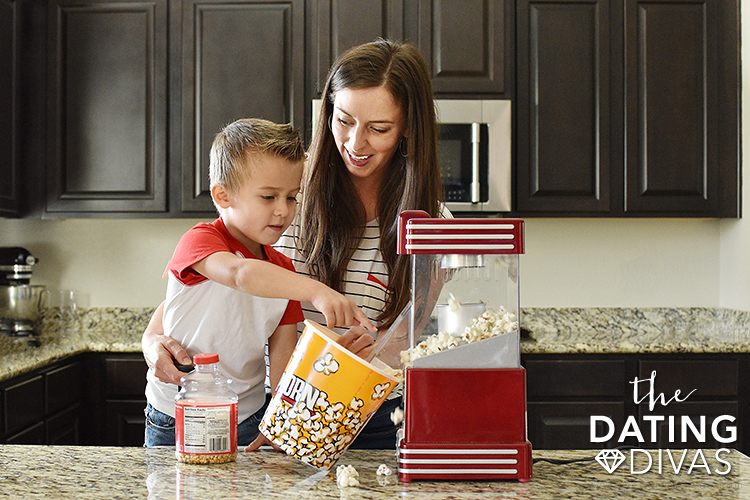 NOTE: Remember that these films are a collection of suggestions and research. Ultimately, however, it is up to you to determine which movies you feel comfortable watching with your family. However, with so many ideas – you will definitely find several films that fit your family best!
If you are looking for more details on the content of any film you show your family, then a great resource is the Internet Movie Database website (aka IMDb). Within this site, you can search for any particular film and select "Parents Guide" to view content advisory. Most films list, in detail, content issues regarding language, violence/gore, profanity, sex & nudity, alcohol/drugs/smoking, and even frightening/intense scenes!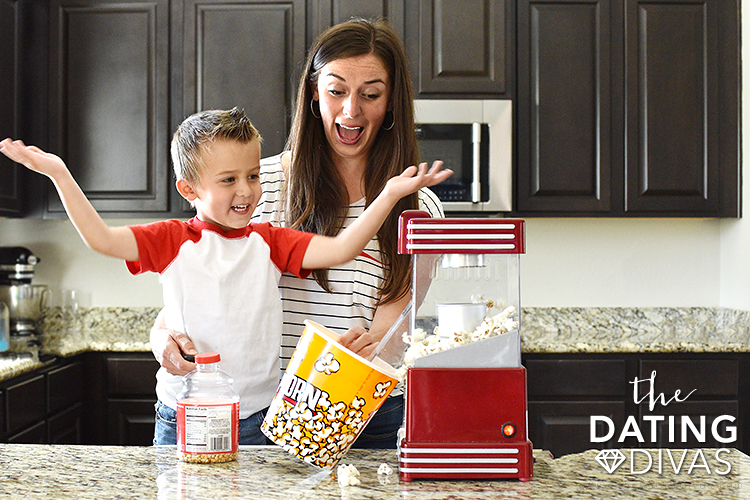 First, choose one from the many summer movies below to watch for a family movie night. You can start with what type of film you are going for. Then, make a list of your family's favorites. Below we have links to all of our favorite summer movies and a description (thank you Imdb.com!) for the following categories:
So, let's get started!
Our Favorite Summer Movies for Kids
Really quickly, we just wanted to point out that we know it can be tricky to navigate through all of the movies labeled "family films." However, findings show that teaching good morals, as well as providing entertainment is tough, so no wonder a perfectly family-friendly film is hard to find. Luckily, finding good summer movies for your kids has never been easier. We found the very best summer movies below and compiled them all in one place! You are sure to find something your kids will love!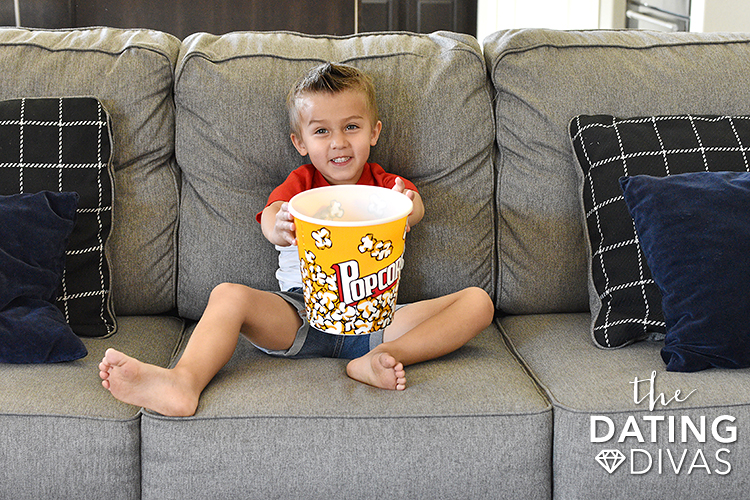 Despicable Me 1-4 –

When a criminal mastermind uses a trio of orphan girls as pawns for a grand scheme, he finds their love is profoundly changing him for the better.

Minions – Minions Stuart, Kevin, and Bob, are recruited by Scarlet Overkill, a supervillain who, alongside her inventor husband Herb, hatches a plot to take over the world.
Sing – In a city of humanoid animals, a hustling theater impresario's attempt to save his theater with a singing competition becomes grander than he anticipates even as its finalists find that their lives will never be the same. The music in the one is so fun!
Happy Feet –

Into the world of the Emperor Penguins, who find their soul mates through song, a penguin is born who cannot sing. But he can tap dance something fierce!

Smurfs, The Lost Village – A mysterious map sets Smurfette and her friends on an exciting race through the Forbidden Forest. They are led to the biggest secret in Smurf's history.
Kung Fu Panda 1, 2 & 3 –

In the Valley of Peace, Po the Panda finds himself chosen as the Dragon Warrior even though he is obese and a complete novice at martial arts. You could do a movie marathon with all of these!

Abominable – Three teenagers must help a Yeti return to his family while avoiding a wealthy man and a zoologist who want him for their own needs.
The Secret Life of Pets 1 & 2 – The quiet life of a terrier named Max is upended when his owner takes in Duke, a stray whom Max instantly dislikes.
Sonic The Hedgehog – After discovering a small, blue, fast hedgehog, a small-town police officer must help it defeat an evil genius who wants to do experiments on it.
Hotel Transylvania Series –

Dracula, who operates a high-end resort away from the human world, goes into overprotective mode when a boy discovers the resort and falls for the count's teenaged daughter.

Trolls – After the Bergens invade Troll Village, Poppy, the happiest Troll ever born, and the curmudgeonly Branch set off on a journey to rescue her friends. The music in this one is so fun, and the message is powerful!
Aladdin (Live-Action Version) – A kind-hearted street urchin and a power-hungry Grand Vizier vie for a magic lamp that has the power to make their deepest wishes come true.
Madagascar Movies –

Spoiled by their upbringing with no idea what wildlife is really like, four animals from New York Central Zoo escape, unwittingly assisted by four absconding penguins, and find themselves in Madagascar, among a bunch of merry lemurs.

Puss in Boots – Learn about t

he events leading up to the sword fighting cat's meeting with Shrek and his friends.

Sherlock Gnomes – Garden gnomes, Gnomeo (James McAvoy) and Juliet (Emily Blunt) recruit renowned detective Sherlock Gnomes (Johnny Depp) to investigate the mysterious disappearance of other garden ornaments.
Spies in Disguise – When the world's best spy is turned into a pigeon, he must rely on his nerdy tech officer to save the world.
How to Train Your Dragon Series –

A hapless young Viking who aspires to hunt dragons becomes the unlikely friend of a young dragon himself and learns there may be more to the creatures than he assumed. Kids really love this one!

Turbo – A freak accident might just help an everyday garden snail achieve his biggest dream: winning the Indy 500.
Rio – When Blu, a domesticated macaw from small-town Minnesota, meets the fiercely independent Jewel, he takes off on an adventure to Rio de Janeiro with the bird of his dreams. This is one of my family's favorite movies. It often goes unnoticed, but we love it.
Wonder Park – Wonder Park tells the story of an amusement park where the imagination of a wildly creative girl named June comes alive.
The Lion King (Live-Action Version) – After the murder of his father, a young lion prince flees his kingdom only to learn the true meaning of responsibility and bravery.
Paddington 1&2 – A young Peruvian bear travels to London in search of a home. He finds himself lost and alone at Paddington Station. He meets the kindly Brown family, who offer him a temporary haven.
Ugly Dolls – Free-spirited UglyDolls confront what it means to be different. They struggle with a desire to feel loved. The dolls ultimately discover what matters most.
Toy Story 4 – When a new toy called "Forky" joins Woody, and the gang, a road trip alongside old and new friends reveals how big the world can be for a toy.
Frozen II – Anna, Elsa, Kristoff, Olaf, and Sven leave Arendelle to travel to an ancient, autumn-bound forest of an enchanted land. They set out to find the origin of Elsa's powers in order to save their kingdom. Does anyone else think that this sequel was even better than the original?
Kid-Friendly Flicks That Parents Will Love Too
Summer movies that are fun for the WHOLE family? They exist! We promise! Good summer movies that are just as entertaining for the adults as they are for the kids can be found below. In short, we know that watching kid films isn't always fun for adults. However, the ones on this list are! Basically, these summer movies are perfect for the whole family to enjoy! Check them out!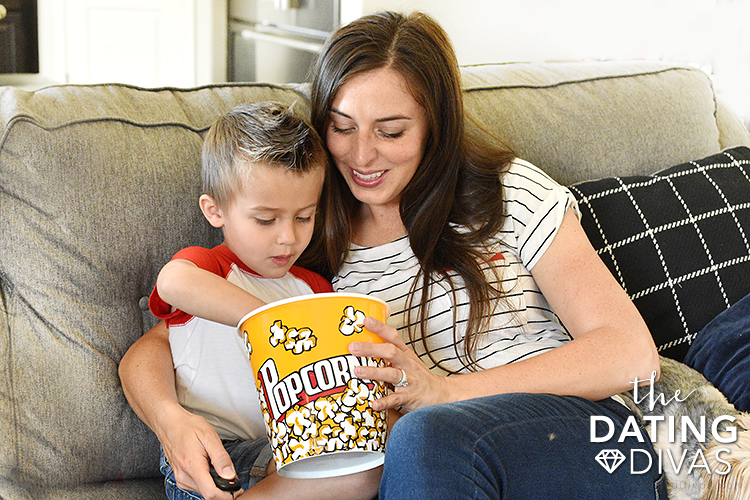 Best Summer Movies of All Time (The Classics!)
When it comes to watching summer movies, the classic ones are my favorite. These movies have stood the test of time. They were my go-to summer movies when I was a kid, and they are still fun for kids today! This is our list of what we consider the best summer movies of all time. There is a reason these films are still popular today, so you will undoubtedly love them!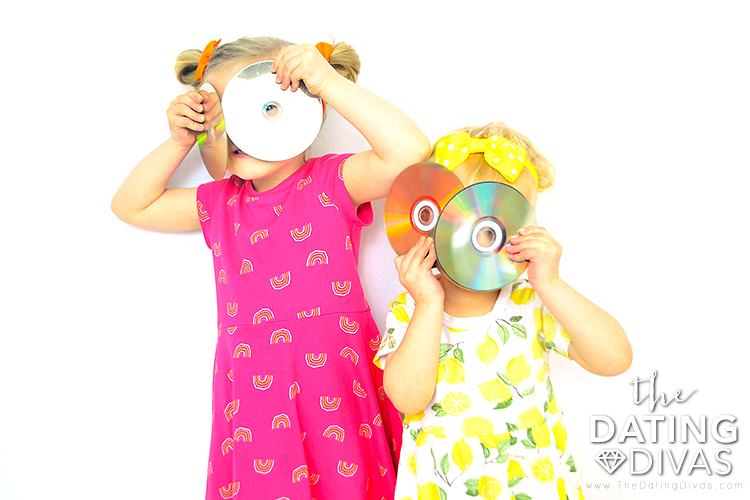 The Sandlot – Who doesn't love this one? A new kid in town finds a friend in a young baseball prodigy. They get themselves into many adventures involving rival teams, lifeguards, and a vicious dog.
The Little Rascals – Alfalfa is wooing Darla. His "He-Man-Woman-Hating" friends attempt to sabotage the relationship.
My Girl – A young girl, on the threshold of her teen years, finds her life turning upside down when she is accompanied by an unlikely friend.
Flipper – A teenage boy sent to spend the summer with his eccentric uncle on the Florida coast befriends a remarkable dolphin – and takes on local bad guys who are polluting the water. With Isaac Hayes.
E.T. the Extra-Terrestrial – This one will always be a favorite! A troubled child summons the courage to help a friendly alien escape Earth and return to his homeworld.
The Princess Bride – This is one of the best summer movies of all time – for sure!

While home sick in bed, a young boy's grandfather reads him a story called The Princess Bride.

The Wizard of Oz –

Dorothy Gale gets swept away to a magical land in a tornado. She embarks on a quest to see the Wizard. She hopes he can help her return home.

The Goonies – This might be THE best summer movie of all time! To

save their home from foreclosure, a group of misfits set out to find a pirate's ancient treasure.

Babe –

Babe, a pig raised by sheepdogs, learns to herd sheep with a little help from Farmer Hoggett.

Matilda –

The story of a wonderful little girl. She happens to be a genius. It is the story of her wonderful teacher vs. the worst parents ever and the worst school principal imaginable.

The Muppet Movie –

Kermit and his newfound friends trek across America to find success in Hollywood, but a frog-legs merchant is after Kermit.

Chitty Chitty Bang Bang –

A down-on-his-luck inventor turns a broken-down Grand Prix car into a fancy vehicle for his children, and then they go off on a magical fantasy adventure to save their grandfather in a far-off land.

Homeward Bound: The Incredible Journey –

Three pets escape from a California ranch to find their owners in San Francisco.

Mrs. Doubtfire – After a bitter divorce, an actor disguises himself as a female housekeeper to spend time with his children held in custody by his former wife.
Honey, I Shrunk the Kids – The scientist father of teens accidentally shrinks them into the size of insects. Now the teens must fight diminutive dangers as the father searches for them.
Free Willy – When a boy learns that a beloved killer whale is to be killed by the aquarium owners, the boy risks everything to free the whale. Warning! Your kids MIGHT want to swim with whales after watching this film!
Hook –

When Captain Hook kidnaps his children, an adult Peter Pan must return to Neverland and reclaim his youthful spirit to challenge his old enemy.

Annie (1982 version) – A young orphan girl's adventures in finding a family that will take her.
Jumanji (1995 classic version) –

When two kids find and play a magical board game, they release a man trapped for decades. They encounter a host of dangers. The dangers can end only when they finish the game.

Spy Kids –

The children of secret-agent parents must save them from danger.

The NeverEnding Story –

A troubled boy dives into a wonderous fantasy world through the pages of a mysterious book.

The Parent Trap (1961 classic version) –

Identical twins, separated at birth and each raised by one of their biological parents, discover each other for the first time at summer camp and make a plan to bring their wayward parents back together.

Charlotte's Web –

Wilbur, the pig, is scared of the end of the season. He knows that at that time, he will end up on the dinner table. He hatches a plan with a spider to ensure that this will never happen.

Elf – After discovering he is a human, a man raised as an elf at the North Pole decides to travel to New York City to locate his real father.
James & the Giant Peach –

An orphan with terrible aunts for guardians, befriends human-like bugs who live inside a giant peach and take the boy on a journey to New York City.

A Little Princess –

A young girl is relegated to servitude at a boarding school when her father goes missing.

Remember the Titans –

The true story of a newly appointed African-American coach. It is the story of his high school team on their first season as a racially integrated unit. This one is a favorite at my house. It is so inspiring!

Back to the Future – Some movies will never grow old! Back to the Future is a classic film that is still popular today! A young man accidentally goes back thirty years into the past in a time-traveling DeLorean
Big– After wishing to be made big, a teenage boy wakes the next morning to find himself mysteriously in the body of an adult. This one is such fun for adults and kids too!
Enchanted –

A princess, who is prepared to be wed, is sent away to New York by an evil queen, where she falls in love with a lawyer.

That Thing You Do! – A local Pennsylvania band scores a one-hit-wonder in 1964. They ride the star-making machinery as long as they can, with lots of help from its manager.
Flubber –

An absent-minded professor discovers "flubber," a rubber-like super-bouncy substance.
Did we miss any? Are one of YOUR favorite summer movies missing from the list? Share it with us below in the comments. We would love to hear!
Create The Ultimate Family Experience
Are you so excited to enjoy some of the best summer movies of all time from this list? There were so many movies to choose from, but these are our favorites! You can't help but smile reading through some of the titles. Additionally, summer movies bring back so many memories. It is more than just watching a movie, right? It is about creating memories together, too! So, we recommend making your own "best summer movies for kids" list. Then, use these ideas below for making those summer movie nights even more memorable:
Create an outdoor set up for watching those summer movies. You could create a set-up using a projector and a screen and watch your favorite summer movies outdoors! For more tips on how to pull this off, check out our Backyard Movie Night Date.
Take your family movie night to the next level! Once you have picked from the many summer movies described above, grab these printables for a fun family movie night experience!
Consider having a set day of the week for your movie nights. "Saturday Summer Movies" could be a fun tradition. Make your list of the best summer movies for kids and mark them off each week.
You can find many good summer movies on Netflix. Check out our Family Netflix Binge Night which includes fun challenges to make your summer movies even more interactive.
We hope you enjoy watching summer movies all summer long!