We live in a world where everything needs to be hassle- free and fast!  How would you like a date night in a bag, sort of like fast food?  This date idea can be ready in a jiffy!  We know life can get hectic and this idea is something you can prepare now and have ready whenever you need it.  I like to use our date in a bag whenever the kiddos are in bed and we actually have a little bit of free time.  A big thanks to Aileen from Lil' Buckaroo Designs for the incredible printables!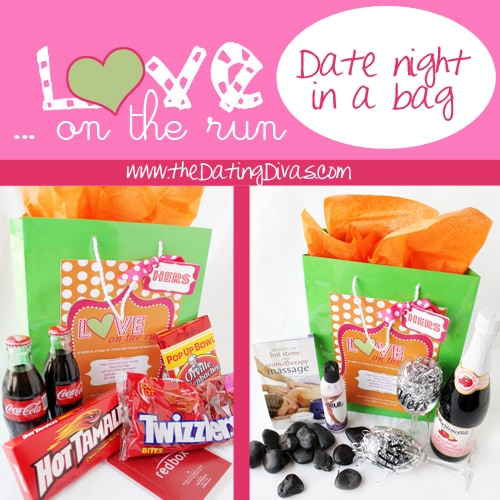 Introducing……Date Night in a Bag!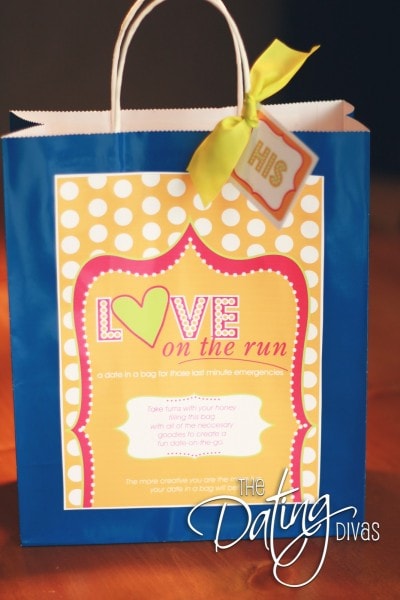 You can make your very own date night in a bag! The first thing you need to do is grab a bag.  I found mine at the Dollar Tree for $.50.  Then, all you need to do is glue the printable bag cover on the outside of the bag.
P.S. Did you notice the "His" tag on the bag?   That tag simply means it is "His" turn to plan and fill the date bag.  After "His" turn, there is a tag that means it is a "Hers" turn.
The Date in a Bag Ingredients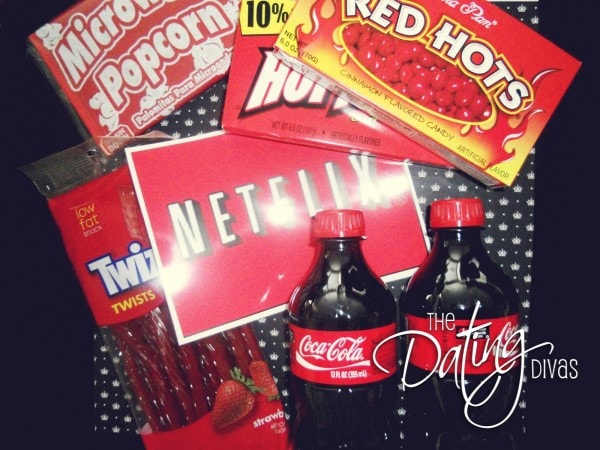 After you get a bag, you need to think of a date idea to go inside of it.  My husband and I wanted to see the movie, Red.  So I Netflixed the Red movie and bought a ton of red treats to go with the movie.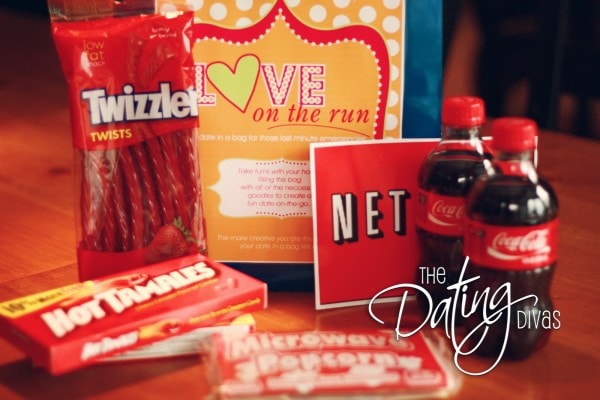 I then put all of the items in a bag and voila, date night in a bag is ready to go!  Now whenever we have a chance for a date night…we are SET!
How would you like TEN different date ideas to put in your bag?
Great! So just download the printable pack below!
Dating your spouse doesn't have to be a big event.  It can be something that is simple and easy!  This is a fast idea that will have lasting effects on your date night. 🙂
Linking Up To: Adventures of the Michelena Family,  House of Hepworths, Paisley Passions, Katie's Nesting Spot, Fireflies and Jelly Beans, The Shabby Chic Cottage, Beyond the Picket Fence, Black Kats Design, Creation Corner, Fingerprints on the Fridge, Fun To Craft, Thirty Handmade Days, It's A Hodge Podge Life, Mommas Kinda Crafty, SUMO's Sweet Stuff, The Girl Creative, Making the World Cuter, Texas Monkey