The Best Reasons to Make Date Night a Priority
You probably know that The Dating Divas are all about encouraging healthy ways to strengthen your marriage. We can't say enough good things about making sure that Date Nights are a regular part of your relationship, so we decided to put together a resource that outlines all the ways date night is absolutely essential to your healthy marriage. If you ever find yourself in need of some encouragement to keep regular date nights going, or if you or your spouse need a reminder about their importance, check out these reasons that every marriage needs date night…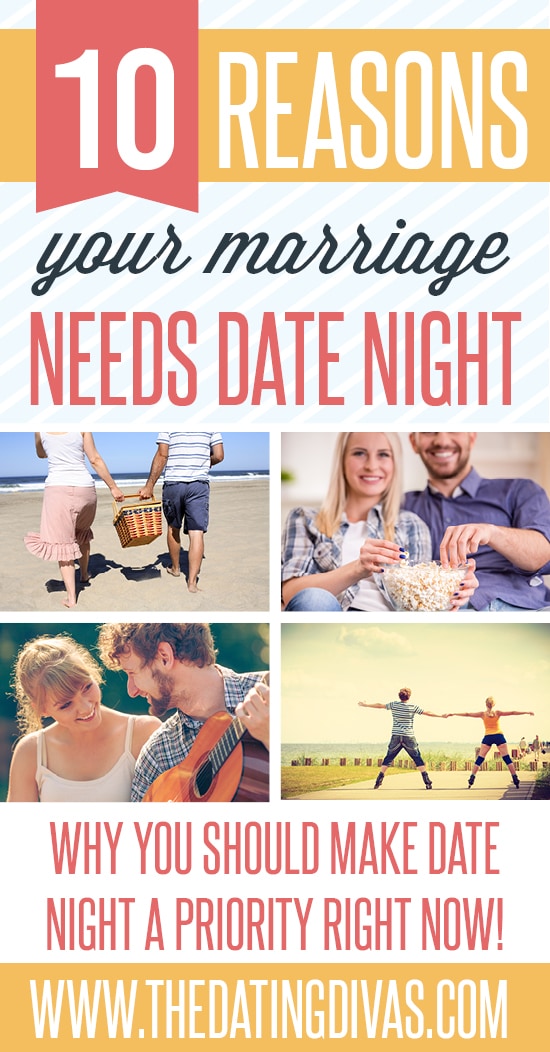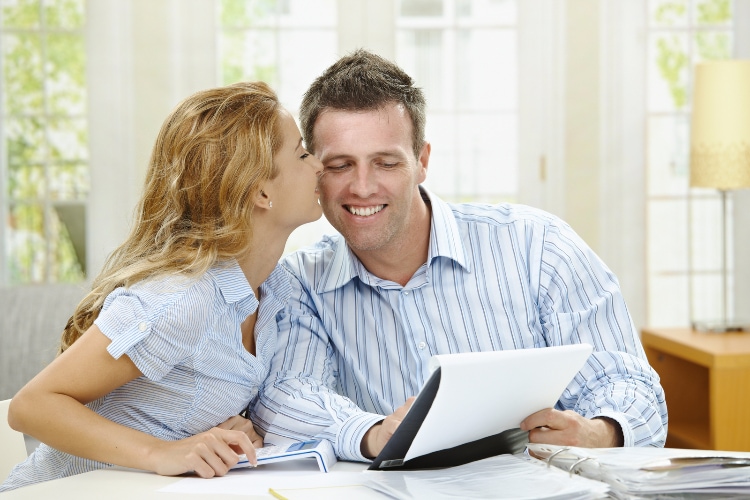 #10. Validation
Date night is an opportunity to open up to your spouse. Important conversations and topics are addressed about marriage when you take the time to get to know each other. You can make your spouse feel heard and let them know that you value their thoughts and opinions during these discussions. Date Nights are the perfect opportunity to learn to listen to your spouse's thoughts, fears and dreams and to give them validation that they are all reasonable and that you will support them no matter what. Taking the time to listen to your spouse shows that you respect them and find their opinions intelligent and practical. You can even use your Date Nights to understand their thoughts about where your marriage is and where you want it to be by setting goals together and planning for a future you're both excited about.
Give your spouse VALIDATION during Date Night by working together to set goals. Show your spouse that you value what they value by Setting Relationship Goals and creating a Marriage Resolution. Then, ask your love what they really want and give it to them on our Spoil Your Spouse Date and make them feel valued with a poster tells that the Reasons I Love You.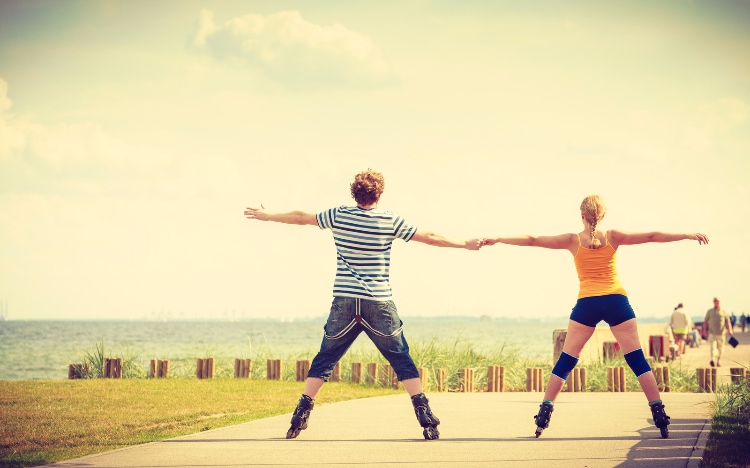 #9. Excitement
It's important to spice things up and have new adventures. Leave your comfort zone with someone who still makes you feel comfortable. It's a great way to build trust in each other and support each other as you find different experiences. Plus, the adrenaline that pumps through you as you test out new waters is sure to have a positive effect on your relationship. Having exciting experiences also gives you an opportunity to bond and create memories worth telling your grandkids about someday!
Add some EXCITEMENT to date night and try something new with the Mystery Choice Date or on a Food Truck Date or at the Shooting Range. Have a Road Trip Adventure or An Adventure in a Box and then record all of your exciting, new memories in an Adventure Book!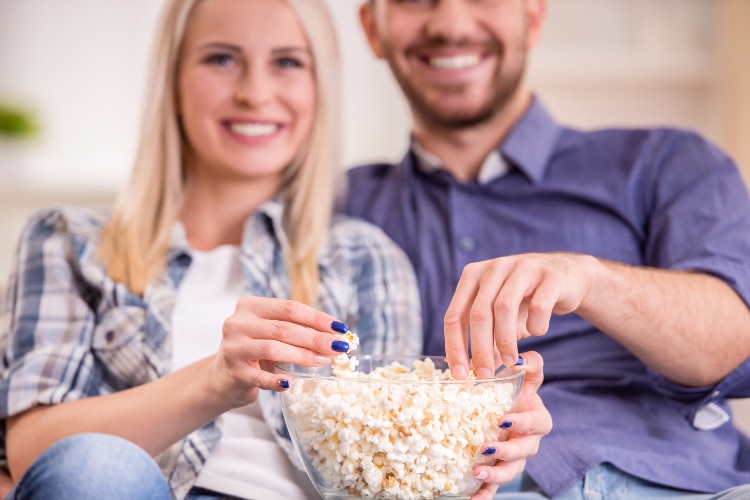 #8. Motivation
Don't we all work harder when we know we're working toward something? Consider a weekly date night as your daily incentive to get through tough weeks, days, or hours. If you have something to look forward to you'll be happier with the everyday tasks that make the work week a challenge. A happier everyday means a happier marriage.
Get MOTIVATED with a simple Movie Night at home or a date that turns the everyday, extraordinary with a Selfie Date or a practical night like our Freezer Meal Date or Spring Cleaning Date.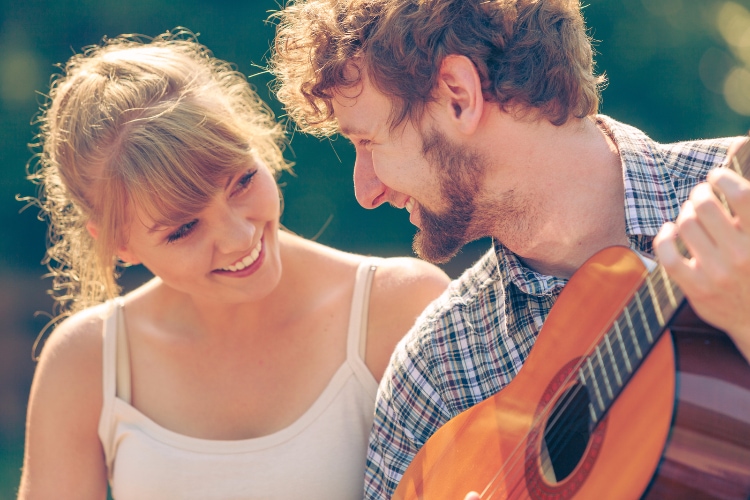 #7. Positivity
Once you've been together for a little while, many of your interactions start to become mundane, or even a little negative. You find yourselves discussing grocery lists and to-do lists. You might even get stuck in a negativity rut, but date nights give you the chance to interact on an upbeat and positive level. Date night provides a chance for you and your spouse to have common, positive interactions no matter what else is going on in your lives. When you feel like your marriage is missing those smiles and kind words, date night can help you revive them!
Encourage POSITIVITY in your marriage by finding ways to appreciate and thank your spouse with any of our Love Notes or Monthly Love Letters. If you need to work your way out of a rut, try some of these Couples Boredom Busters.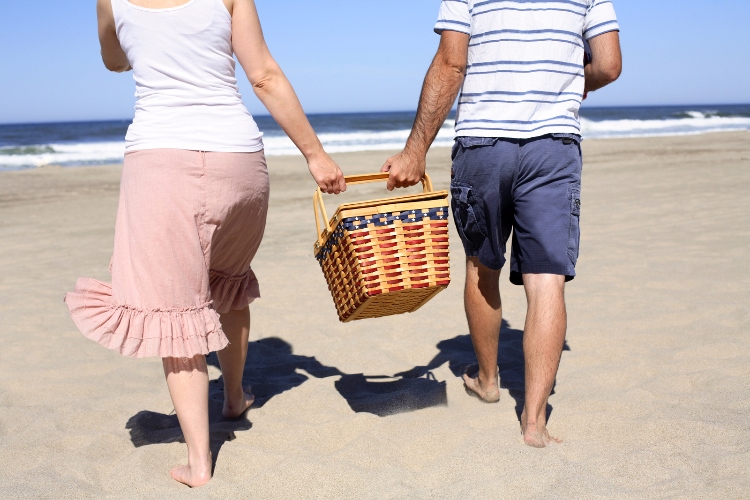 #6. Relaxation
Everyone needs a little stress relief. Date nights are the perfect way to chill out with the one you love. Slow down, take a few deep breaths and use date night to recharge your batteries and get away from the everyday hustle and bustle of life. Taking time together and letting your worries melt away is the perfect way to strengthen your marriage.
Have a date night filled with RELAXATION by indulging in a Treat Yo Self Night, Spa Night, a Picnic Date or plan a Hammock Date. You could even take turns giving each other Sensual Massages.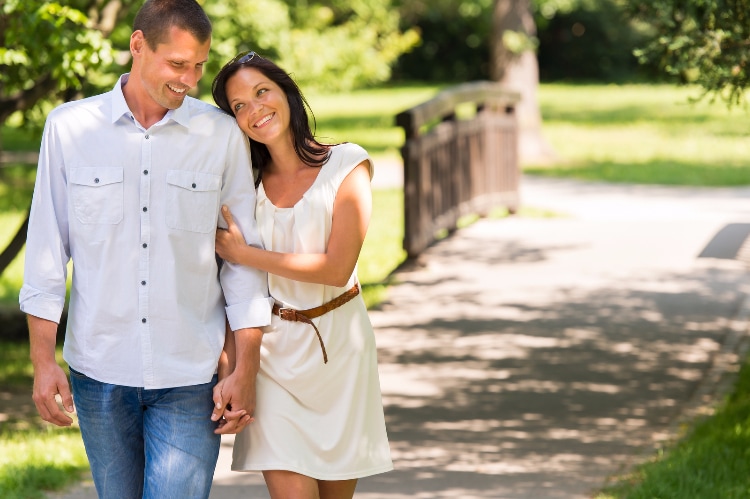 #5. Clarity
Date nights can actually help you prevent arguments and reduce the rate of divorce! If you schedule some regular one-on-one time with your spouse, you're more likely to know when something is bugging them and to be more supportive during that time. You can head off a ton of arguments by just being more aware of what's going on in your spouse's life. Know their challenges, insecurities, and worries and you're much less likely to argue over them when your spouse ends up being defensive (which is a huge factor in many marital disputes)! The more clear you are about your spouse's inner workings, the more likely you are to help instead of hurt them. You'll recognize when things are changing and ways you can help!
Give your marriage some CLARITY and peace of mind while taking the time to reconnect with our Time to Unplug Date or any of these Dates to Reconnect.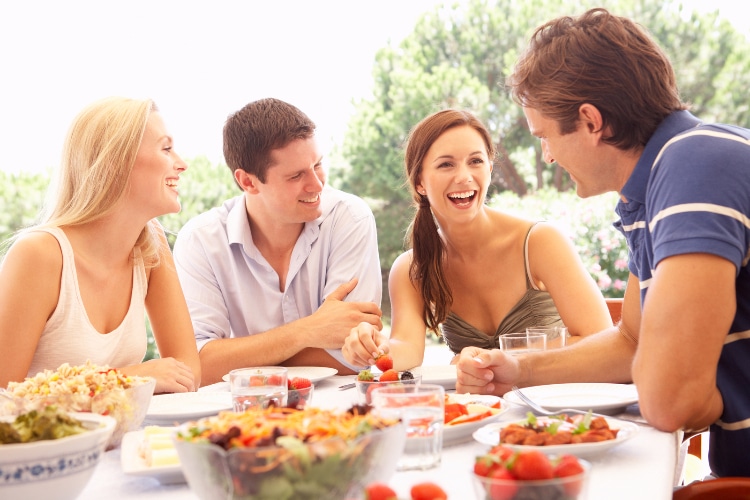 #4. Social Interaction
Ensuring time for weekly date nights helps eliminate feelings of isolation and loneliness. This is especially important for stay-at-home moms who have fewer opportunities to socialize throughout the week. Everyone can benefit from intentional quality time together and you can even incorporate group dates to involve your closest couple friends. You can strengthen your marriage even more by surrounding yourself with others who are in great relationships as well. Invite couples to your group date nights that you admire and respect and you'll have a night filled with positive role models!
Try Couples Charades, Battle of the Sexes, The Not-So Newlywed Game, The Date Night Show, or any of our other Group Dates with your favorite couple friends for some phenomenal SOCIAL INTERACTION.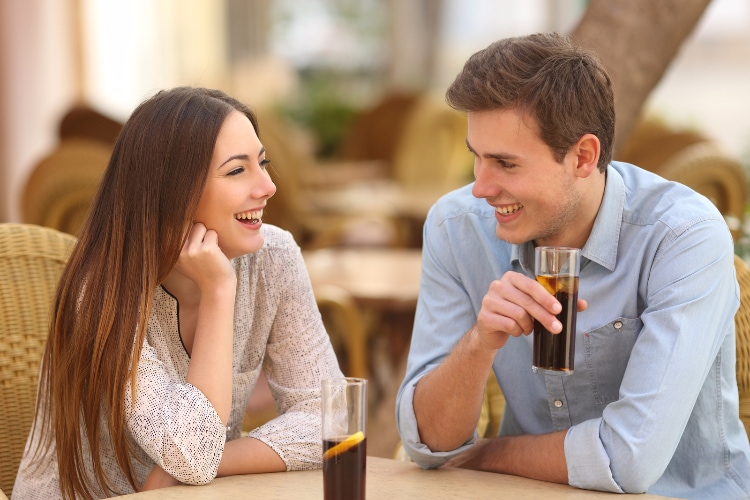 #3. Communication
Remember that keeping the lines of communication open is absolutely essential to a healthy marriage. Having meaningful conversations about intimacy, your daily lives as well as your thoughts and opinions leads to a greater understanding of your spouse and therefore a better marriage. The more you chat, the more likely you are to remember why you fell in love in the first place. Having date night also gives you a chance to remind your spouse how much you love them. A few kind and loving words go a long way in marriage.
Promote great COMMUNICATION in your marriage with Pillow Talk, Table Topics, or Spouse Speed Dating.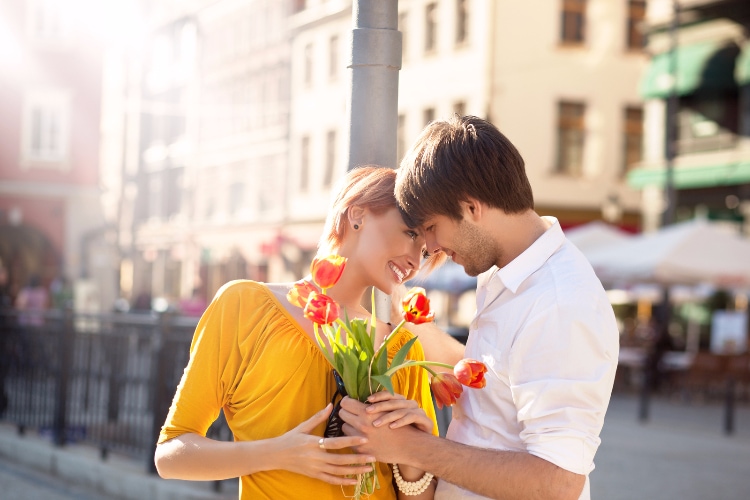 #2. Romance
Having a great relationship in the bedroom is completely essential to a strong marriage. Making intimacy a priority allows couples to feel close in a way that they can't feel with anyone else. It's a special bond between two people and yet it so often gets pushed aside. Prioritizing date night leads to more romance and more intimacy.
Plan a date night filled with ROMANCE by trying any of our Intimacy Ideas, like the Sexy Survey, Would Your Rather: Bedroom Edition, or Sexy Dice.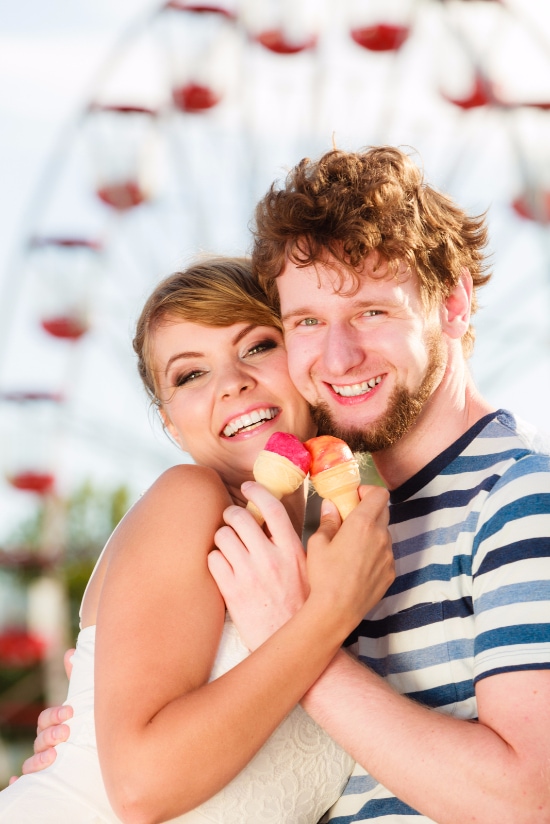 #1. Fun
What's more important than having a good time with the love of your life?! Marriage should be something you ultimately enjoy, despite the inevitable ups and downs. Participating in activities that you both like to do promotes positive attitudes towards each other and ultimately, a successful marriage. Think: The couple that plays together, stays together.
Have a memorable and FUN Date Night with Spouse Scattergories, Jenga Love Game or any of these 2-Player Card Games.
If you're really seriously about making date night a priority in your marriage. Stop what you're doing right now and GO CHECK OUT OUR DATE NIGHT GUIDE!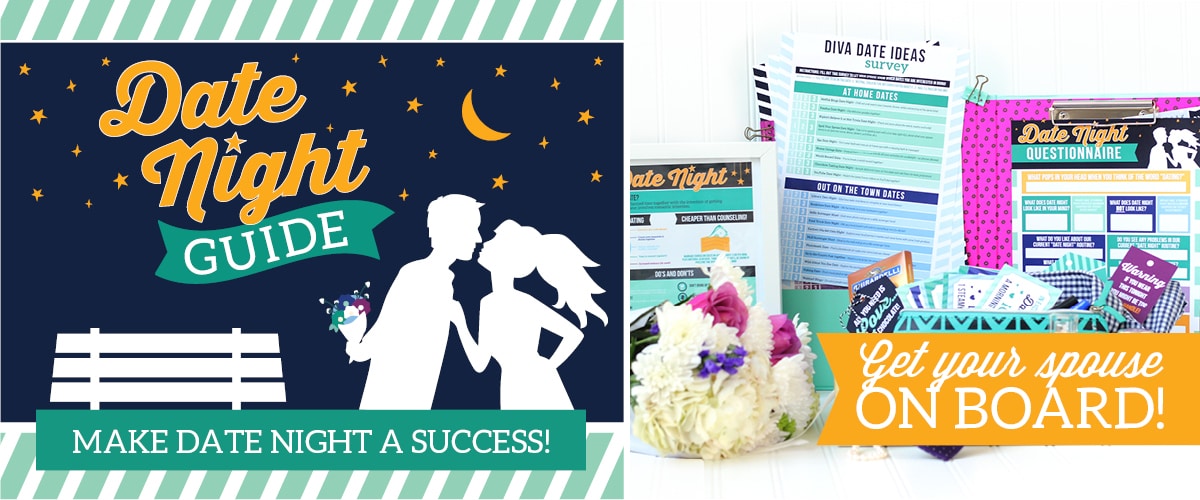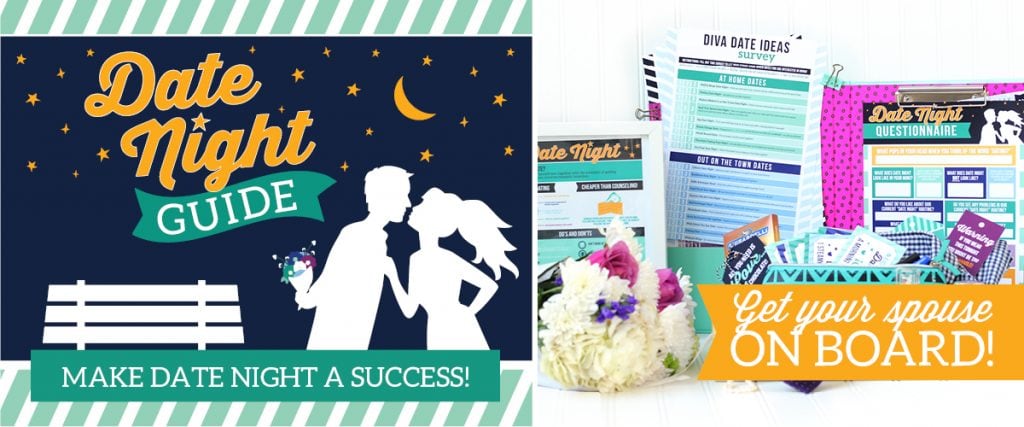 The "How to Date Your Spouse Guide" seriously includes EVERYTHING you need to
get your spouse on board and make date night happen, including:
Date Night Basics Info – Discover the benefits and get some motivation for date night!
Date Night Questionnaire – Get on the same page with your "date" expectations.
Date Night Idea Surveys  – Figuring out what to do is half the battle!
Date Night Planning Guide– – This planner will help you prepare 2 weeks in advance and get everything ready for date night!
Date Night Coupon IOUs – A little reward never hurt! Give your spouse a love coupon in exchange for them planning a great date night!
Date Night Gift Tags – Cute tags to attach to a date night gift!
And to make things nice, easy and planned for a year, check out our year of dates in a binder! Easy peasy and planned for a year?! That's my kind of thing!
Well, what are you waiting for?! No excuses! We've given you all of the reasons your marriage needs date night, so start getting ready to strengthen your marriage now… Go plan your next Date Night!! And make sure you plan for the year ahead by printing off these Date Night Bucket Lists.