If you liked this LOVE HUNT VALENTINE DATE, you are going to love this post with a new and romantic Valentine's Day scavenger hunt for him!
Introducing…
Mission: Valentine –

A Valentine's Day Scavenger Hunt

  
This Valentine's Day Scavenger Hunt idea is full of romantic scavenger hunt clues that will leave your spouse's mind and heart racing toward romance! Mission: Valentine is a romantic idea to spice things up for Valentine's Day! Should your sweetie choose to accept their mission, you'll lead your hubby to the secret destination (WINK) with 5 missions and 5 romantic clues!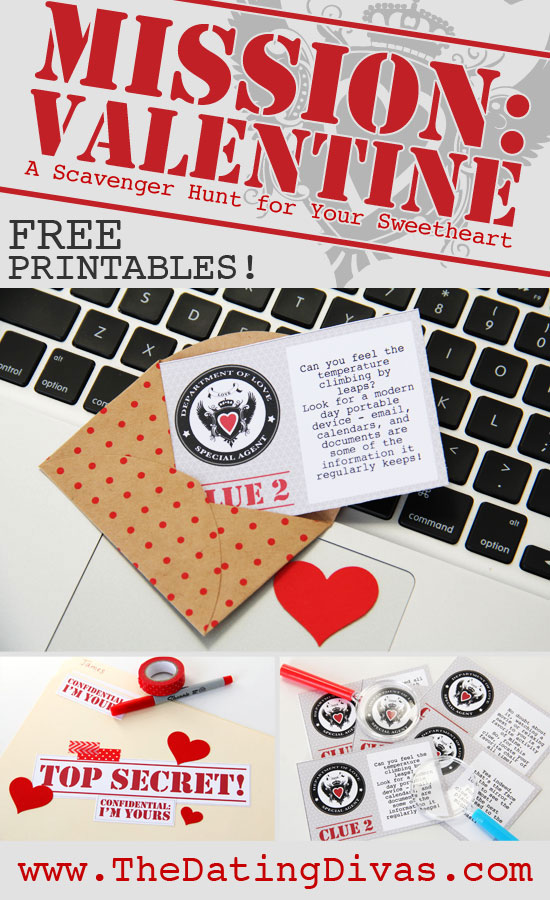 Disclaimer: This post contains affiliate links. To learn more about 'em, click here.
A big thank you to Tasha of Whimsicle Design Studio for creating a darling set of scavenger clues to accompany this date.  (Her brilliant design will leave you feeling like the two of you are staring in your own version of Mission Impossible!)  Hubby must complete each "love mission" before opening up the clue cards.
Valentine's Day Scavenger Hunt Supplies:
Mission: Valentine printable cards and tasks
5 envelopes
1 file folder
glue or tape adhesive
scissors
whipped cream
any additional embellishments (I used Washi tape for an extra pop of color!)
Valentine's Day Scavenger Hunt Instructions:
Step 1: Download, print, and cut out each printable element.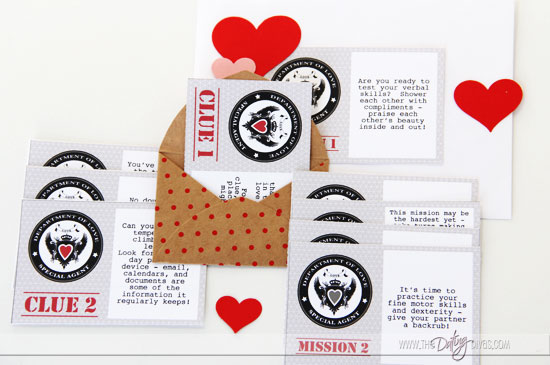 Step 2: Then, craft up a bit of suspense by filling out stats on your "secret agent."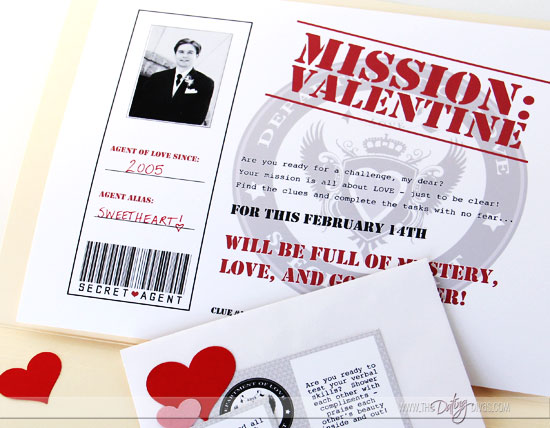 Step 3: Place the invitation to play the game in a manila file folder decorated with Tasha's fun "Confidential" signs.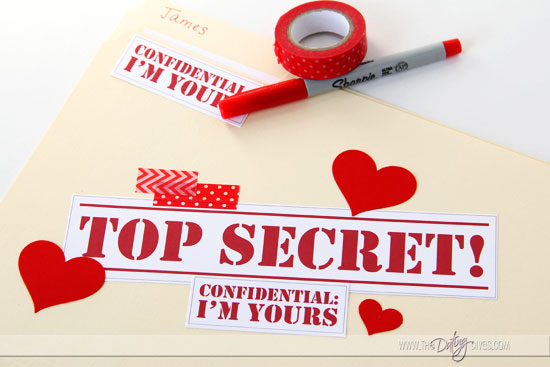 Step 4: Then, attach Task #1 to the outside of an envelope and place Clue #1 on the inside for your sweetheart to open.  Your sweetheart must successfully complete this mission challenge BEFORE the first clue can be revealed!  Tape this ensemble to the bathroom mirror.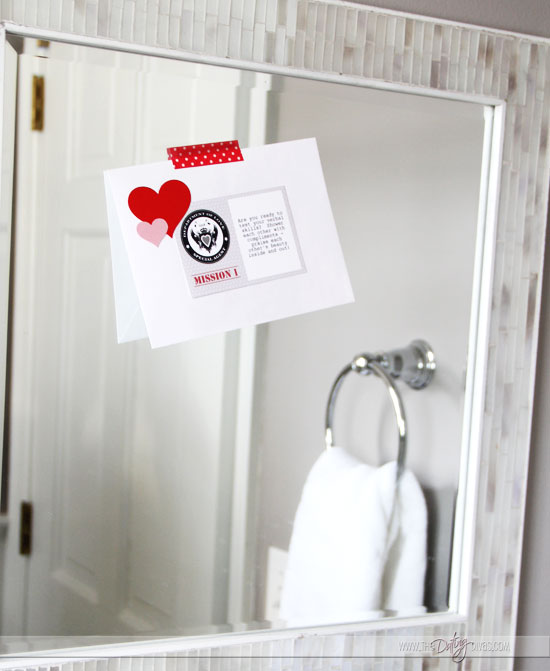 Step 5: Repeat this process for the remaining task/clue cards and place in the appropriate places! Here's a cheat sheet:
Clue #1 leads your hubby to the oven in the kitchen.
Clue #2 directs him to his computer.
Clue #3 points your love to his favorite chair.
Clue #4 leads him to the kitchen… where you have to put the whipped cream to good use as mentioned in the task card!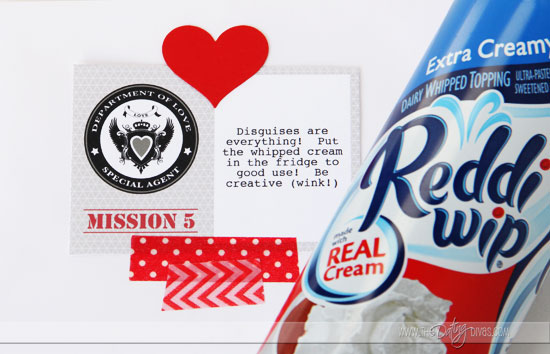 Finally, Clue #5 leads him to your bedroom.  We will leave the rest to your imagination… wink!  To get your romantic ideas flowing, you might think about having a pillow fight, playing one of these games, or offering him a sensual massage.