Family-Friendly Christmas Movies for the Holidays
The weather outside might be frightful, but inside it can be delightful! So grab some blankets and hot cocoa, then snuggle up by the fire with your family as you enjoy the spectrum of Christmas movies that are perfect for this time of year! From classics to comedies to films geared towards the kids – we have gathered the best of the best Christmas movies for your family to enjoy this holiday season! PLUS, many of the Christmas movies listed have links to fun activities, games, and more!

Disclaimer: This post contains affiliate links. To learn more about them, click here.
Below we have links to all the film suggestions and a description (thank you IMDb.com!) for the following categories:
Table of Contents
Classic Christmas Movies
Here are just a few of our favorite Christmas movie classics!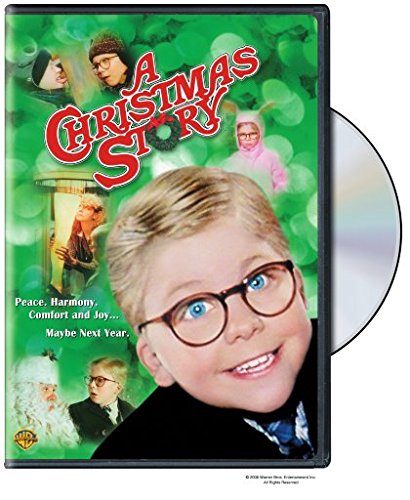 1. A Christmas Story – In the 1940s, a young boy named Ralphie attempts to convince his parents, his teacher, and Santa that a Red Ryder B.B. gun is the perfect Christmas gift.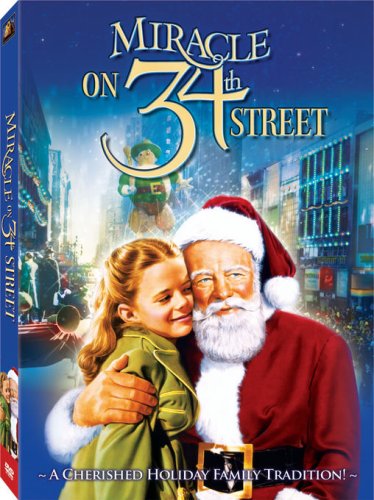 2. Miracle on 34th Street – When a nice older man who claims to be Santa Claus is institutionalized, a young lawyer decides to defend him by arguing in court that he is the real thing.

3. Christmas Carol (1951 Original) – An old, bitter miser is given a chance for redemption when three ghosts haunt him on Christmas Eve.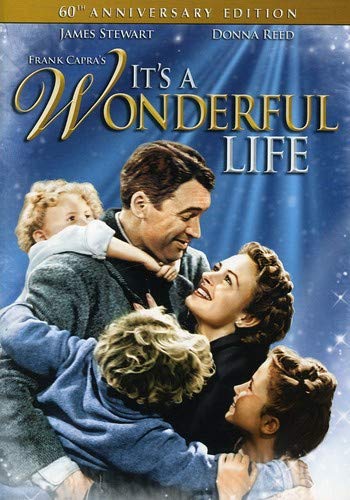 4. It's a Wonderful Life – An angel helps a compassionate but despairingly frustrated businessman by showing what life would have been like if he never existed.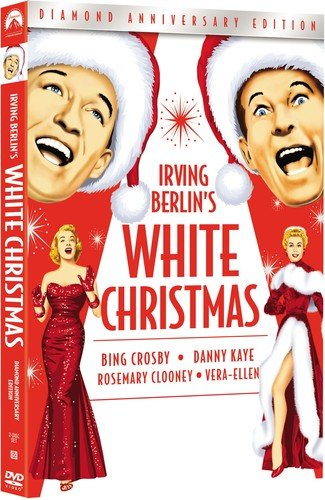 5. White Christmas – A successful song-and-dance team becomes romantically involved with a sister act and teams up to save the failing Vermont inn of their former commanding general. For a fun date night based on this classic flick – try our White Christmas Date Night For Couples!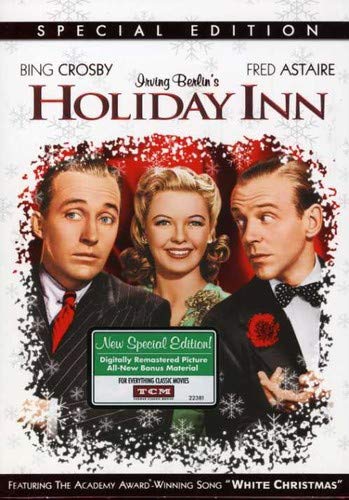 6. Holiday Inn – At an inn that is only open on holidays, a crooner and a hoofer vie for the affections of a beautiful up-and-coming performer.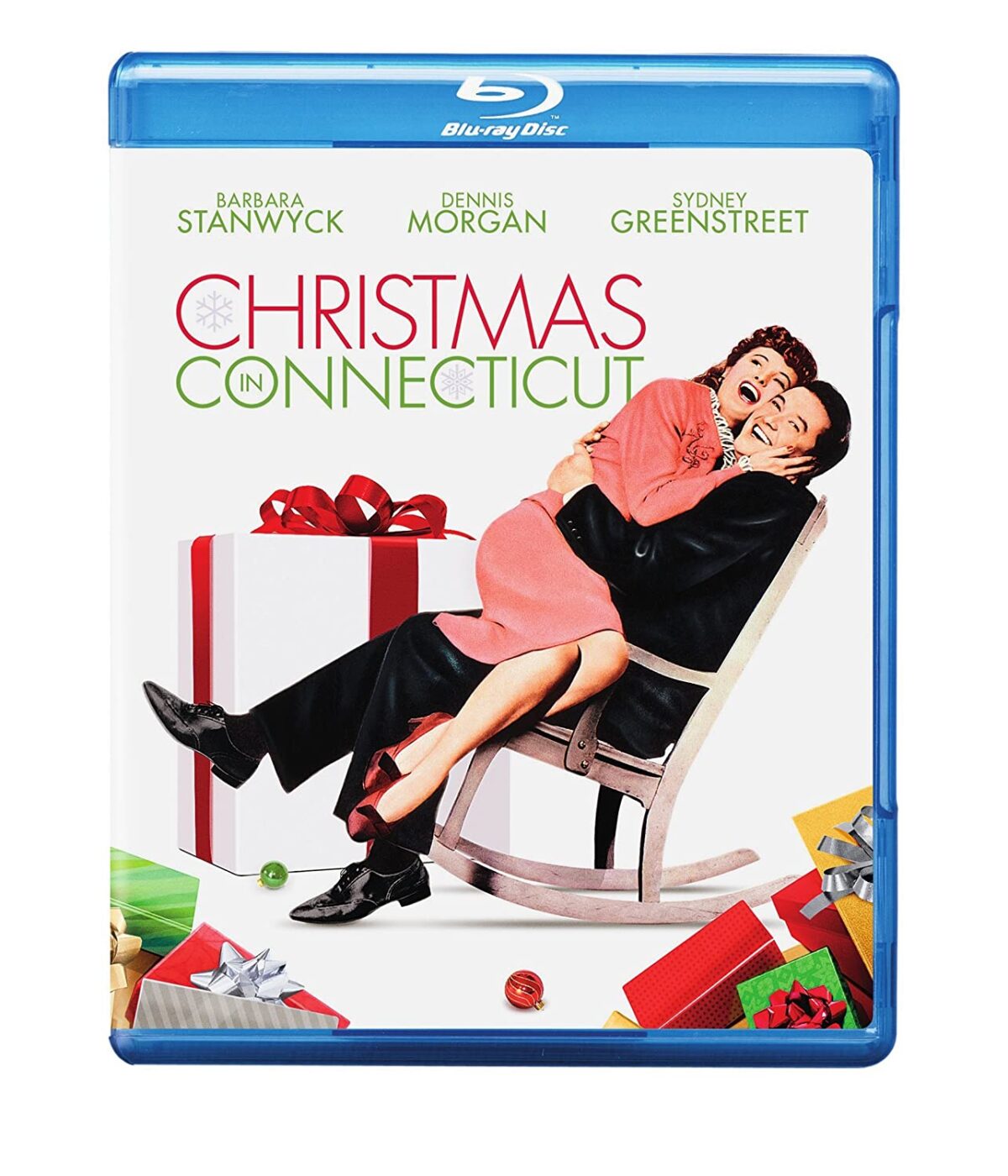 7. Christmas in Connecticut – A food writer who has lied about being the perfect housewife must try to cover her deception when her boss and a returning war hero invite themselves to her home for a traditional family Christmas.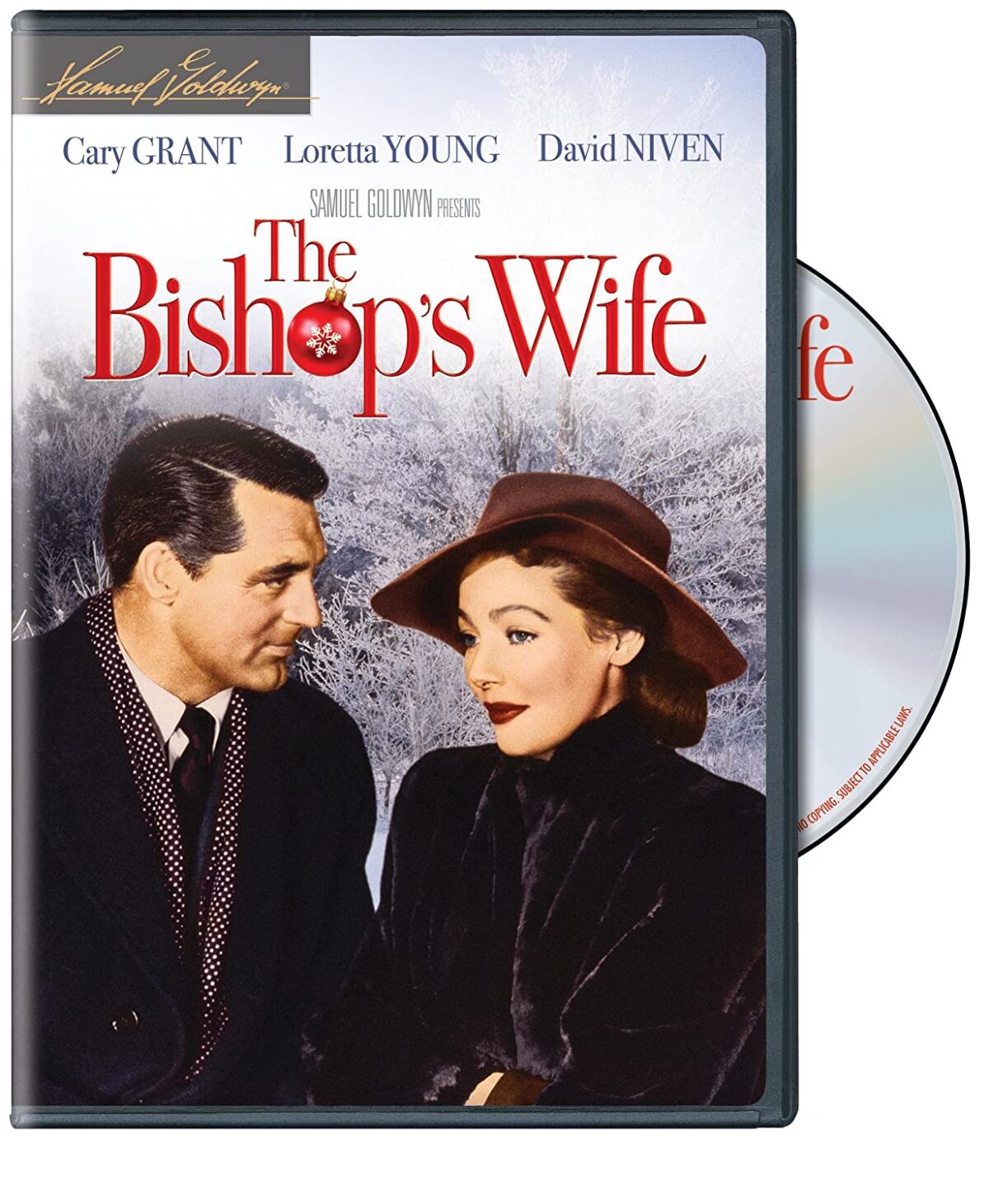 8. The Bishop's Wife – An angel in human form enters the life of a bishop to help him build a new cathedral and repair his fractured marriage.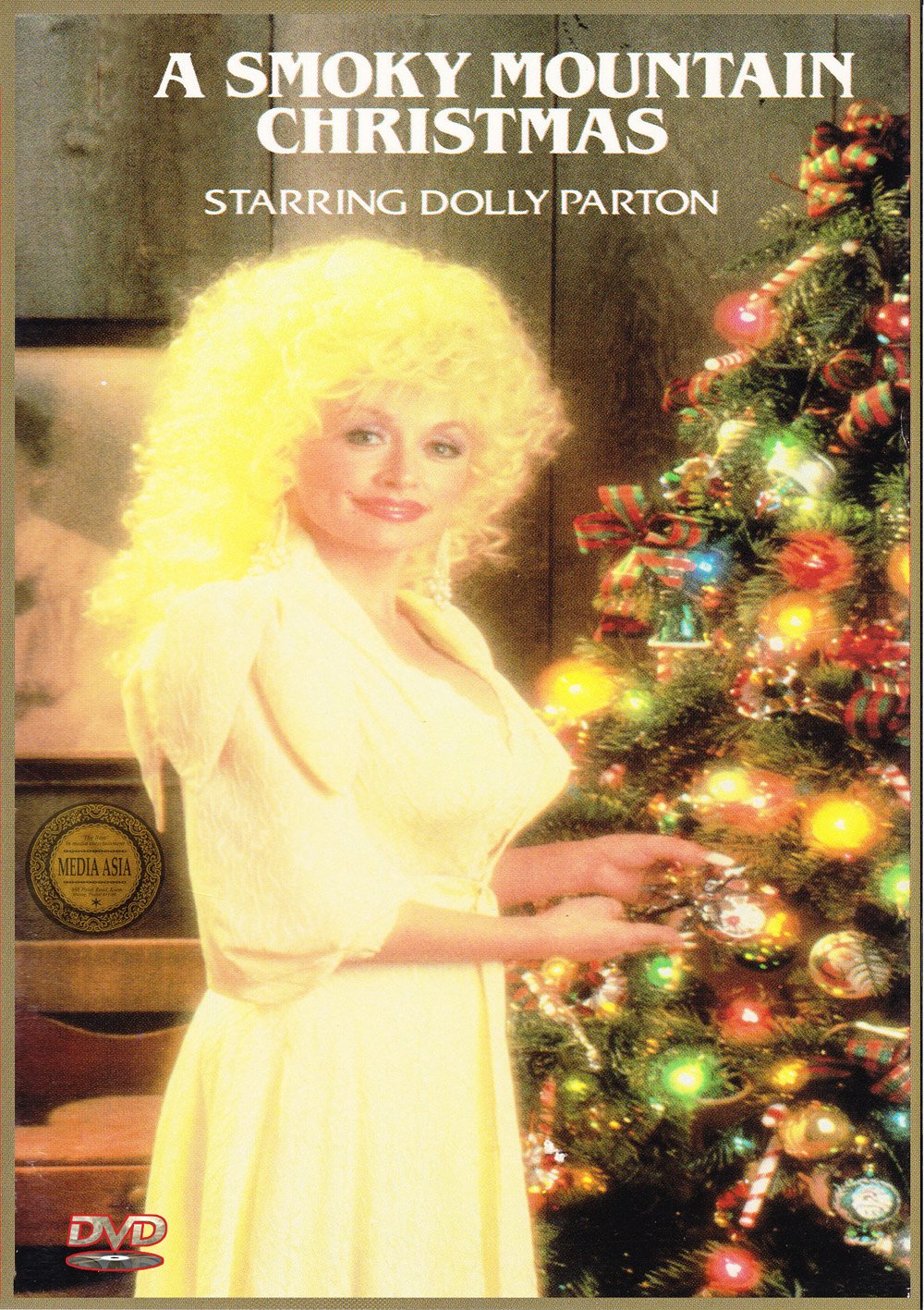 9. Smokey Mountain Christmas – A country/western singer on a trip through the Tennessee mountains runs into a reclusive backwoodsman–and a witch.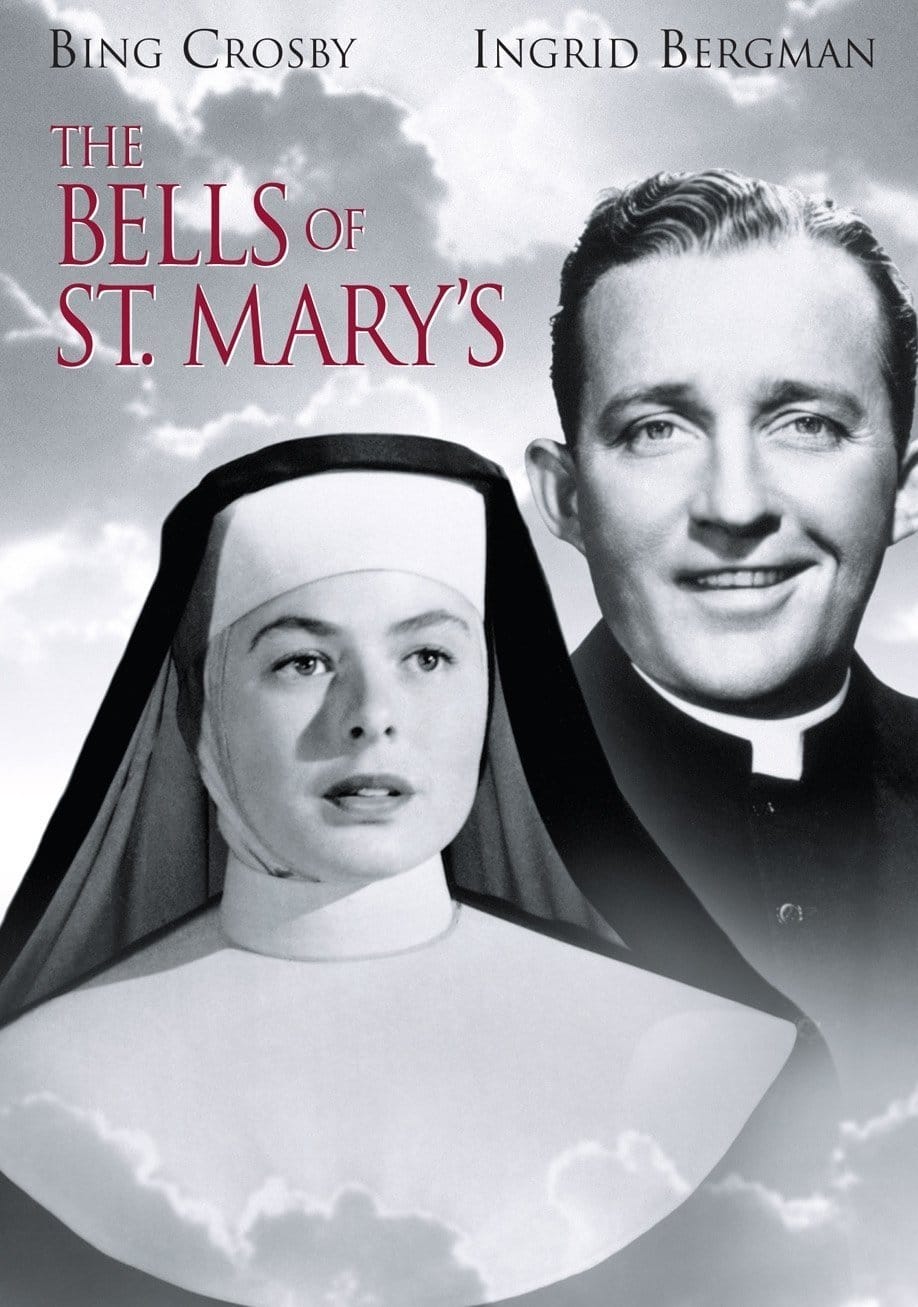 10. The Bells of St. Mary's – At a big city Catholic school, Father O'Malley and Sister Benedict indulge in a friendly rivalry and succeed in extending the school through the gift of a building.

Christmas Comedies
Christmas time gives us plenty to smile about, but here are a few movies that are sure to make you chuckle as well!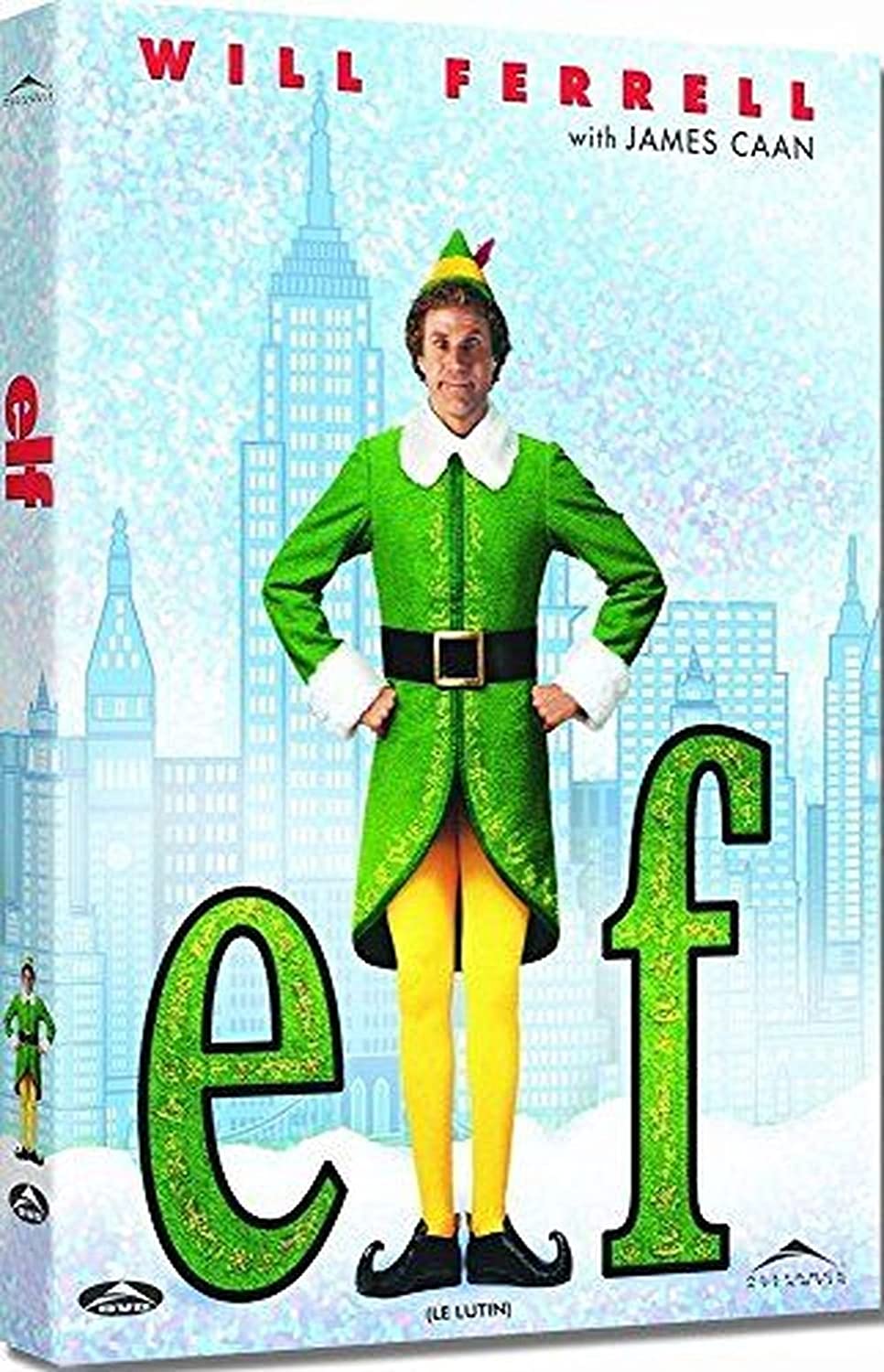 11. Elf – After inadvertently wreaking havoc on the elf community due to his size, a man raised as an elf at the North Pole is sent to the US searching for his true identity.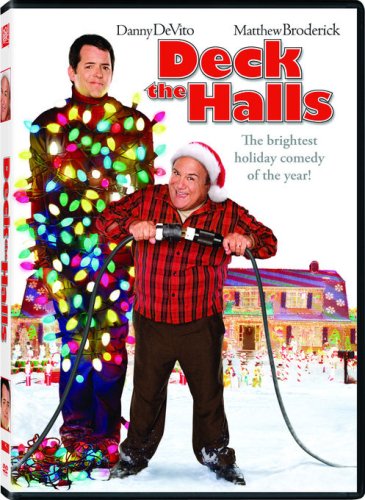 12. Deck the Halls – Two neighbors have it out after one of them decorates his house for the holidays so brightly that it can be seen from space.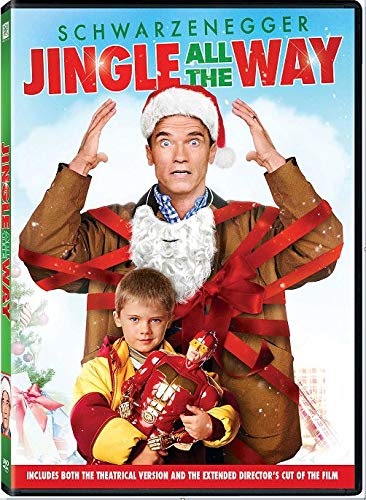 13. Jingle All the Way – A father vows to get his son a Turbo Man action figure for Christmas; however, every store is sold out of them, and he must travel all over town and compete with everybody else to find one.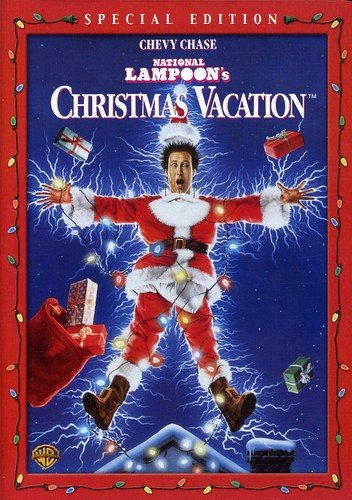 14. National Lampoon's Christmas Vacation – The Griswold family's plans for a big family Christmas predictably turn into a big disaster.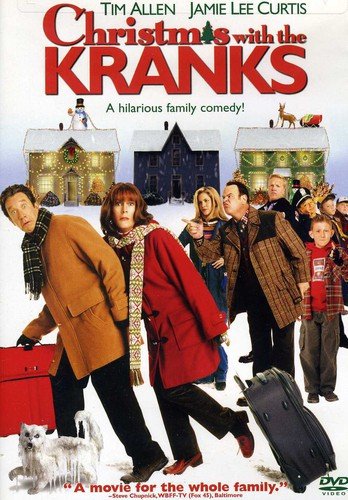 15. Christmas with the Kranks – With their daughter away, the Kranks decide to skip Christmas altogether until she decides to come home, causing an uproar when they have to celebrate the holiday at the last minute.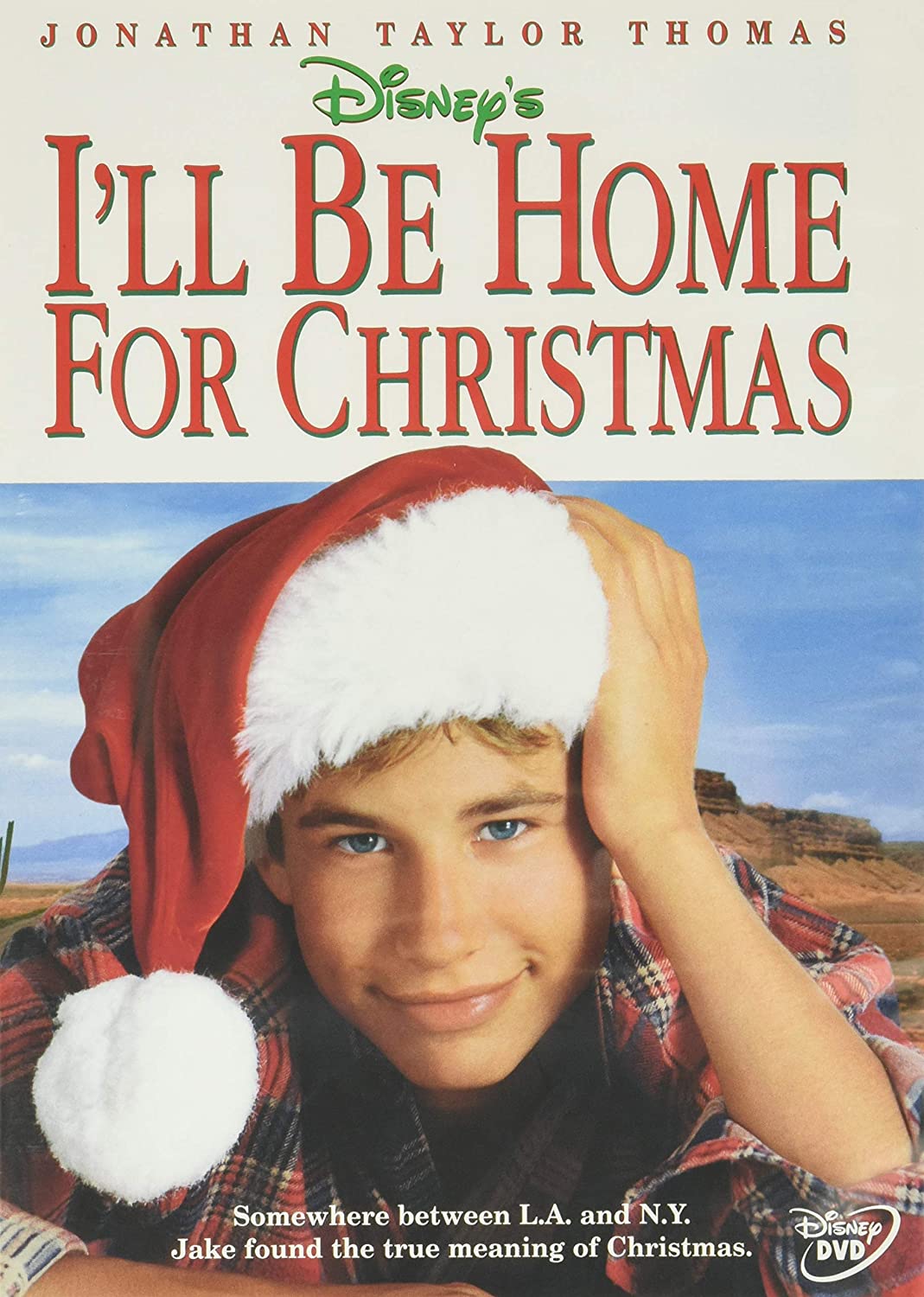 16. I'll Be Home for Christmas – A college student experiences difficulty getting home for Christmas after being hazed by his friends. While struggling to get home in time for Christmas, he learns quite a bit about himself and the true meaning of the holiday in this Christmas movie.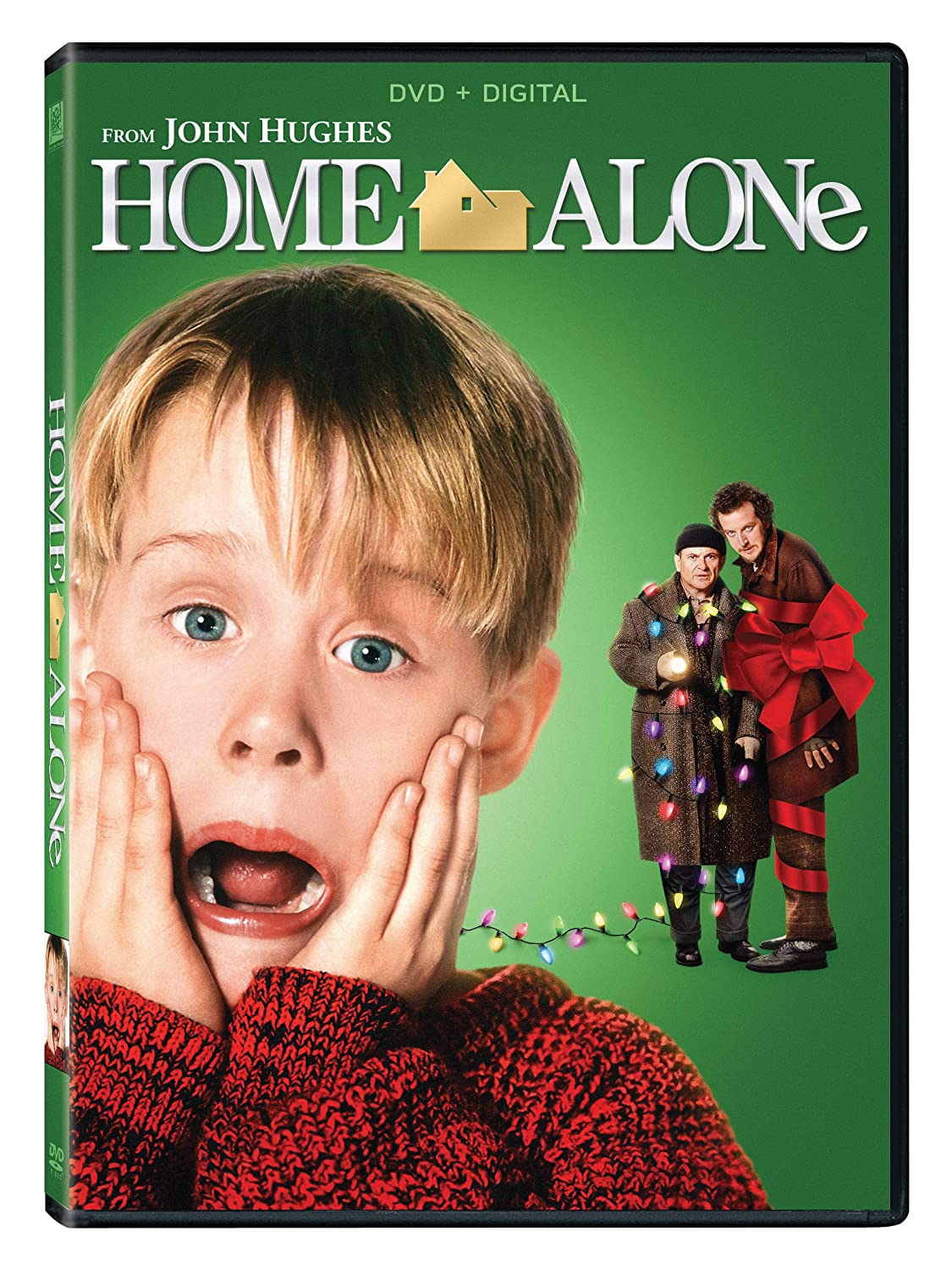 17. Home Alone – An eight-year-old troublemaker must protect his home from a pair of burglars when he is accidentally left home alone by his family during Christmas vacation.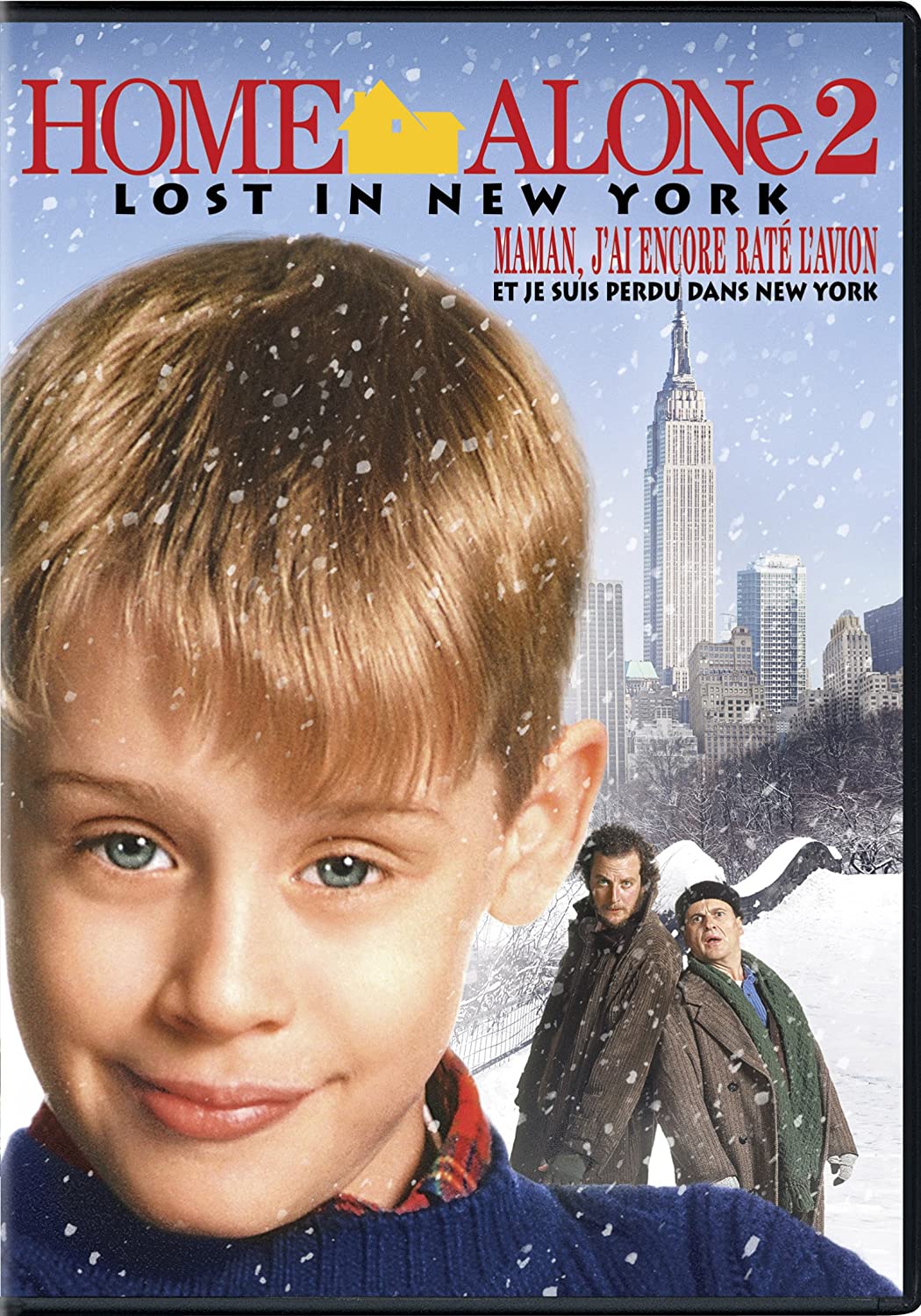 18. Home Alone 2: Lost in New York – One year after Kevin was left home alone and had to defeat a pair of bumbling burglars, he accidentally finds himself in New York City, and the same criminals are not far behind.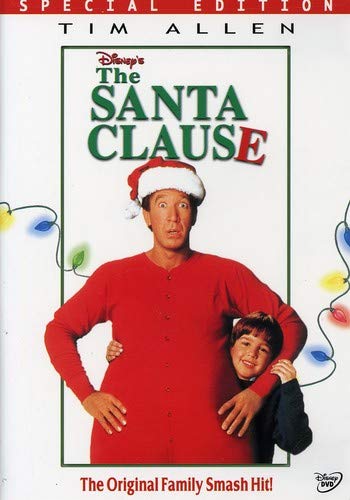 19. The Santa Clause – When a man inadvertently kills Santa on Christmas Eve, he finds himself magically recruited to take his place. We love these movies (all three of them!) so much that we created a Santa Clause Movie Marathon Night! Now you can snuggle up for some Christmas fun AND have exciting activities to make it a fun family night!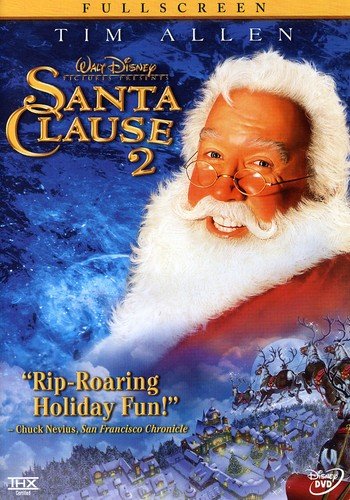 20. The Santa Clause 2 – Scott Calvin has been a humble Santa Claus for nearly ten years, but it might come to an end if he doesn't find a Mrs. Claus. These movies were so fun they even made a third one: The Santa Clause 3: The Escape Clause – Santa, aka Scott Calvin, is faced with double-duty: how to keep his new family happy and how to stop Jack Frost from taking over Christmas.

Best Christmas Movies for Kids
For those of you with little ones at home, there are many quality Christmas movies specifically geared towards kids. Some of these are classics from my childhood that I still love to watch today!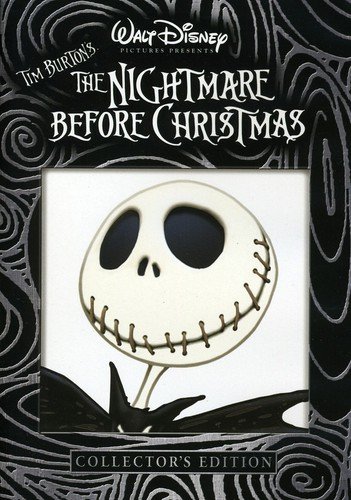 21. The Nightmare Before Christmas – Jack Skellington, king of Halloween Town, discovers a Christmas Town but doesn't understand the concept.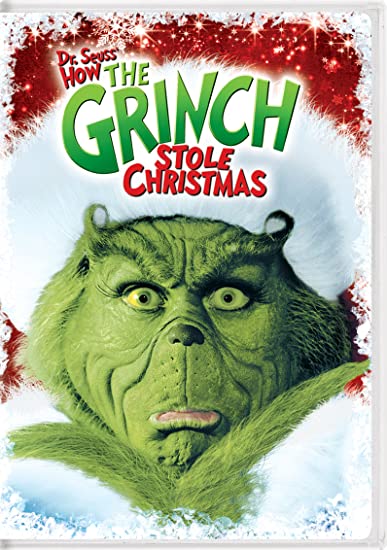 22. How the Grinch Stole Christmas (Live Action) – On the outskirts of Whoville, there lives a green, revenge-seeking Grinch who plans on ruining the Christmas holiday for all of the citizens of the town.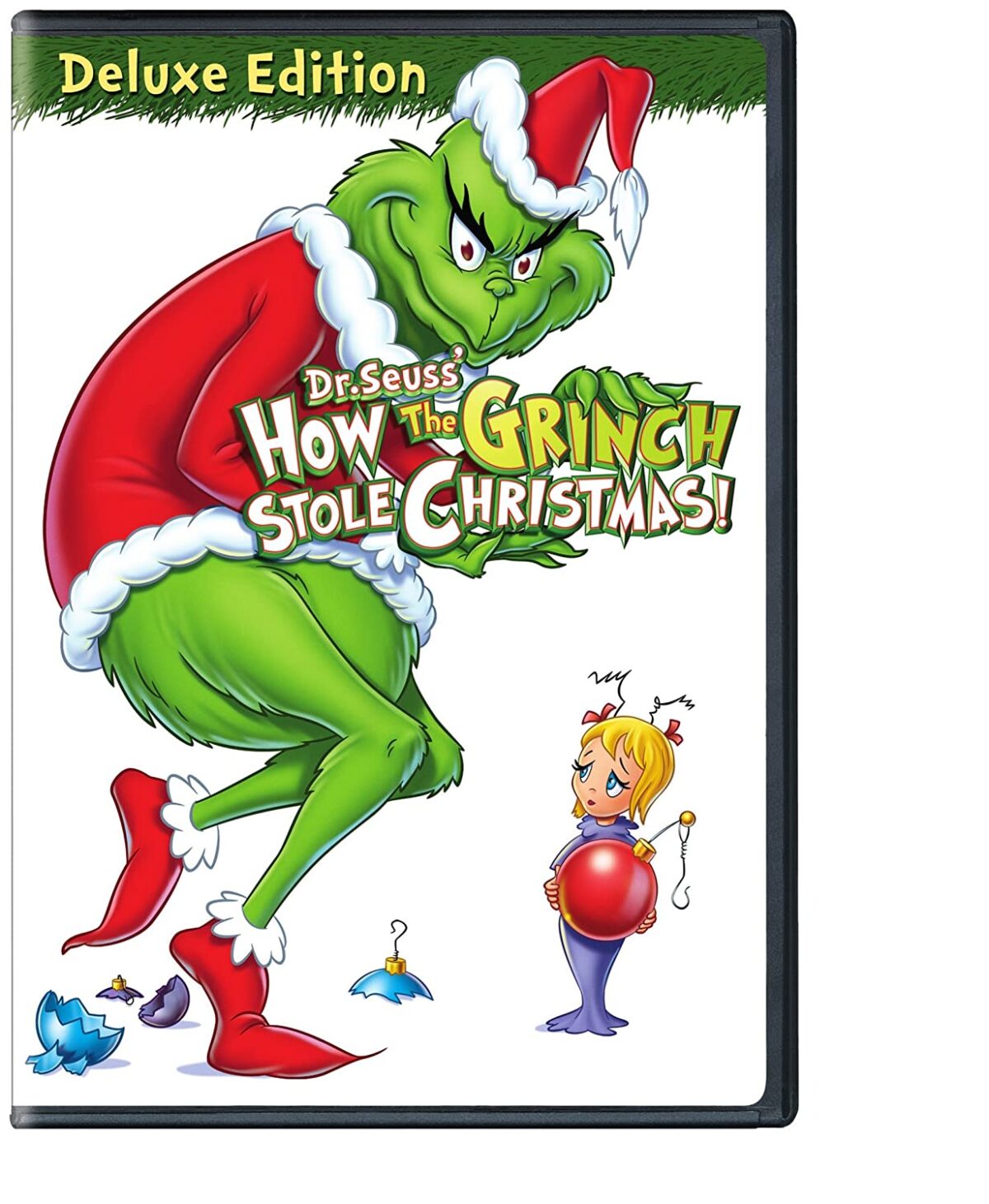 23. How the Grinch Stole Christmas! (Cartoon) – A grumpy hermit hatches a plan to steal Christmas from the Whos of Whoville. Whichever version of this movie you choose to watch (or both!), we have some fun ideas for a Grinch Dinner and a Movie that your family will love!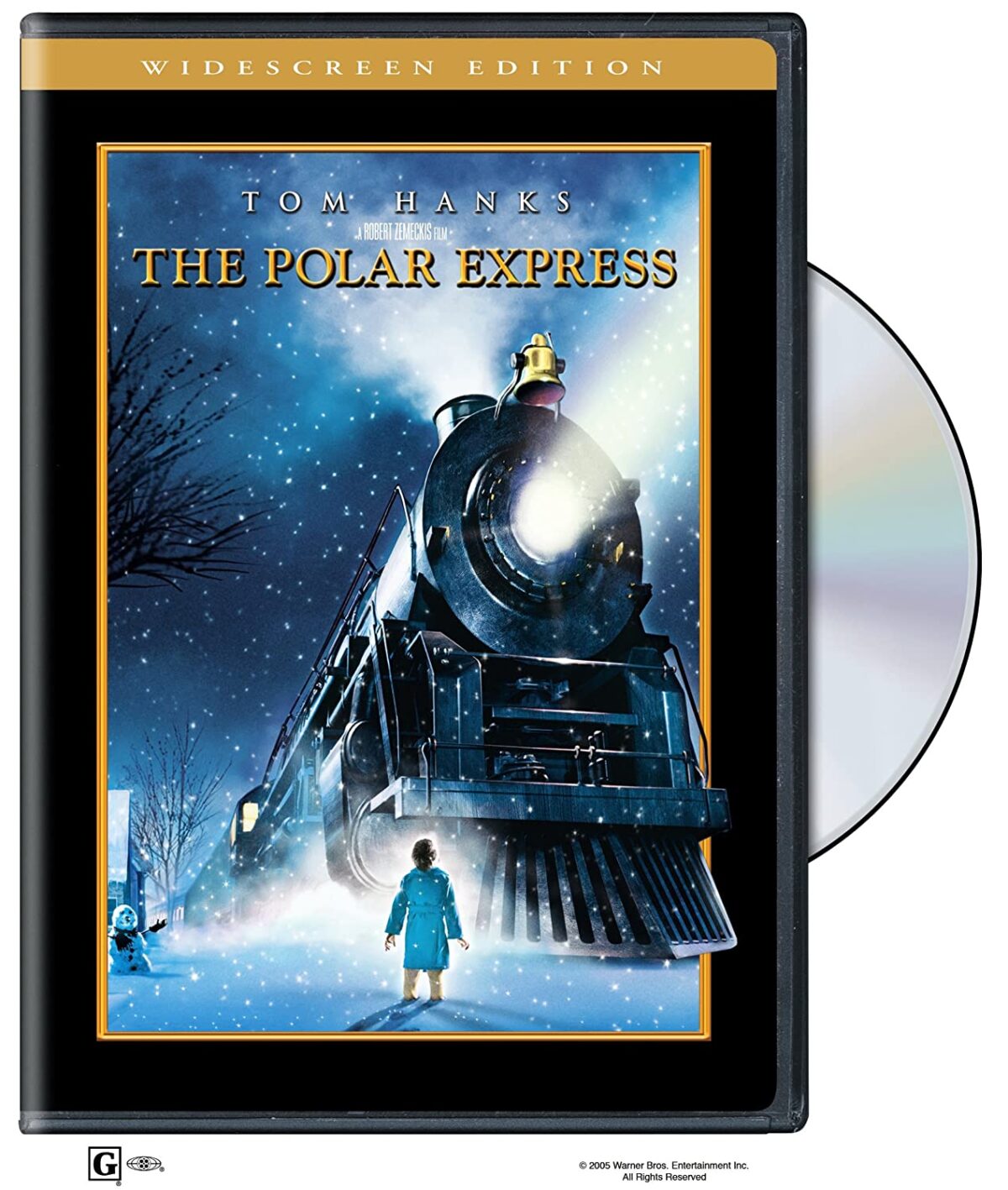 24. The Polar Express – A young boy embarks on a magical adventure to the North Pole on the Polar Express. During his adventure, he learns about friendship, bravery, and the spirit of Christmas. This movie is one of our favorites. So much so that we created a fun family night with tickets for your own Polar Express family outing!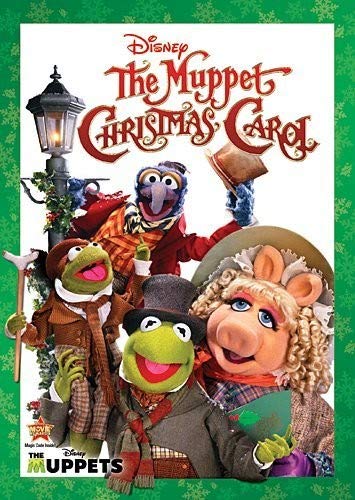 25. The Muppet Christmas Carol – The Muppet characters tell their version of the classic tale of an old and bitter miser's redemption on Christmas Eve.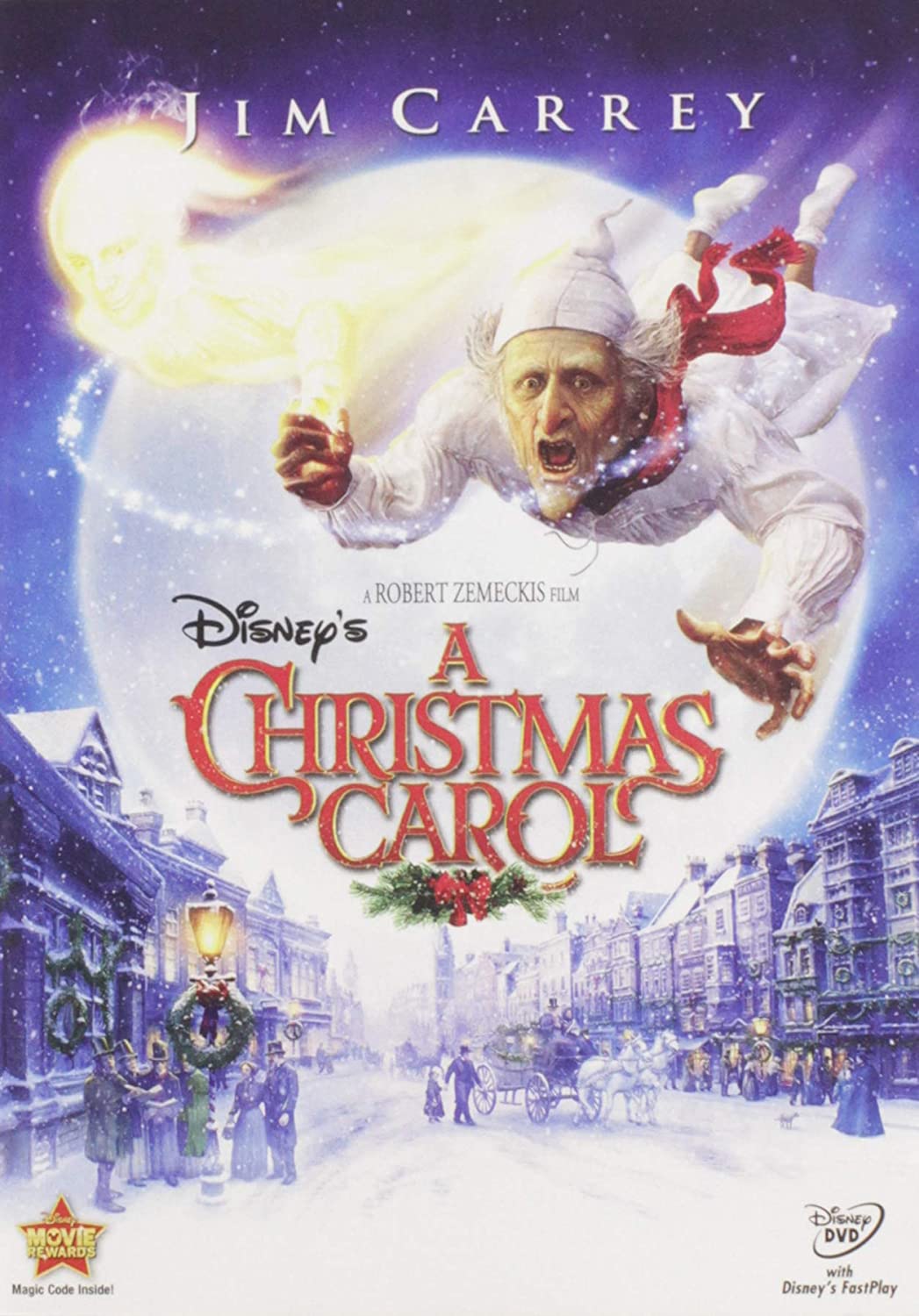 26. A Christmas Carol (Animated 2009 Version) – An animated retelling of Charles Dickens's classic novel about a Victorian-era miser taken on a journey of self-redemption, courtesy of several mysterious Christmas apparitions.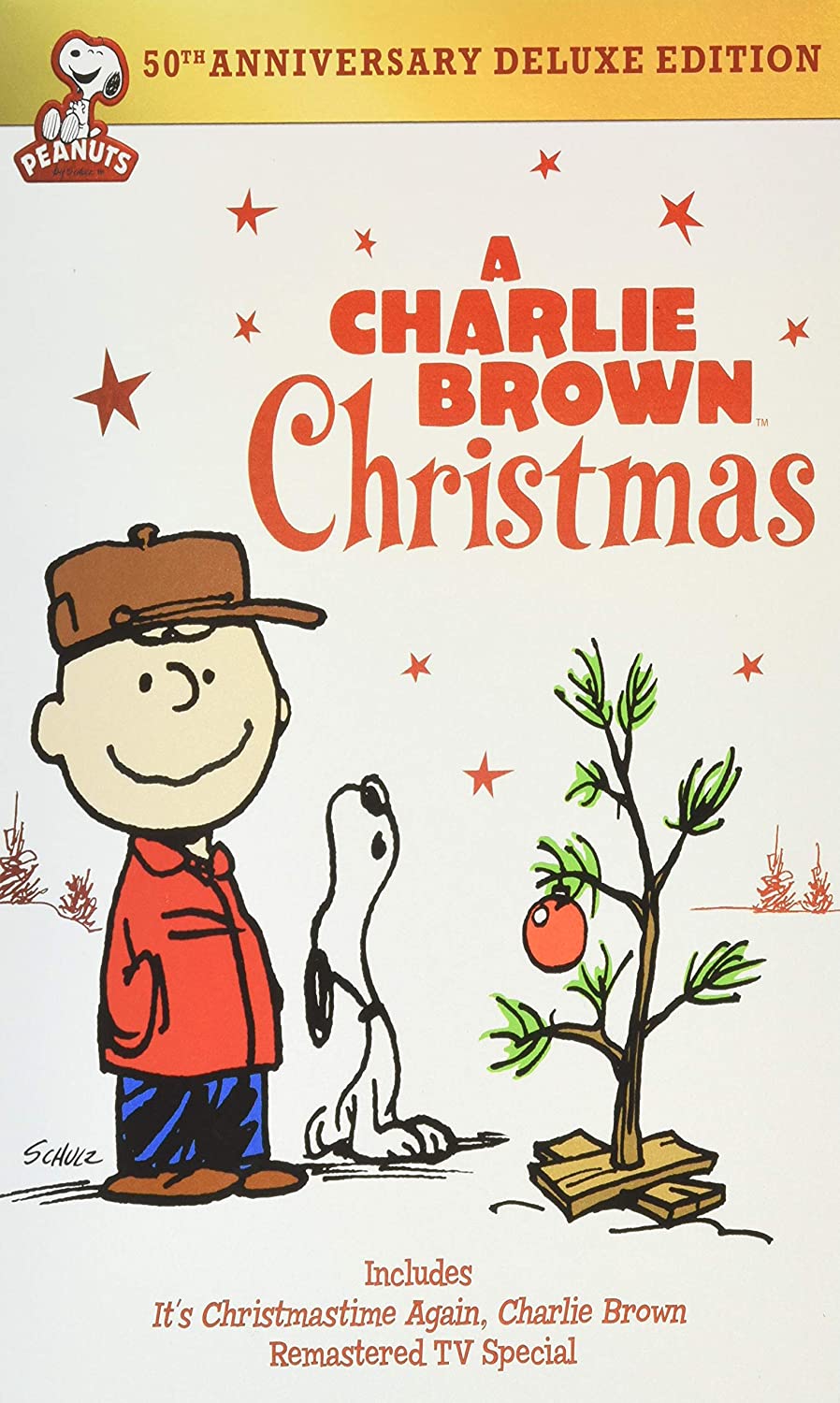 27. A Charlie Brown Christmas – Repelled by the commercialism he sees around him, Charlie Brown tries to find the true meaning of Christmas.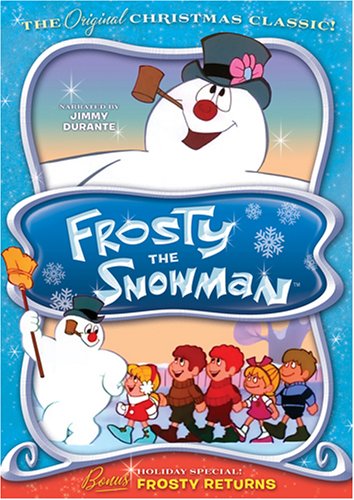 28. Frosty the Snowman – A living snowman and a little girl struggle to elude a greedy magician after the snowman's magic hat.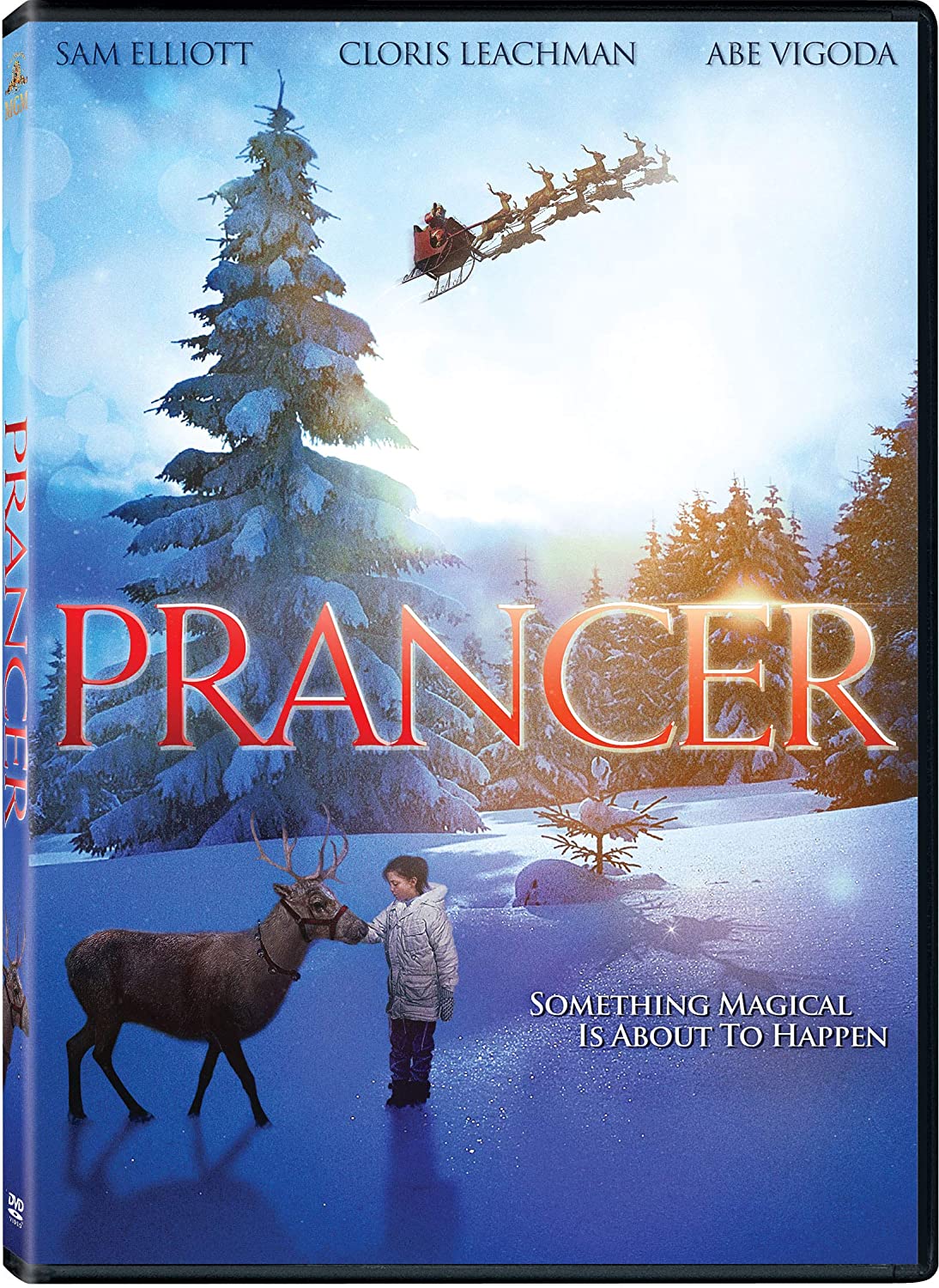 29. Prancer – A farm girl nurses a wounded reindeer she believes is one of Santa's, hoping to bring it back to health in time for Christmas. Her holiday spirit inspires those around her, something her disheartened father has trouble understanding. Renew your Christmas spirit with one of the best Christmas movies around.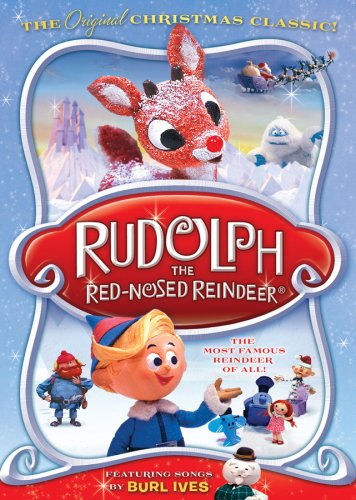 30. Rudolph, the Red-Nosed Reindeer – A misfit reindeer and his friends look for a place that will accept them. One of the best Christmas movies that teach acceptance and love.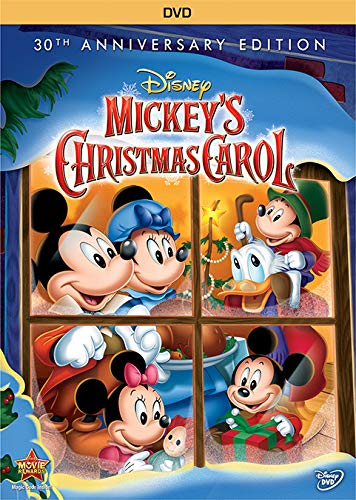 31. Mickey's Christmas Carol – The classic Disney animated characters play the roles in this animated retelling of the Charles Dickens masterpiece.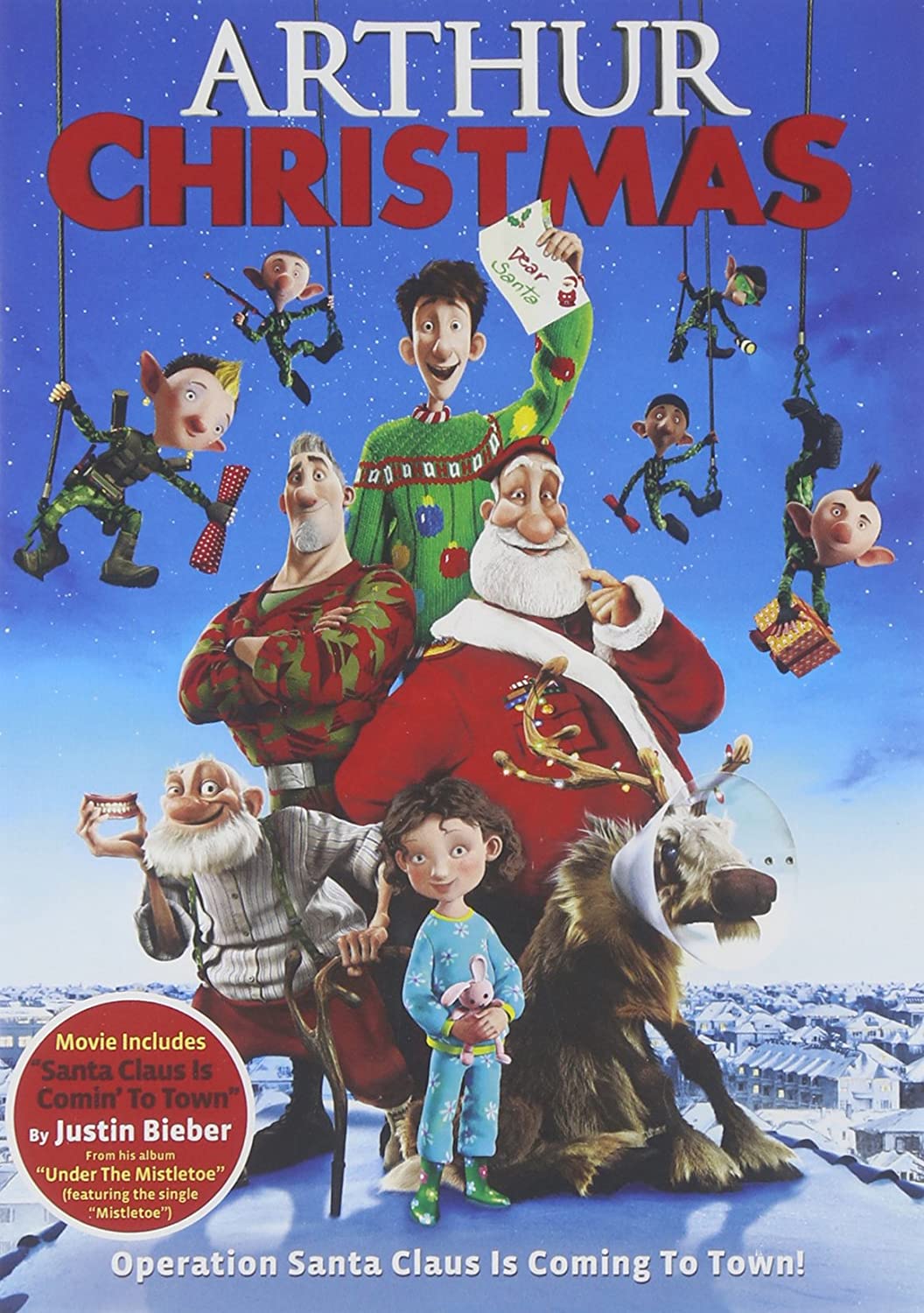 32. Arthur Christmas – Santa's clumsy son Arthur gets put on a mission with St. Nick's father to give out a present they misplaced to a young girl in less than 2 hours.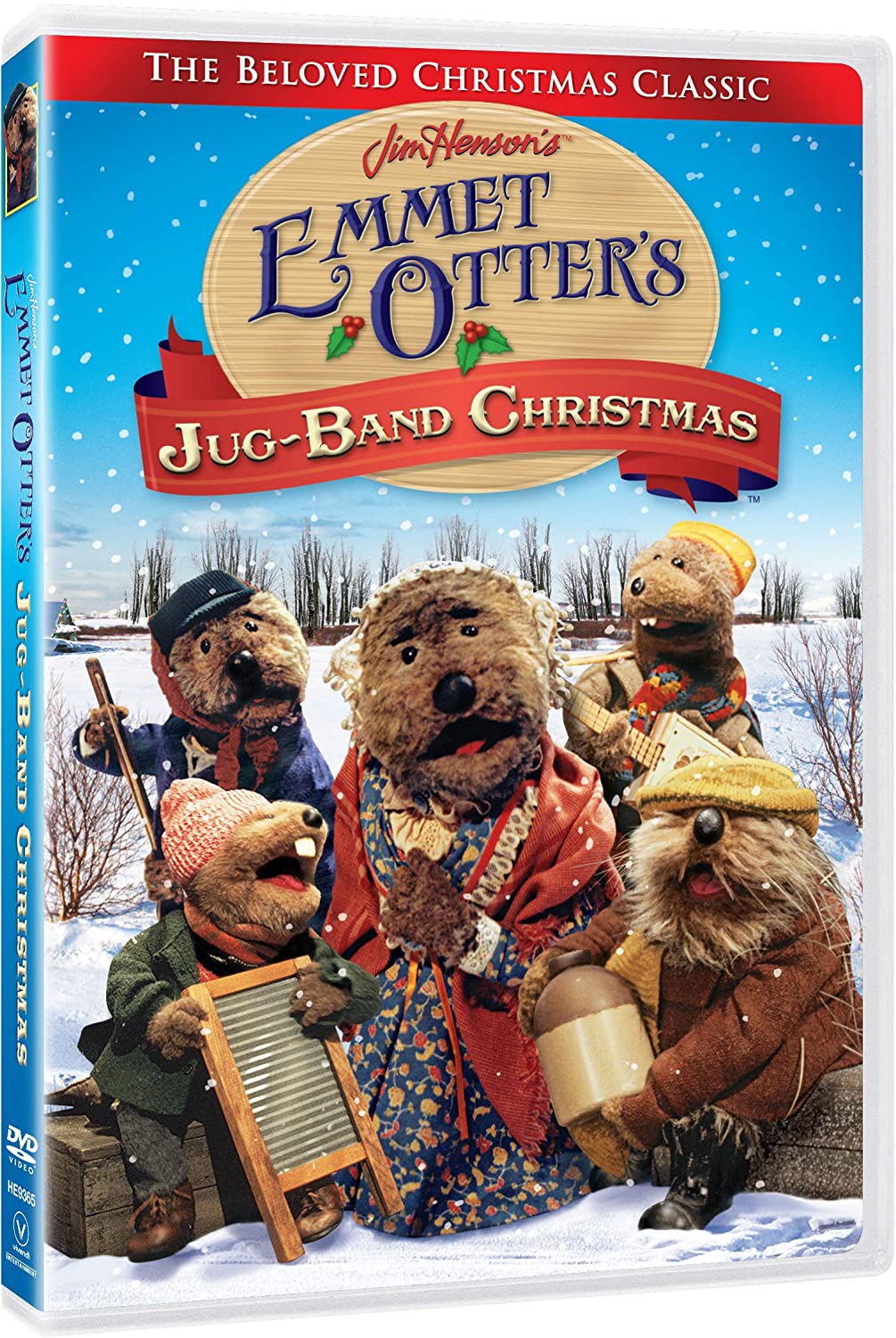 33. Emmett Otter's Jugband Christmas – A poor otter family risks everything for the chance to win the cash prize of a talent contest for Christmas.

34. Jack Frost (Live Action) – A father, who can't keep his promises, dies in a car accident. One year later, he returns as a snowman, who has the final chance to put things right with his son before he is gone forever.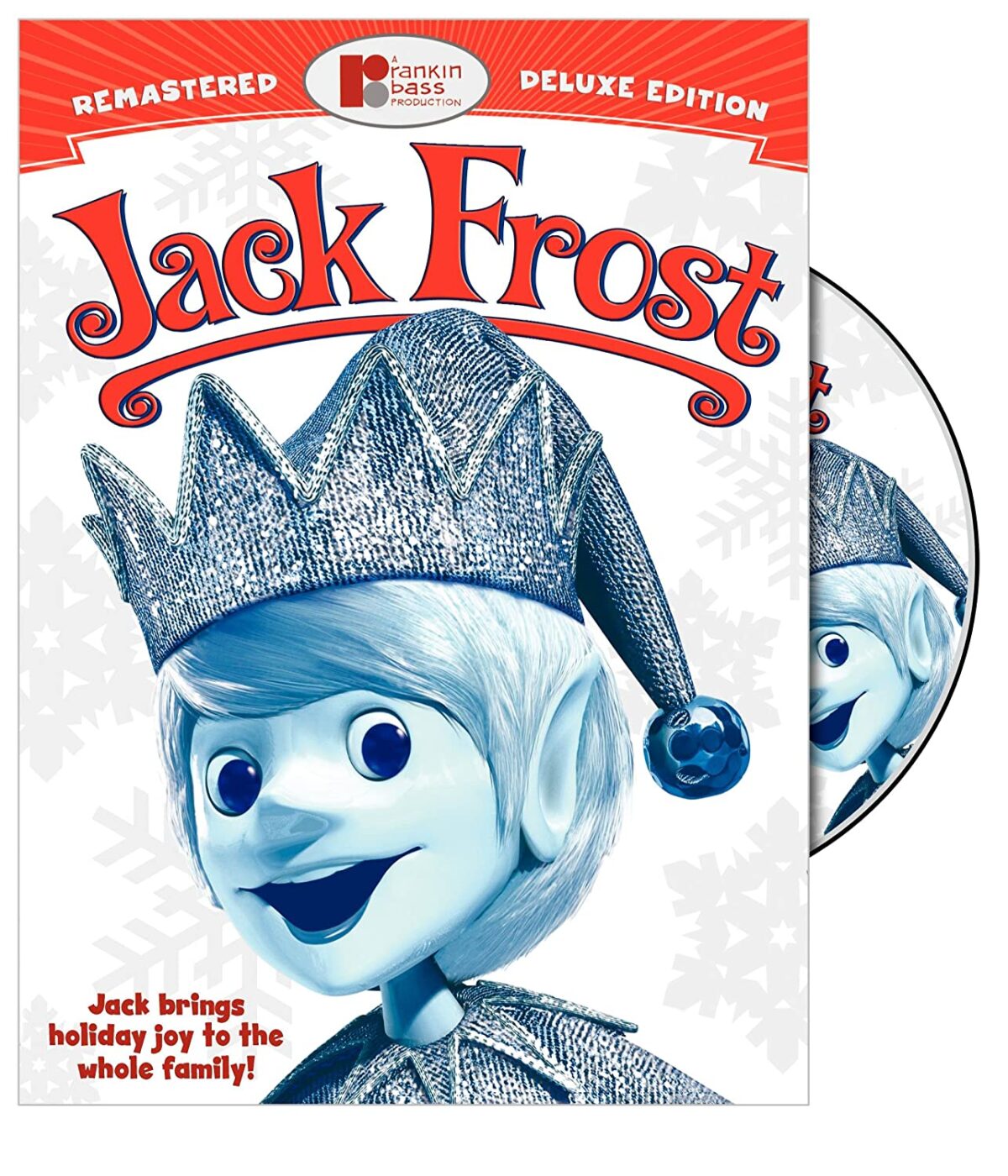 35. Jack Frost (Cartoon) – The Groundhog tells the story of how, for once, Jack Frost became human and helped a knight win his lady love.

Romantic Christmas Movies
There is just something so romantic about the holidays! These are the top 10 Christmas movies that are also are romantic to the core and would make perfect films for enjoying by the fire with your honey!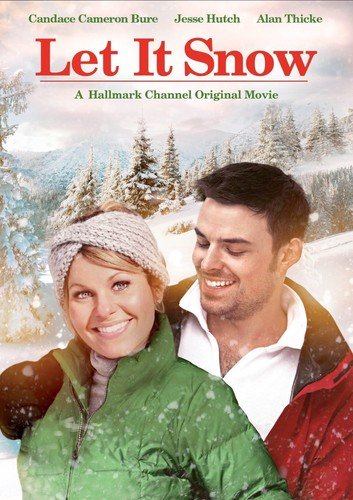 36. Let It Snow – An executive examines her company's new property and prepares a presentation to transform the rustic lodge into a new hot spot.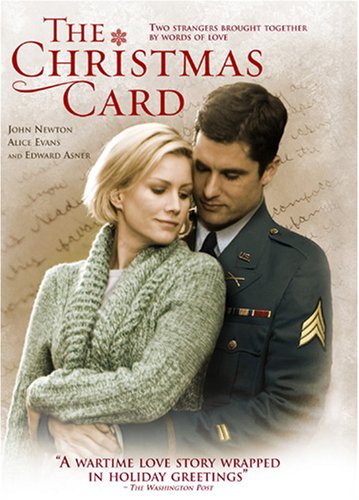 37. The Christmas Card – A US soldier visits the town from an inspirational Christmas card sent to him by a church group that mails cards out to service members as a goodwill effort.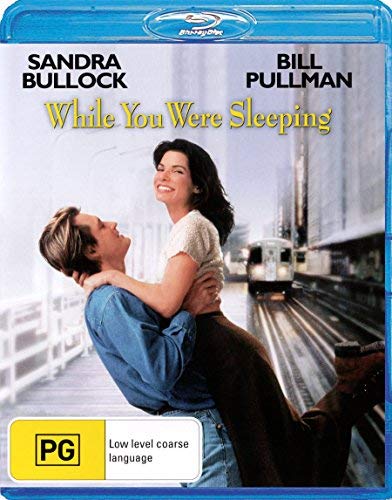 38. While You Were Sleeping – A hopeless romantic Chicago Transit Authority token collector is mistaken for the fiancée of a coma patient. And if this movie alone were fabulous enough – we have a few ideas to go along with this film in our While You Were Sleeping Date! Get ready for the best Christmas movie night!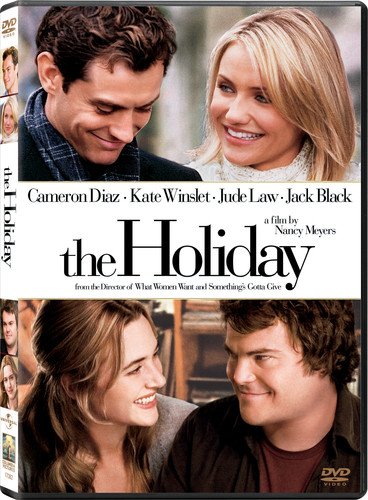 39. The Holiday – Two women troubled with guy problems swap homes in each other's countries. They each meet a local guy and fall in love and, yes, it's just as romantic as it sounds!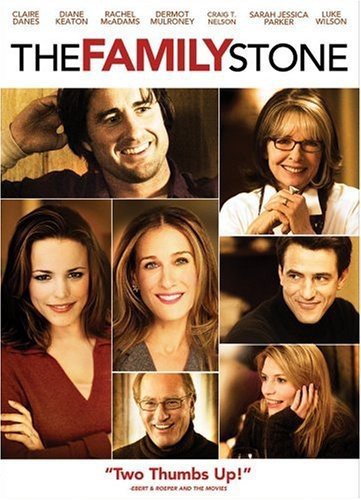 40. The Family Stone – An uptight, conservative businesswoman accompanies her boyfriend to his eccentric and outgoing family's annual Christmas celebration. She finds that she's a fish out of water in their free-spirited way of life.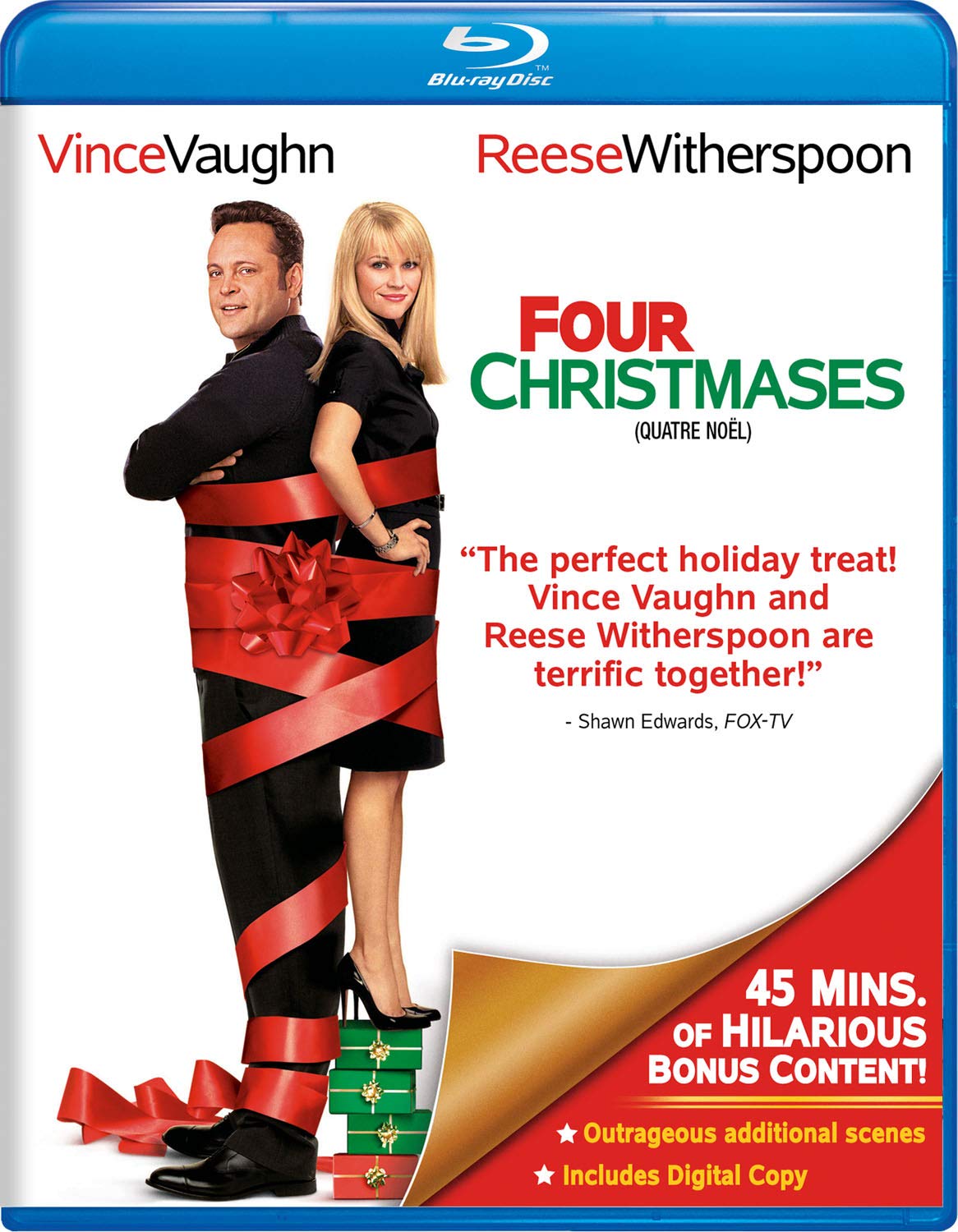 41. Four Christmases – A couple struggles to visit all four of their divorced parents on Christmas.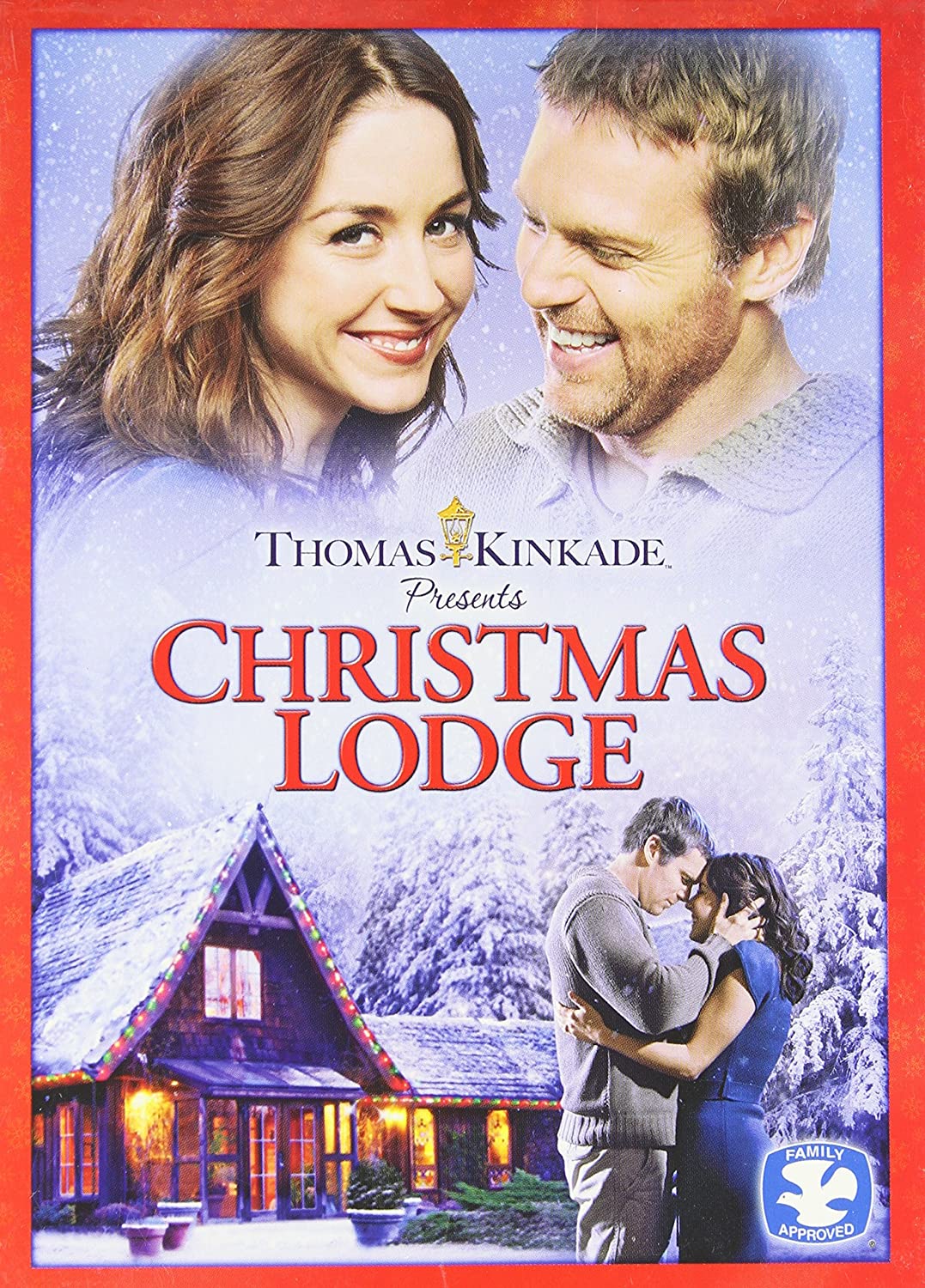 42. The Christmas Lodge – Mary Tobin has wonderful memories of family gatherings at the Christmas Lodge. When she arrives for a weekend vacation, she quickly realizes that the lodge that she loves has fallen into severe disrepair. With a lack of funds and a looming deadline, she not only restores the Christmas lodge's charm but finds love along the way.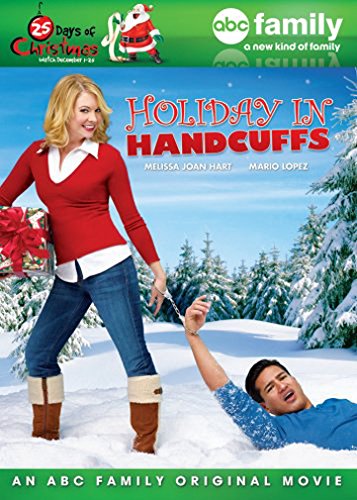 43. Holiday in Handcuffs – A struggling artist working as a waitress kidnaps one of her customers to bring home and meet her parents at Christmas.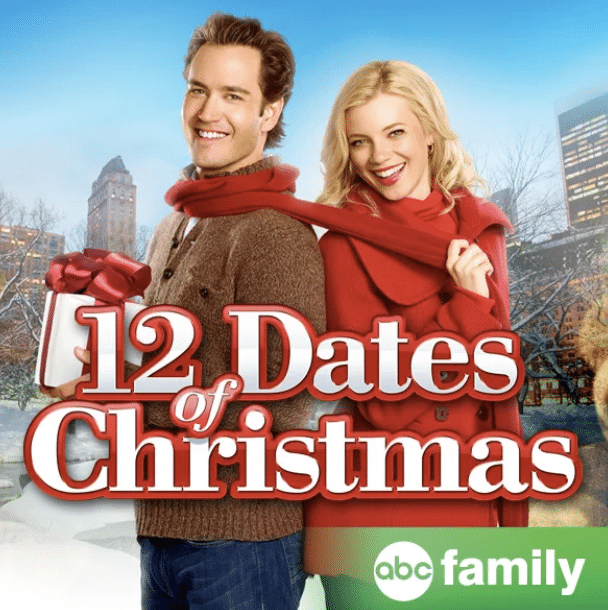 44. 12 Dates of Christmas – A story that follows Kate, a young woman who wakes up after a horrible blind date on Christmas Eve and finds she is reliving that same day and date all over again.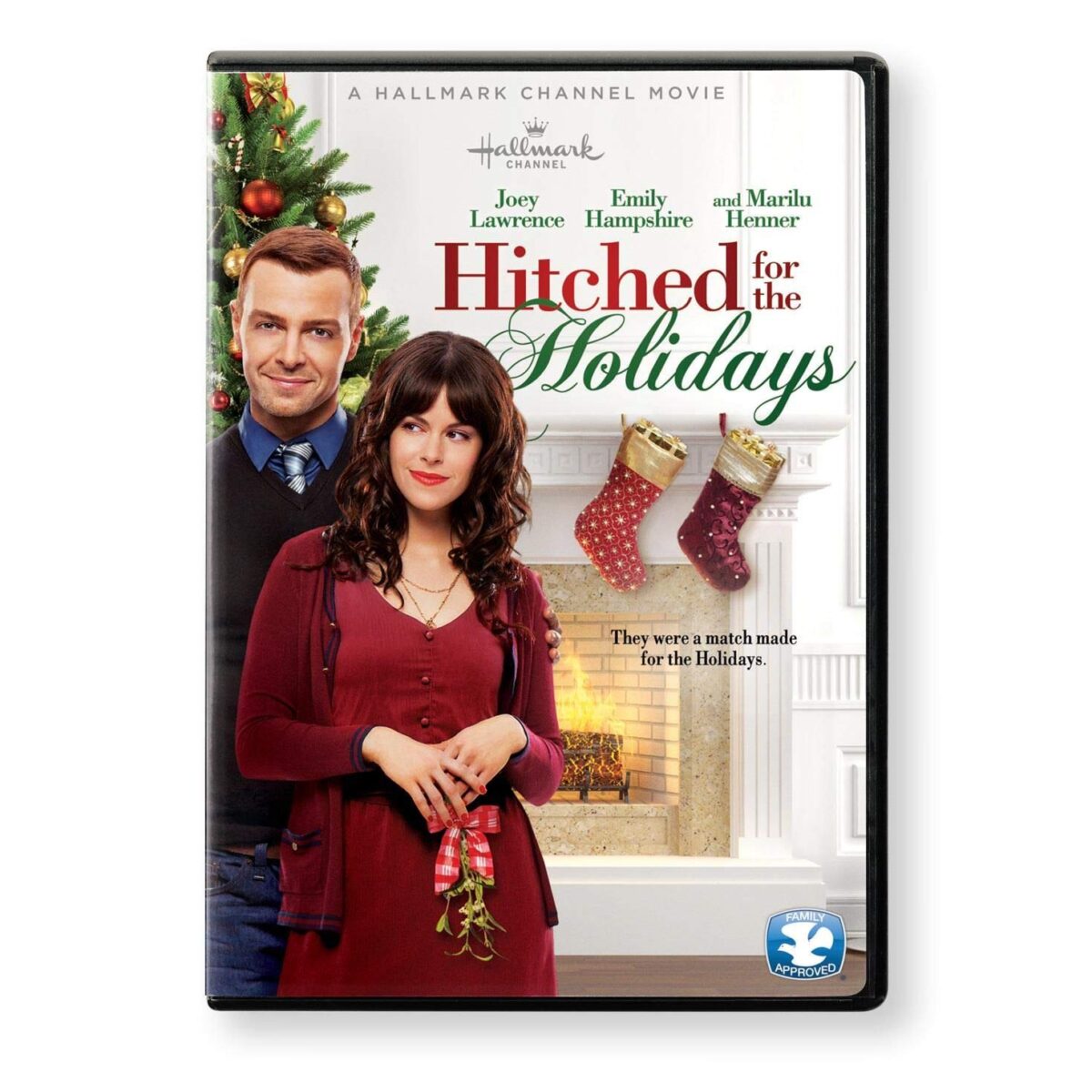 45. Hitched for the Holidays – An attractive pair agrees to be each other's supposed significant other throughout the holidays to keep their meddling families at bay.

Christ-Centered Holiday Movies
With all the hustle and commercialism in Christmas, it is nice to know there are good quality films to remind us (or teach us) the reason for the Christmas holiday – Christ. These are the best Christmas movies that focus on Christ and his birth.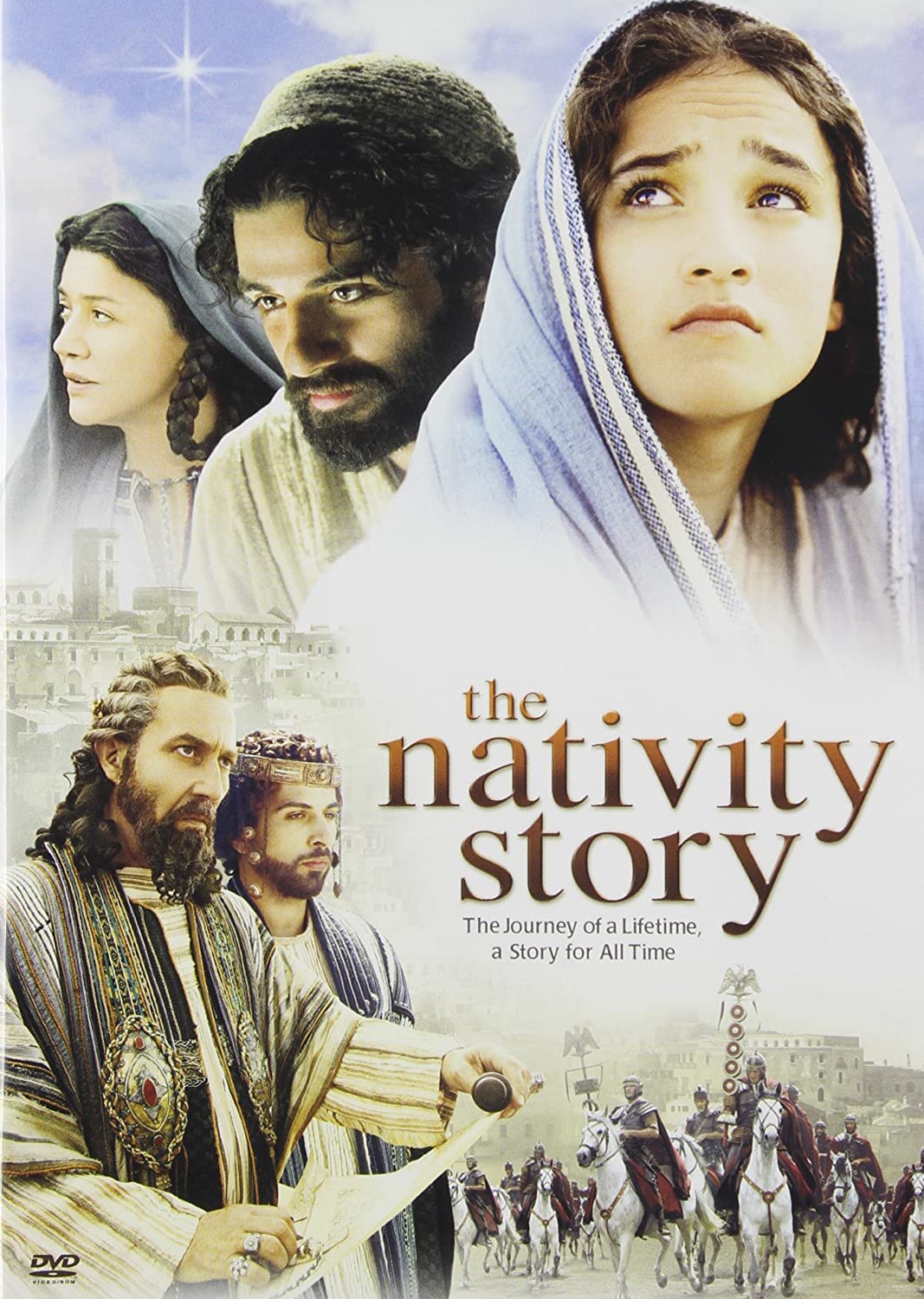 46. The Nativity Story – The story of Christ's birth is turned into a full-length film in The Nativity Story. The movie can help bring the beloved story to light for older children, but I recommend pre-screening it before showing it to younger children.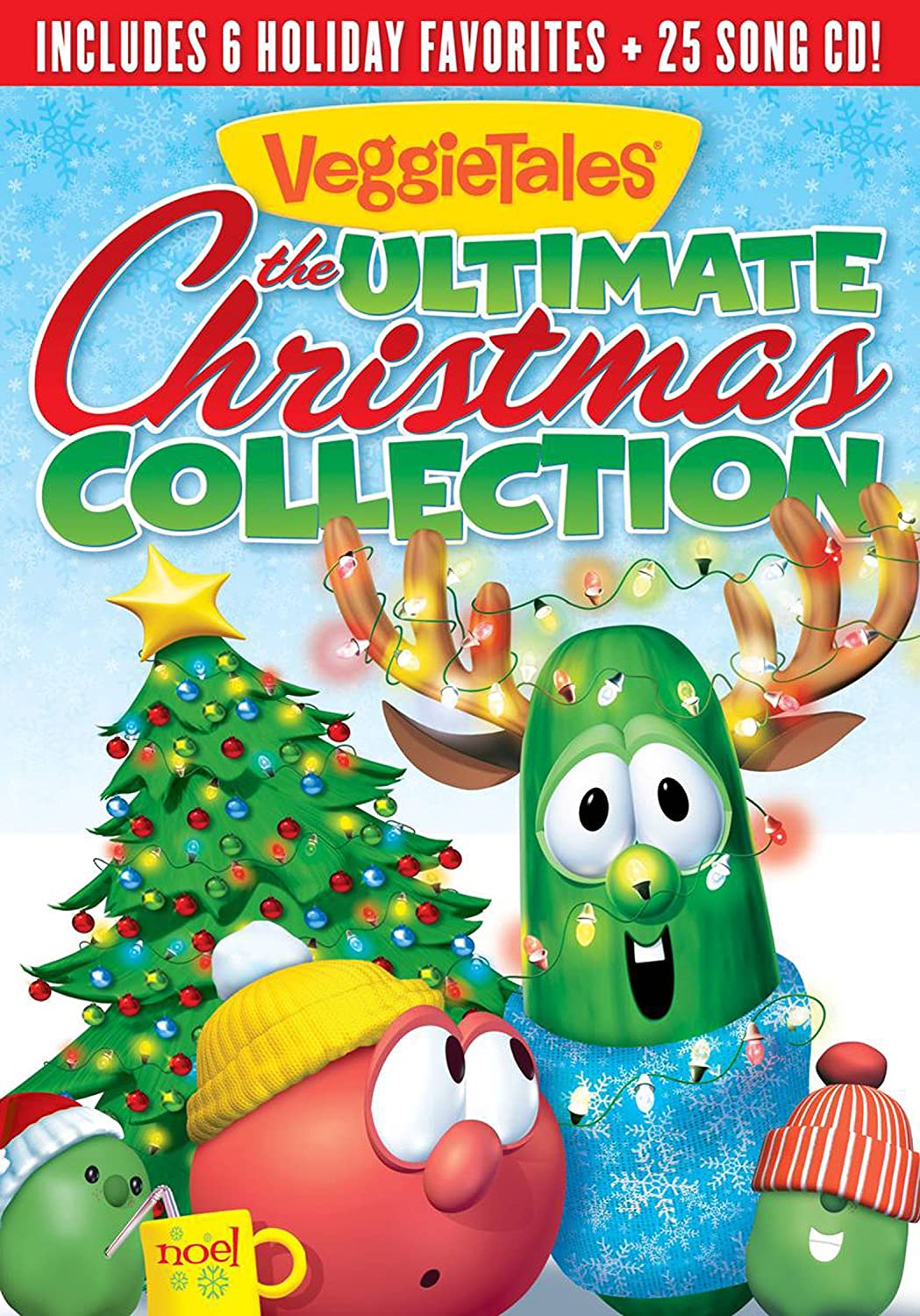 47. VeggieTales: The Ultimate Christmas Collection – The entire VeggieTales gang put on a Christmas movie marathon that teaches Christian values. The collection includes: It's a Meaningful Life, Saint Nicholas: A Story of Joyful Giving, The Little Drummer Boy, The Toy that Saved Christmas, and The Star of Christmas.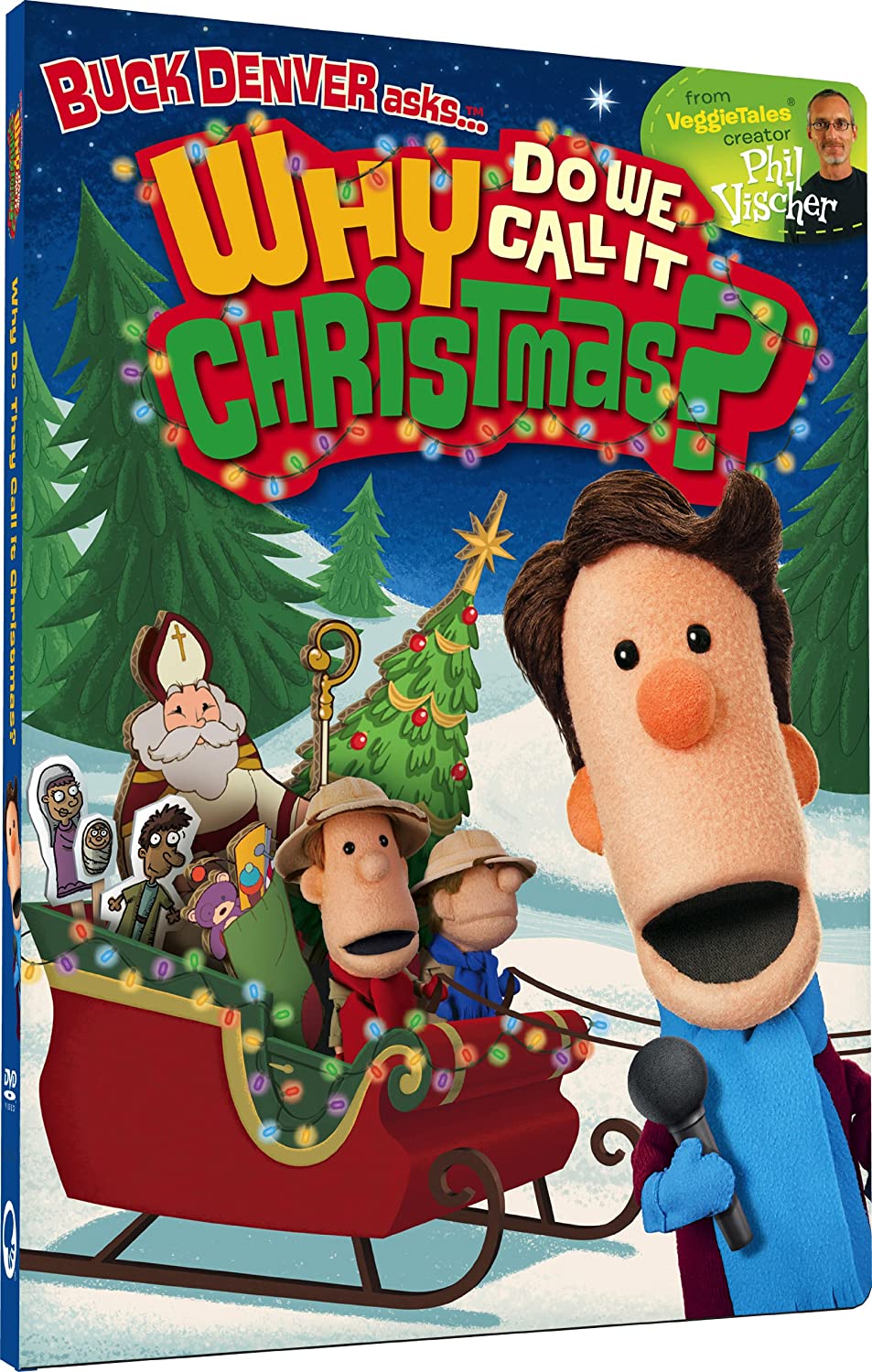 48. What's In The Bible? Buck Denver Asks…Why Do We Call it Christmas? – Join Buck Denver and his friends for a fun and unusual Christmas party. Of course, everyone loves Christmas, but have you ever wondered why we celebrate the birth of Jesus by putting trees in our houses? Or hanging stockings by the fire? And how did Santa Clause become a big part of Jesus' birthday party anyway?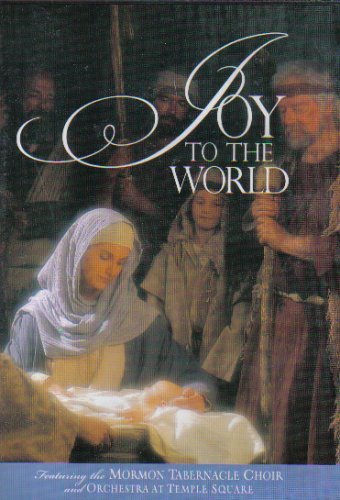 49. Joy To The World – This movie is filled with beautiful scenes of Jesus Christ's birth, life, and ministry, accompanied by beautiful music performed by the famous Mormon Tabernacle Choir.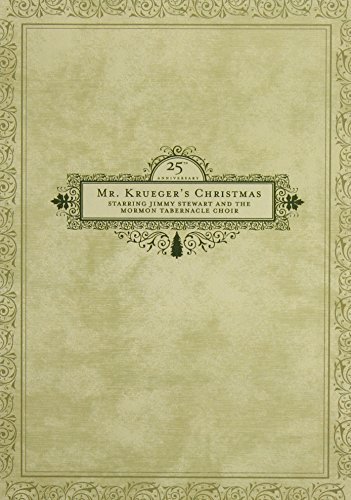 50. Mr. Krueger's Christmas – Mr. Krueger is a lonely widower, played by Jimmy Stewart, who finds comfort through a group of carolers singing outside his window. However, his interaction with them places him in a fantasy where he imagines himself in the stable on the very first Christmas.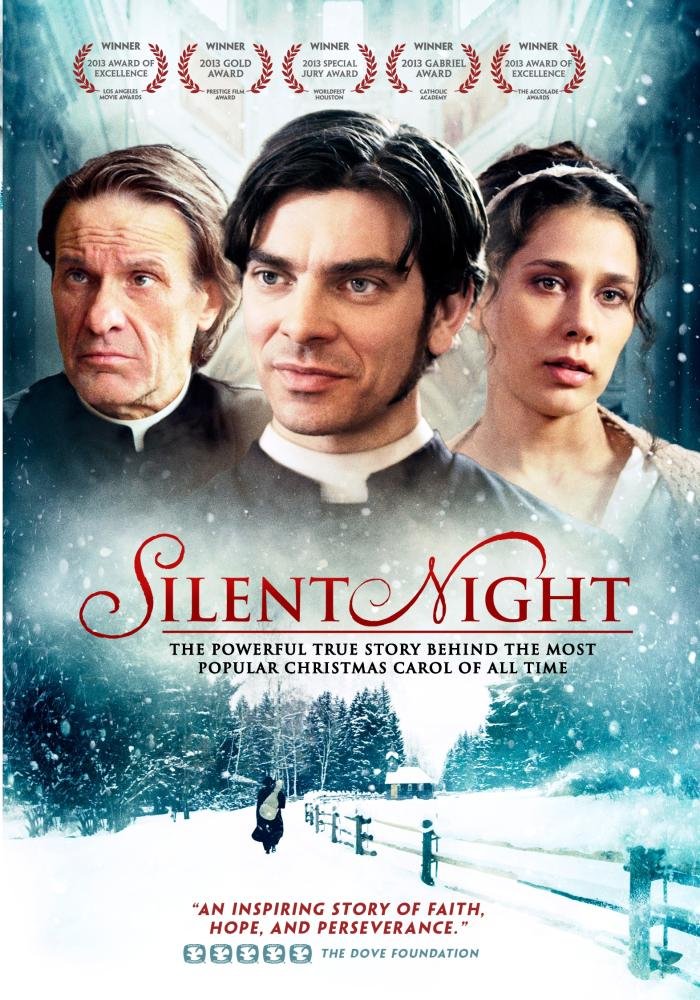 51. Silent Night – A touching retelling of the true story behind one of the most popular Christmas carols of all time. Set in 1818 in a small Austrian town near Salzburg, it tells Joseph Mohr, the new assistant priest who organizes a church choir, including outcasts from the local tavern.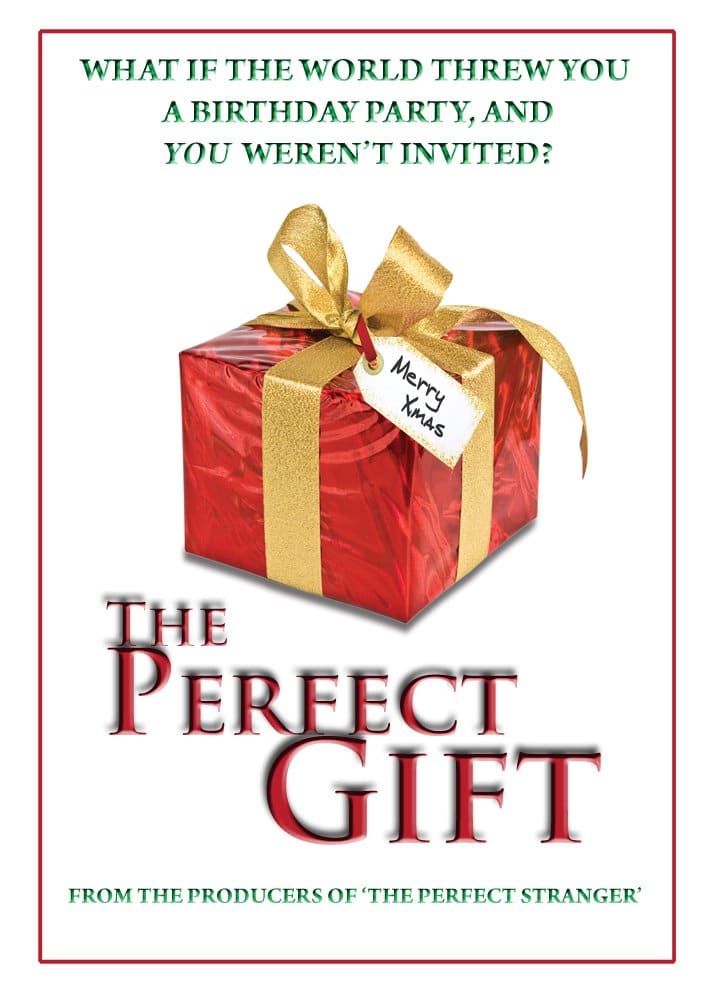 52. The Perfect Gift – Max is a young girl who happens to have her birthday on Christmas – and she does not like it. She also does not like her school assignment to write about Christmas. But Jes helps Max to see how important God's perfect gift to us was.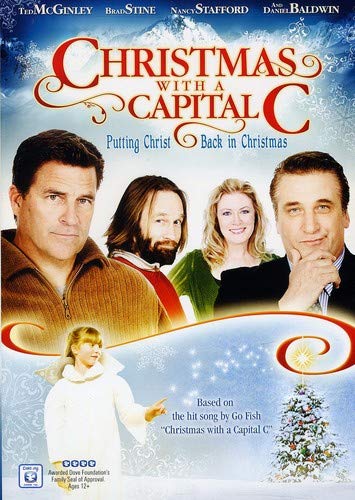 53. Christmas with a Capital C – The mayor and citizens of Trapper Falls, a small Alaskan town, are in a legal battle to keep the spirit and traditions of Christmas alive. The movie explores the cultural wars between secularism and Christianity and reminds the real spirit of Christmas, peace on earth, and goodwill. Even to this whose hearts seemed closed to Him.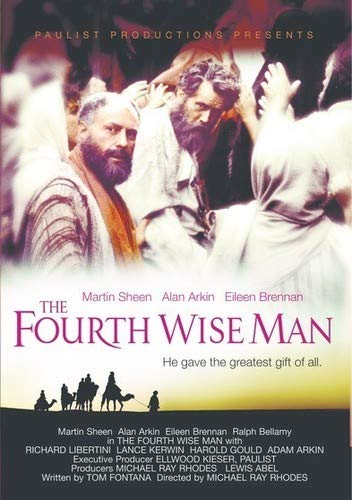 53. The Fourth Wise Man – This fictional story is set in Biblical times based on the classic book "The Other Wise Man". It tells of a Magi named Artaban who sees the sign in the heavens and starts his journey to find the Messiah. With three precious gifts in hand, he seeks Jesus, only to keep missing him. After 33 years, he finally finds him on Easter Sunday.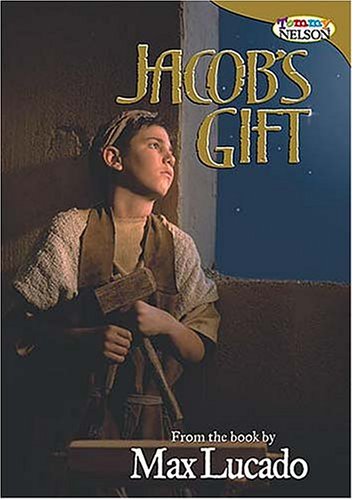 55. Jacob's Gift – Eager to participate in constructing a new synagogue, a young boy works diligently to create a manger to convince his rabbi he is qualified for the job. But when a needy couple takes refuge in the stable behind his family's inn, Jacob offers them a precious gift instead.

SaveSave