Sexy Winter Date:
Get SNOWED IN to the bedroom tonight!
When January rolls around, we ALL get the post-Christmas blues. But there is STILL something so cozy and romantic about wintertime. Cuddling up in a blanket with gently falling snow outside really sets the mood for lovin'! Create a (fake) winter snowstorm – or wait for a real one to hit – and take cover in the bedroom! We have a sexy winter date idea to get things heated up in your intimate life, despite the falling temperature outside!


Disclaimer: This post contains affiliate links. To learn more about 'em, click here.
Beat the cold and enjoy your own personal snowstorm of love using our absolutely charming printables, designed by the wonderful Karyn from If Actually designs! Even though I pretty much hate the cold, she's even got me excited for winter just looking at these printables. Check out her design work and give her some love!
Materials needed for this sexy winter date:
Snowed In Printables (download at the bottom of this post)
White Paper (for cutting snowflakes!) Don't have time to cut out the snowflakes yourself? Here are some super cute snowflakes that will do the trick!
Mug and Hot Cocoa
Winter Accessories (hats, gloves, scarves, fuzzy socks, boots, etc.)
Cotton Balls or Marshmallows (for your snowball fight!)
Warming Massage Oil & Lubricant
INVITATIONS
Snow days are the best! Whether or not you're having a REAL snow day in your neck of the woods, get your honey excited to be snowed in with you in the bedroom!
Leave a cute little invitation in the morning to build the anticipation for your intimate, one-on-one snow day!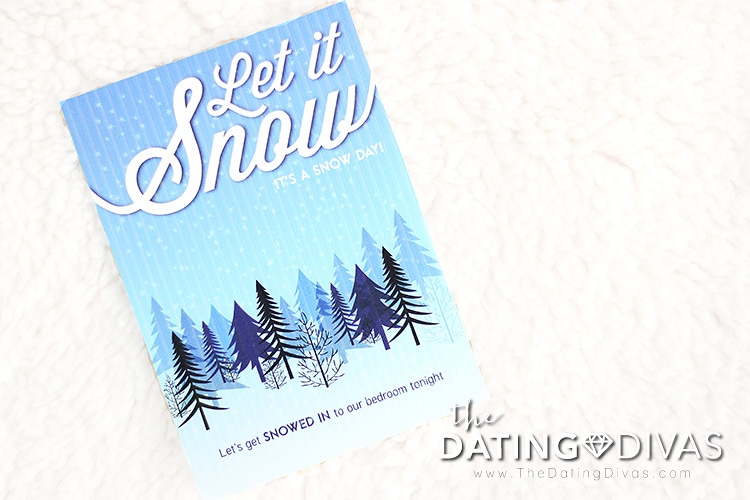 OR
For a more realistic notification of the weather conditions to come, use this winter storm warning invitation to alert your spouse of the forecast and the advisory to stay warm indoors!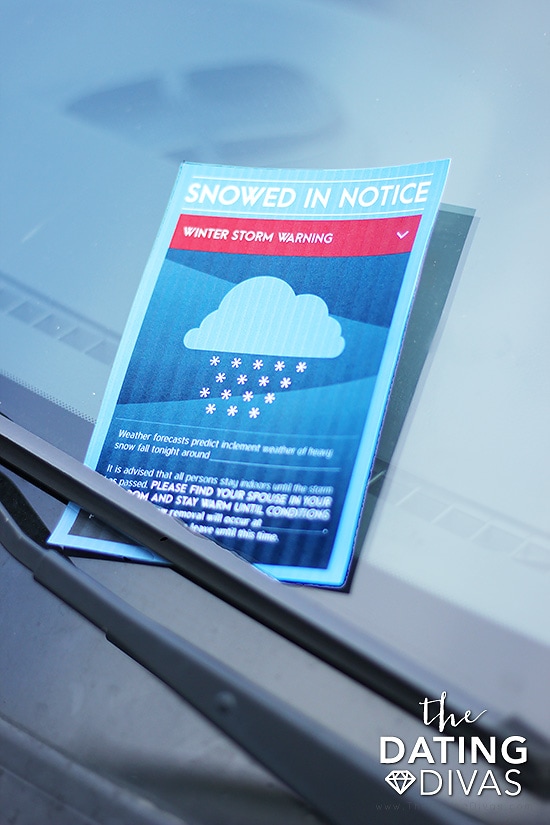 DO NOT DISTURB DOOR HANGER
You are going to want your privacy during this sexy winter date! Put the kiddies to bed and hang this door hanger. You are now "trapped" in the bedroom! Set a time for when the "heavy snow will be removed." I'm sure your sweetie won't mind being stuck in a room with YOU and a BED… hint, hint!!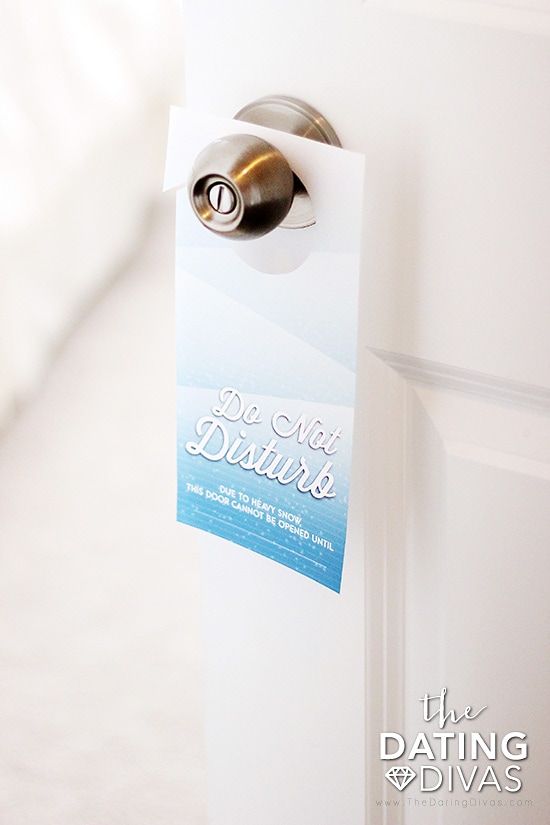 Your spouse will open the door to find a winter wonderland of snowflakes hanging from the ceiling, and YOU, waiting to get COZY!
You can use our printable blue snowflakes and add some paper snowflakes to make it really magical!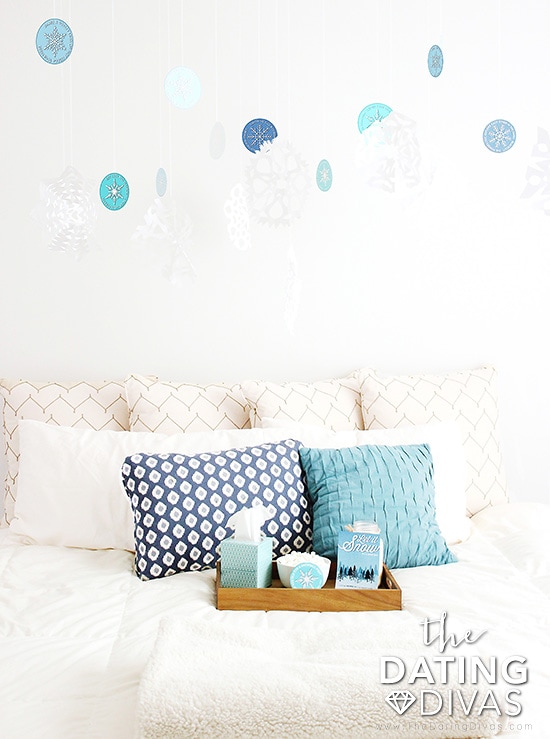 Cut out the blue snowflake circles and hang them with string from the ceiling! Each snowflake has a fun task to turn up the romance. Each of the different shades of blue have a different level of intimacy. Start with the light blue snowflakes, then move to the teal, and save the dark blue (BEST!) for last!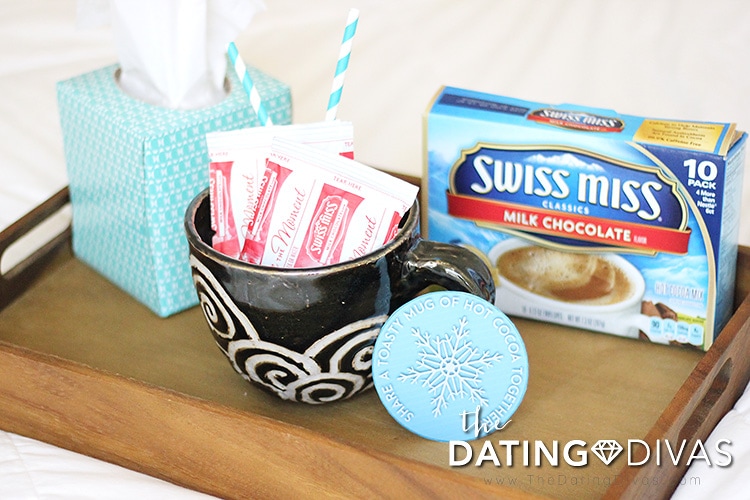 LIGHT BLUE SNOWFLAKES – Sweet & silly activities to connect together, like sharing a mug of hot cocoa or making snow angels on the bed!
TEAL SNOWFLAKES – Activities with a little more heat to get you both warmed up, like making out under the covers or a strip snowball fight! (see below for description)
DARK BLUE SNOWFLAKES – Even hotter tasks to REALLY heat things up. The best way to generate body heat is getting skin-on-skin contact!

One of my favorite snowflakes is the Snowball Fight card! Use a bowl of cotton balls or marshmallows and take turns throwing them at each other. Wherever the "snowball" hits, you have to remove that item of clothing!
So NOW you're probably hoping for a snow day, right?! Me too! Get cozy and warm with your honey, despite the gloomy cold outside. Let it Snow!

Snowed In Date Printables
Printables Designed by Karyn @ If Actually Exclusively for The Dating Divas