Free St. Patrick's Day Photo Booth Props
St. Patrick's day is a quirky holiday that, sadly, sometimes gets overlooked. Although this may be true, there is so much fun to be had with this unique holiday! We, of course, love to celebrate EVERY holiday. So, we have put together some holiday-inspired props and masks to help you make silly photos and candid memories of your holiday celebration! These St. Patrick's day photo booth props are perfect for fun family photos or for a fun night out with friends. Simply grab your St. Patrick's day photo booth printables and your camera and then get set for a lot of family-friendly fun!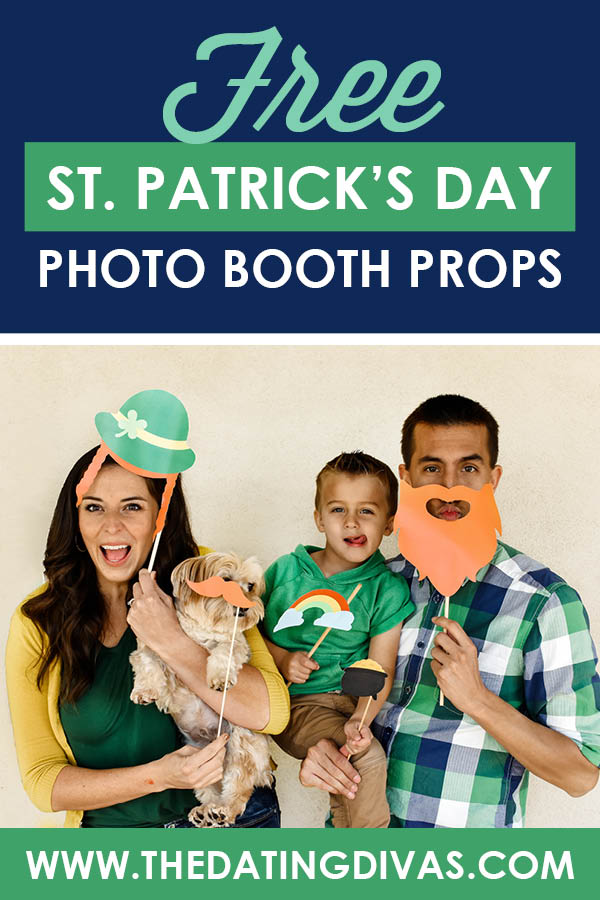 You can make this St. Patrick's Day a day to remember with these oh-so-adorable St. Patrick's Day photo booth props! However you decide to celebrate your St. Patrick's Day holiday, make sure to set aside some time to capture the moment amidst all of the green-colored food, green clothes, and random pinching.
You can easily set up a quick photo booth for your family or friends and then get some snapshots of all the fun! It is so easy to add a little fun to the day and even better to have candid memories of it captured!
St. Patrick's Day Photo Booth Printables
We have over a dozen clever images that rightly represent all the classic St. Patrick's Day things! From rainbows, to top hats, all the way to the pot of gold – we have it all! These bright-colored St. Patrick's day photo booth printables were all designed by the talented graphic designer, Courtney from the site Paperelli. Aren't we lucky?!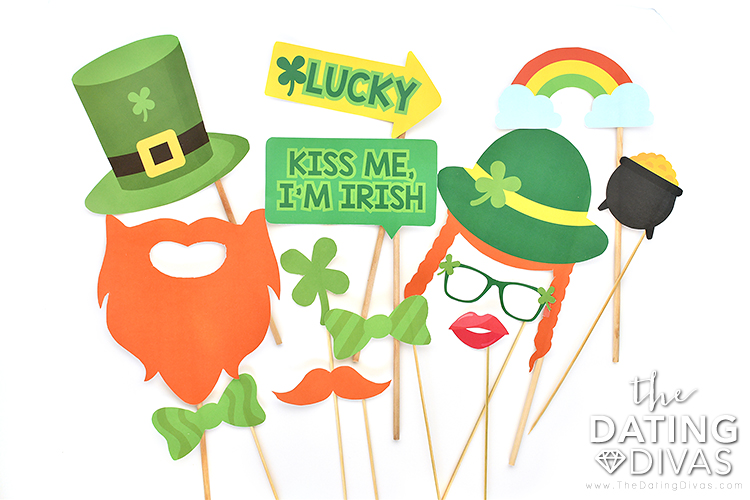 The free printable download includes:
His and her hats
Shamrock glasses
Rainbow & a pot of gold
Bowties
Signs (including the class "Kiss me, I'm Irish!")
Beard
and more!
With so many options, you can create several poses and pictures for your St. Patrick photo memories!
Making Your St. Patrick's Day Photo Booth Props
First, click the download button below to get all these free printables! I recommend printing on card stock paper for extra durability. Then you're ready to cut them out! These St. Patrick's Day photo booth printables are just the right size to easily cut, too. The trickiest part will be the glasses, but everything else is easy-peasy! Once you have everything cut out, you might want to consider laminating them. If you plan to use these for future events OR just want them to last a little longer, I suggest sending them through the laminator before attaching the dowel.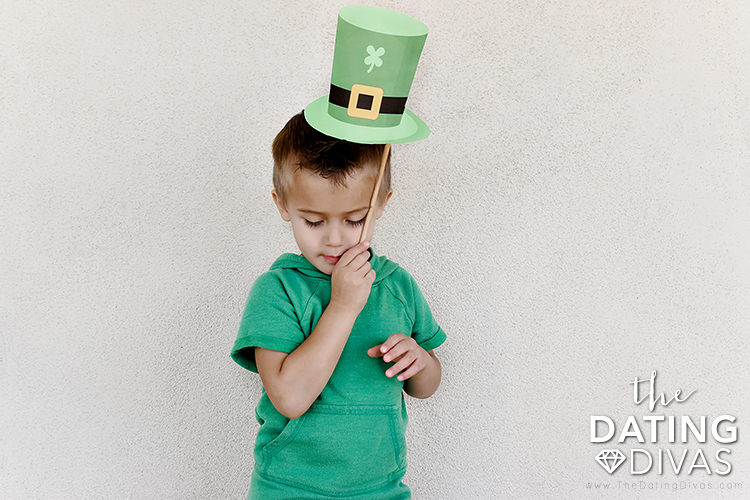 Finally, to put your St. Patrick's Day photo booth props together, all you need are some wood dowels or even a wooden cooking skewer to attach to the back of the printable. Simply tape each prop right to the dowel! I personally prefer to use hot glue to really secure them, but simple clear tape will work just great!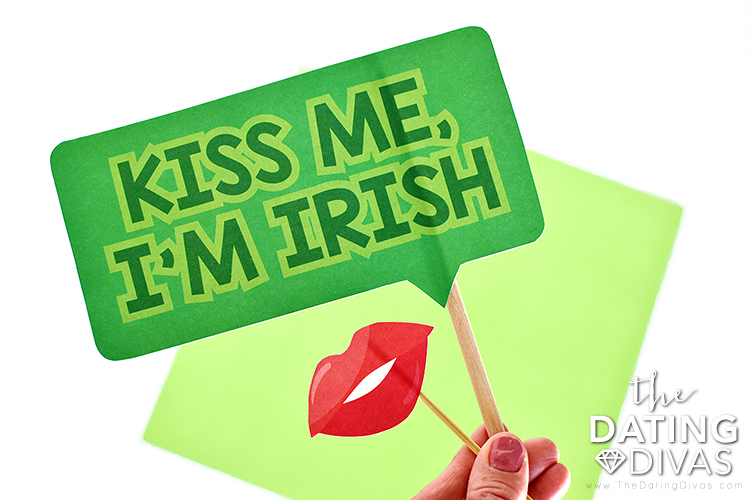 Finally, gather all of your St. Patrick's day photo booth props and place the sticks in a jar or vase for your photo subjects to easily grab. Easy and accessible!
How to Make a St. Patrick's Photo Booth
Your Irish photo booth can be as simple or as elaborate as you want to make it. However, for your St. Patrick's photo booth background, we recommend something simple and clean. Overall, you want your photo to focus on the people, the props and the silly faces – not any distractions behind them. So, for a fabulous photo booth, we recommend a white wall or a simple curtain. I have even used green and white striped Christmas wrapping paper in order to have a more colorful and festive backdrop. That was a hit, and so easy!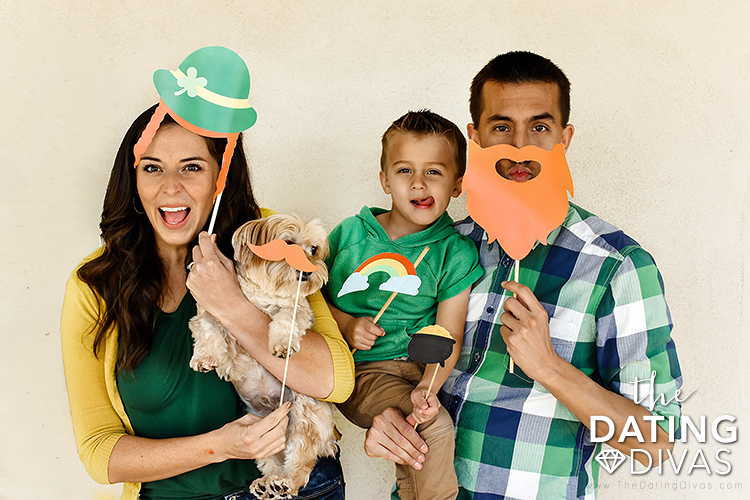 Capture The Luck of the Irish and More!
A silly top hat with a mustache, glasses, beard, a pot of gold, or even just an adorable bow tie… These props will give you hours of fun and captured memories that will last forever! Similarly, and for even more fun (and free!) resources, check out these St. Patrick's Day printables ideas Diva Becca found. There are several adorable DIY ideas!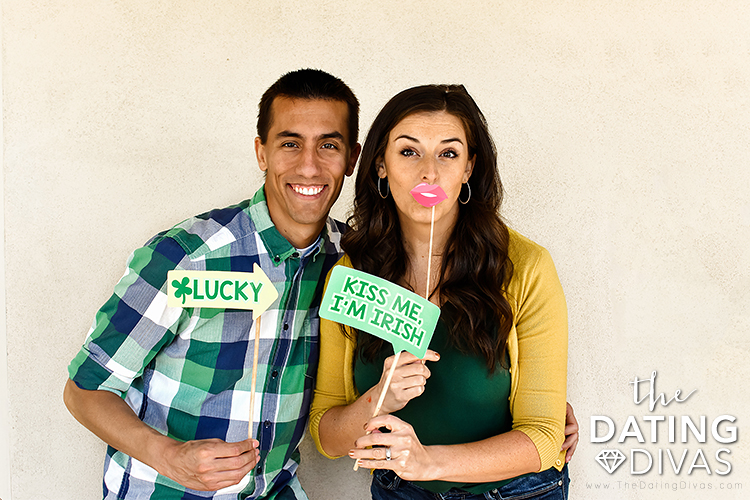 Celebrate ALL of the Holidays!
Also, did you know we have several other photo booth props for other holidays? We do! Check them out here:
Lastly, have a heel-clickin', FABULOUS St. Patrick's Day with these adorable St. Patrick's photo booth props!
St. Patrick's Day Photo Booth Props
Printables Designed By Courtney @ Paperelli Designs Exclusively For The Dating Divas