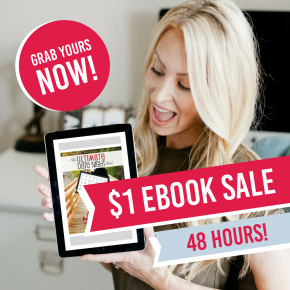 $1 FLASH SALE for our SUPER popular Marriage Ebook!
48 HOURS ONLY!

Hang onto your hat because we have the DEAL of all DEALS for you today!! That's right! ALL of our ebooks are currently on sale for just ONE single buckaroo! Yep one dolla! That's it! No catch. No strings.
ONE DOLLA HOLLA!!!
Nowadays, a dollar doesn't go too far. Even the dollar spot at Target is more like $3, $5, or even $10.
Sooooo in celebration of Back to School (and in honor...
Continue Reading