Become an Expert on Your Spouse
Do you remember when you first started dating your spouse? You soaked up every, little detail they gave you. In those early days of focusing so intently on each other, you come to know so much about your partner, which makes you both feel completely connected. But what about now? Do you know the little details that now fill your spouse's day? We have an amazing way for you to connect again through meaningful questions that will help you study every detail of your sweetheart. All you have to do is Study Your Spouse!

Disclaimer: This post contains affiliate links. To learn more about 'em, click here.

Whether newlyweds or married for years, every couple could learn more about their spouse. These seriously CUTE printables were designed by the super sweet Brielle at Breezy and Co. The homework questions will open the door to not only learning more about each other but also to being able to relate and communicate better.
Set up is simple. Just print out the homework and cheat sheets, grab your honey, and get started!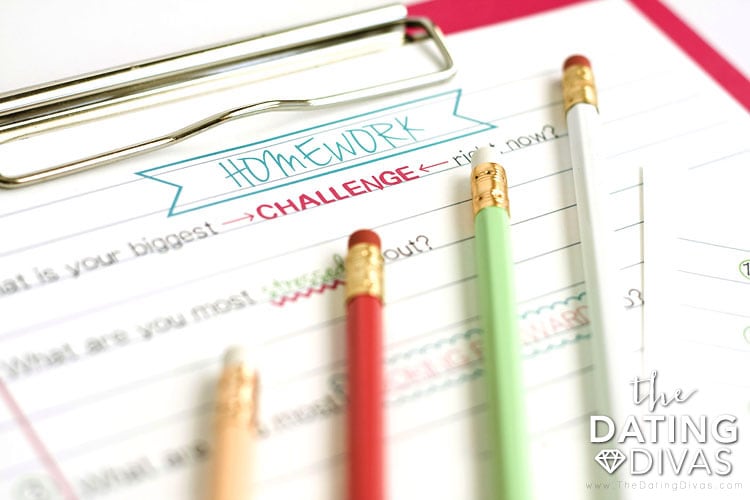 After you have cut out the cheat sheets, sit down together and fill them out. You will have a chance to write down your favorite treats, meals, and more. You will also write down your clothes, ring, and shoe sizes, as well as other questions that are always good to have on hand. When you have both completed the cheat sheet with your information, exchange your sheet with your spouses, so that you each will always have your partner's information on hand. The next time they want to do something special for you, they will have all the needed information in one place! SO helpful! Seriously, how many times have you had to text your spouse for his dress shirt size?! If you want to make this even more fun, you could start by guessing what your spouse's answer will be to each item on the cheat sheet and tally up how many you both get correct!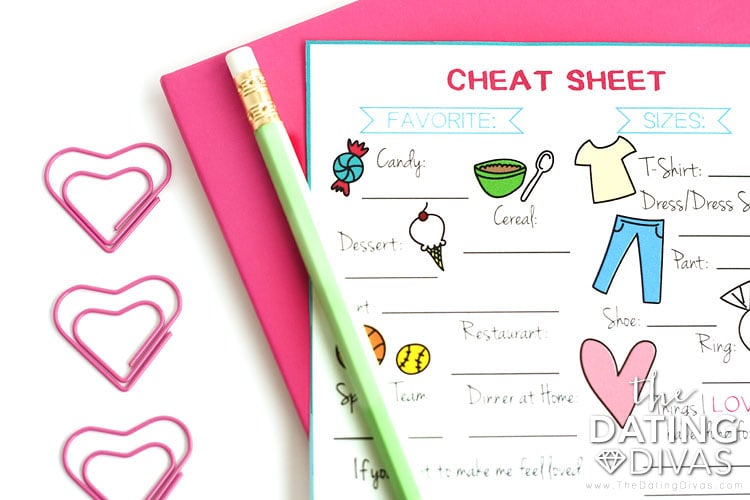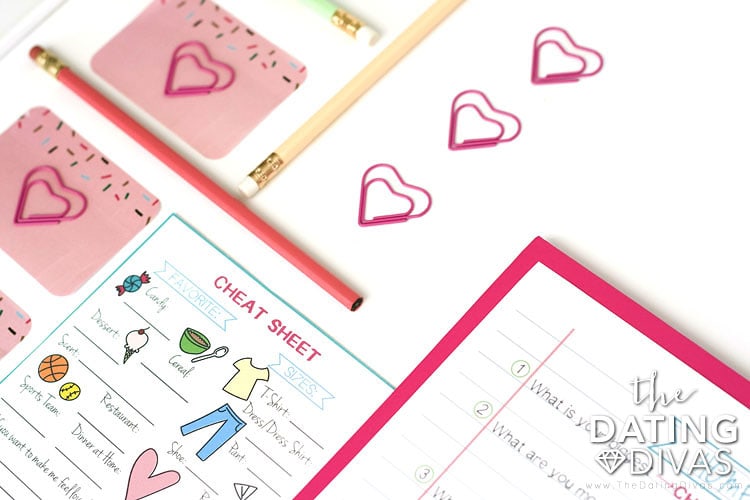 Next, it's homework time! Print out a copy of the homework pages for you and your sweetie. Get out a pen and get to work! (These gel pens are a fun blast from the past!) Give yourselves some time to reflect, and thoughtfully write down each answer. When you both have had time to complete all of the homework pages, go through your answers together. Go one by one, reading the question and explaining your responses. Take this time to really dive in and study your spouse. Learn as much as you can, touch, and connect.  If you want to take your time on the challenge, you could also read a question together at bedtime, then after reflecting on it throughout the day you could talk about your answers the following night. Challenging yourselves to study each other in this way gives you a well-prepared prompt for pillow talk at night!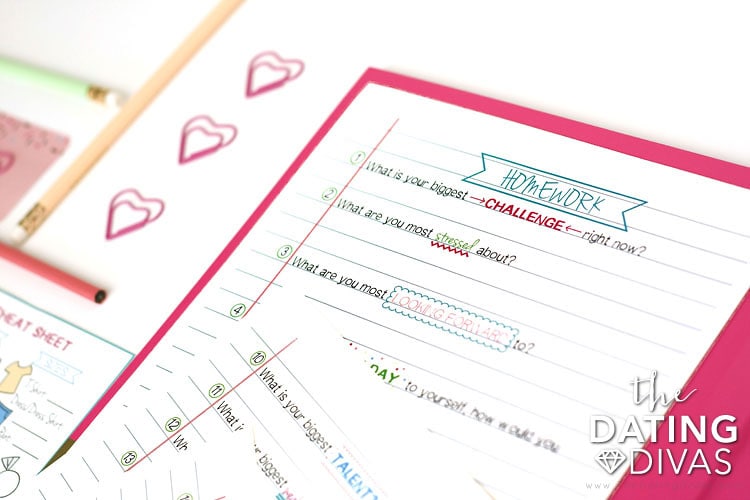 The questions are designed to help you both open up and get back in sync. You will be surprised at how much this small challenge will fuel your connection with your spouse. You will get to know and appreciate your spouse more and ultimately be able to LOVE them better!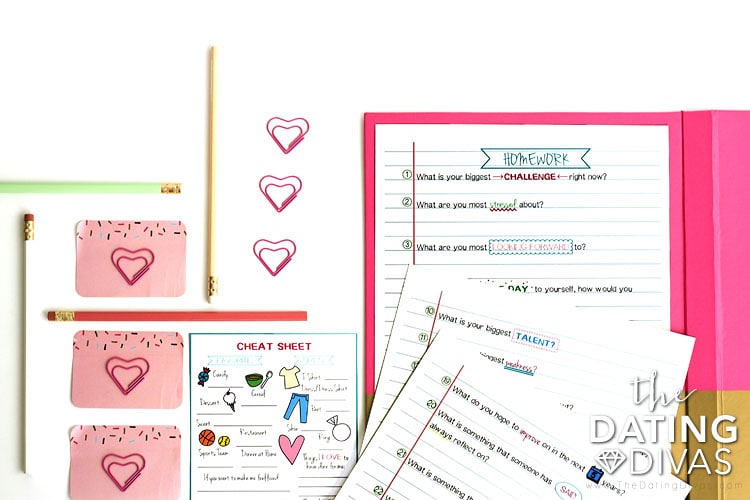 This is the best kind of homework there is! By the end of the night, you will be an expert on your spouse and even more than that you will feel the love you have for one another more intensely because you know each other even better!
Study Your Spouse Challenge
Printables Designed by Brielle @ Breezy and Co. Exclusively for The Dating Divas