Summer Olympics 2021
Recently, the Summer Olympics of 2020 was postponed due to the coronavirus pandemic. However, whenever they are rescheduled for, we have the BEST recommendation for you: Host a Summer Olympics 2021 (or later…) viewing party! It's the perfect way to have a fun get together to celebrate the opening ceremonies! Here at The Dating Divas, we knew we had to provide you with the best-themed party details and decorations for you and your family. Check out the free banner, bingo game, scorecards (to playfully rate everything from team spirit to actual performances,) and food/prize labels we have below! Unquestionably, this will be the best Summer Olympics 2021 viewing party you'll ever attend!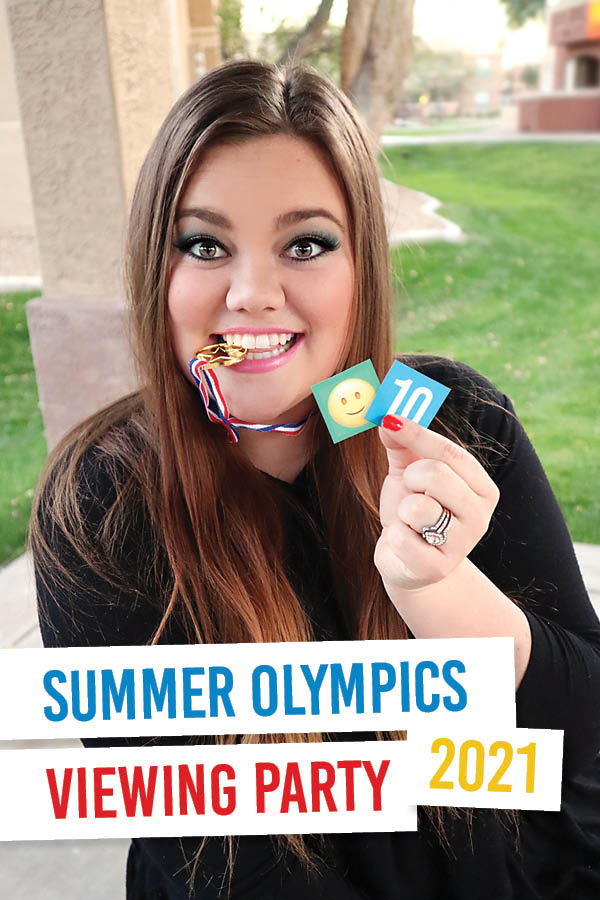 Disclaimer: This post contains affiliate links. To learn more about 'em, click here.
A huge shoutout to the amazing Courtney from Paparelli and The Dating Divas, who created these adorable and free printables for your Summer Olympics 2021 Viewing Party!
Summer Olympics 2021 Party
CALLING ALL ATHLETES! It's time for a Summer Olympics 2021 Viewing Party! Kick-off the next Summer Olympics right with this adorable digital invite! First, send it to all of your friends and family and let them know where the next Summer Olympics will be taking place! Then, make sure to have them RSVP so you know how much food and prizes you need beforehand. What are you waiting for? Let the games begin!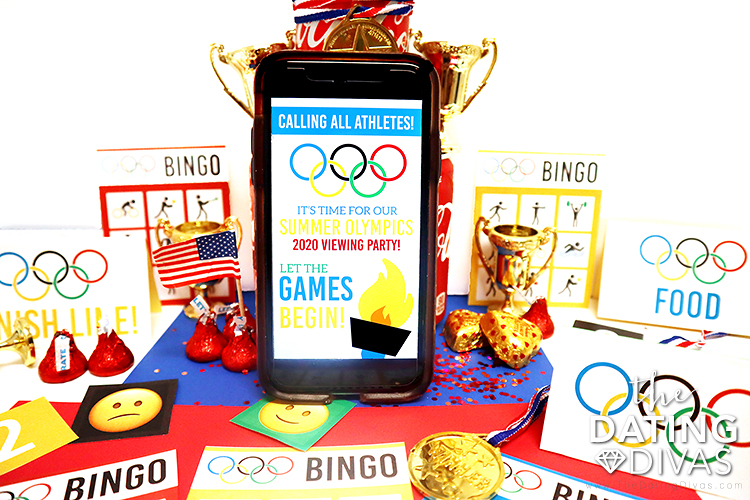 For the Next Summer Olympics
Are you aware where the next Summer Olympics is taking place? Technically, it is in TOKYO, JAPAN! How awesome is that?! But of course, not all of us can travel there. So, why not have it in your very own home or backyard? Your friends and family will definitely be able to travel there, right? Start prepping your Summer Olympics 2021 themed party by downloading and then printing this adorable Olympic banner decoration. Unquestionably this will get the Olympic themed party going! 😉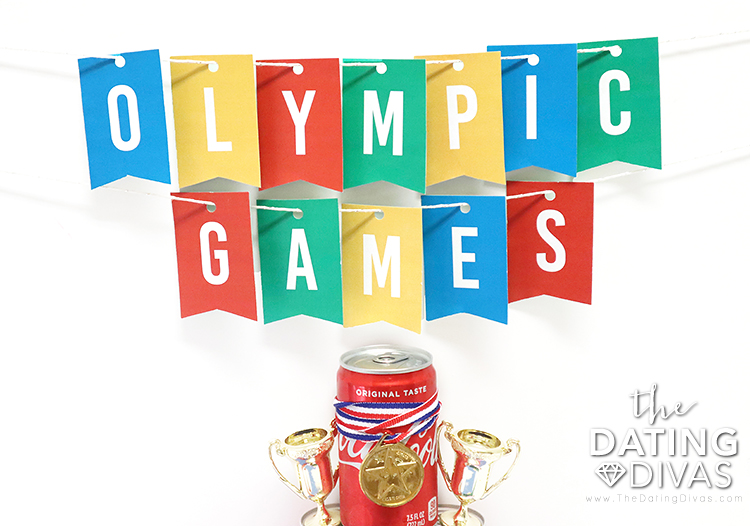 Olympic Decorations
GO FOR THE GOLD! But what's an Olympic themed party without delicious food?! These adorable Summer Olympics 2021 decorations are perfect for around the food table. In short, each foldable card goes with a certain kind of food. Below is a list to help you when planning! (By the way, adding this extra touch will have your guests really feeling the Summer Olympics 2021 games spirit!)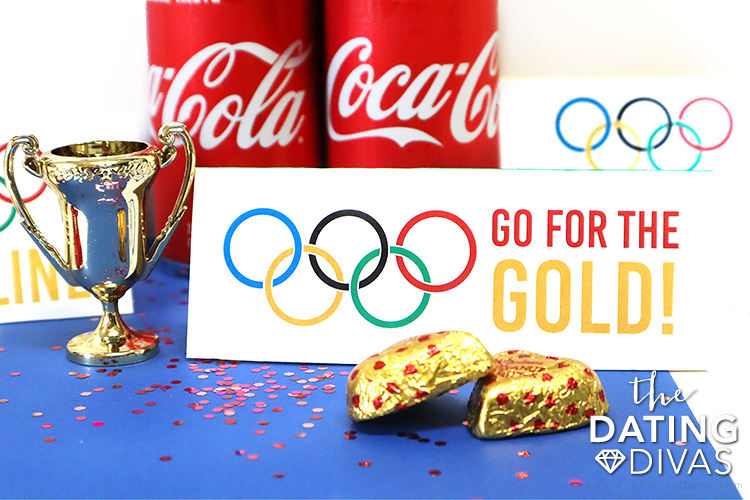 Finish Line –

Dessert.

Perfect 10 – Food.
Go for the Gold – Prizes. You can either staple them on the outside of your prize bag or slip them inside the bag!
How to Host
Hosting can be stressful at times. However, I have found that when I am prepared, it is a walk in the park! With everything created for you, your number one task is to invite your friends and family over and have fun! As your guest arrive, begin handing out their "scorecards." We even created sets of numbers and symbol emoji cards so your guests can playfully rate everything from team spirit to actual performances!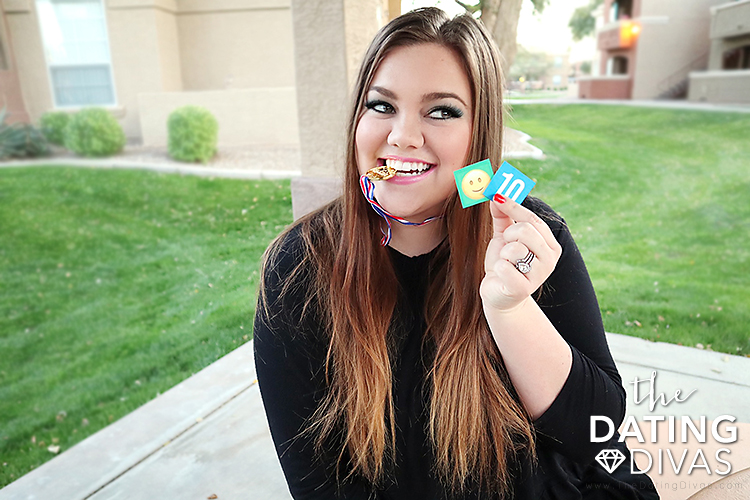 Summer Olympic Party Game
Now, you can't have a Summer Olympic 2021 games viewing party without OLYMPIC BINGO! So, when guests are settled and finished eating, play a good ole' game of bingo to get everyone together! You can even make it a bit competitive and tell them that the winner gets a golden prize! 😉 The crowd will love this special touch to your Olympic themed party!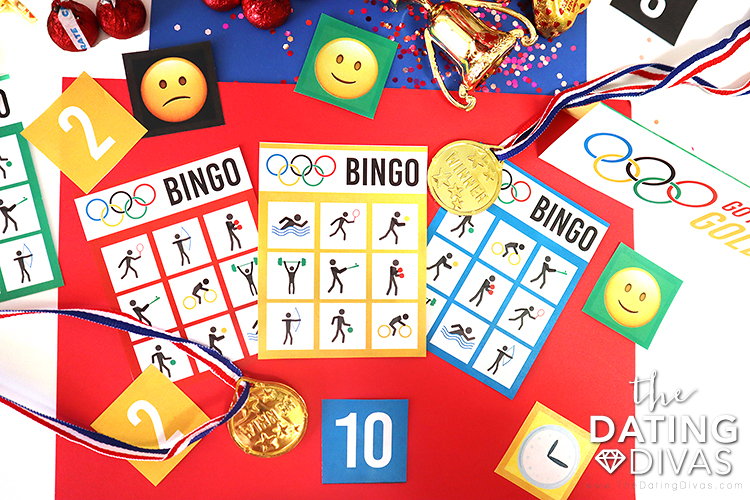 Let the Games Begin
Why do we watch the Summer Olympics 2021 games? Well, "The goal of the Olympic Movement is to build a peaceful and better world by educating youth through sport practiced without discrimination of any kind and in the Olympic spirit, which requires mutual understanding with a spirit of friendship, solidarity, and fair play." After learning that, not only are you creating fun memories with family and friends, but you're also standing for peace and mutual understanding! So, that being said, set up your games, decorations, and food so you can have the best Summer Olympics party ever! Unquestionably, this Summer Olympics 2021 Viewing Party Kit has everything you need to take first place! You may not even want to make it to the finish line because of how much fun you're having! 😉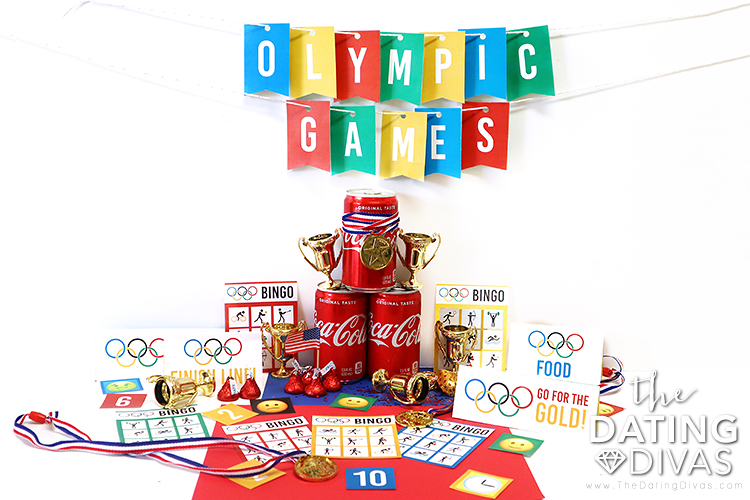 Looking for more parties to host? Check out our fun Favorite Things Party and our Housewarming Party!
Have fun!
Summer Olympics 2021 Viewing Party
Printables Designed by Courtney @ Paparelli Exclusively for The Dating Divas
Summer Olympics 2021 Digital Invitation Viewing Party
Printables Designed by Courtney @ Paparelli Exclusively for The Dating Divas