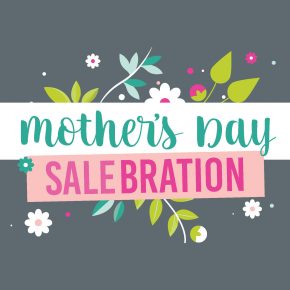 Our huge Mother's Day Sale!
From May 6th to May 9th, enjoy up to 50% off on our most popular Mother's Day products! It's a Mother's Day Sale -bration!
Mom, mom, mom! Ok, now that we have your attention ;-) We are celebrating all the incredible Mothers in our lives with a huuuuuuge Mother's Day sale! We've discounted 6 of our most popular family-related products just in time for you to take advantage for Mother's Day. Moms do a LOT, from keeping the family organized...
Continue Reading