106 Homemaking Resources, One Amazing BUNDLE!
Sadly, this the Ultimate Homemaking Bundle sale has ended! But we have something in the works coming to you soon! We can't wait to let you know when our next bundle is ready!
CLICK HERE 
for exclusive VIP advance notice!
If you follow us on social media, you might have seen a little sneak peek! But, are you ready for the full reveal?! Get ready because – IT. IS. AMAZING!!! Like, you don't want to miss out on this, we promise. It's only available for a short period of time, so you gotta hustle!
Okay, ready…
Wait for it…

Yep, that's right! Grab all of this for just $29.97!

What if I told you that The Dating Divas teamed up with TONS of other incredible businesses to create the ULTIMATE HOMEMAKING BUNDLE with ALL of our favorite homemaking products and must-haves?! ANNND that we're totally hooking you up with a crazy, killer, not-gonna-believe-this, type of deal?!
You will get lifetime access to an entire library of 106 different resources in 12 different categories all about homemaking aaaaaand….
We are throwing in a KILLER BONUS!!!
If you buy this bundle, you will get our Year of Dates Binder for free!
(see the bottom of this post for details on how to claim your bonus*)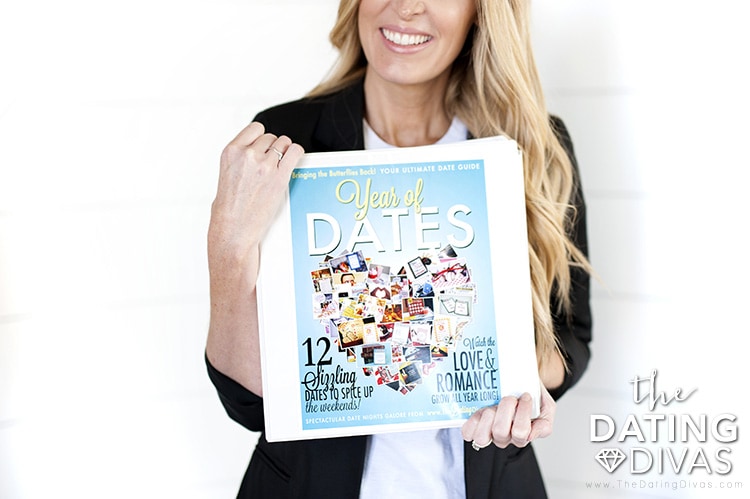 WHAT?!! No. That's not a typo. We're NOT KIDDING! Our Year of Dates binder, which just so happens to be our TOP SELLER of ALL TIME, plus, over 100 resources on topics that are a crucial part of everyone's life. There are eBooks, printables, eCourses, memberships and MORE! You're waiting for the catch, right? Well, there is a teeny, tiny one…
You'll have to ACT FAST, this is only available until
Monday, MAY 1st! 
Okay, now that you know this deal won't be around forever, are you ready to see the details on what's included?! I think we've kept you waiting long enough…
WHAT'S INCLUDED:
This baby seriously has EVERYTHING you could ever WANT or NEED for homemaking! There is 12 categories total, but we picked our top 4 favorite categories and broke them down to show you exactly what is included! Our favorite categories are:
Marriage

Motherhood

Organization & Systems

Finances


You can read ALL about those top 4 categories below and the rest of the categories included in the bundle (they ALL have a bunch of amazing resources about each topic) are:



Creativity
In the Kitchen
Faith
Home
Intentional Living
Recipes
Self Care
Work at Home


Ok, let's dive into exactly what is included in our top 4 favorite categories in this bundle! There are TONS of ideas, so there is a lot of information here, but it's all too good to leave out! Here we go!
MARRIAGE


You know our favorite category is marriage! And we could NOT be more excited for what's included in this section! Check it out:
Boost your Libido eCourse by Sheila Gregoire: This 10-module course will teach you what libido is–and how you can start getting excited about sex in your marriage again.
52 Dates for Two by The Dating Divas: Call us biased, but this is the cutest way to plan your date nights & be able to remember them for years to come.
Great Dates with Your Mate by Laurie Kehler: This book will spark romantic discussion every time you use it. Each question is structured so that you can only give a positive, romantic response. Stop talking about just the kids and the bills. 
Rekindling the Romance Kit by Jami Balmet: This eKit includes 7 activities to reignite that spark back into your marriage. Simply print off the ones you want and you'll be back on track to gaining that spark.
Making Big Life Changes Together by Haley Stewart: Read about tips on how to pursue your personal dreams while helping your family thrive.
There's so much offered in this category alone that it would be a steal of a deal (and MORE than pays for the price of the bundle) if this was everything that's included.
Get these marriage resources and all of the other categories of resources for only $29.97!

Our next favorite category is…
MOTHERHOOD
The majority of us Divas are also mothers, so we got super excited when we saw this section! Who doesn't feel like they could use a little guidance and reassurance when it comes to mothering? Here's what's included in this category:
Homemaking Confessions by Sorta Awesome: This MP3 will make you laugh out loud as you hear these friends reveal their "I'll never tell!" list. Guaranteed it will make you feel better about your own 'secrets'.
Steady Days by Jamie Martin: This book helps you focus on your motherhood while juggling the other day-to-day roles you might have. 
Love Rebel by Bonnie Way: 5 bloggers got together to write up their tips and tricks to offer encouragement to moms in the trenches – all together these mommas have 20 children.
Engage – Simple Activity Plans to Engage Your Preschooler by Jamie Reimer: 35 handpicked activities using supplies you already have. This book helps you find the extra 15 minutes (that you don't have) to make time for the most important part of your life: your family.
Becoming a Deliberate Mom by Jennifer Bly: This one-of-a-kind workbook includes 7 steps to take you on a journey to become a more deliberate mom.
Mothering to the Max by Sorta Awesome: These moms dive in to give you their best tips on meal plans, self-care, and organization.
The Temper Toolkit by Lisa-Jo Baker: With 7 teaching videos, downloadable audio, and key takeaways from each lesson, you learn how to live a scream-free life and learn to defuse your temper!
The Mom Reality by Erin Myers: Learn what those parenting books NEVER tell you about pregnancy AND motherhood! Learn from Erin's mistakes and have a happier experience as a mom!
The Mom Conference by Saren Loosli & Desi Ward: Holy moly this is AMAZING! 20 interviews on topics that matter to moms MOST that are all packaged up and ready for you! Learn to THRIVE as you build yourself and your family!
Parenting Manual 101 by Becky Mansfield & Rachel Norman: You really CAN have that close relationship with your children that you want! Build a forever bond with your kids that will keep you connected.
Everyday Hope by Kayse Pratt: A beautiful compilation of essays written for every mom to encourage, uplift and inspire!
Boundaries & Margins Webinar by Saren Loosli: Learn to create a more manageable AND meaningful life with the help of this 1-hour webinar!
Beautiful Paradox by Jessica Graham: If you are a parent to a child with a medical or developmental need, this is for you! Find answers to the age-old question, "Could someone please just tell me where to begin?"
Get these motherhood resources + everything else in this bundle for just $29.97!

Our next favorite category is:
ORGANIZING AND SYSTEMS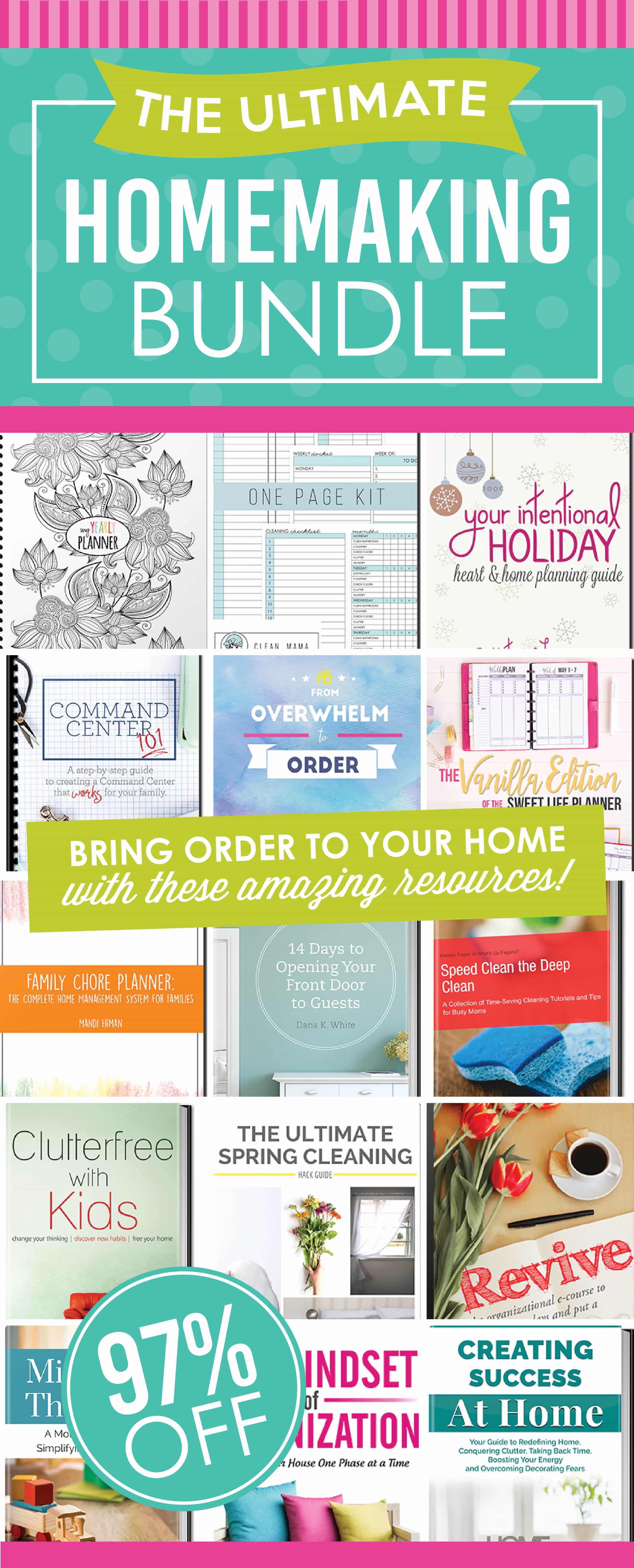 14 Days to Opening Your Front Door to Guests by Dana White: Go from overwhelmed to PREPARED to open your door to guests at any time!
2017-2018 Yearly Personal Planner by Jolanthe Erb: This planner features a weekly two-page spread that makes keeping appointments, checking off to-do's, and keeping up with the kiddos a breeze (plus, the planner is ADORABLE!)
Bullet Journaling for Book Lovers by Anne Bogel: This fabulous 1-hour course goes over the basics of bullet journaling and how to incorporate those methods into your reading life!
Clean Mama's Just One Page Kit by Becky Rapinchuk: Use this kit to simplify HUGE tasks into one page of tasks and to-do's.
Command Center 101 by Meredith LeRoy: Figure out a physical organization system that will keep the daily workings of your family running smoothly!
Family Chore System by Mandi Ehman: With chore lists by age, a built-in menu planner and a key for assigning chores to various family members, this system ensures that mom isn't the only one taking care of household needs!
Minimize the Mess by Rachel Kratz: Simplify, bring order to your home, and keep it that way!! With tips on purging toys, selling what you don't need to make some extra cash, and simple steps to declutter your life!
Overwhelm to Order by Rachel Norman: Identify chaos, disorganization, and sources that overwhelm in your home to turn them into peacefulness and ease!
Speed Clean and Deep Clean by Katelyn Fagan: More than 50 ways to clean household items, remove stains, and make cleaning easier and faster!
Sweet Life Planner by Laura Smith: This planner is TOO CUTE!! It's from her "vanilla edition" and is just about the cutest thing we've ever seen!
The Mindset of Organization by Lisa Woodruff: Looking at a woman's life in 4 phases gives a framework to anchor basic organization principals.
Revive 30 Day Organizational Challenge by Jessica Fisher: This eCourse is designed to refresh your days, identify strengths to build on, and narrow in on areas to grow. This will help you become organized to focus on goals while offering support and encouragement.
Creating Success at Home by Sharon Hines: Stuck by indecision, limited by money, overwhelmed by clutter and chores, but too tired to do anything about it? Sharon shares her life lessons and valuable tips about how to create success at home.
Clutterfree with Kids by Joshua Becker: This book helps you change your way of thinking while helping you discover new habits to change your home from cluttered to clutter-free while still having kids.
The Ultimate Spring Cleaning Hack Guide by Amy Bellgardt: This guide will help you "hack" your way through cleaning each room in a fun and easy way.
Get your "organization ON" + ALL of the other resources in this bundle for just $29.97!

And our last favorite category is:
FINANCES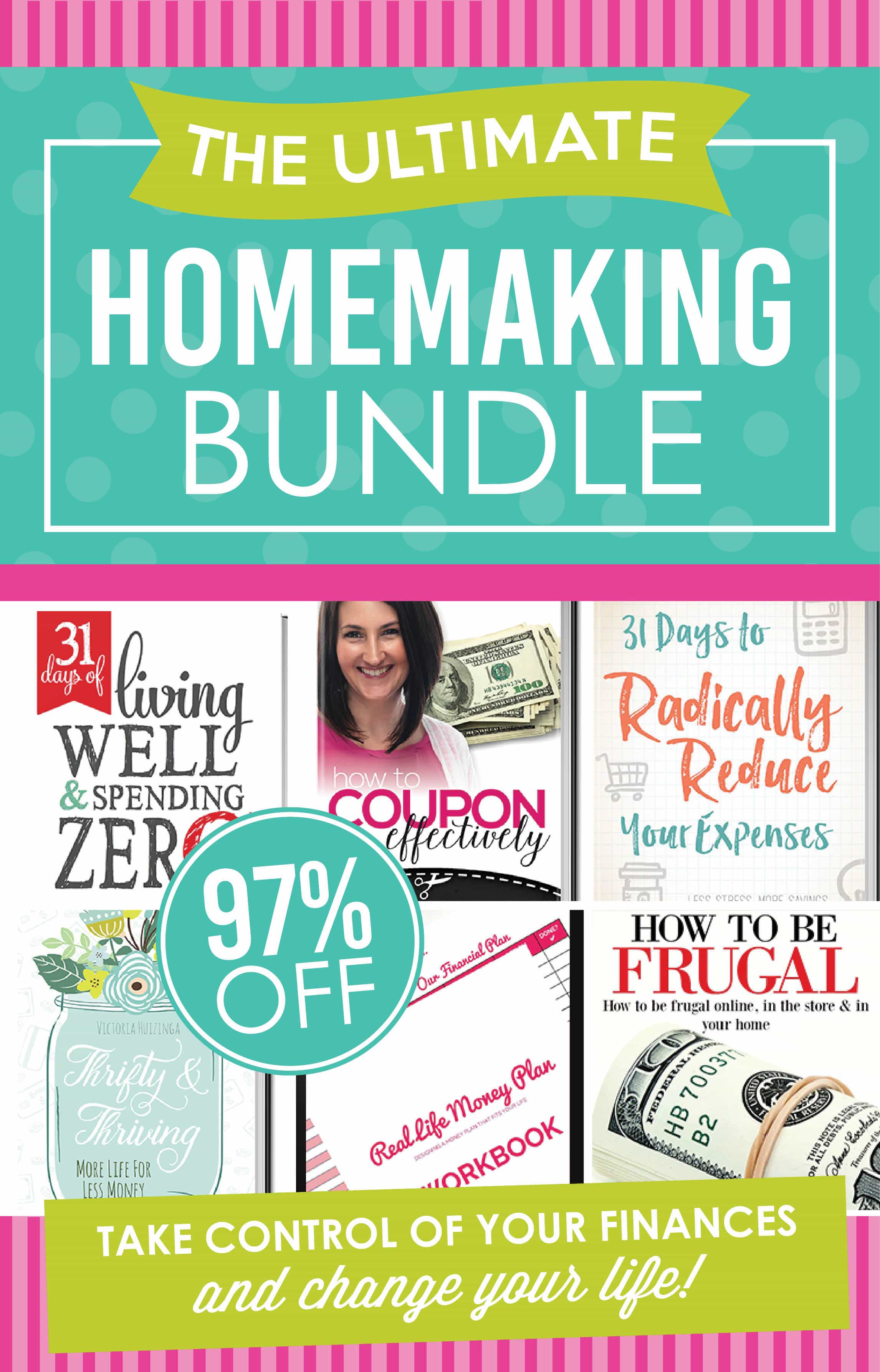 Here are the incredible resources included in the finances category:
Thrifty and Thriving by Victoria Huizinga: Learn how to live on a cash budget with ease! Take out the anxiety and financial worries from everyday life and be FREE from your money woes!
Financial Goals Workbook by Krystal Sadler: Turn your financial dreams into a reality! Learn a step-by-step process that is proven to make your dreams come true!
Real Life Money Plan by Jessi Fearon: Learning to budget and live debt free IS achievable! And it doesn't have to feel like a chore. This plan works with your REAL life to help you achieve your financial goals and stop living paycheck to paycheck.
31 Days to Radically Reduce your Expenses by Kalyn Brooke: This guide helps you take a hard look at your finances and helps you explore tools and resources to change them for better – even if you think spending habits are as low as they can go.
A Zero Budget Christmas by Kristen Glover: This book helps you see ways to make a memorable Christmas with little money. It's full of creative ideas, helpful hints, and printable worksheets. This is the perfect resource for when your giving heart is bigger than your bank account.
How to be Frugal by Jennifer Roskamp: This is a 10-unit course that will help you be frugal online, in the store, and in your home.
How to Coupon Effectively by Lauren Greutman: This book is full of simple steps that even the busiest mom can use to save 50% or more in the grocery store.
31 Days of Living Well and Spending Zero by Ruth Soukup: Reset your spending habits and finally get your budget on track!
AND REMEMBER!
WE HAVE A BONUS!
If you buy the bundle today, you get our Year of Dates Binder for free!
(see the bottom of this post for details on how to claim your bonus*)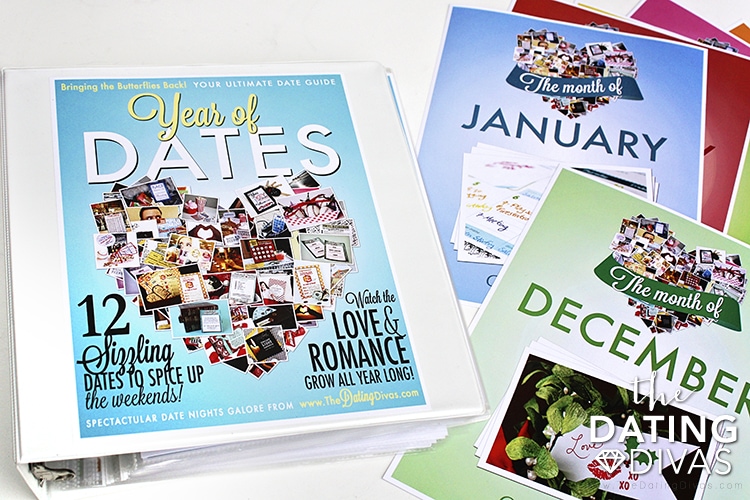 Yep, you heard that right, FREE!!
DON'T miss out on this once in a lifetime bundle!
Altogether, it's a collection of 106 different eCourses, printables, eBooks, memberships, workbooks, and even 10 bonuses, and more… only available for a limited time!
One eBook alone can be over $30!  And you're getting all 106 resources for just $29.97! This is such a steal!! Yeah, BABY!
Sign. Me. Up!

*To claim the Year of Dates bonus you MUST fill out this form after you receive your confirmation email from purchasing the bundle.
We just need your name, email, & invoice number that will be emailed to you when you purchase the bundle (there is a picture in the form of what this looks like.)
You have until May 8th at 11:59 pm EST to fill out this form to claim your bonus. That is ONE week after the sale ends.
The Year of Dates Kit bonus will be emailed to qualifying purchasers starting on May 1st.
If you fill out the form before May 1st, you will not receive your bonus until May 1st.
If you do not fill out the form before May 8th at 11:59 pm EST, you will NOT receive your Year of Dates Kit bonus.