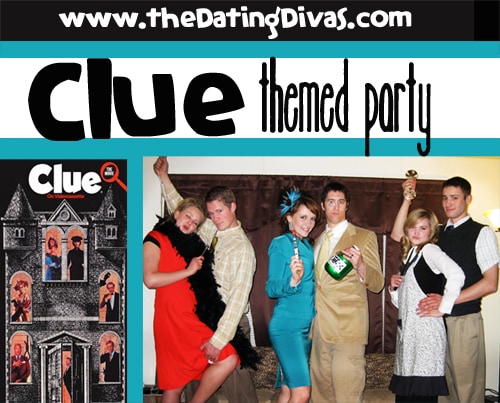 We are SO excited to have Stephanie BACK!  Remember her popular date titled, The Fate Burger?  She came up with another great idea!  Here she is….
*     *     *      *     *     *      *     *     *
I'm so glad to do another guest blog for Dating Divas! I'm Stephanie, from My Life as a Wife!
When I saw the board game CLUE at my friend's house, I decided that would be the perfect theme for a group date.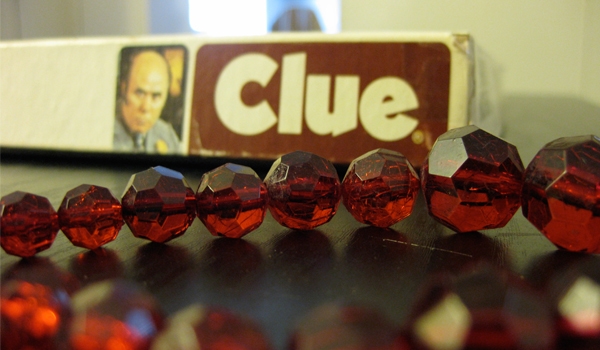 So I picked two couples I thought would get into the party theme and assigned them all Characters. I made these great announcements – I took green card stock, printed a thumb print on one side and then I printed the announcement on the other side.  I included character cards of who they were assigned to come as and weapon cards for them to bring.  Then I stuck the whole thing in a one of those tan envelopes and wrote confidential on the front to make it look like the envelope you use in the game.  I included a PDF with everything you will need to make the announcements.
We had dinner together and admired everyone's costumes. Then we broke out the board game and played a good old game of Clue.
It was Mr. Green, in the Lounge with the Candlestick.  Watch out Miss Scarlet!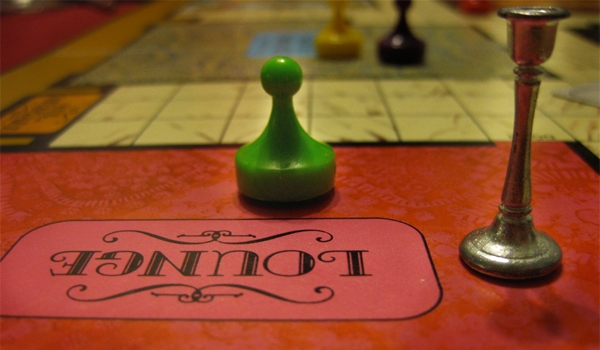 After the game we took pictures and watched the movie, "Clue." For those of you who haven't seen the movie – it is a great comedy and fun mystery.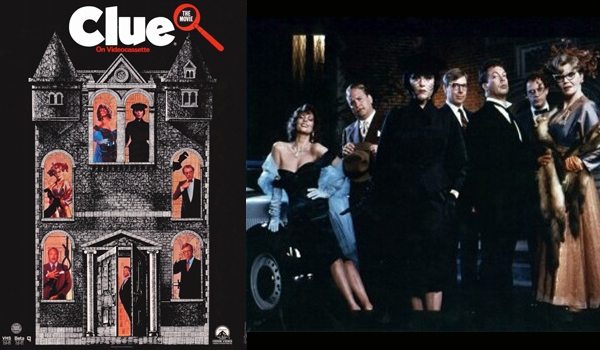 On a sidenote, I just want to brag that Ms. White and Professor Plum had their first date at our house and are now happily married. One of my favorite dates!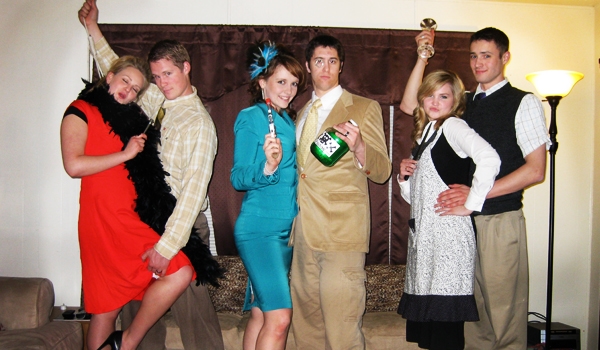 *     *     *     *     *     *     *     *     *
Doesn't this group look like SO much fun to hang out with?!?  Very clever date…and SO easy to pull off!  Stephanie provided you with all the printables!  I also thought this would be fun to do around Halloween time!!  Your cute costume could double as your actual costume for Halloween day!  Thanks, Stephanie!!
***UPDATE: We loved this idea soooo much that we created a whole printable pack to host your own Clue-themed group date or party! Introducing…
Our NEW Whodunit Mystery Detective Game!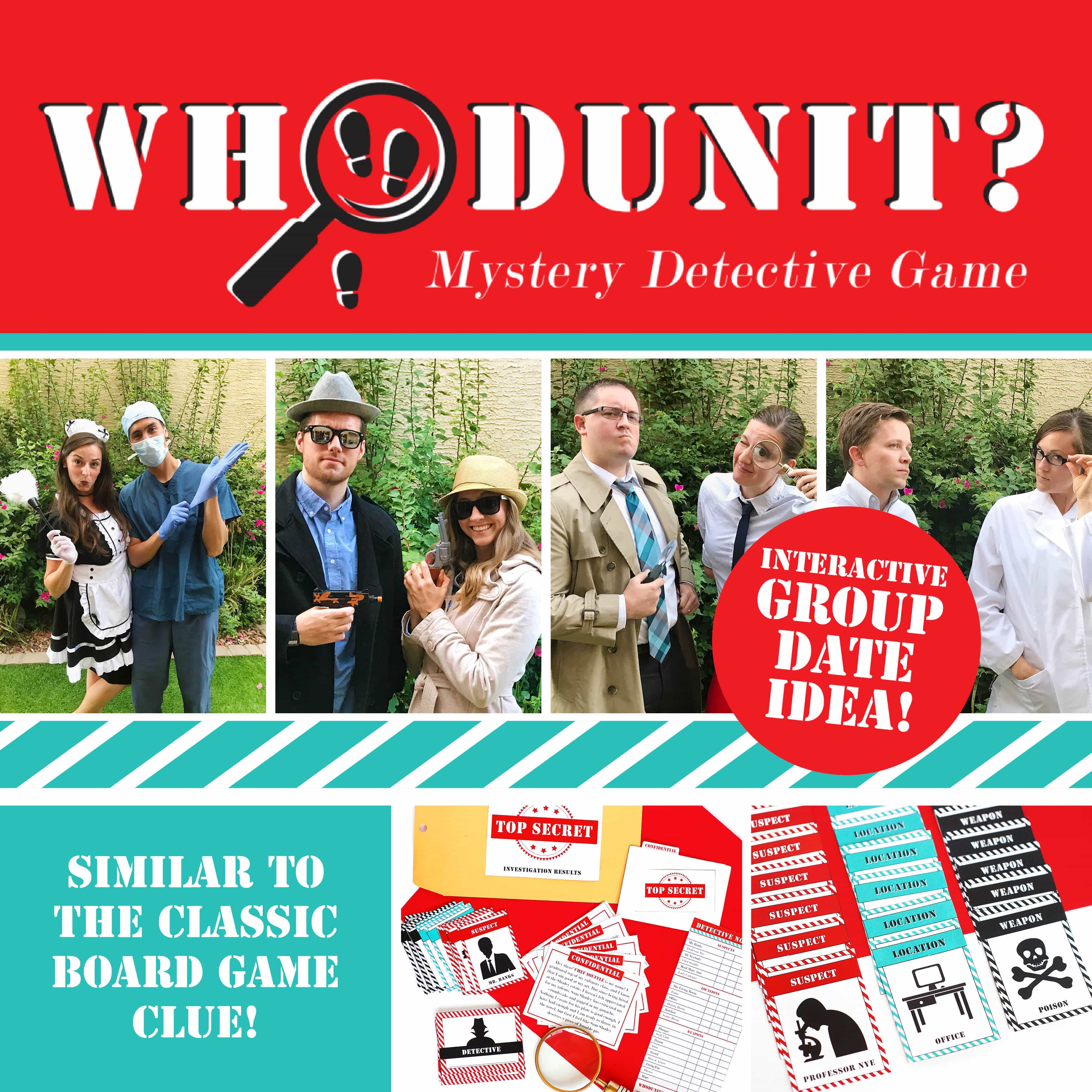 Here are all of the amazing resources available in this kit: 
Host's Guide – to make party planning a breeze
Invitations – includes both a paper and a digital version!
Name Tags – to identify each unique character
Character Role Cards – gives your guests a character background
Suspect, Location and Weapon Cards – to determine the crime committed
Room Labels – for the designated suspect areas
Detective Clue Sheets – To assist the detectives in solving the crime
Character Introduction Cards – for introductions at the party
Host Check List – to keep track of your party preparations
Guest List – to organize your guests and assign characters
Top Secret Envelope Labels – where the suspect's clues will be revealed
AND if you loved this, you HAVE to try our Murder Mystery Kit!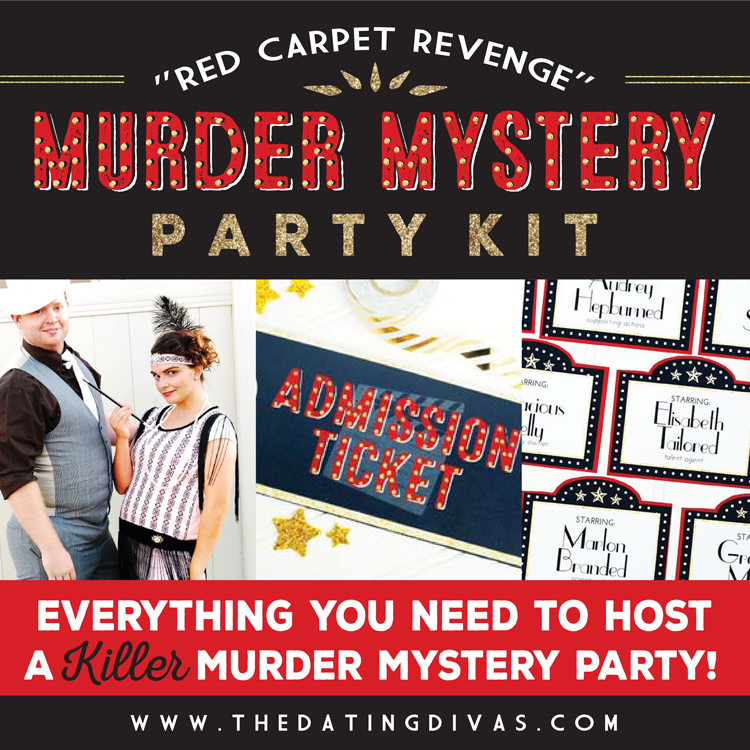 This 80 Page Murder Mystery Party Kit includes:
Hosting Ideas & Suggestions to make party planning a breeze.
Invitations personalized for each character with costume ideas!
Character Biographies to set the stage and story.
Name Tags to identify each unique character.
Table Cards & Food Tents to use if playing over dinner.
Task Cards for the characters to complete in each round.
Evidence Pieces to add intrigue and suspense!
Voting Ballots and Awards to vote for your favorite characters & suspects.
and much MORE!
Have so much fun!
Clue Date Night
Printables Designed by Stephanie @ My Life as a Wife Exclusively for The Dating Divas