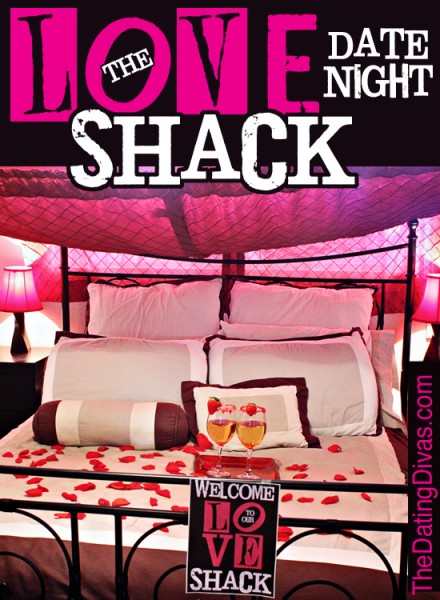 This post contains affiliate links. To learn more about 'em, click here.
Happy Valentine's Day! 
You KNOW it's our FAVORITE holiday!  So we hope you have some fun, romantic plans with your sweetie tonight.  But if not- don't worry!  It is NOT too late!
Yep, we're about to share with you a fabulously romantic date idea that you can pull together in no time at all.  And the best part is- there's no money or babysitter required!  
Maybe your honey has to work late, you weren't able to land a babysitter on such a busy night, or you just can't afford a fancy dinner or a romantic getaway for the night.  No problem!  
How about a nice escape into your own little Love Shack?!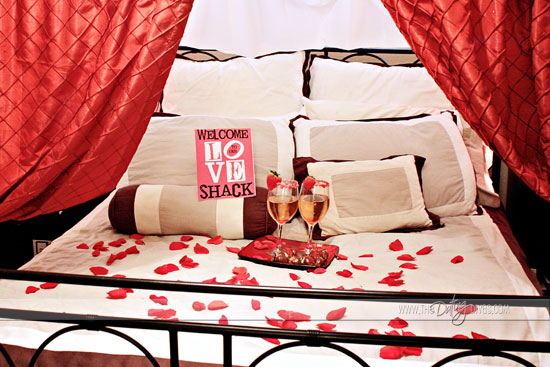 Totally romantic, right?  And it's SO easy to do!
Just print off our "Love Shack" sign and stick it on the door.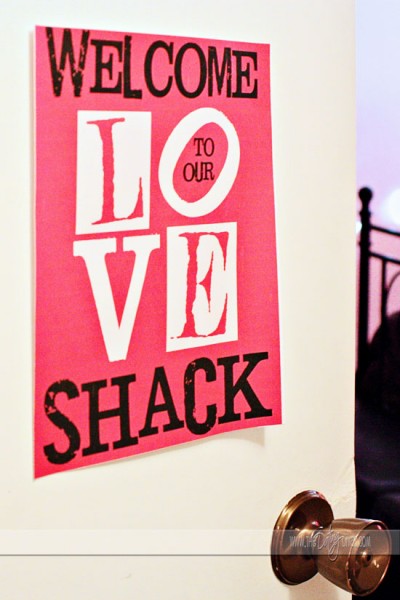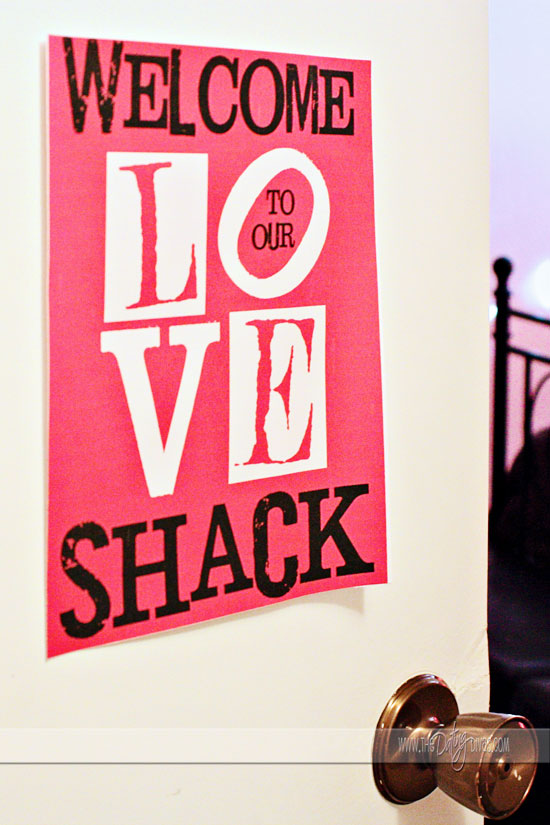 Then pull out whatever blankets, sheets, rope, or string you can find around the house, and get to work making your Love Shack!
I loved building forts when I was a little kid, but it's SO much better when you're an adult.  Instead of being limited to a couple of kitchen chairs and a small blanket, I can use anything I want!  This "Love Shack" is just two long pieces of twine tacked to each wall of our room, and our dining room curtains draped on top of them.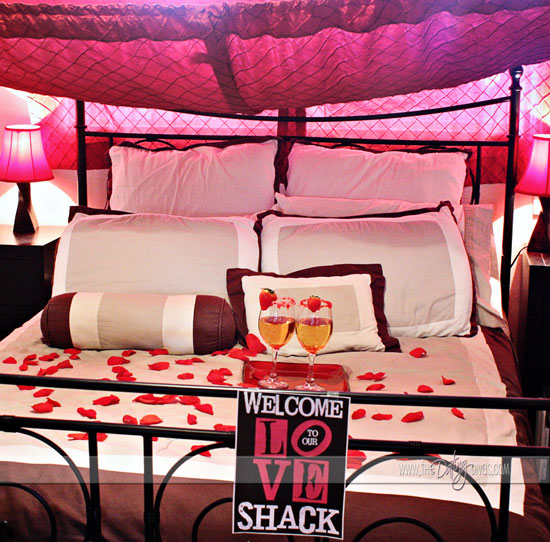 Once you have your Love Shack built- it's time to add a little romance.
Do you have rose petals to sprinkle on the bed?  Maybe some candles to place around the room?  Heck- if you still have a string of lights out from Christmas- add them to your Love Shack.  Then cue some romantic music and bring in two glasses of the fanciest drink in the house.  Wanna know what we had to drink?  It's just apple juice- ha!  We didn't have anything "fancy" to drink, but with a little red food coloring, some sugar, and strawberries I made a garnish that made it feel decadent.  It's all in the presentation.  Then I dug into the chocolate chip stash to made some chocolate dipped strawberries for us to snack on.  So go raid your fridge and pantry and see what kind of treat you can come up with.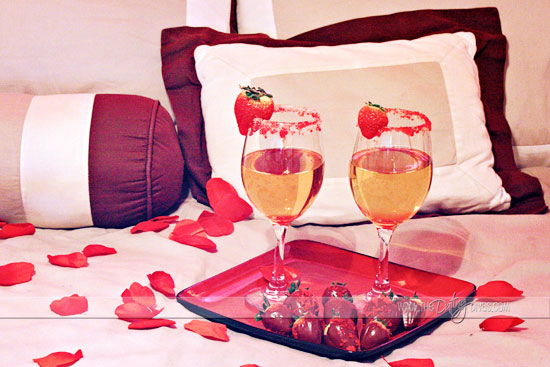 And if you're looking for some games for two to play in your Love Shack, then you're in luck!
Here are some fun FREE games that you can instantly download and print…
Or if you'd rather watch a movie in your Love Shack, may I recommend "The Vow
."  Then you could use our printable cards to write down your own vows to each other.
HINT:  If things are crazy, busy today and you 're not sure if you'll have time to build your Love Shack before your honey gets home- no worries!  Just gather all of your fort-making supplies, pile them in a basket, and give your "Love Shack- Building Kit" to your spouse.  Then, once the kiddos are in bed and date night has begun, the two of you can work on building it together.
And make tonight a memorable one!