The Ultimate SEXY Pack of Printables
Here's the BEST new date idea: don't let your date end at the door! Give a gift that will spark desire & spice
with our NEW Ultimate Intimacy Pack! The printable bundle is the ultimate way to add a little sass and spice to your regular date night routine– ALL YEAR LONG! From the invitation to "let the games begin", we've put together 12 MONTHS of sexy date night ideas for you and your sweetie!
Here's an overview of our DONE-FOR-YOU steamy Intimacy Mega-Pack: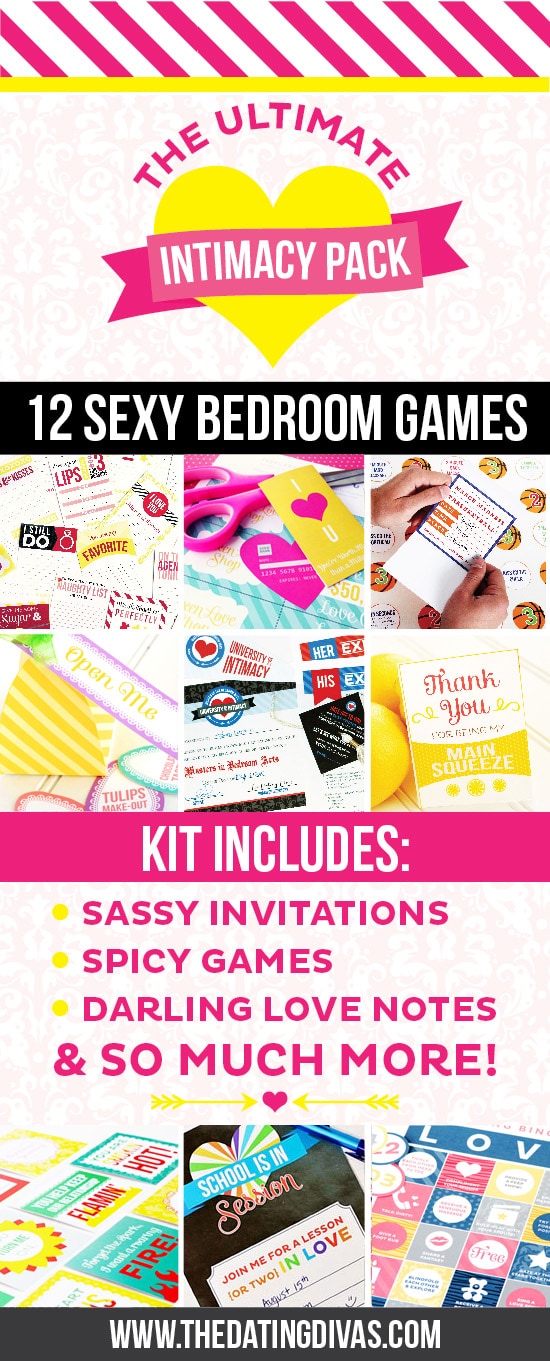 This incredible mega-pack of hot date ideas and printables was designed by the talented Erin Williams of Strawberry Mommycakes. Just wait until you see all of Erin's gorgeous designs! This mega-bundle includes 130+ pages of fun invitations, darling love notes, and unforgettable bedroom games for EACH month of the year. Erin truly out-did herself: these bright, colorful sassy printables will definitely turn up the heat in your relationship!
Ready for a whirlwind tour through each spicy date?  WARNING: It's about to get steamy!! 

FEBRUARY Intimate Pack Date:
Vixen's Love Shop
This a "Shop Til You Drop" date, where your honey can select items from a spicy menu of services!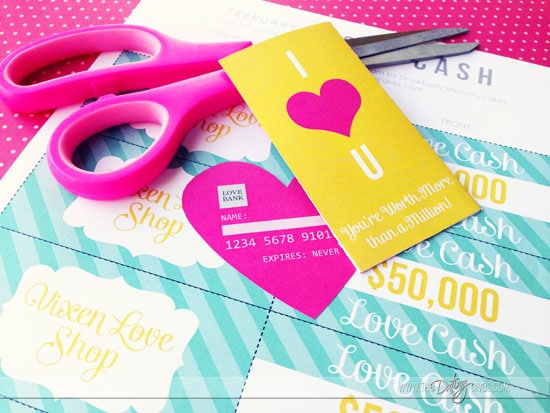 Remember: Your love is truly priceless! That's why your exclusive Credit Card has NO LOVE LIMIT and NEVER Expires!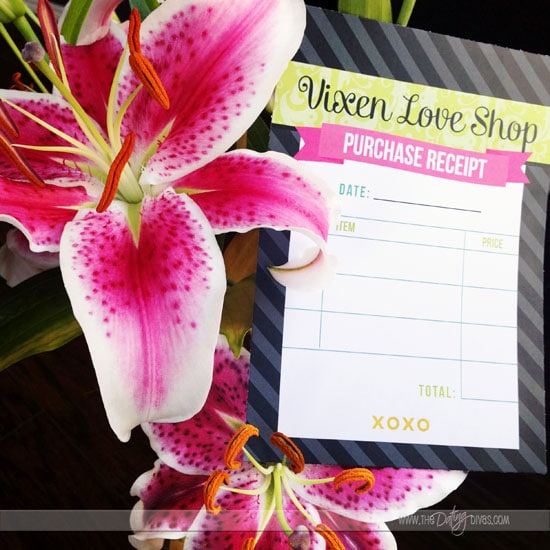 MARCH Sexy Pack Date:
MAD About You!
Ready for a little friendly competition?! This month, you and your sweetie are going to face off and see who has skills… on the court AND in the bedroom!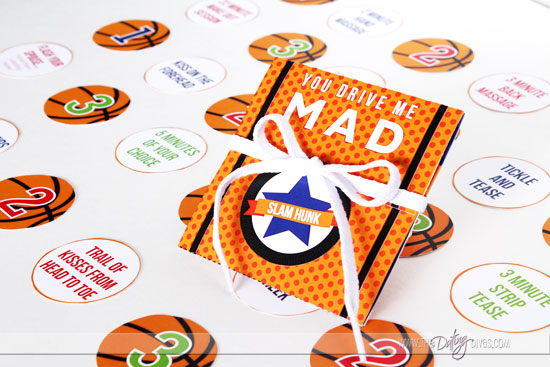 APRIL Bedroom Date:
Eggstra-Steamy Treats

Easter isn't just for the kiddo's anymore!!! Make Easter week something the two of you will look forward to with these steamy egg treats! You will be creating an unique, DIY Easter tree with sassy suggestions on it.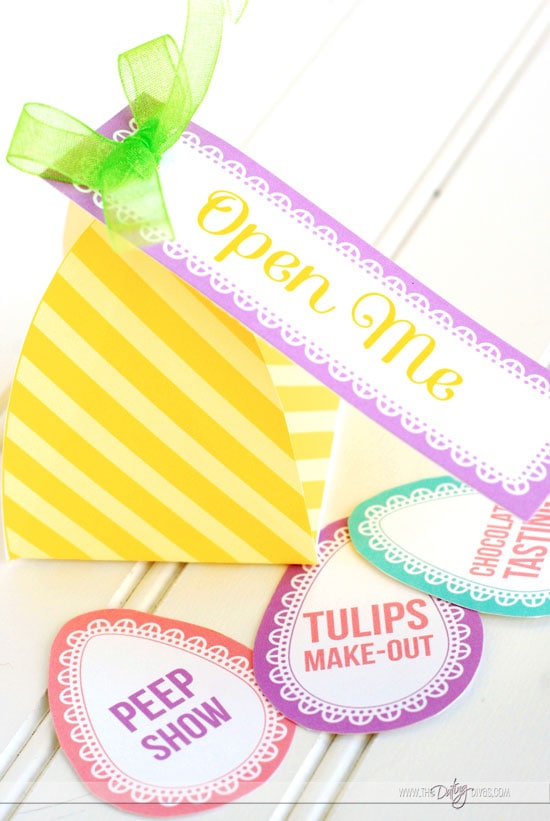 MAY Date Idea:
Master of Bedroom Arts
School is still in session during the month of May and sexual tensions are rising between you and your sweetie in preparation for a big, final exam! Tonight, you both will be earning your "MASTERS in the Bedroom Arts" degrees!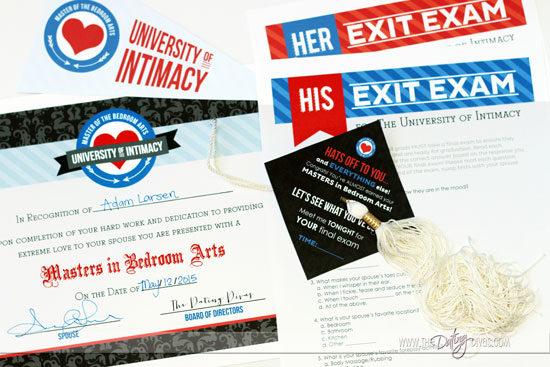 JUNE Intimacy Date Night:
The Sweet Spot
Welcome your sweetie to The Sweet Spot, a DIY lemonade stand with a twist! Your spouse can purchase his or her favorite treats off the menu.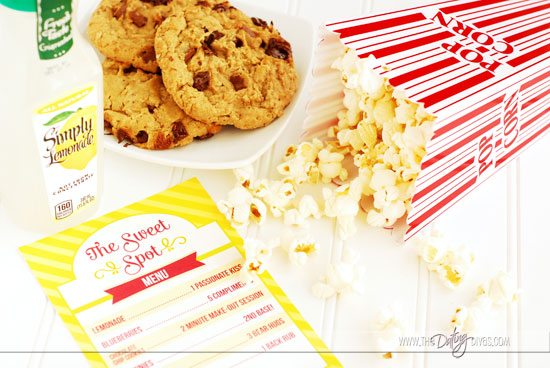 We've also included 2 scrumptious recipes from Divas Gabby & Michelle to make your evening truly delectable! Just remember, your sweetie will be paying with affection! And, how darling are these love notes that Erin created? They are sure to heighten the anticipation of your romantic rendezvous!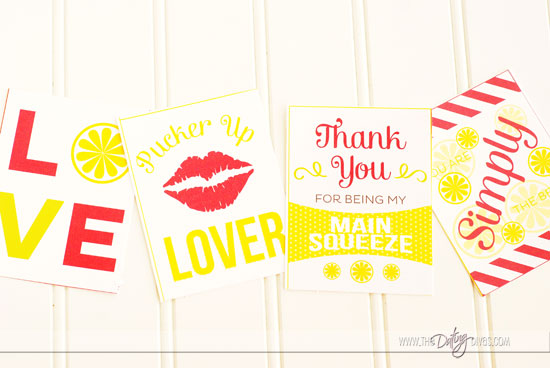 JULY Sexy Pack Date:
Spark the Night
It's getting hot in here! This month include a ton of HOT date ideas including spicy conversation starters and a flaming game of twister!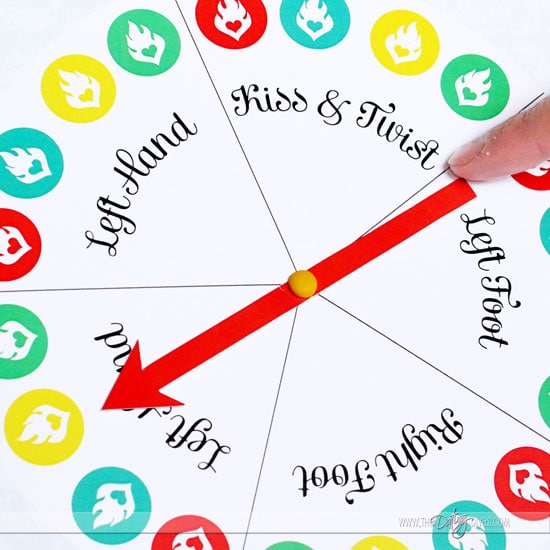 Erin's smokin' love notes will be sure to get your sweetie's heart racing!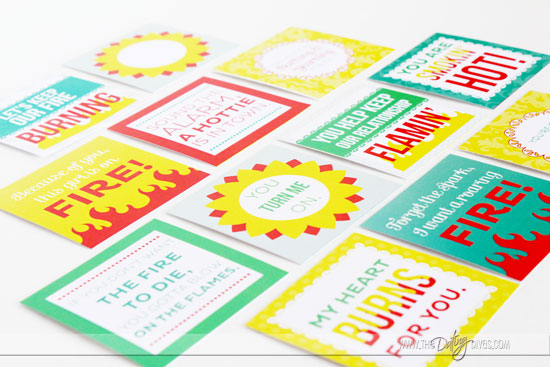 AUGUST Intimacy Pack Date:
Sassy School Schedule
Brrrrring! Did you hear the alarm? Class is officially IN SESSION! You and your honey are going to hit the books this month and your schedule is packed with lots of intimate learning activities! This date night gets an A+ for sexy date night ideas!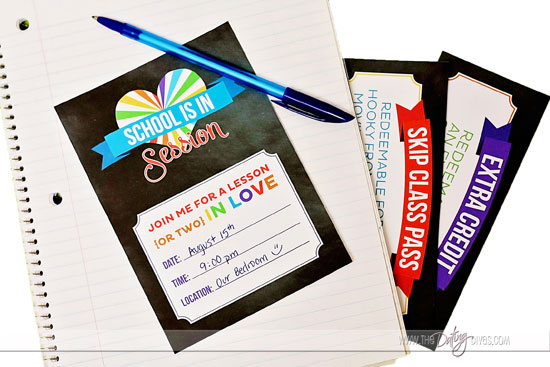 And, here's a sneak peek of your official uniforms (wink!):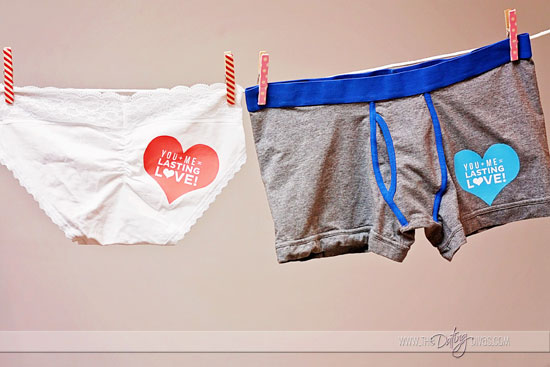 SEPTEMBER Bedroom Pack Date:
Glamping with Your Sweetheart
As the temperatures begin to change, take your sweetie on a camping date… in your own living room! Yes, you heard us right- you will be setting up a luxurious oasis for you and sweetie to cuddle, smooch, and reconnect!  It's what we call romantic camping at its finest!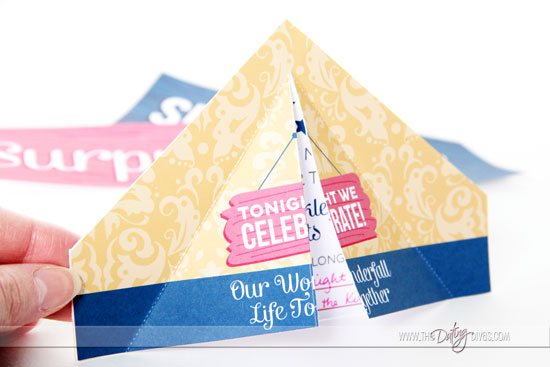 Under the soft glow of twinkle lights, enjoy a thrilling round of Glamping Bingo!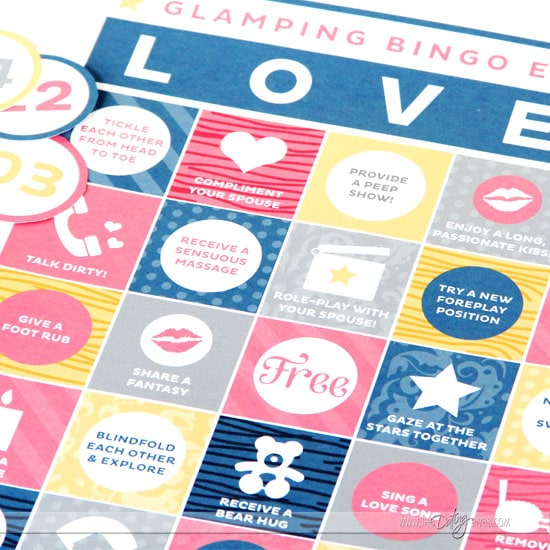 OCTOBER Date Idea:
Naughty Haunted Night
The moon is bright with love and light. This month, cast a spell for love, as you and your spouse enjoy a haunted naughty night! A sizzling anatomy lesson is included!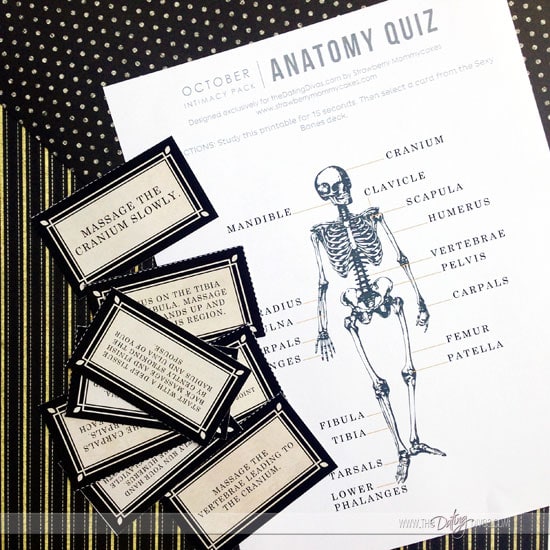 Your spouse will love his or her own grown-up Trick-or-Treat basket and adorable love notes.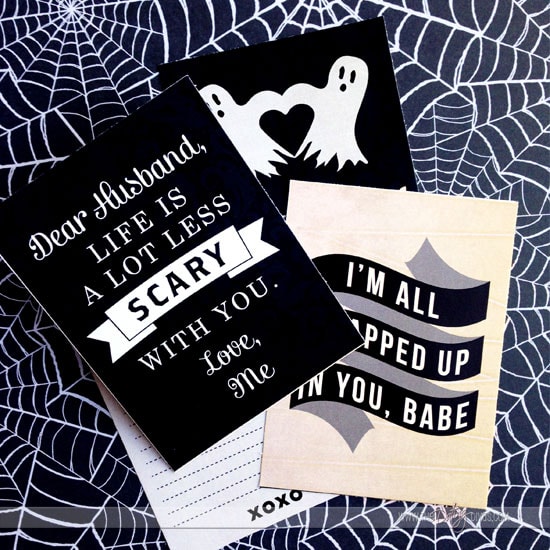 NOVEMBER Sexy Date:
Gratitude Challenge
Gratitude is the name of the game during the month of November. Your sexy date night will have you showering each other with love and reminding each other of your wonderful qualities—specifically traits that leave you hot and bothered!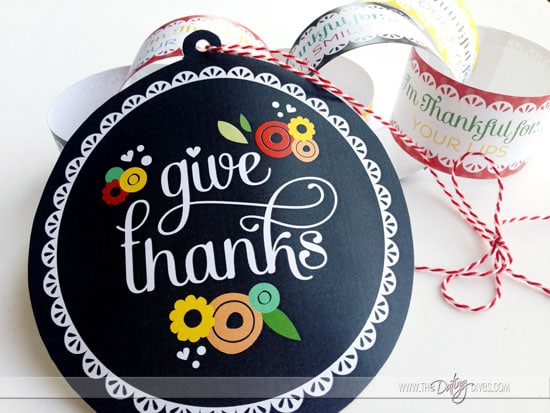 DECEMBER Bedroom Date Idea:
Naughty or Nice!
We've created a fun game for this done-for-you date to set the mood AND determine who made the NICE or NAUGHTY list this year!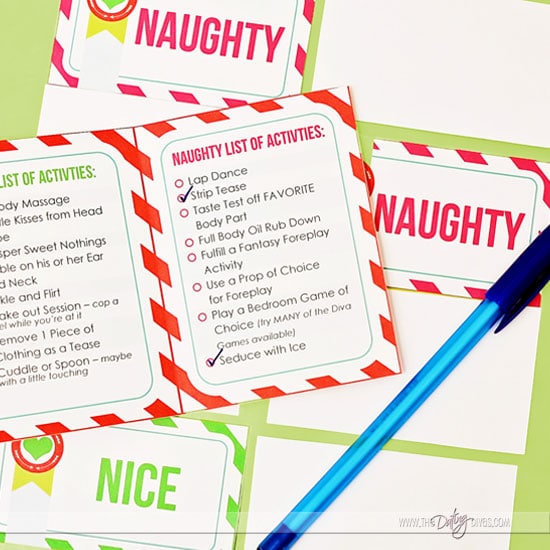 We've also included cute little "report cards" that you can leave your love all month long! …and the winner of our game gets their own personalized certificate.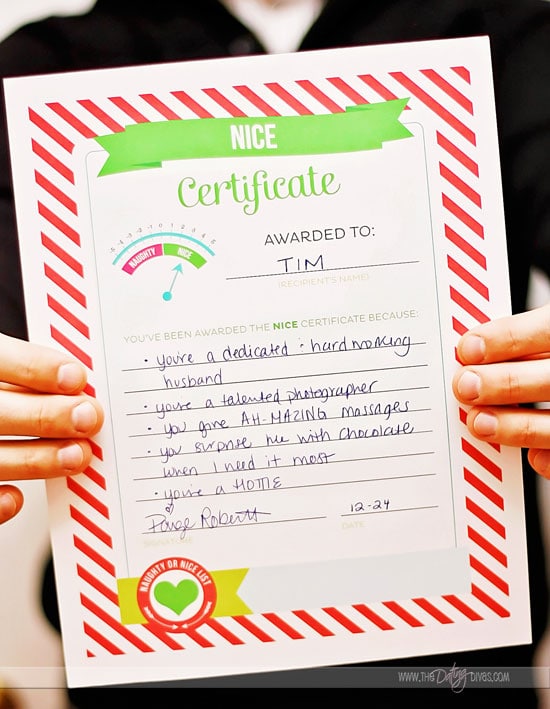 JANUARY Intimacy Pack Date:
Steamy Love Calendar
Kick start the NEXT year by taking our steamy challenge of putting intimacy at the top of your to do list! With this date idea, Erin and the Divas have included beautiful calendars, "Honey-Do" lists, sassy suggestions ideas, and love note cards.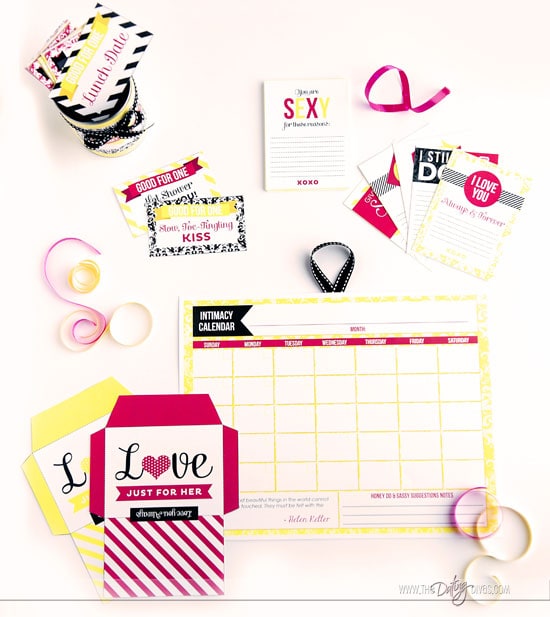 This beautiful collection will help you both start the New Year off with a bang of a date!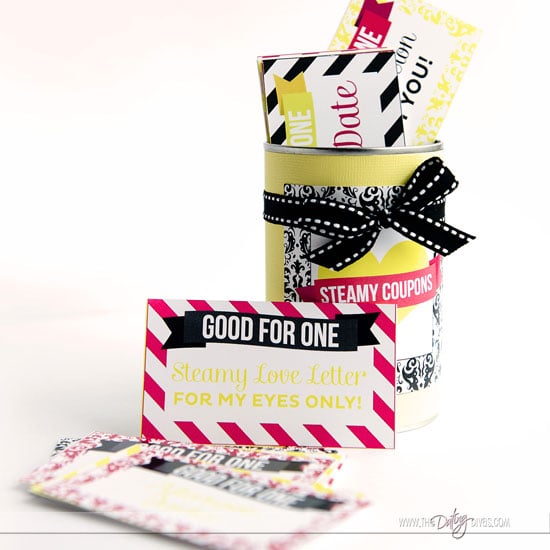 The Dating Divas' Intimacy Date Ideas Mega-Pack contains everything you need to pull off a sexy date every month of the year! It features GORGEOUS designs and FUN ideas so you won't ever have another dull moment in the bedroom! (…we bet it might even take you back to the Honeymoon phase of your relationship …you won't be able to keep your hands off of each other…wink!)
Ready to give your sweetie the perfect birthday, Valentine's Day, or anniversary gift? We promise, this is one gift that will keep giving all year long! Our Mega-Pack contains SO MANY amazing new intimate date ideas that will help you plan a memorable date or romantic anniversary. Our hot date ideas are sure to transform any typical at-home date into a sizzling adventure for 2!
Get 1 YEAR of Sexy Bedroom Games
For Less Than $2 Per Month!


IMPORTANT:
This is a digital product.
Nothing will be mailed to you.
No refunds.
Our intimacy pack pairs perfectly with our Year of Dates Binder Set (read what's included HERE). If you are searching for the perfect bridal shower, bachelorette, or anniversary gift, then look no further than these 2 amazing products! The Year of Dates binder will set the stage for romance and the Ultimate Intimacy Pack will fan the flames of desire and spice- it's the perfect combination for any bride! What could be a better gift than a whole year's worth of romantic and sexy date night suggestions?!
….and, who says you have to plan a full date to make your sweetie's heart race? Check out our 365 Love Text pack– it contains an entire section on spicy love texts to surprise and delight your spouse. You could also leave him or her suggestive Post-It's… the options are endless for sparking spice with products from The Dating Divas team.
Cheers to putting couple time on the calendar!
If you love this, you'll love our other Year of Dates products! Check 'em out:
Year of Around the World Dates
Related articles across the web